Is this your first pregnancy and you are wondering when you might start showing?
Here's a helpful guide for you!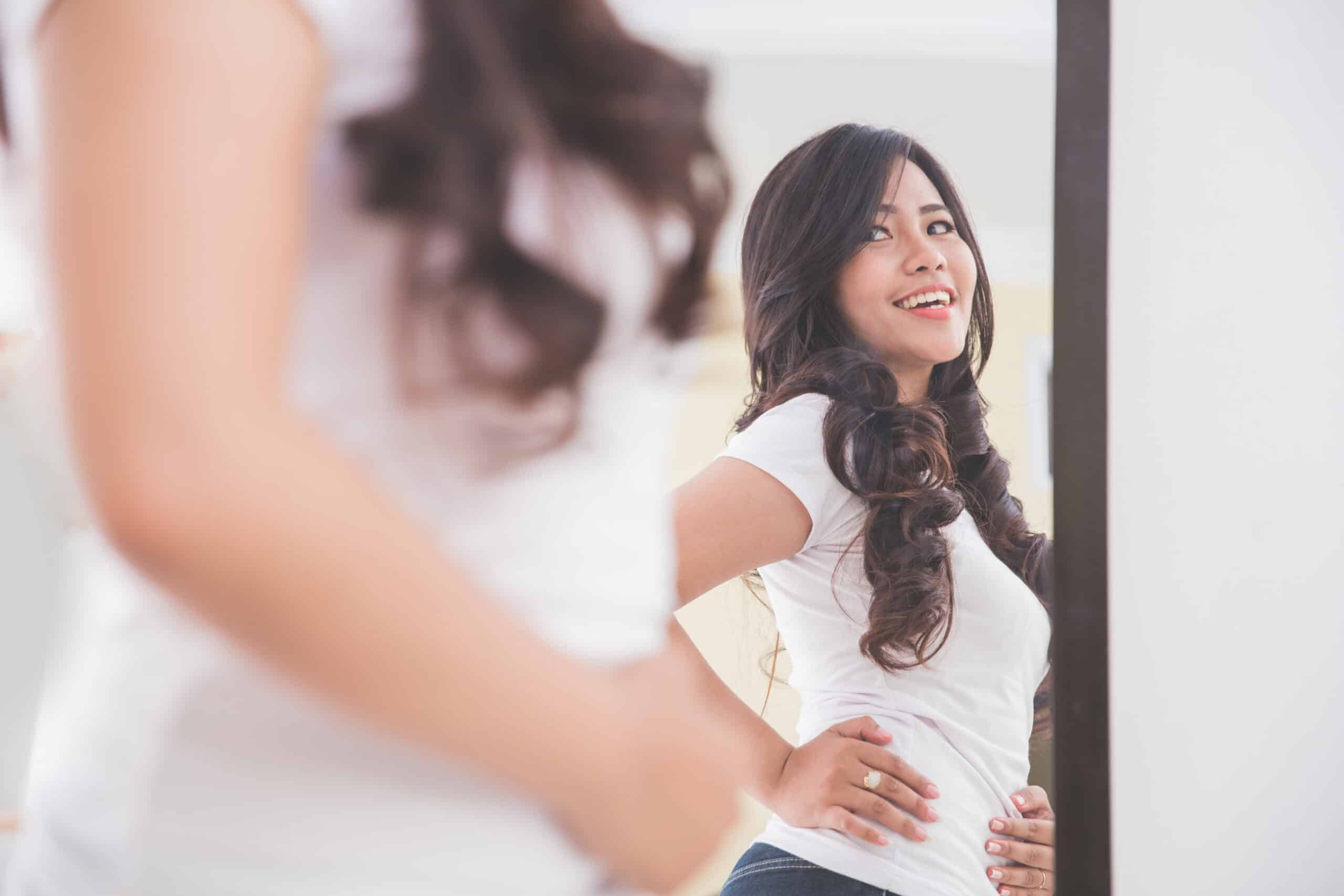 Jump to:
When do you start showing with first pregnancy?
This will all depend on your body type before you became pregnant, and whether or not you are carrying multiples.
For a singleton pregnancy, you might start noticing your bump around 16-18 weeks.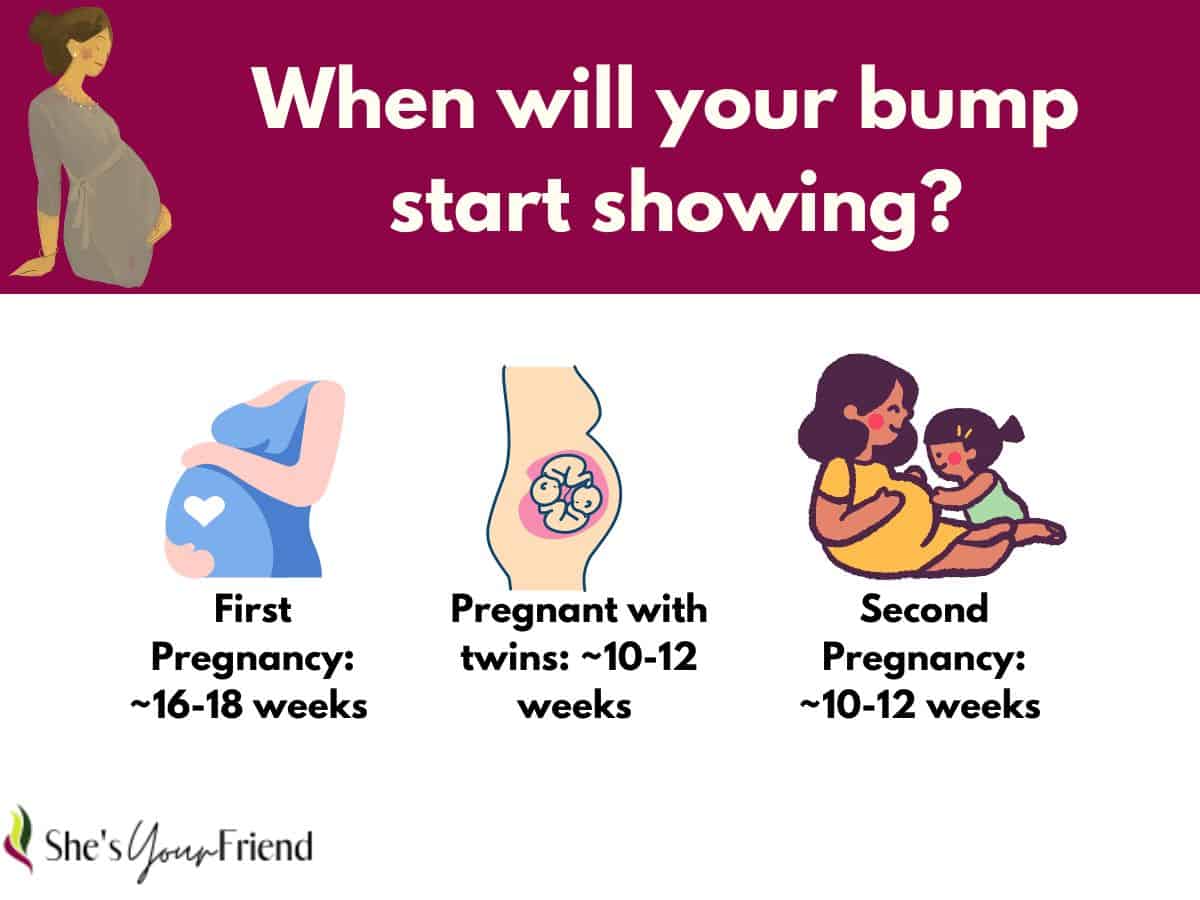 When do you start showing with second pregnancy?
For most women, the second and third pregnancies on, you will usually show a lot sooner.
This is because your muscles are already stretched out from your previous pregnancy.
Anywhere from 10-12 weeks, you might already notice that growing bump!
When do you start showing with twins?
If you are carrying twins, you will show a lot sooner because you have two babies growing instead of just one. For first time moms, you might expect to notice your bump around 10-12 weeks.
Important factors to consider
weight/body type before pregnancy
Are you carrying more than one baby? (twins/triplets)
Is this your first time being pregnant?
More pregnancy articles: