Eating chocolate (especially dark chocolate) during pregnant has some surprising benefits that are great for you and baby.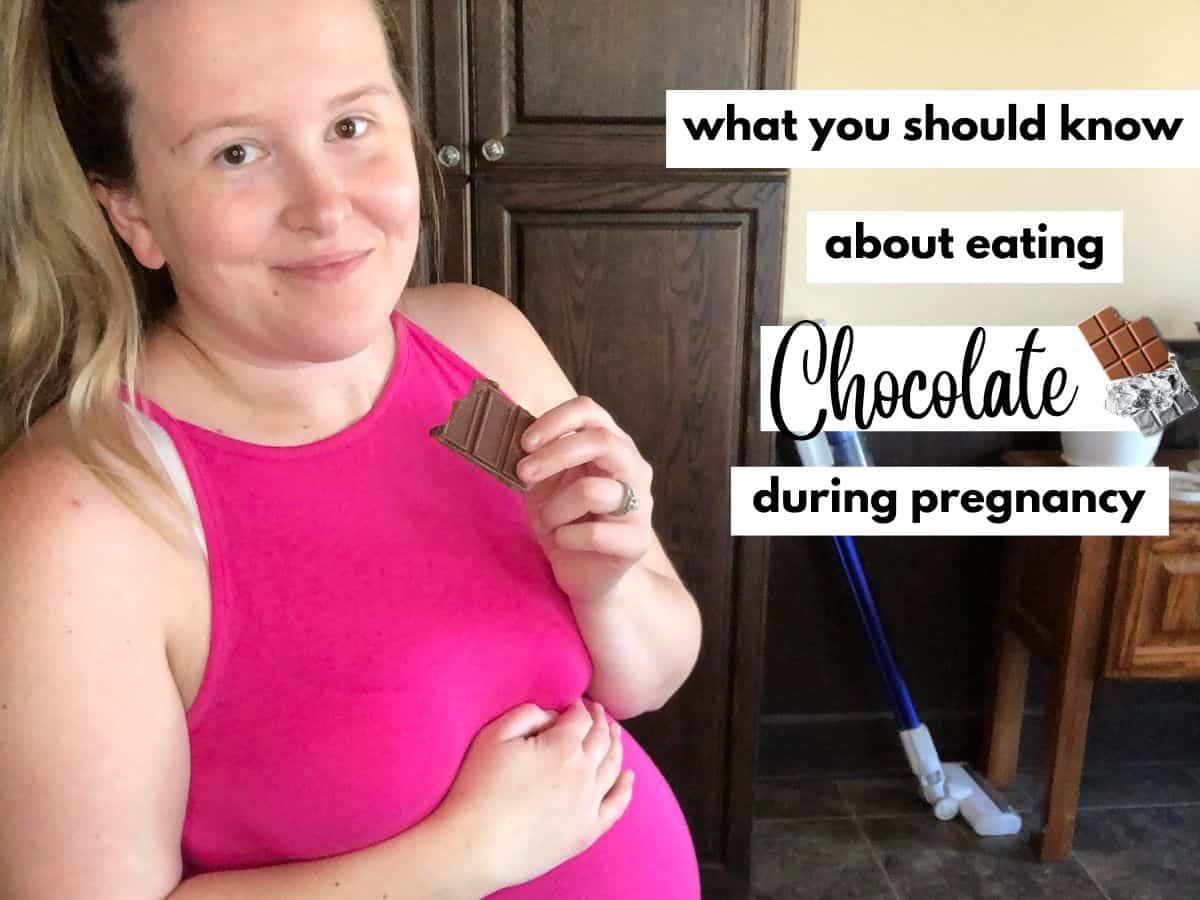 Jump to:
Benefits of Dark Chocolate during Pregnancy
It helps lower blood pressure- dark chocolate is loaded with lots of flavonoids which can help reduce blood pressure.
Reduces the risk of preeclampsia and gestational hypertension- according to the National Institute of Health, eating chocolate in the third trimester was associated with a decreased risk of developing preeclampsia. In the first trimester, eating chocolate was associated with a decreased risk of developing gestational hypertension.
Chocolate has anti-inflammatory properties.
Has lots of antioxidants.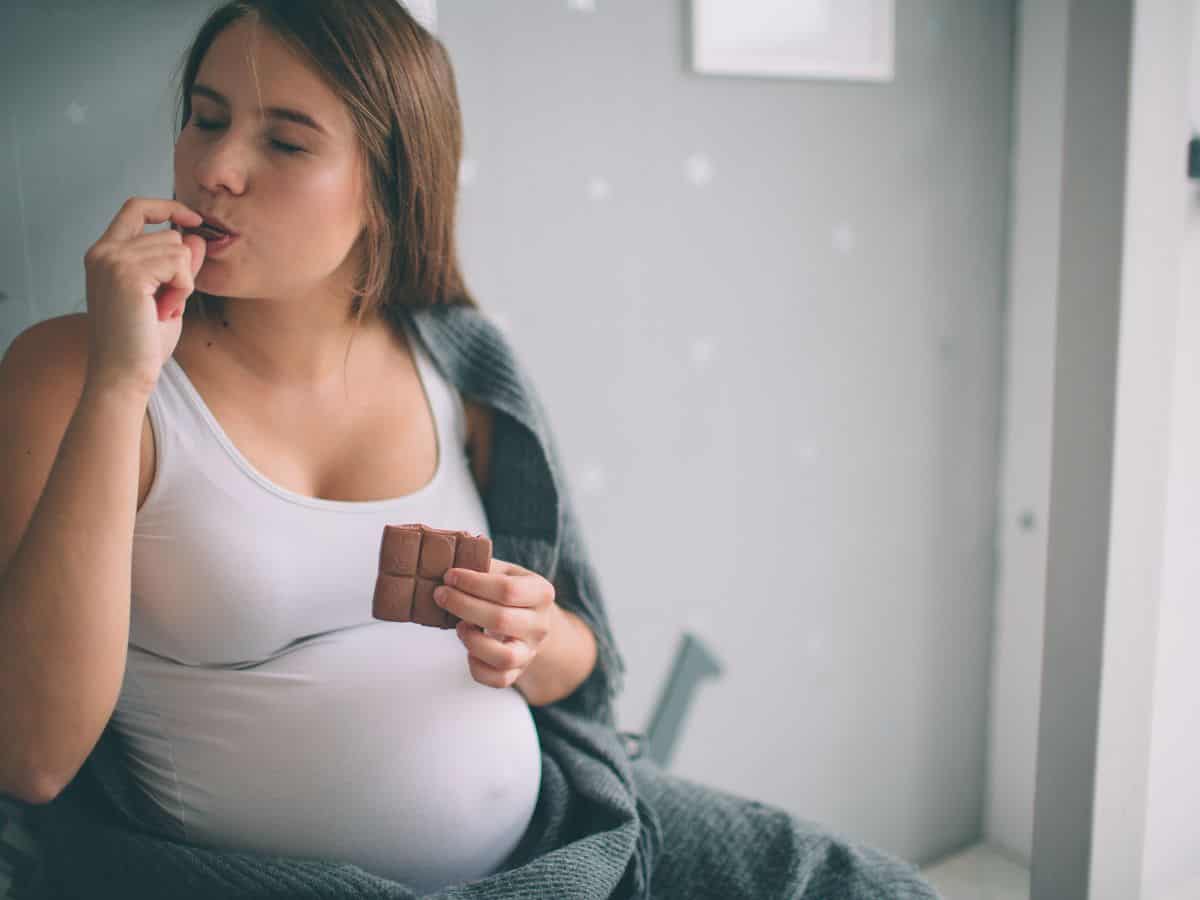 Is chocolate safe?
Yes, chocolate is safe to eat in moderation. Because of the caffeine inside chocolate, you don't want to eat a lot, but you can still have some.
Best dark chocolate during pregnancy
Our favorite is Lindt Dark chocolate truffles because they are bite sized which is great for when you are having cravings but don't want a lot.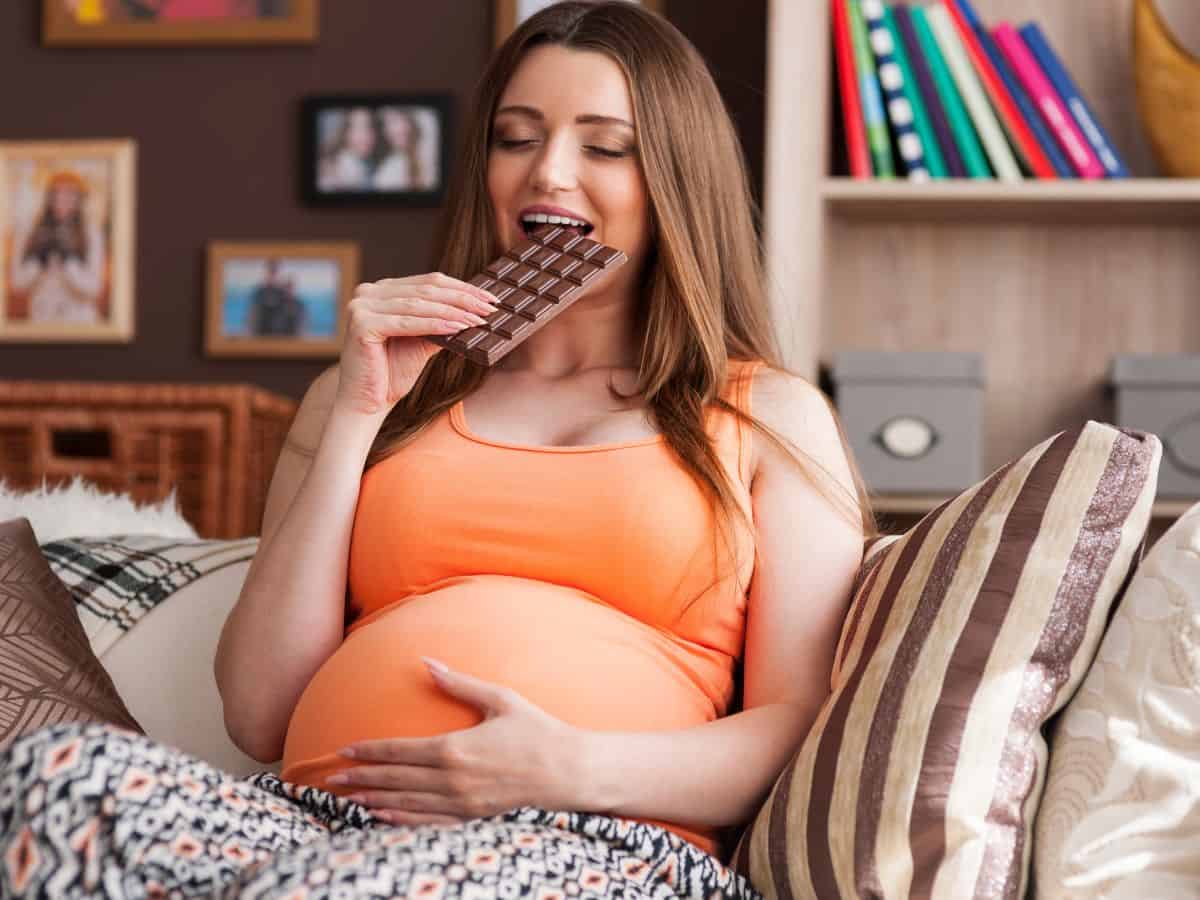 Not a fan of dark chocolate? Try this instead
If you aren't a fan of eating dark chocolate, another alternative is drinking hot chocolate or mixing it with your coffee. This dark chocolate Swiss Miss Mix is perfect!
Dark Chocolate vs Milk Chocolate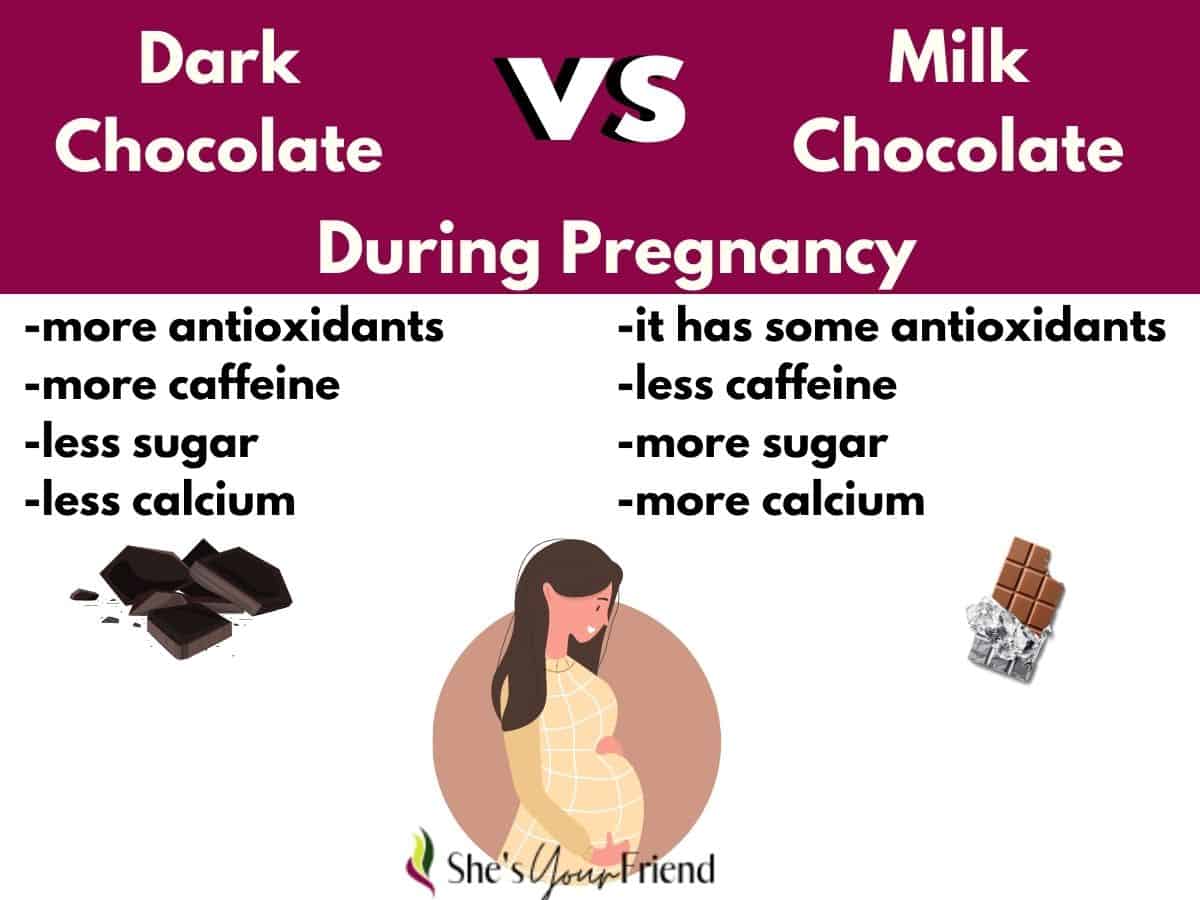 Dark Chocolate
Dark chocolate has more antioxidants because it has a higher cocoa content.
Dark chocolate also has more caffeine, so you need to watch how much you eat because you should limit your caffeine during pregnancy.
It has less sugar than other chocolates.
It has less calcium than milk chocolate, but it still has some.
Milk Chocolate
Milk chocolate has some antioxidants, but not as much as dark chocolate because it has a lower cocoa content.
Milk chocolate has less caffeine.
It usually has more sugar.
It also has more calcium because of the added milk.
Chocolate FAQ
Which dark chocolate is good for pregnancy?
Our all time favorite dark chocolate is the Lindt dark chocolate truffles found here on Amazon. So decadent and the perfect treat when you are craving something sweet!
How much chocolate can you eat when pregnant?
Don't go overboard, moderation is always best. Depending on which chocolate you choose, keep an eye too on the caffeine in it as your OBGYN has probably told you there is a daily limit.
More pregnancy articles: