During pregnancy, staying hydrated is crucial. Some moms opt for tea over water, but what is safe?
When in doubt you should always talk to your OBGYN. Especially when starting something new in your pregnancy.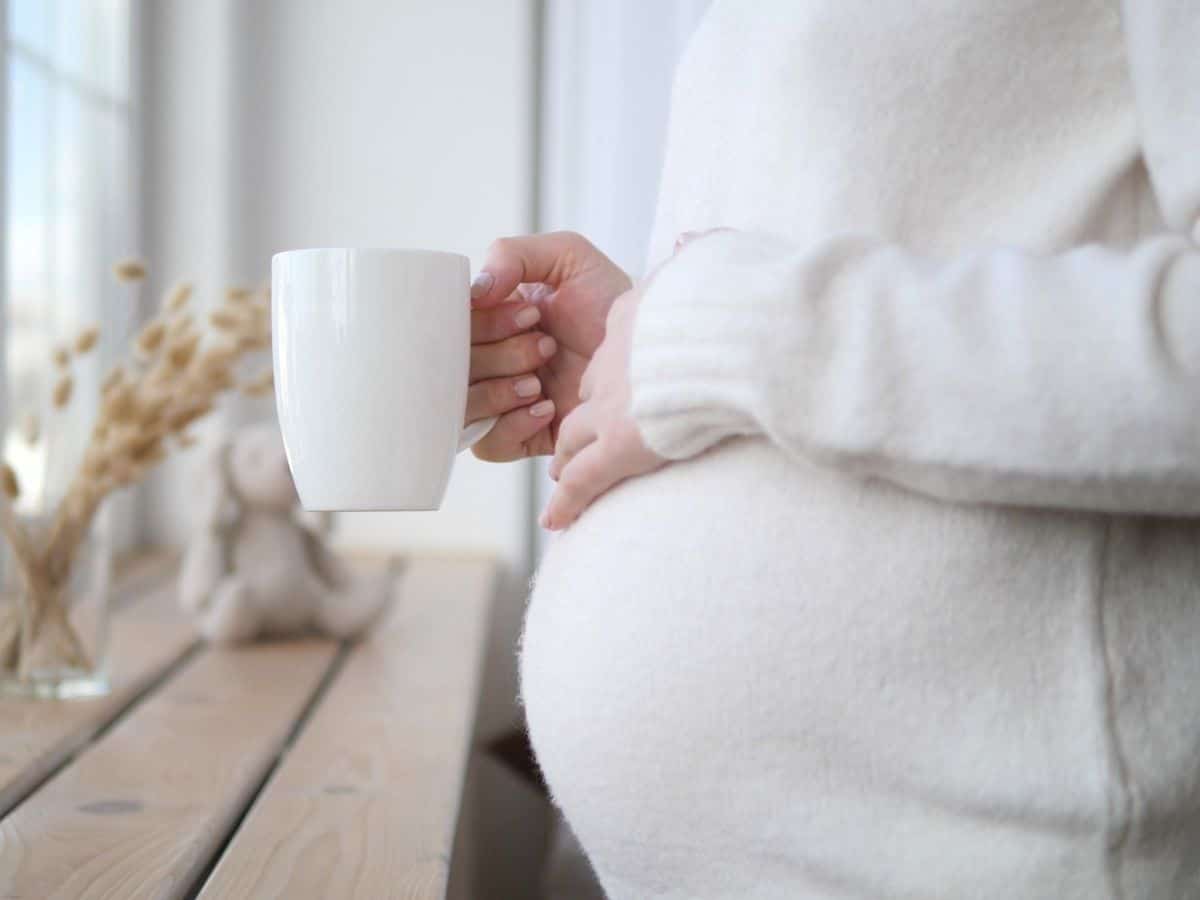 Jump to:
4 Teas Pregnant Women Can Drink
1. Organic Red Raspberry Leaf Tea
Red raspberry leaf tea is the most common tea pregnant women drink. It's caffeine free, and
2. Organic Peppermint Leaf Tea
Peppermint leaf tea is another popular choice because it has a minty taste and some moms have said it helped with their morning sickness.
3. Organic Ginger Root Tea
It's no secret ginger is another morning sickness remedy that many moms love! From ginger ale to this ginger root tea, if it can make the first trimester more tolerable we are all for it!
4. Organic Green Tea (in moderation)
Green tea is another great option for pregnant women, but keep it mind it does have caffeine. Follow your OBGYN's guidelines one caffeine consumption as he/she will probably have a daily limit you should stick to.
Unsafe Teas to avoid while pregnant
It is always best to err on the side of caution when it comes to the safety of your unborn child which is why these teas should be avoided:
Chamomile
Dandelion
Earl Grey
Licorice
Cohosh
Rosehip
Nettle
Why organic tea is a must during pregnancy
When you are pregnant, you want to know what you are putting into your body. Some herbal teas have other ingredients that are unsafe. Organic, although more expensive, is safer!
They use only the one ingredient so you know what you are drinking. Again though, always double check with your OBGYN. At your appointment show them the tea you would like to start and see if they give you the all clear.
It helps your OBGYN make a quick decision too, when the ingredients list is small so they can give you an answer right away.
You might also enjoy reading: