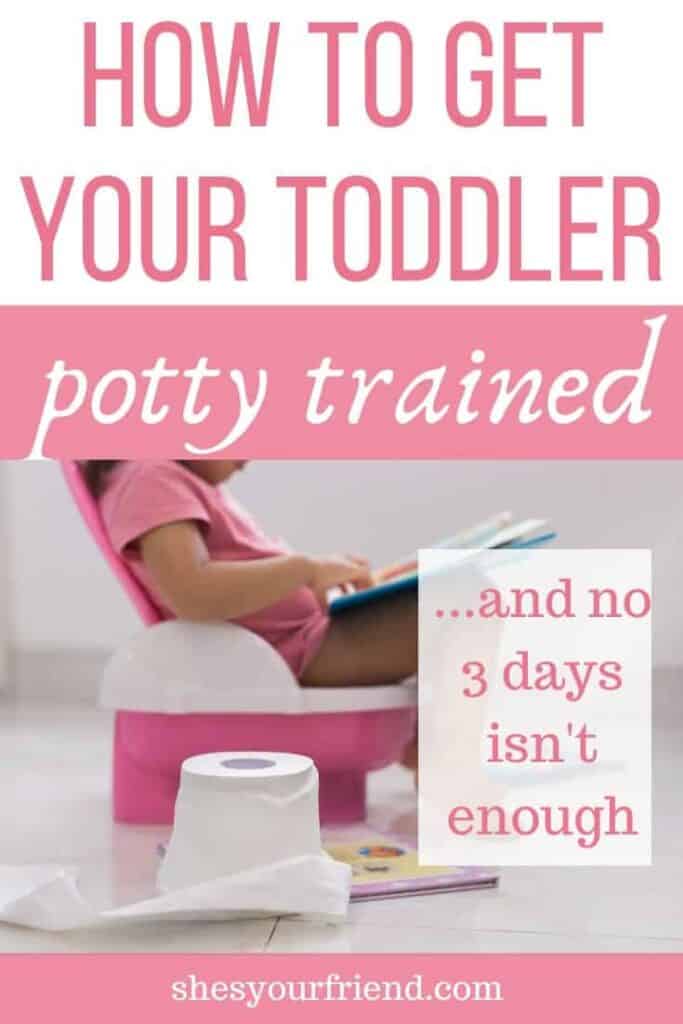 Is your child ready to be potty trained? Are you looking for some potty training tips to make things go smoother?
If so, look no further! Here you will find tips and strategies on how to successfully potty train your toddler.
In an effort to fully disclose, this article contains affiliate links for products I use. If you purchase something, I would receive a commission. For more information, see my Disclosure/Advertising page.
Without further ado, here is my toddler potty training guide to help you succeed too! Just remember, there are a few stages to toddler potty training:
Introduce your child to the potty
An important step in toddler potty training is to get your child introduced to the potty so they feel comfortable around it. Here are a few of my tips on how to do that:
Find a Children's Book about Potty Training
I think it is helpful for little kids to see other little kids using a potty. I ordered a book on Amazon called: The Potty Book For Girls
.
My daughter loved looking at the book and it definitely helped her want to try to sit on the potty too. There is also "The Potty Book for Boys" and you can find it on Amazon here.
Get a fun potty seat or chair
My daughter liked to put her stuffed monkey on this potty chair
that you can find on Amazon or at baby store.
Letting them get familiar and even playing (it was 100% clean and never used) with the potty helps them associate it with something fun to do.
I also got a comfy potty seat to put over the big toilet for when she was ready.
Make it fun
A key part of toddler potty training is to make it fun.
When they first start out, you want them to think this is a fun place to be, so they want to use the potty. This can be as simple has having a potty dance or song.
Also, if they see you having fun, they are going to want to join in too.
Teach your toddler how to go potty
The second stage of toddler potty training is teaching your toddler. This requires a lot of patience and finding what works best for them.
It won't happen overnight (unless it does, and in which case I am jealous). Here are a few tips:
Ditch the diapers
Ok, this was a lot harder to do than I thought, but so important. Pull-ups are going to be your best friend.
Diapers are a lot more absorbent. While this is good for when they are babies, it can make toddler potty training challenging because your little one won't feel wet when they go potty.
Pull-ups, I've noticed, helped my daughter want to use the potty more because they wouldn't hold as much.
I also liked to call the pull-ups, big girl panties. (Ok, I am a little weird).
Then, I would tell her diapers are for babies, and we don't want to use diapers anymore. (The conversations I have had with this child…smh).
Anyway, she looked forward to wearing them because they have fun designs on them and made her feel special!
Don't set unrealistic expectations
It's not fair for you or your child. Also, be prepared for the inevitable accidents.
The more you work with your child and practice, the better they will get. CONSISTENCY IS KEY!
Another important thing to remember is that all children are different. One child might be potty trained at 2 years old while another not until they turn 3.
Distractions
When I say distractions, I simply mean something that will help keep your toddler entertained while they are sitting on the potty.
I usually let my DD(dear daughter) sit until she seems to be uninterested in staying still any longer. Sometimes, it helps to bring a book for them to look at.
The longer they sit, the better the chances of them actually going in the potty (especially in the beginning).
Rewards
Rewards are crucial to toddler potty training. Little kids loved to be praised for doing things!
If you make it a big deal that they went potty in the big potty, they are going to want to do it again.
Along with praising your child, also offer them a reward for being a "big girl" or "big boy" for going potty in the toilet. This can be as simple as a piece of candy, or even a sticker.
In order to keep track of how well they are doing, you could even use a potty training chart and let them put a sticker on everytime they go.
Going all psychology, but this is called positive reinforcement.
Find what works best for them
My daughter likes to follow me into the bathroom, so she always wanted to try going on the big potty like mommy. I found a potty seat and put her on the big toilet. She seemed to sit on if for a lot longer than the potty chair, and I think she liked it because she was using what I was.
FYI: Toddlers might use potty time as a stall tactic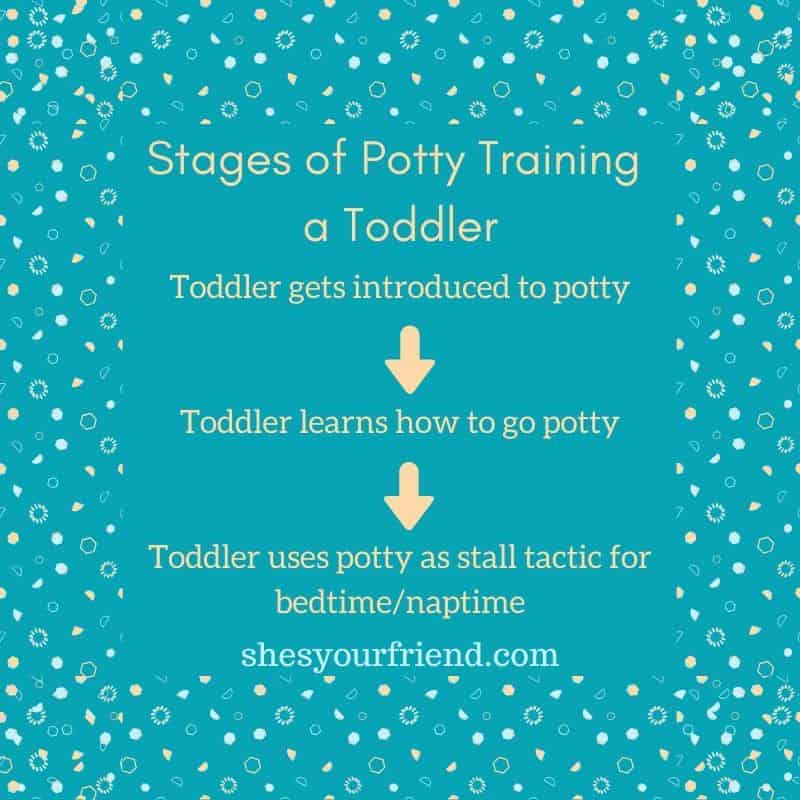 My daughter learned how to go potty in the big girl potty and I was excited. After my daughter learned how to tell me she needed to potty, I was stoked.
I figured this was the end of all the trouble. Of course, my 2-year-old daughter had different plans.
She started using the potty as a way to stall her bedtime, because she would say "I wanna pee". Of course we took her, but she didn't do anything, just sat there.
Potty Training Regression can happen
Another thing that CAN happen to toddler when you potty train them too early, and/or depending on the child, they might have some regression.
We struggled with this after my daughter learned how to go potty. One day, she just wouldn't do it anymore.
The best thing you can do when your toddler suddenly stops wanting to go is to accept that it's just not their time. Forcing them to go will put an even bigger wall between your child and the potty.
Don't worry that so-and-so's kid is already potty-trained. Your child will get their, they might just take their time.
________
Remember that when it comes to potty training, you should introduce your child to the potty slowly and make it fun. Also, don't get discouraged, if your toddler has a potty training regression.
In time your little one will be a confident potty champ!
Thank you for stopping by and reading. If you enjoyed reading this, please remember to share it! Thanks, and good luck!! 🙂