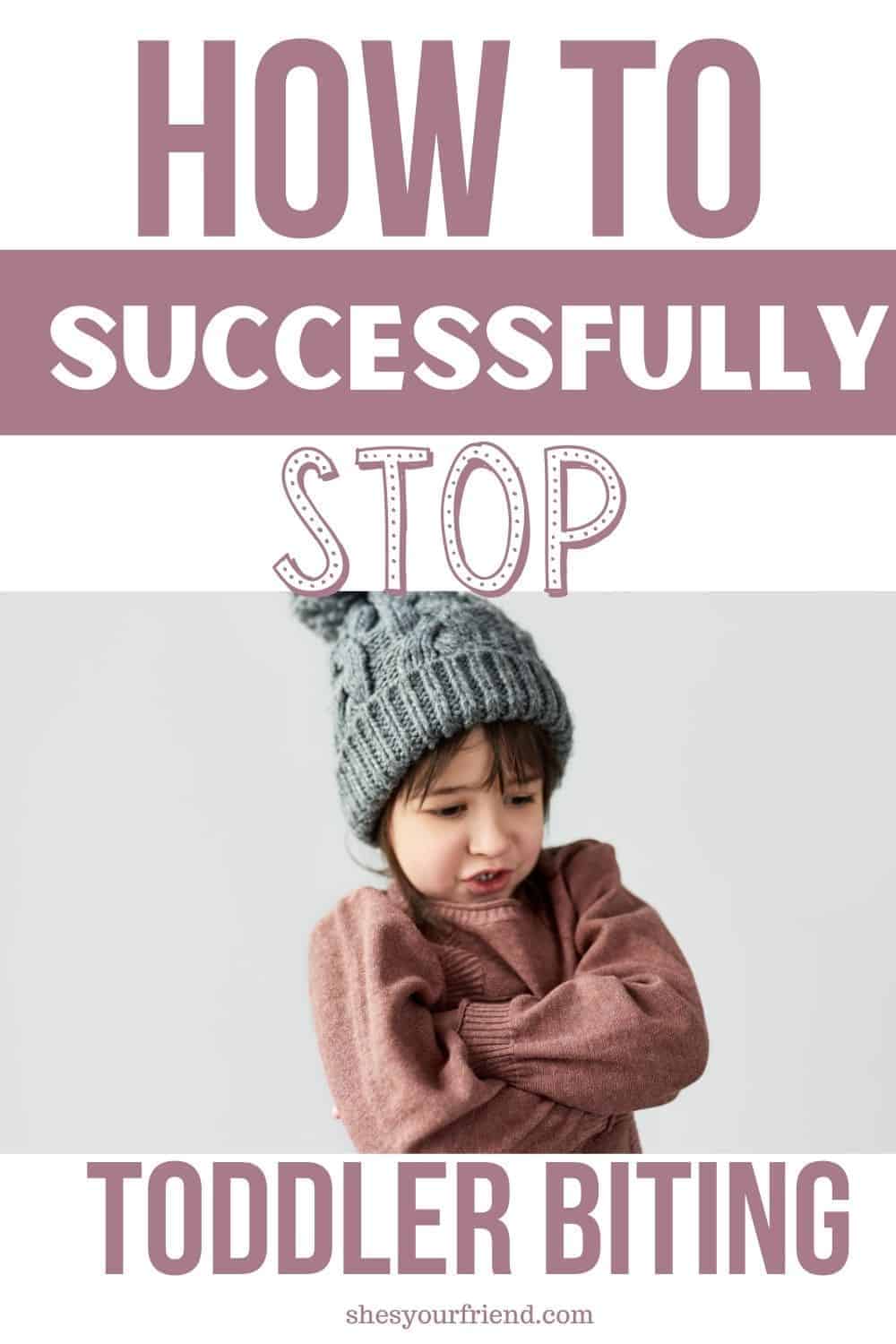 Toddlers go through different phases, and one of those phases includes biting.
The first time my daughter bit my son, I was mortified. Why on earth would she bite her little brother?!
After doing some research, I wanted to share what I learned in hopes that you can help your little one stop this behavior quickly!
Why is biting common in toddlers?
According to the American Pyschological Association, "biting is a normal behavior among children under 3 years old", but it's one that we as parents don't find socially acceptable.
Little toddlers can have big emotions, and don't always know how to express those emotions. That's where biting or hitting come into play.
Related: Toddler Hitting: How to stop it
When your child is upset, they might not know how to react, so they react physically. This is super important to note, because this shows us how to help prevent biting.
How to prevent toddler biting
1. Teach them how to express their emotions
As a parent, it is your job to help them learn how to express their feelings without hurting others.
Talk with your children in a calm tone and explain that if they are feeling frustrated or angry, to ask a grown up for help. Let them know that it's okay to be angry, but biting is not okay.
2. Name their emotions
Young toddlers sometimes don't know what they are feeling. This means they don't know how to ask for help. Teaching the different emotions to your child can be a great way to improve communication.
3. Learn the triggers
What is it that is triggering your toddler to bite? Is it when another child takes a toy away from them?
Is it that they want some alone time, but keep being bothered by other kids? Or could it be because they are having some teething pain?
Knowing the trigger can help you create better solutions that don't involve biting.
If your toddler has starting biting, know that this phase won't last long. With help from you, they can learn how to name their emotions and react in a better way.
You might also enjoy reading: