If your toddler still using a pacifier, and you are ready to end this habit? Here's some helpful tips for weaning your child off their pacifier.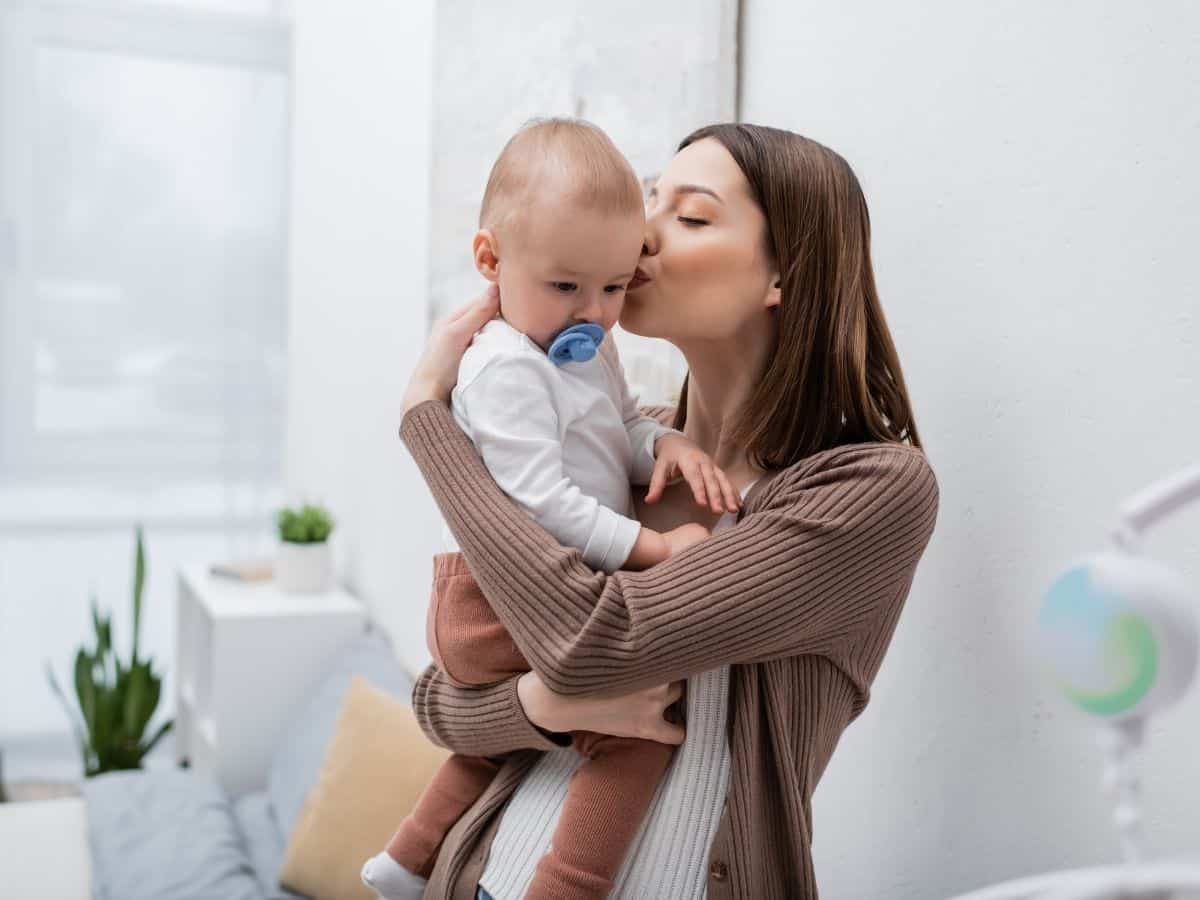 Jump to:
When to take pacifier away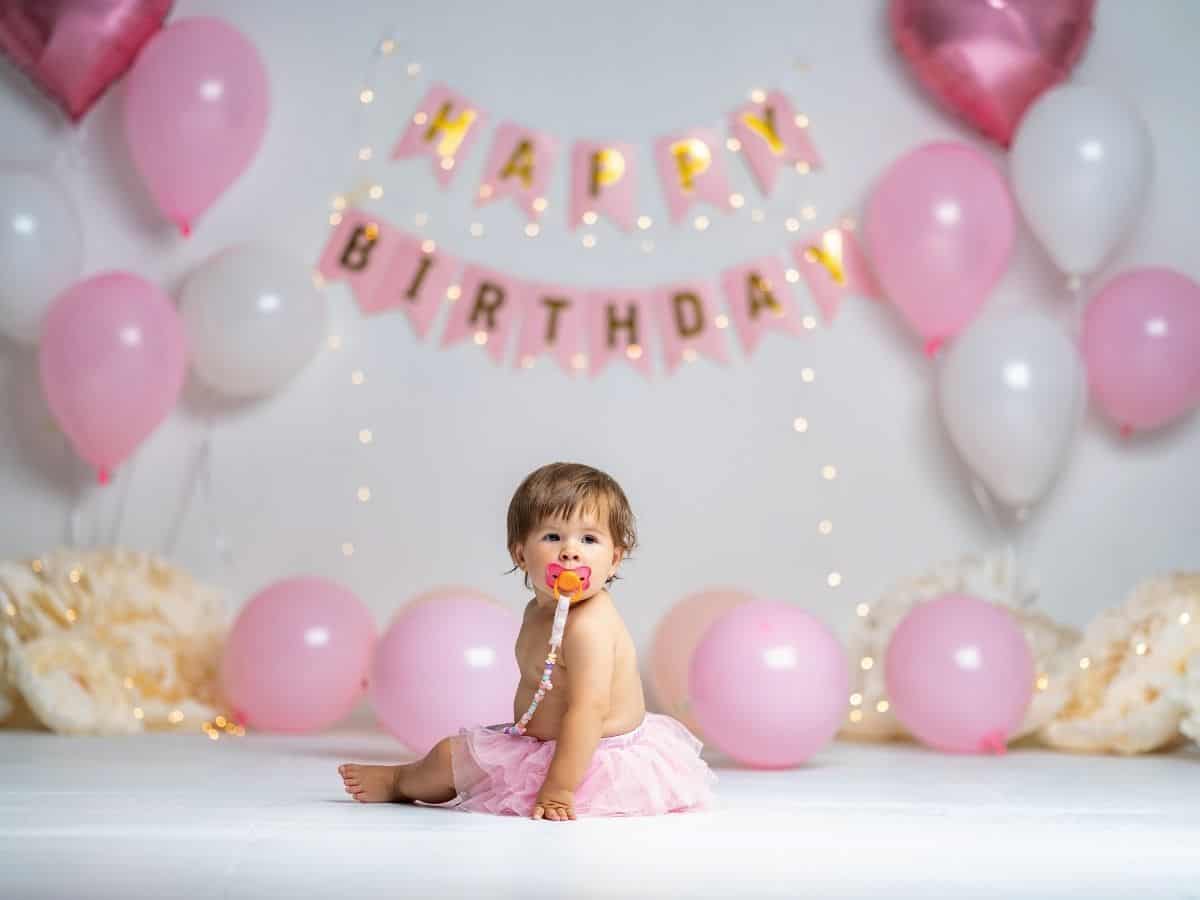 When your child hits their 1 year birthday is the best time, in my opinion, to start weaning.
Any older than that, and they will put up quite the fight.
How to wean your child off a pacifier
Only let them have it at nap time and bed time for about 1 week.
Then, move to only at bed time for 1 week.
Finally, plan a fun day and say goodbye to pacifiers.
This method works best if you make sure to get rid of all pacifiers in your home, you won't want to undo the work if your little one finds a hidden pacifier in a closet somewhere that should have been thrown away.
Tips for Pacifier weaning
When the time comes to get rid of the pacifiers, make sure you find all of them in your house and get rid of them.
Wean your child off a pacifier before a new baby comes.
Make it fun!
Offer a reward like a new sippy cup that they get to pick out.
My toddler is stubborn...what should I do?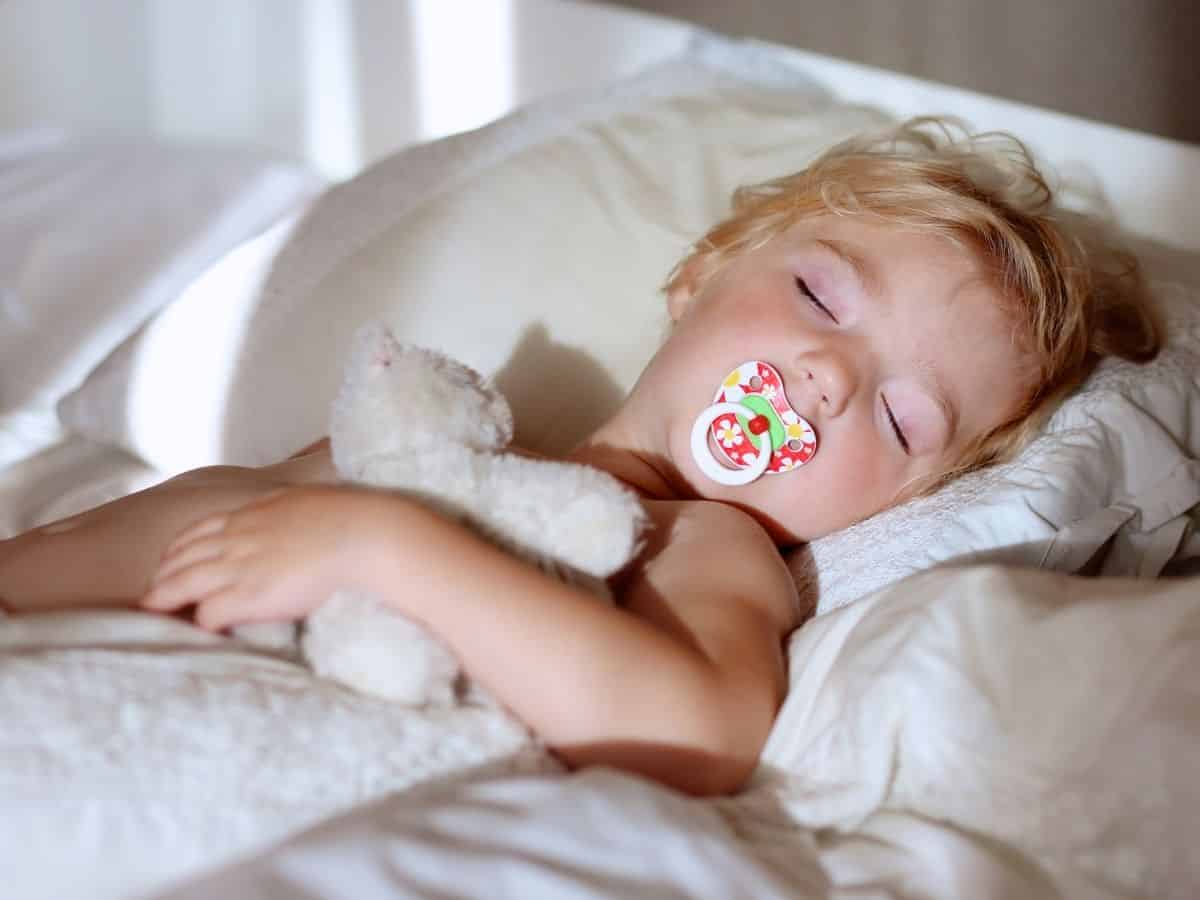 The older your child is when they break this habit, the harder.
My recommendation is go through the steps of 1 week just at naps and bed time, then 1 week just at bedtime, then get rid of the pacifier altogether.
There will be tears and tantrums, but the first day is probably the worst. It will get better!