Treat your mom to an extra special gift this year for Mother's day because she deserves it!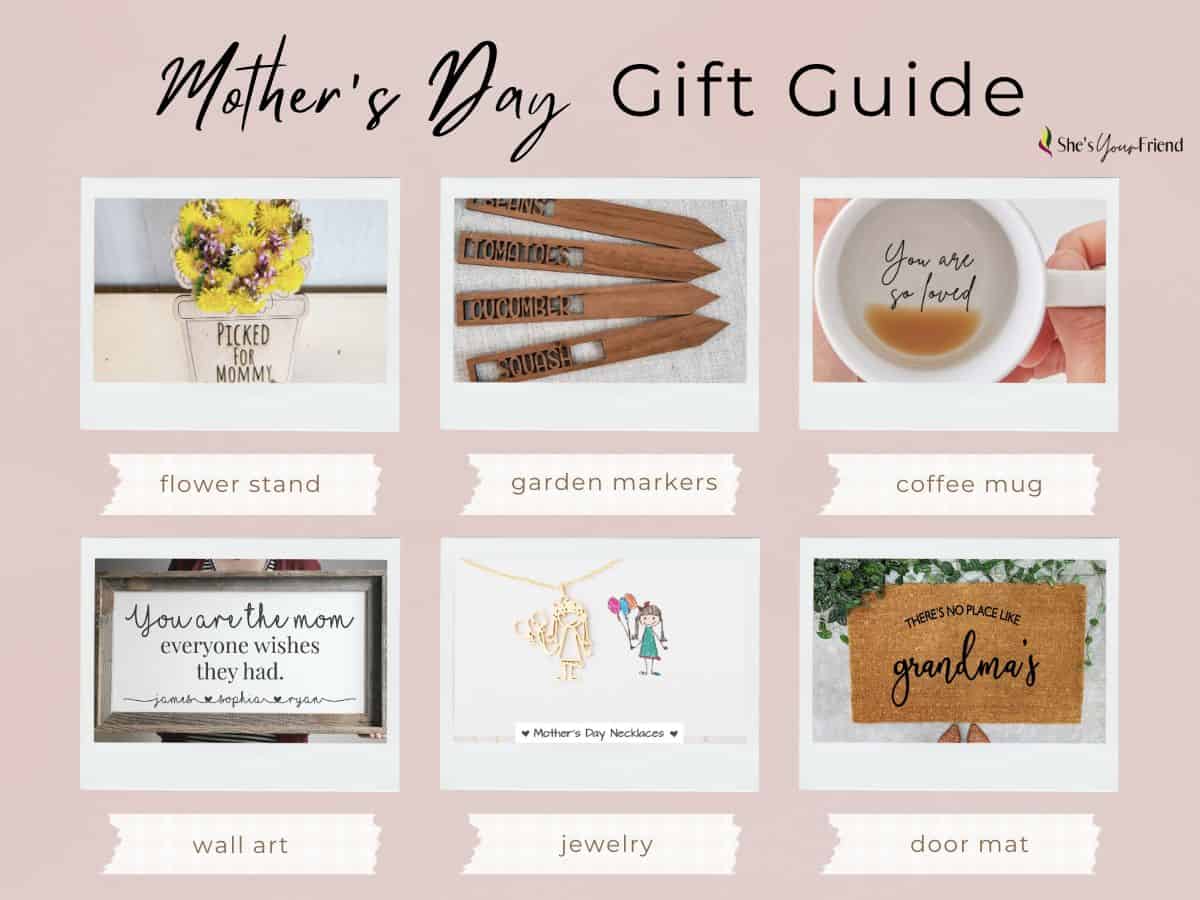 Jump to:
Best Gift Ideas for mom
1. Hand picked for mom flower stand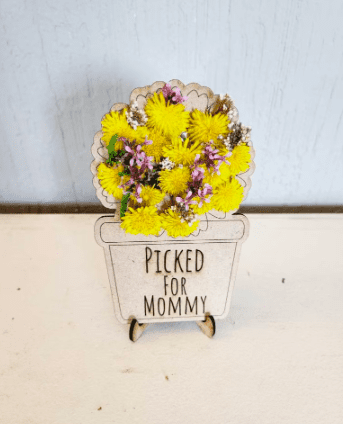 This adorable flower stand it going viral for all the right reasons. Perfect for the mom with little kids.
Or personalize one for Grandma!
2.Dear Mom I get it now sign
How perfect is this sign?! It's simple but hold a powerful message that would make every mom smile.
3.Thou Shalt not try me sign
Okay, Where Roots Grow has the best signs! This is another fun sign from them available at Etsy...and how relatable?!
4. I was normal 3 kids ago shirt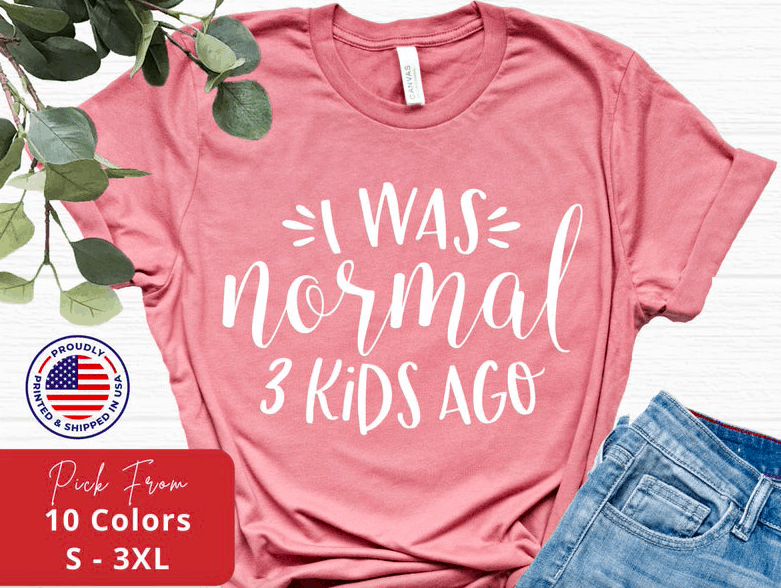 Now I need a shirt that says 2 kids ago, but still this shirt is perfect for Mother's day!!
5. Personalized Garden Stakes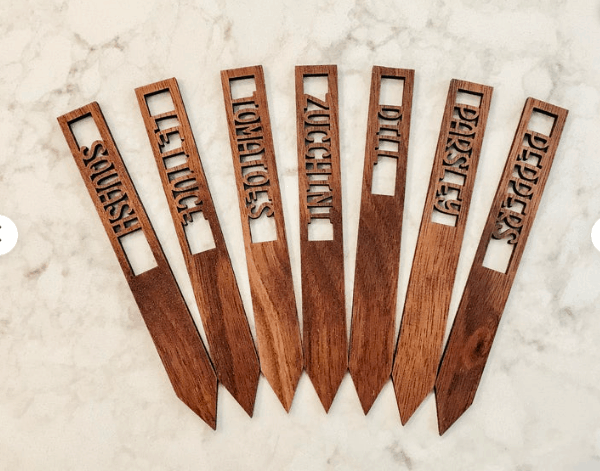 If your mom loves to garden, these personalized garden stakes would make another great gift! Pick from these four different fonts and what you want engraved on the stakes.
6. You are so loved Hidden Message Mug
It's the little things in life that show how much you care and this mug has such a fun way of showing mom just how much you love them. Pair this with their favorite coffee or tea for them to truly enjoy.
7. Actual Kid's Drawing turned into a necklace
This custom necklace would be a truly heartfelt gift for mother's day! I know I would love it if my kiddos* got me this (and by kiddos I mean my husband because they are too young) ;).
8. There's no place like Grandma's Doormat
If your mom is a Grandma to your kids, this doormat is a perfect mother's day gift! So simple and elegant.
9. "You are the mom everyone wishes they had" wall art
Another great gift idea for Mother's day is this rustic wall art with a heartfelt saying. I especially love the personalized details of the kids' names.
10. Custom Photo Printed on Wood
As a mom, I know the one thing I can never have enough of is pictures of my kids. Rustic Oak Design creates these stunning masterpieces that EVERY mom would want.
You might also enjoy reading: