Having a great pair of shoes for work is extremely important. Here's our top favorite business casual shoes for women who want to look fierce while still being comfortable.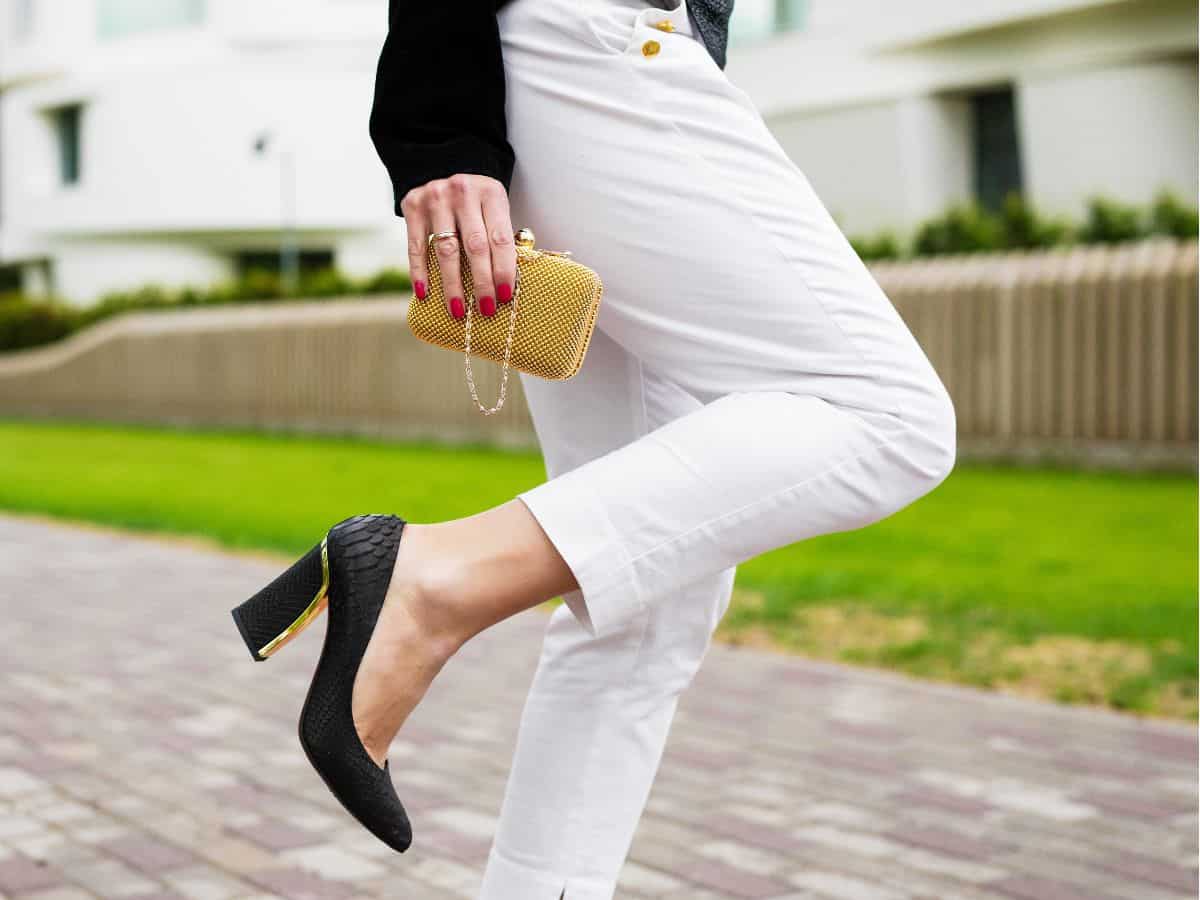 Jump to:
Best Business casual flat shoes
1. Hash Bubbie Black Flats
These pointy flats will become your new favorite shoes to wear, both at work and on the go.
They pair well with any outfit, are comfortable and affordable!
2. Musshoe pointed toe flats
Another great choice if you prefer wearing flats are these pair from Musshoe.
Business Casual Low Heels
Add a little height with these business casual low heels. They are stylish, and comfortable for the entire day at the office.
3. Dream Pairs Tiffany Low Stiletto Pumps
If you want to add some height while still being able to walk comfortably, these low stiletto pumps are what you want!
4. LifeStride womens Giovanna pumps
For a little more flare while still maintaining a low heel, these LifeStride pumps are amazing.
Does the color of shoes matter for business casual?
This will all depend on your office or workplace, but typically business casual includes more neutral shades of colors (black, gray, and white).
Don't get me wrong, I love a good pop of color on shoes! Just typically you will see more neutral shades at work.
FAQ
What color shoes are best for business casual?
Most commonly, business casual shoes are neutral in color including black, white, gray.

You can still wear color, but find a muted or pale color. Bright colors are not an option!
Are sneakers considered business casual?
No, most places will all agree that sneakers (even the slip on kind) are not considered business casual attire.
Can I wear heels in business casual?
Yes, heels are a popular business casual shoe for women. Just make sure they are comfortable enough to be walking around in, and avoid anything too flashy.
You might also enjoy reading: