Business casual doesn't always have to be pant suits and blouses, there are some fabulous dresses that are work place perfect too!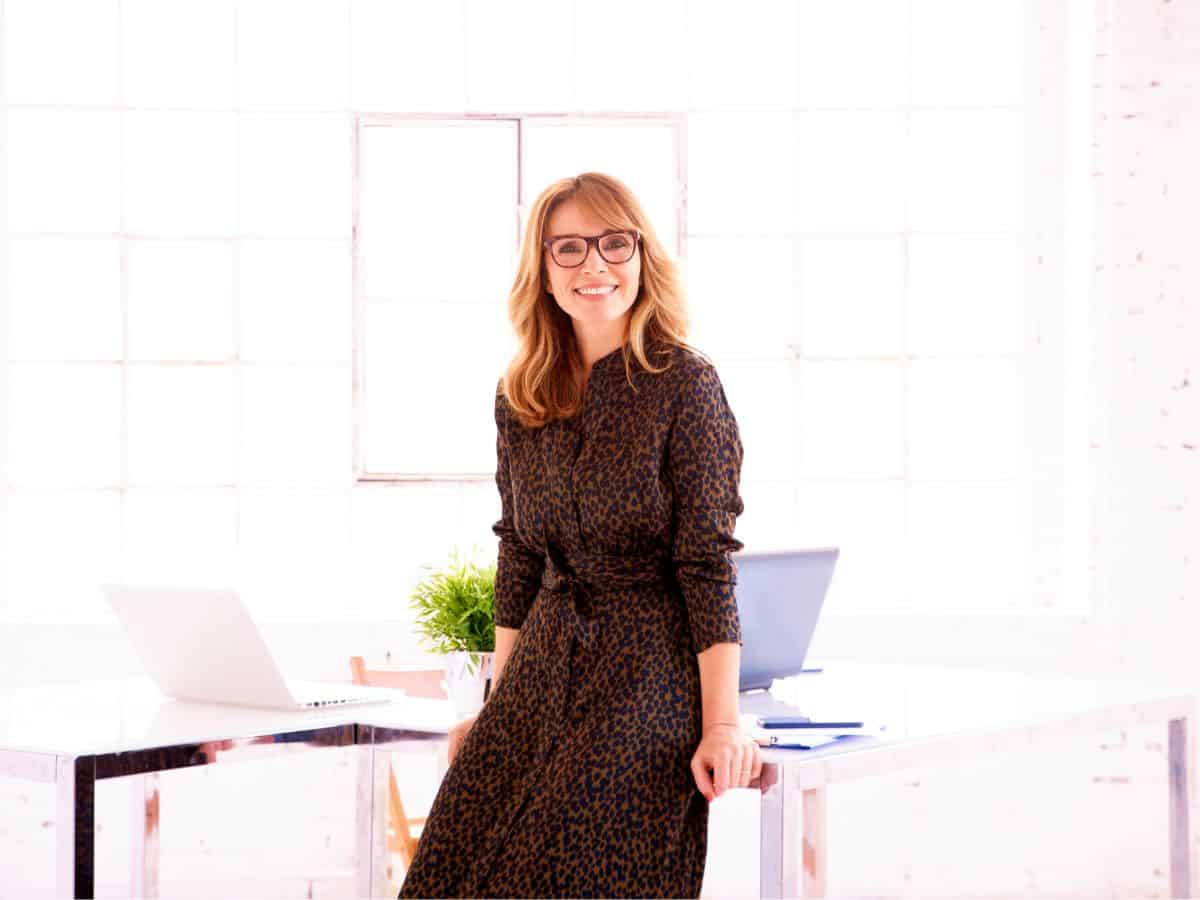 Jump to:
Gorgeous Business Casual Dresses
1. Grace Karin
Grace Karin has a large selection of gorgeous work wear especially this long sleeve dress. It's conservative, while still be chic.
2. Leopard Print Midi Dress
If you need to add some leopard print to your work wardrobe, this leopard print midi dress is elegant!
3. Pleated Midi Dress
This pleated dress is another classy option for business casual. It even comes with a stylish belt to add some flare!
4. Geometric patterned dress
A fun pattern for business casual dresses is geometric. This dress checks all the boxes for being stylish, comfy, and office ready!
5. A line striped dress (with pockets)
Any dress that has pockets is already a winner right away, but this striped dress especially! It's cute, business casual, and has usable pockets.
What can you not wear for business casual?
Avoid very short dresses.
Avoid dresses that show a lot of cleavage.
Patterns are okay, but nothing too loud.
Avoid loud colors too.
What's the best sleeve length for business casual?
Ideally short sleeve and long sleeve are best. If you have a favorite dress that is more tank top, pair it with a structured cardigan or blazer.
You might also enjoy reading: