Gift cards are a perfect gift idea for any occasion. They allow the recipient to pick what they buy and ensure they get what they want!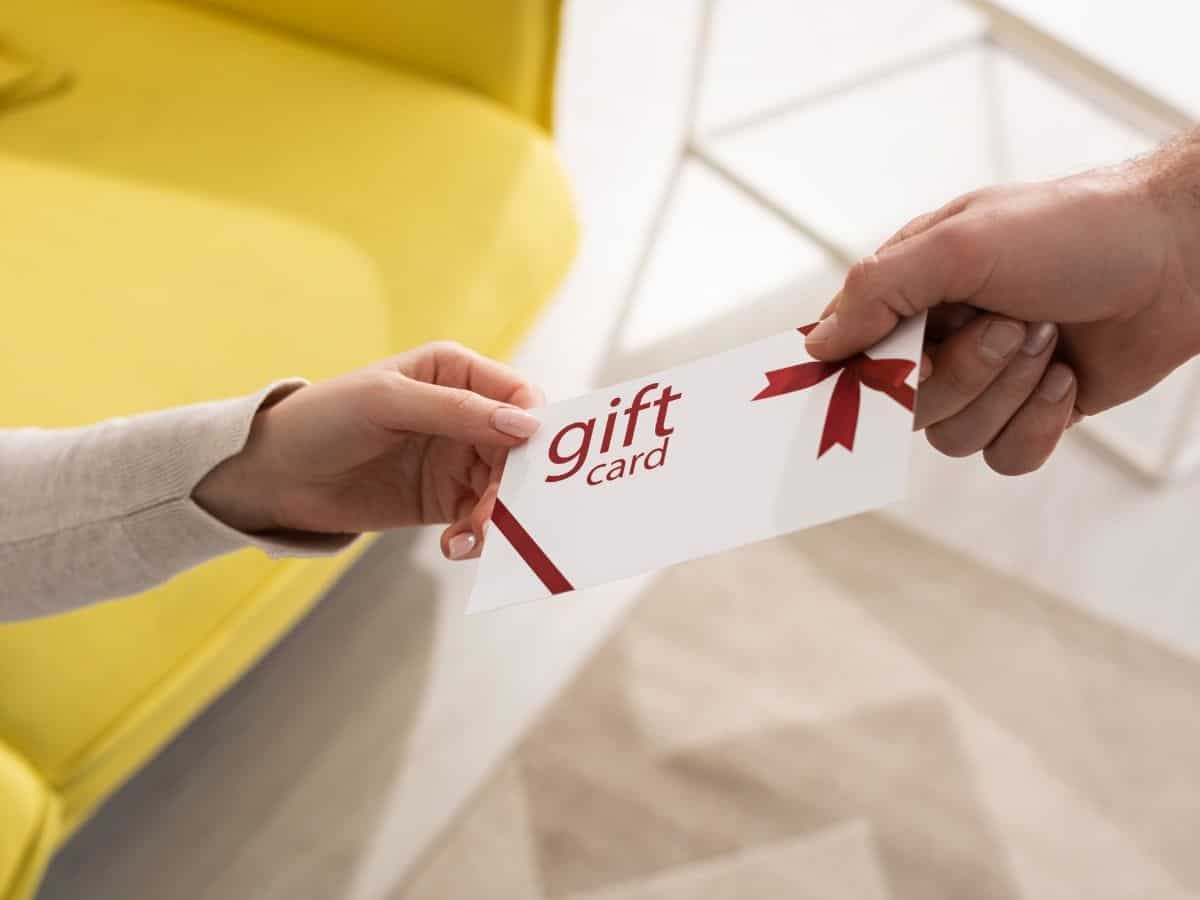 Also, there are some fun ways to give gift cards. Here you will find some of the best ways, and which stores offer what.
Jump to:
Ways to Give Gift Cards
We all love Amazon, you can buy just about anything! What's nice about Amazon gift cards is that you can pick from a lot of different and unique gift card holders at no extra charge.
It will be shipped with the gift card inside! Take a look at some of these fun ones:
1. Cupcake Tin holder
This cupcake tin would be a perfect way to say Happy Birthday!
2. Mini Amazon Box card holder
How fun is this?! You can gift a gift card that is inside of a miniature amazon prime box!!
3. Stylish gift card gift box
This black box is another elegant way to give an Amazon gift card!
4. Tin Ornament gift card holder
Another great way to give gift cards is with this tin that also can be used an an ornament on your tree!
Ways to Give Gift Cards to Sephora
If you are wanting to purchase some Sephora gifts, they will give you a fun coin purse that you can place the gift card in. It's really like giving two gifts!!
Head over to sephora.com to get yours today.
Unique Ways to Give Gift Cards
Now even if you are giving a gift card that is not to Sephora or Amazon, you can still try one of these unique ways:
5. Gift Card Maze
This is a fun idea because they have to complete the maze before the gift card holder can be opened!
6. Gift card holder book
These miniature books will also hold a gift card and come in a pack of 6. Perfect for the book lover in your life!
7. Wallet
Another great way to give gift cards is with a fun new wallet. You could then place a gift card or two in the wallet for an extra surprise!
Gift card FAQ
What is a fun way to wrap a gift card?
Use a fun wallet to hold the gift card, or pick out a fun gift card holder from Amazon. They have a lot of unique choices like a mini Amazon prime box with the gift card fitting snugly inside.
How do I gift a cute gift card?
Put it in an ornament, an elegant wallet or purse, or even a photo frame and wrap it up so they have something else to open it with.
Is a $25 gift card too cheap?
No, not at all! You care about them to give them a gift card as a present, so don't worry at all.
Which one is your favorite? Leave me a comment below and let me know!
More gift ideas