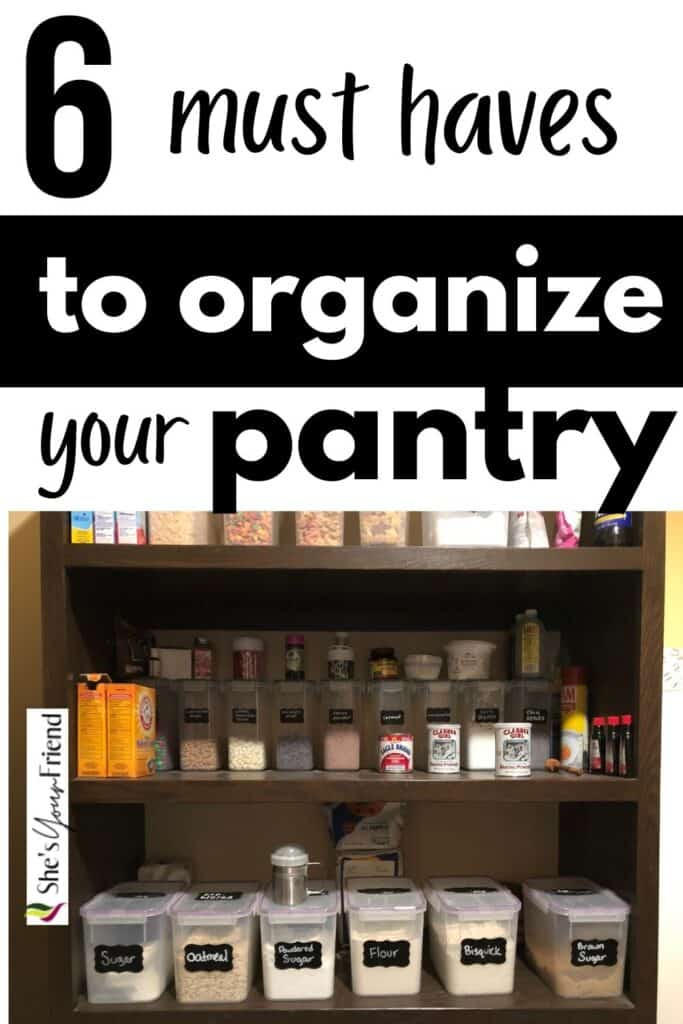 I never thought I would get so excited about pantry organization, but turns out this is what happens when you get older.
Best Pantry Organization Supplies
Helpful Organization Tips
Make 2 labels ( one for what it is, and one for when it expires)
Rotate your canned goods as soon as you buy new ones
Store paper goods, and anything you aren't worried about breaking on the bottom shelf or floor in your pantry.
You don't have to have 100% matching containers, but put the ones that do match together.
Organize after Halloween, so you can enjoy leftover Halloween candy while you work!
You might also enjoy reading: