The best ideas to organize your pantry and make it feel more put together. No matter what size your pantry is, these organization solutions will help you!
Jump to:
How to organize pantry shelves
1. Store like items together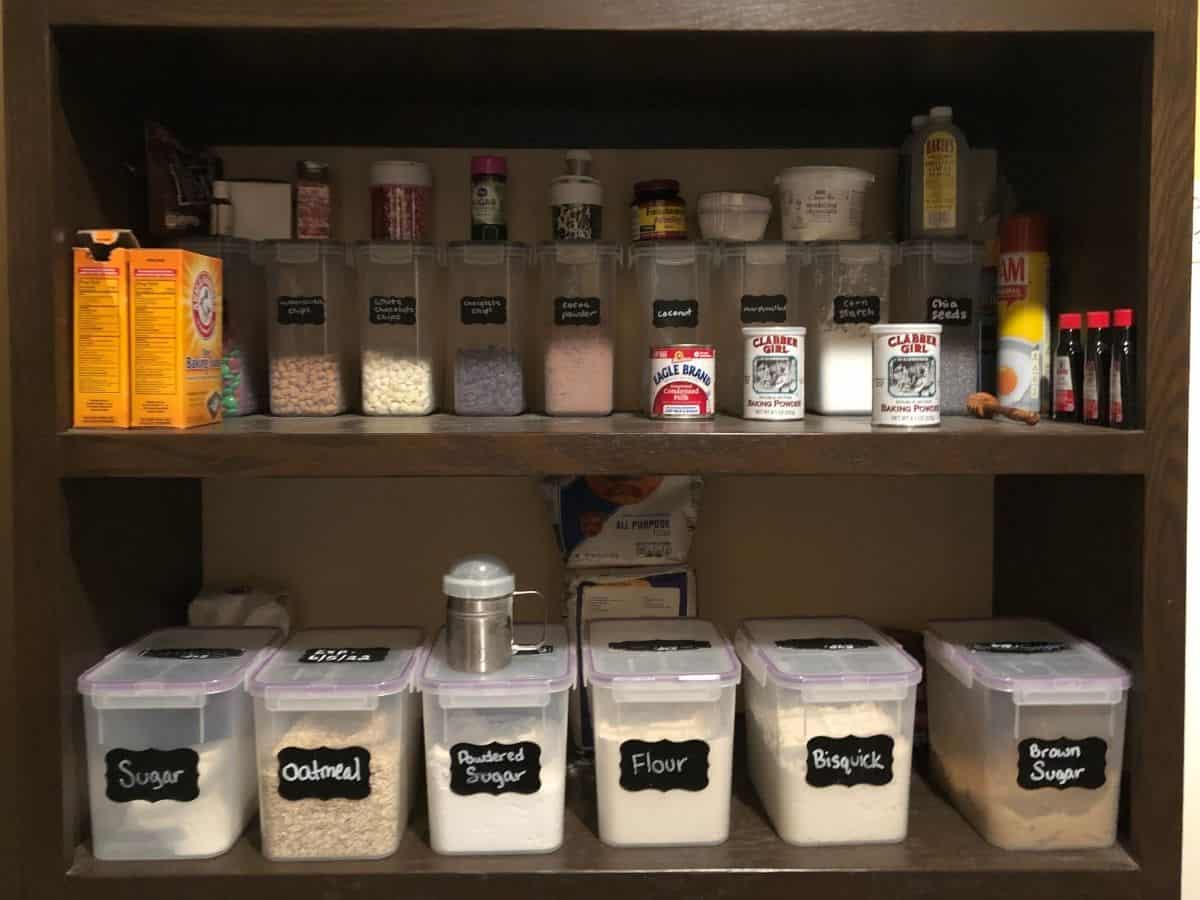 Sort your pantry into like items. If you have the space, store all the baking products in one area, noodles in one area, and so on.
2. Make 2 labels
The label you can see from the front should be what it is. The second label should be the expiration date, so you never need to guess.
3. Store paper goods on bottom shelf or floor
Store all your paper goods (like toilet paper and paper towel) that you aren't worried about breaking on the bottom shelf or floor in your pantry.
4. Use storage containers
Matching storage containers can really elevate your pantry, but they also serve to help keep your food fresh and any unwanted pests out.
You don't have to have 100% matching containers, but put the ones that do match together.
5. Rotate your canned goods
As soon as you buy canned goods, rotate the newest ones to the back of the shelves.
How to organize pantry drawers
6. Spice storage
One of my favorite ways to store spices is vertically. This way you can quickly see which spice you need instead of sifting through all the spices behind one another.
To keep them from rolling all over the drawer, use some clear storage drawer organizers or even a clear utensil drawer organizer.
Best Pantry Organization Supplies
You might also enjoy reading: