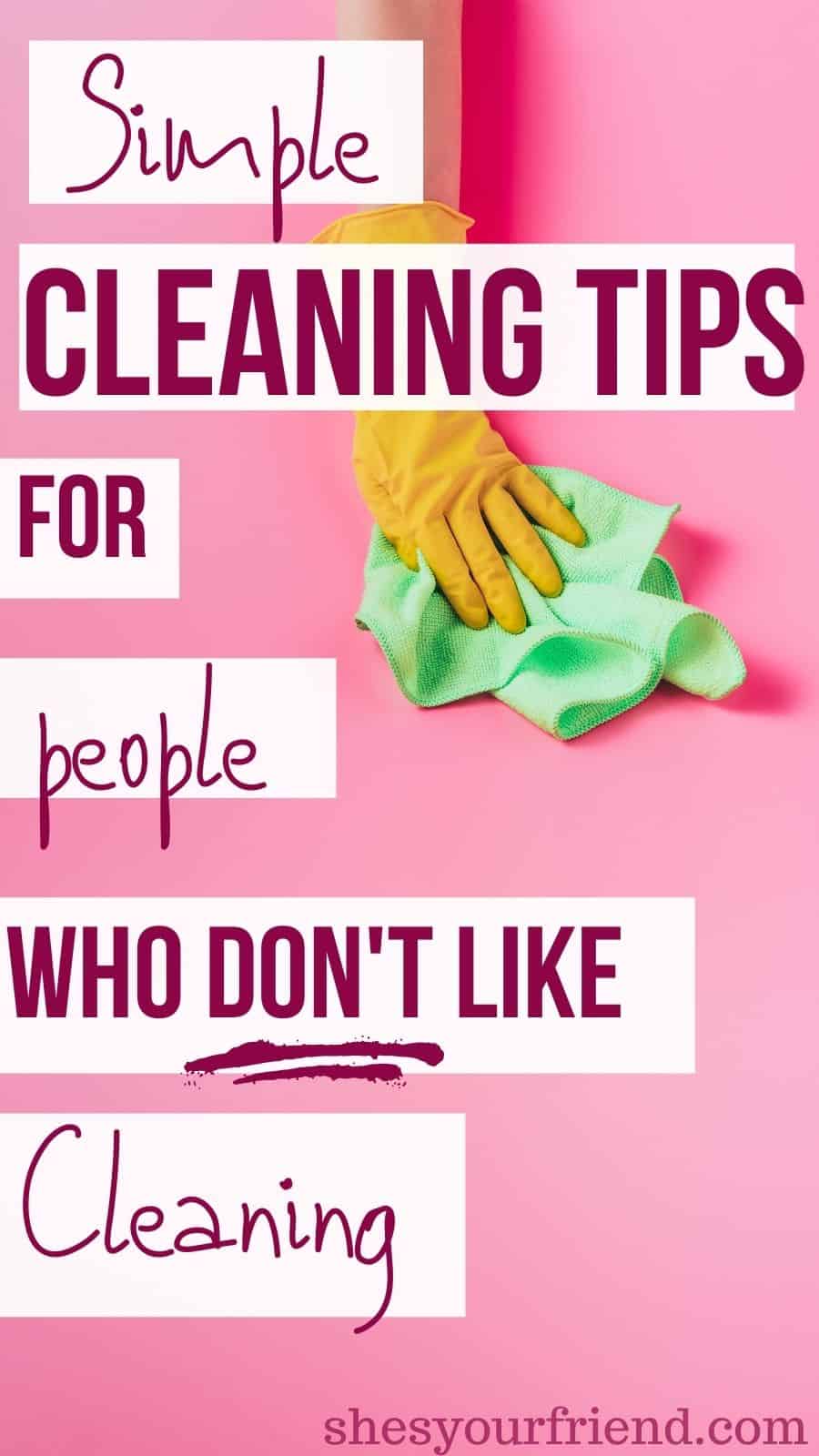 Okay, raise your hand if you like cleaning your home? It's a mixed bag for some. I'm more of an angry cleaner, while my husband likes to clean.
In an effort to fully disclose, this article contains affiliate links for products we use. If you purchase something, we would receive a commission. For more information, please see our disclosure page.
If you don't like cleaning, here are a few tips to get you motivated! Or better yet tips that make cleaning a little less boring.
Follow a schedule to help you make the most of your time!
Here's what works for us:
Turn up the radio
Put on your favorite music, whether it's on youtube, the radio, or whatever. I'm a Taylor Swift fan with a mix of Rachel Platten.
2. Start the laundry
Since there is a lot of waiting time for clothes to wash and then again to dry, start the laundry first.
3. make your bed
I know quite a few people who do this first thing in the morning, and more power to you, but that's just not me.
I will say this though, making your bed is a quick way to see results from your cleaning and instantly push your momentum to do something else.
4. Tackle the dishes
Okay, not literally. The next thing I like to do is the dishes. Load or unload that dishwasher and get your sink empty!
5. Wipe then sweep
Okay, this list is really turning into more of a step by step, but seriously the order you clean can really make a difference.
After wiping down the table and countertops with our coveted Lysol wipes, they are still hard to find in stores, I grab my eufy.
This Eufy cordless vacuum was an instagram influenced purchase, and I'm not even mad about it because this thing works amazing!
Put things away immediately
We all have those catch-all spots, whether it's in our laundry room, kitchen, or bedroom. Instead of just putting things away we quickly toss it up on the countertop to do "later". And then later doesn't happen, let's be honest.
A little decluttering goes a long way
If you struggle to keep things clean, it might be time to declutter and get rid of your excess things.
I tell my kids this all the time, if they can't clean their room, they probably have way too many toys.
You don't have to go 100% Marie Kondo, but maybe watch a few of her shows on Netflix. You will be inspired to do your own clean out.
I hope you enjoyed these simple tips! Leave a comment below and let me know what kind of cleaner you are?