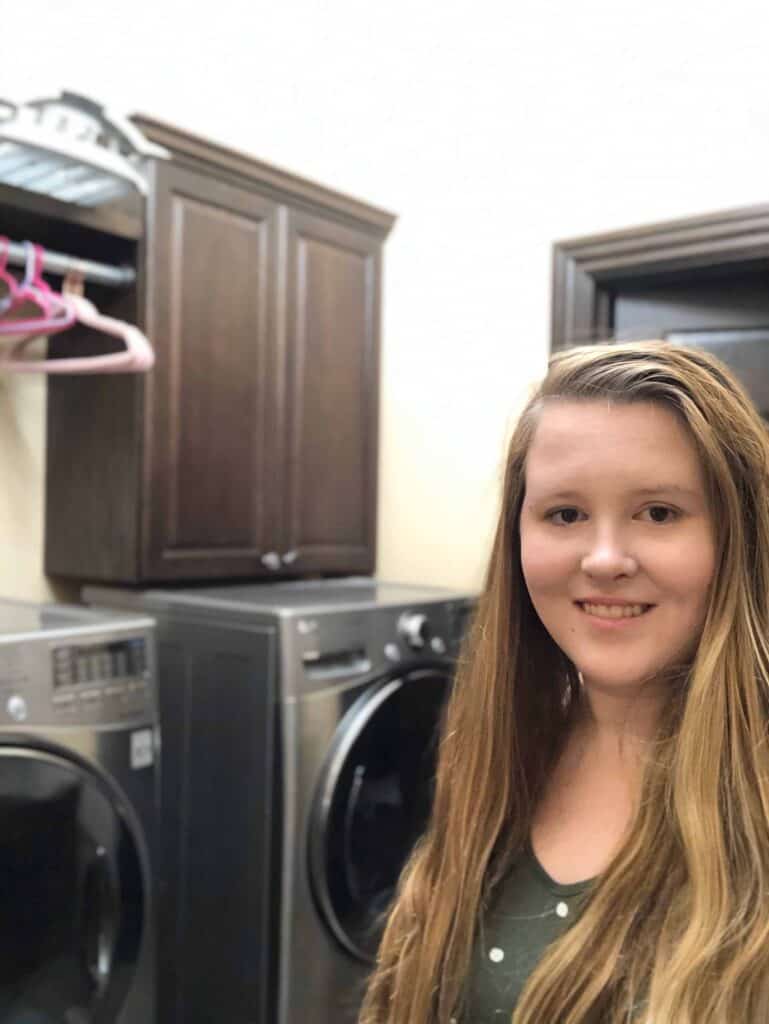 Do you constantly struggle with endless piles of laundry? Or are you terrible at folding clothes after they have been washed?
Laundry is something that will never end, which is why I created this short list of hacks to conquer your laundry woes. 🙂
In an effort to fully disclose, this article contains affiliate links. This means if you purchase something, I would receive a commission. For more information, please see my disclosure page.
Fold your clothes right away! It's easy to stuff the clean laundry in a basket or on your countertop, I've been there. Unfortunately, the mentality of folding them later ends up being not at all.
Have a bunch of hangers stored in your laundry room. This helps you be able to quickly hang things up as soon as they are done in the dryer.
If you have a mountain of clothes that need to be folded, blast some of your favorite music while you fold. Or find a movie on Netflix to watch while you fold.
Never leave a laundry basket in your laundry room. It can quickly become the catch all. I don't know how many times I've left a laundry basket in there, and then just threw clothes in the basket instead of starting the laundry right away.
Designate a basket for all your socks that are missing their pair. Or grab this fun laundry room sign for all your lost socks.
Do you have a tip not listed above? Let me know in the comments!! Happy first day of spring. 🙂