Do you constantly struggle with endless piles of laundry? Or are you terrible at folding clothes after they have been washed?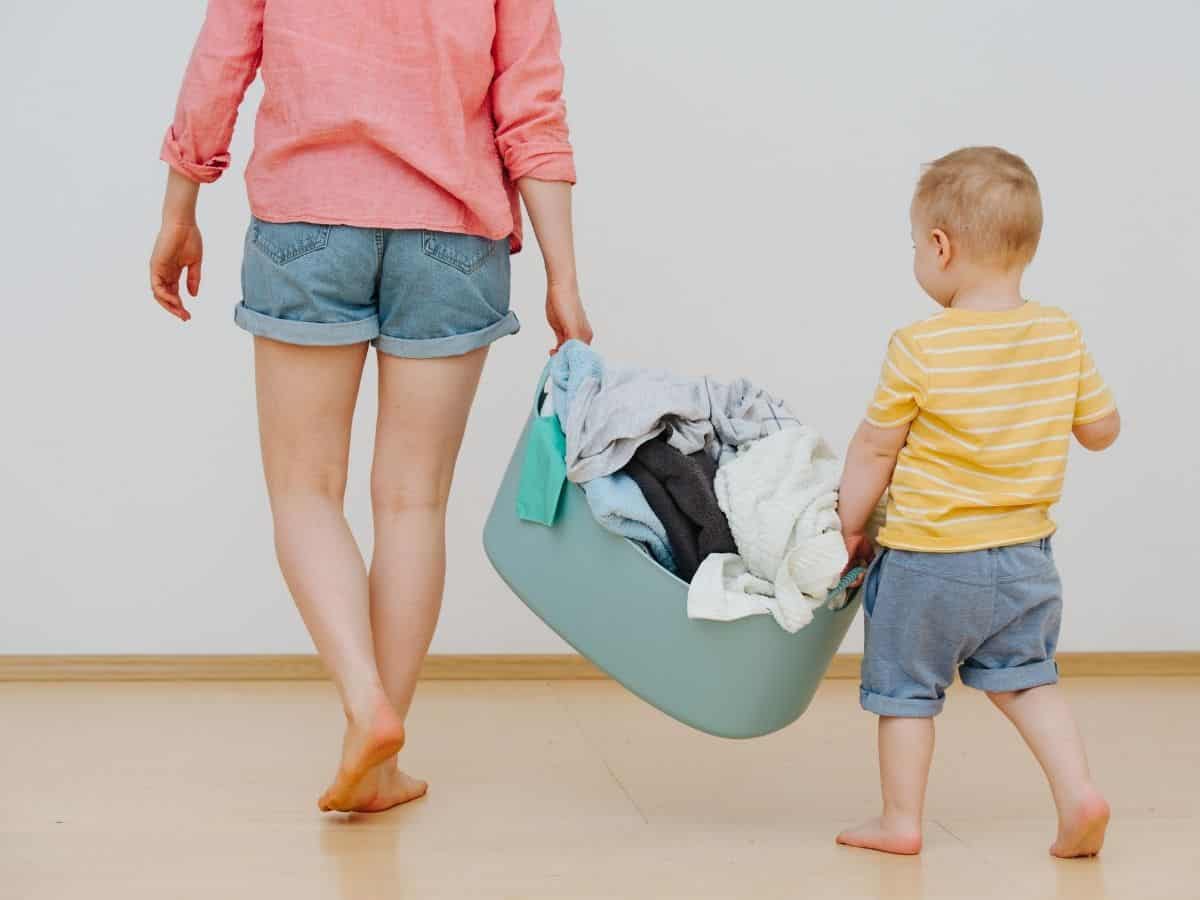 Laundry is something that will never end, which is why I created this short list of hacks to conquer your laundry woes. 🙂
Jump to:
Laundry Hacks
Fold your clothes right away! It's easy to stuff the clean laundry in a basket or on your countertop, I've been there. Unfortunately, the mentality of folding them later ends up being not at all.
Have a bunch of hangers stored in your laundry room. This helps you be able to quickly hang things up as soon as they are done in the dryer.
If you have a mountain of clothes that need to be folded, blast some of your favorite music while you fold. Or find a movie on Netflix to watch while you fold.
Never leave a laundry basket in your laundry room. It can quickly become the catch all. I don't know how many times I've left a laundry basket in there, and then just threw clothes in the basket instead of starting the laundry right away.
Small Laundry Room Organization Ideas
Place a small trash can in a rope basket, so you can throw lint away, and it's not an eye sore!
Use a mesh laundry bag for smaller items that get lost easier, like kids' socks.
Be intentional with your storage solutions. Find an organizer that goes above your washer and dryer, or one that goes between them.
More cleaning and organization tips