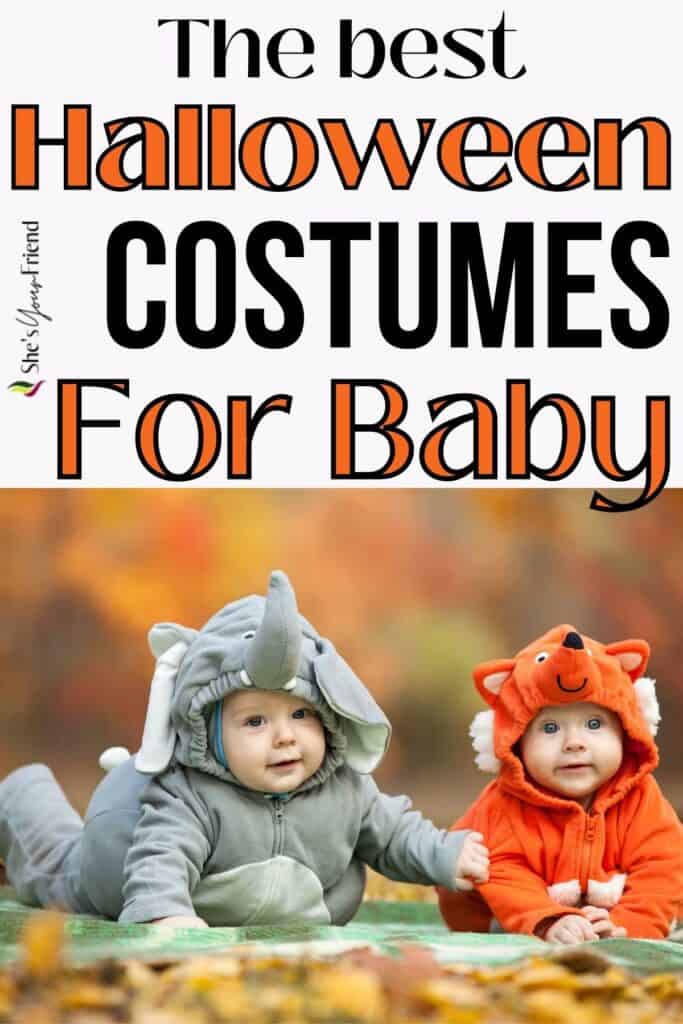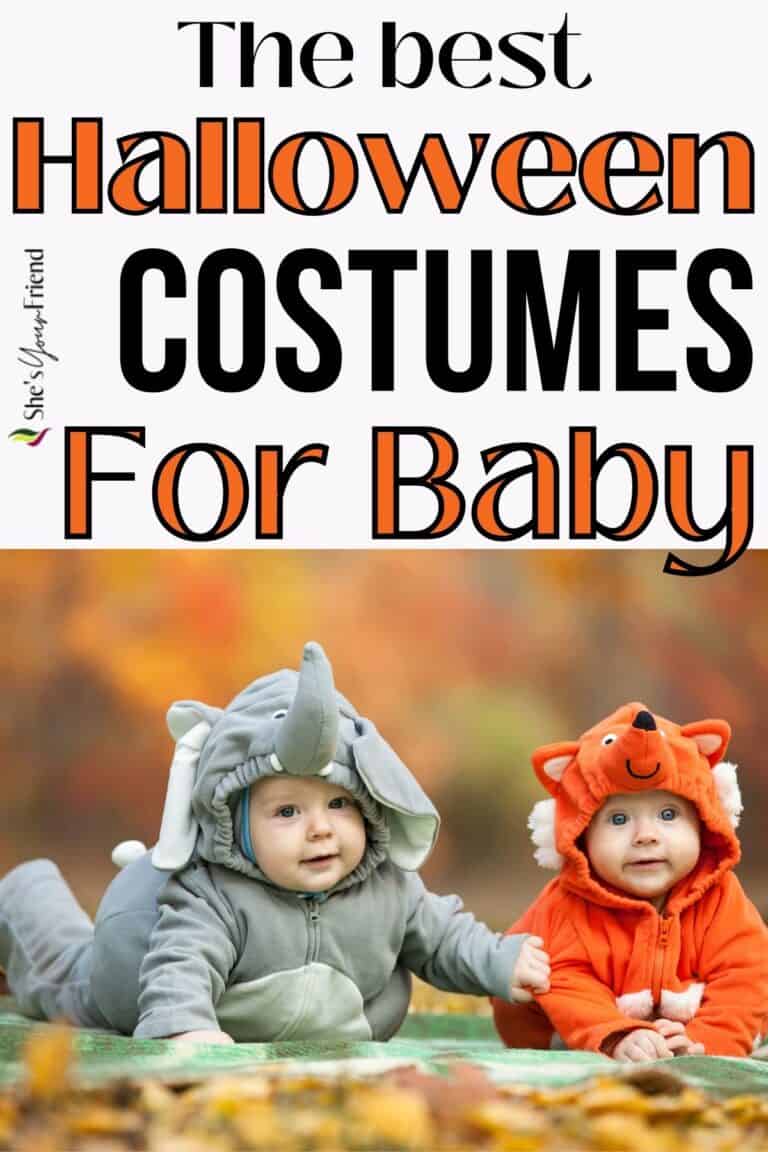 Are you looking for fun costumes for baby's first Halloween? Here's a look at some affordable choices that you and baby will love!
In an effort to fully disclose, this article contains affiliate links. If you purchase something, we receive a commission. For more information, please see our disclosure page.
Best Halloween costume ideas for baby
Fox bodysuit costume
Temperatures start getting colder during Halloween, which is why choosing a warm costume like this orange faux fur fox is a great idea.
2. Baby Elvis Costume
If you want a Halloween costume to make you smile, this baby Elvis is perfect!
3. Zippered Owl Costume
Another good thing to look for in a Halloween costume for baby is how easy is it to get on and off. This owl costume has a zipper for quick diaper changes.
4. Baby Superman Costume
Is it even Halloween without a few superheroes? This baby superman costume is another easily idea because it has a zipper. It even has a cape!
5. Mandalorian the child costume
Mandalorian could be a good theme for family Halloween costumes, and this baby yoda costume is simple for even a newborn.
6. Lion costume
This cuddly lion costume is another warm option that has a zipper for quick diaper changes.
7. Baby Cinderella
Disney Princesses are another popular choice for Halloween, especially this baby cinderella costume.
8. Baby Avocado Costume
A silly Halloween costume choice is this avocado. You will get lots of smiles from friends and family when they see this!
9. Nightmare before Christmas Sally Costume
A popular movie for Halloween is Nightmare before Christmas, and this Sally costume is just amazing!
10. Woody from Toy Story
Toy story is another great family costume theme, because there are lots of characters, like Woody the cowboy.
11. Baby Astronaut
Another great Halloween costume idea for baby is an astronaut. This one is super soft and looks very similar to a real life astronaut, but it's made from really soft fleece!