Finding a great store bought toddler halloween costume just got a whole lot easier.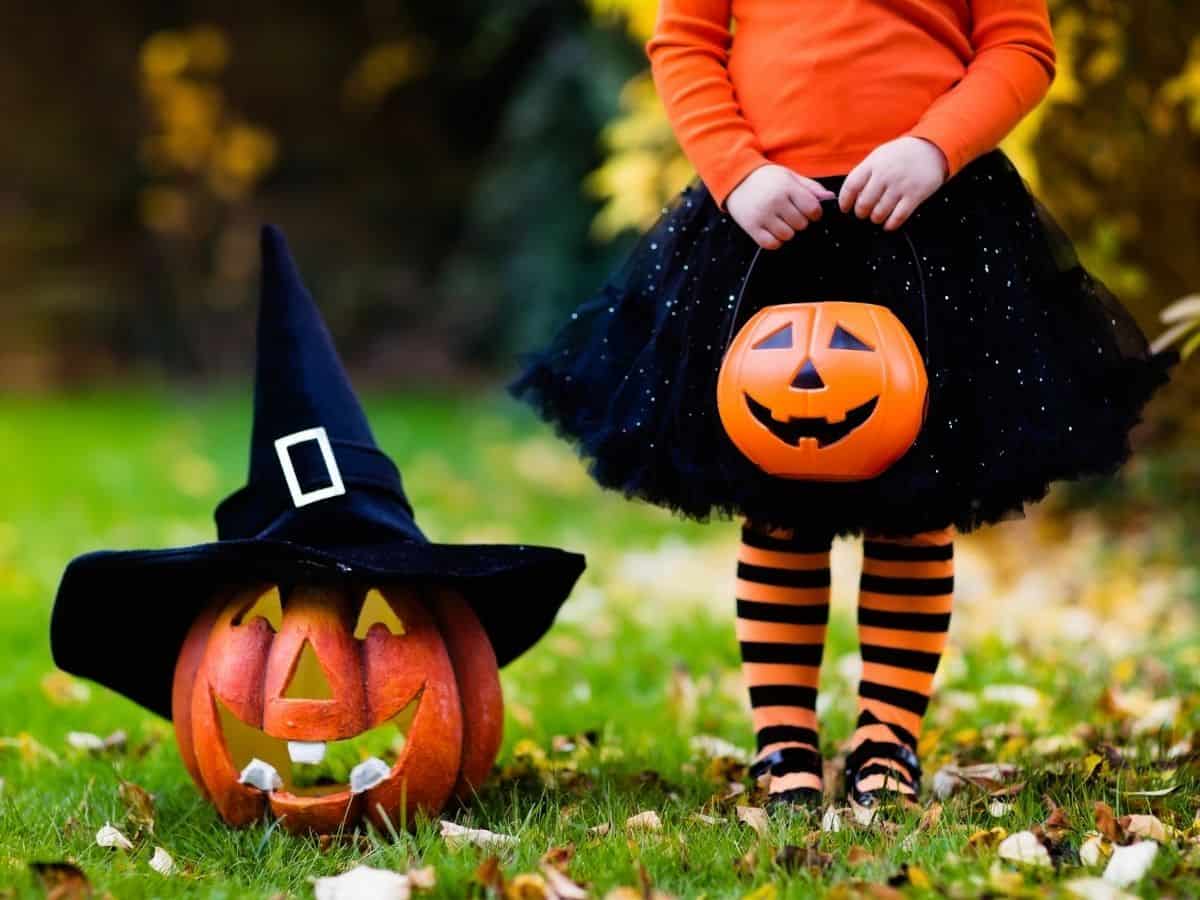 Jump to:
Fun Toddler Costumes
Toddler Unicorn Costume
This unicorn costume is perfect for toddler girls who just LOVE unicorns. Sometimes Halloween costumes are better when they aren't scare, especially for younger kids and toddlers.
2. Dinosaur Halloween Costume
This T-rex dinosaur costume is another great choice for toddlers. It's fun without being too scary.
3. Minnie Mouse Costume
Another popular costume for toddlers is this Minnie Mouse. Simple, fun and ready for trick or treating in no time!
4. Batman Toddler Costume
Batman is always a popular super hero, and this batman costume is perfect for Halloween!
5. Wonder Woman
Batman isn't the only superhero toddlers love, Wonder Woman is another favorite! This costume will transform your toddler into the Amazing Wonder Woman.
6. Astronaut
For the toddlers who love space, this astronaut costume will make them feel like the real deal. Complete with a helmet, all their friends are gonna want to know where they got it from.
7. Paw Patrol Costume
If you kids love Paw Patrol as much as mine do, then this Chase Paw Patrol costume is another great idea! There's also a Skye, Marshall, Rubble, and Everest options available too.
8. Witch Costume
Of course it wouldn't be Halloween without a few witches. This witch costume is a great choice that isn't too scary.
9. Belle from Beauty and the Beast
Another iconic princess costume for Halloween is this Belle from Beauty and the Beast.
10. Captain America Costume
Captain American is another super hero favorite many kids want to be for Halloween. This costume looks very realistic which is perfect for your budding super hero.
Fun Wheel Chair Covers for Halloween
Halloween can also be really fun for kids with wheel chairs, because they make some really cool covers.
11. Paw Patrol Chase Car
Perfect for the Paw Patrol fan in your life, this wheel chair cover will really bring their character to life!
12. Cinderella Princess Carriage
This princess carriage cover is so exquisite! Your princess won't help but smiling so big as she strolls around like royalty.