Reading to your baby is great for bonding. October is a great time to grab these Halloween books for babies that both you and baby will love!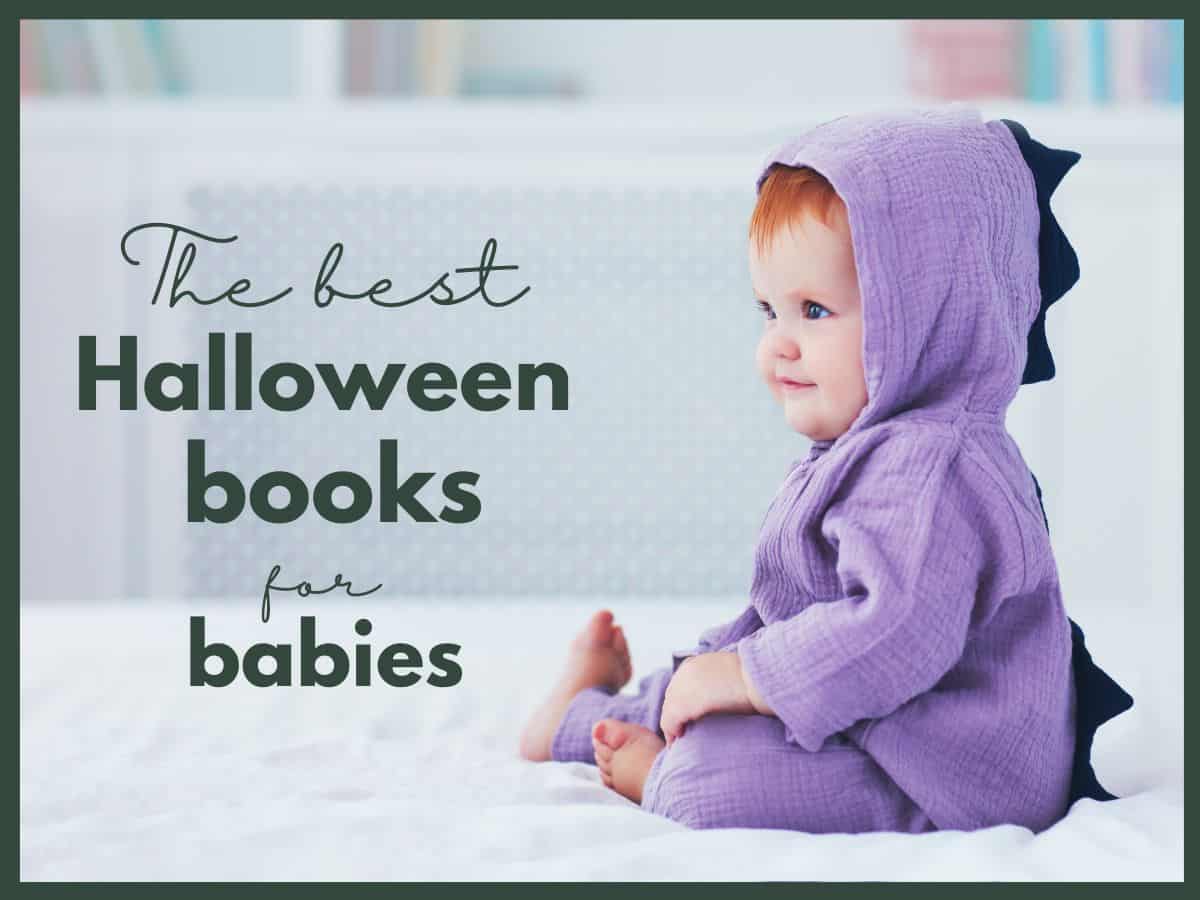 Jump to:
Halloween books for babies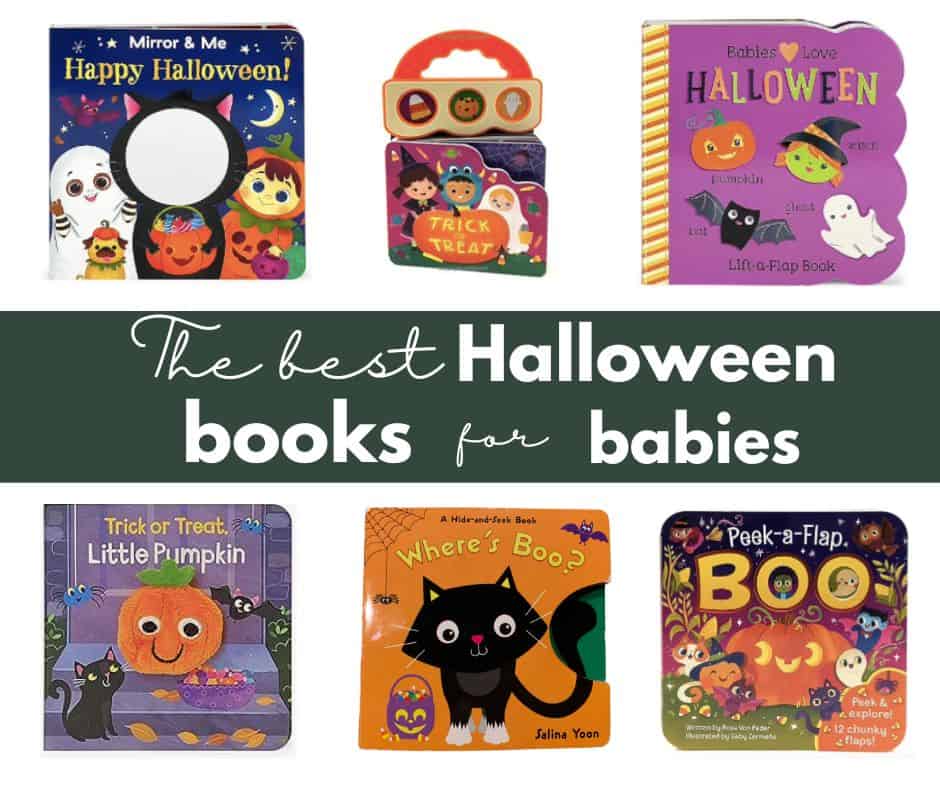 The best Halloween books for babies that have the best illustrations and stories.
1. Mirror and Me Happy Halloween
This interactive board book is perfect for babies because it has a fun mirror.
The illustrations are fun and makes a great first Halloween book for baby.
Why babies love it: the mirror keeps them engaged.
2. Babies love Halloween Lift-a-flap book
This lift-a-flap book is another popular choice for Halloween.
Why babies love it: lift-a-flap is like peek-a-boo!
3. You're my little baby boo
This sweet Halloween book has the best rhymes.
Why babies love it: it has lots of contrasting color which is good for baby's development.
4. Baby touch and feel Halloween
This Halloween Touch and feel book gives your baby something to feel while they listen to you read.
Why babies love it: it lets your baby get to touch different textures.
5. Trick or Treat Board book with sound buttons
Another way to add excitement to reading is with sounds. This Trick or Treat book does just that with 3 different buttons that make fun sounds!
Why babies love it: the sounds are fun and exciting!
6. Trick or Treat Little pumpkin board book
This Little Pumpkin board book is another fun little story for Halloween.
Why babies love it: it has a finger puppet in the center of the book that you can wiggle.
7. Boo Lift-a-flap board book
Another great lift-a-flap book we like is this Boo Halloween board book.
Why babies love it: as you lift the flap it's just like peek-a-boo and gives your baby a little surprise to see!
8. Ghost Afraid of the Dark
This ghost story is too cute! Watch as this little ghost learns to be brave and face his fears.
Why babies love it: it has high contrast images and the cover glows in the dark which is a cool little added bonus.
9. Booook! High contrast board book
This board book is another favorite because it has lots of high contrast images for Halloween.
Why babies love it: the high contrast images are fun for young eyes.
10. Disney Baby My first Halloween
This Disney board book is another great choice for Halloween. Some of the characters you might recognize, and Disney always has quality stories!
Why babies love it: the illustrations are beautiful and it has some touch and feel elements in it.
11. Nightmare before Christmas crinkle book
This crinkle book has Jack Skellington from the Nightmare before Christmas. It also has a clip so you can hang it on your baby's car seat!
Why babies love it: the soft pages make a crinkle sound when baby moves them.
12. Happy Halloween Crinkle book
This cute crinkle book has cute little images for Halloween and also a built-in teether.
Why babies love it: the pages make a crinkle sound that babies love to play with.
13. Where's boo (a hide and seek book)
This hide and seek book is fun because each page you are trying to find Boo the cat.
Why babies love it: the hide and seek element is fun for babies!
14. Boo! (a book of spooky surprises)
This fun Halloween book shows you lots of different eyes and each page they are on someone else.
Why babies love it: babies like looking at faces and each page the eyes are on a new face.
Types of books for babies
Board books-these are great because they are easy to read and have great pictures. They can also handle being dropped as your baby plays with them.
Crinkle books-this is another type of book that makes noise as you move or touch the pages.
Touch and feel books-these let baby get to feel different textures and keeps them engaged longer.
FAQ
What types of books are best for babies?
The best books for babies are board books, crinkle books, and touch and feel books. Each of them help keep baby engaged and help with their development.
How soon should I start reading to my baby?
You can start reading even as they are newborns. It's a great activity to bond with baby and as they get older they will want to keep reading.
When is a good time to read to my baby?
You can create a bedtime routine of reading before you put them down in the crib. Also, if you have a fun crinkle book, these are great for tummy time!
You might also enjoy reading: