Finding the perfect gifts for moms for Christmas just got a whole lot easier!
Here's some gift ideas for the moms who do so much for you, and the best part they are all available on Amazon.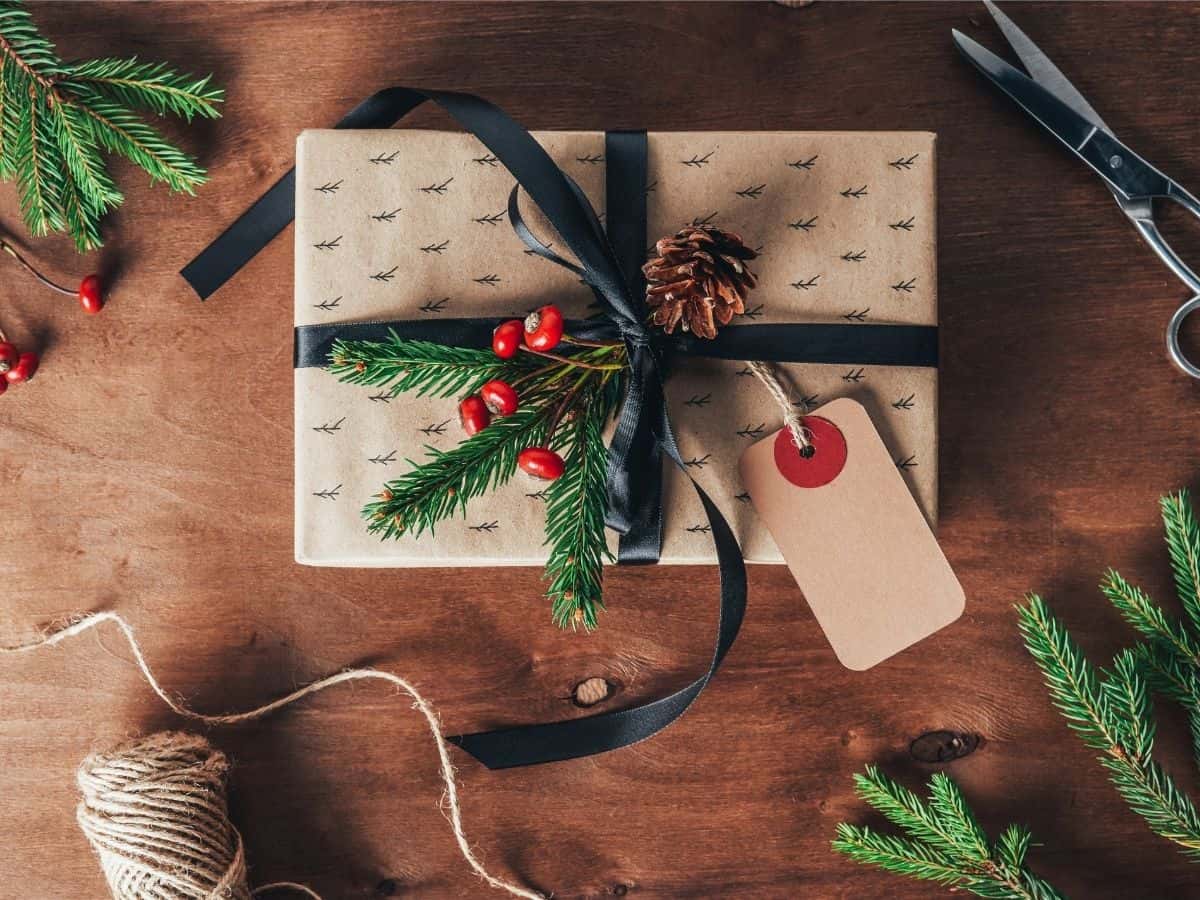 Jump to:
Gifts for Moms
Apple AirPods
Many of us moms listen to Audible books and podcasts, so receiving these Apple AirPods would be amazing!
2. Rocketbook
So, if you don't know what a Rocketbook is, it's a smart notebook.
You can write in it, and then save your handwritten notes to the cloud and reuse it again and again.
Perfect for the organized mom who loves making lists and writing things down.
3. Mama Bear Bracelet
This handmade mama bear bracelet is another must have for Christmas.
Did you know Amazon has a handmade section where you can support small businesses?! Pretty cool, right!
4. Shiatsu neck & back massager
Another relaxing gift for Christmas would be this Shiatsu neck and back massager from Amazon.
5. Insulated Tumbler
Another great idea is this insulated tumbler. It comes in lots of different colors, and keeps things cold for a long time.
6. 23 and Me Ancestry and Health Test
These 23 and Me tests are really fun because you can learn a lot about your ancestry, as well as genetic health predispositions.
7. Faux Fur Blanket
I can promise you, no matter how many blankets I have, I will never have enough.
This faux fur blanket is especially elegant and perfect for Christmas!
8. Slippers
These slippers from Amazon look very similar to UGGs, but a lot more affordable. It's no surprise they have over 9000 five star reviews.
9. Jewelry Ring Dish
Another great Christmas gift idea for mom is this ring dish. Every time she uses it she will think of you and smile.
10. Stacked Bracelet Cuff
Stacked bracelet cuffs are very trendy, and another small Christmas gift idea for mom.
11. Inflatable Hot Tub
Okay, so most hot tubs are just out of everyone's budget, which is where the inflatable hot tub comes in. It's much more reasonable than a standard hot tub.
If you give this to her for Christmas, you are officially her new favorite! No question about it.
12. Pajama Pants
These pajama pants are super smooth and made with fabric that stays cool. Also, they are leopard print, so you really can't go wrong!
13. Succulent Subscription Box
If your mom loves plants and gardening, this succulent subscription box would be another gift available on Amazon.
Or you can check out all these other great gardening gift ideas here.
14. Planner
The last idea for Christmas gifts is a planner for 2022. As moms we are always needing to keep track of dates and appointments.
Gifts for mom FAQ
What do moms like?
Personalized gifts that have our kids' names or birth dates, planners (because life, am I right), beauty products, plants, jewelry, and also things to help us relax.
What should I get my mom for Christmas when she doesn't want anything?
The best idea would be a gift card to her favorite store (Target is usually a big favorite for many). Or a nice family photo that is framed, because this is a sentimental gift and she will cherish it more than any store bought gift ever could.
More Christmas gift ideas: