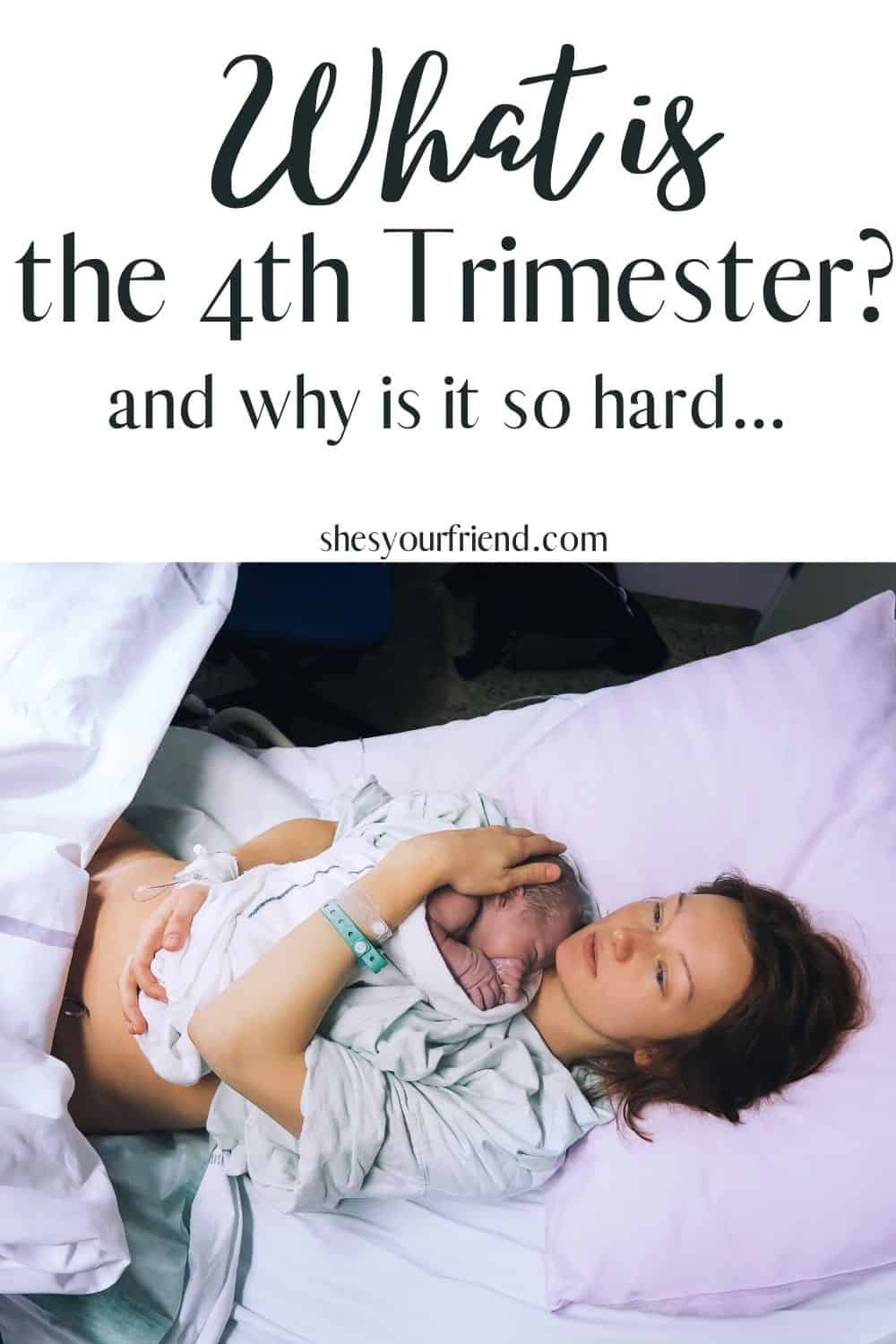 The fourth trimester is your postpartum phase. Once you come home from the hospital with your newborn baby, a lot of moms like to call this their fourth trimester.
Why is the fourth trimester so hard?
With every trimester of pregnancy, your body was changing. It's no different with the fourth trimester.
Your hormones are still wacky and trying to go back to baseline before your pregnancy.
You are recovering from giving birth or possibly a c-section. (Read here for c section recovery tips.)
It's hard for these reasons but also because you have a new little baby that requires a lot of attention.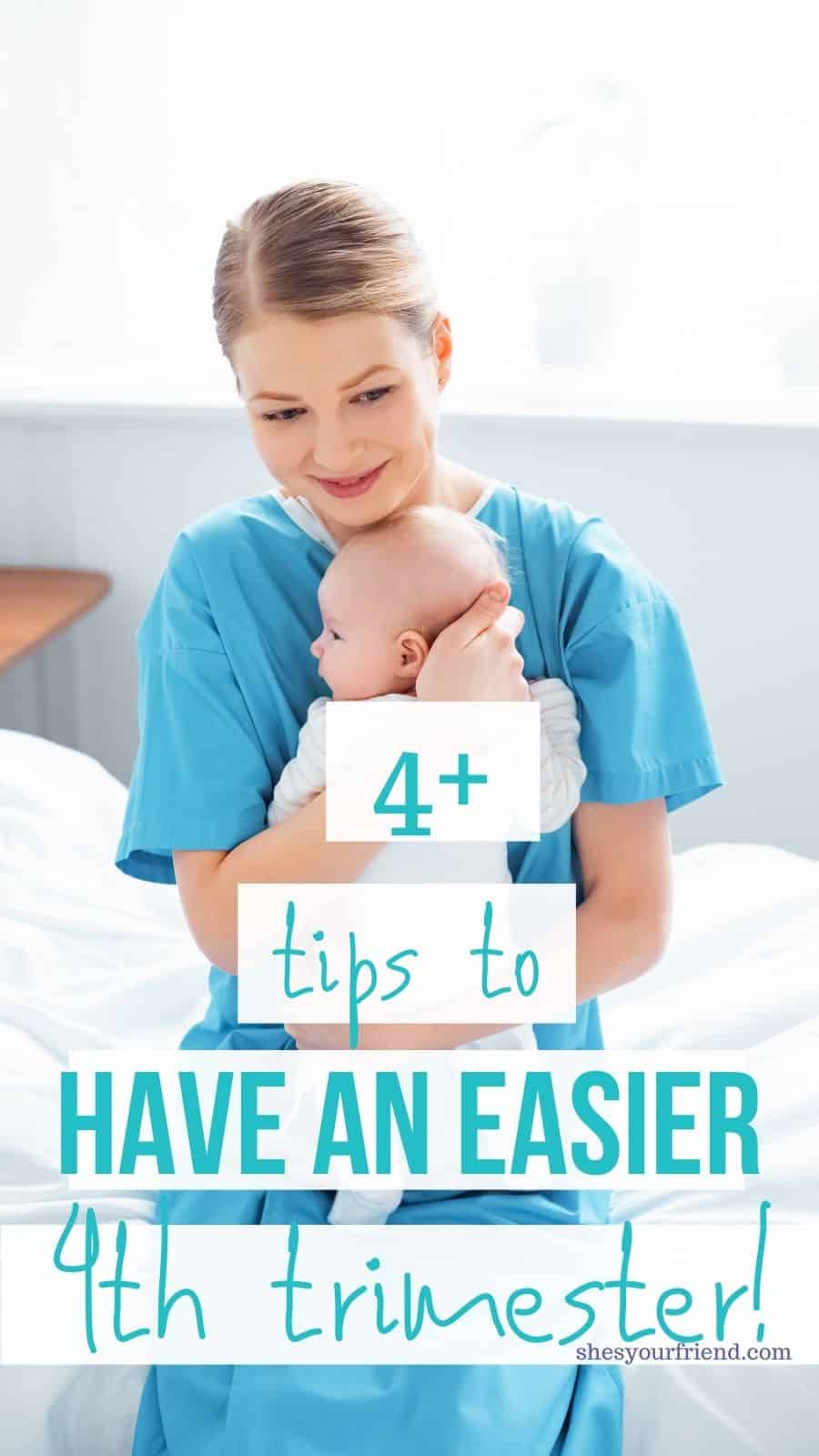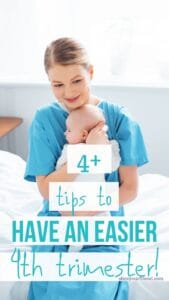 How to make the 4th trimester go smoother?
There are a lot of things you can do to make this trimester go smoother, firstly to ask for help.
Whether its from your spouse, your mom, your sister, or your bestie!
Another must is to stock up on all your postpartum essentials before you deliver. This way you don't need to leave the house as much in the beginning.
Lastly, remember to make time for yourself. This is where asking for help comes into play.
Go get your hair done or nails. Or take a long nap. Maybe a date night with your hubby!
Self-care shouldn't go out the door when you become a mom. In fact, it's probably more important than ever before. (Here are a few self care ideas for moms).