Have you just have a c-section? Or, have you been told you will need one? If so, you might want to know how to make recovery go smoother.
If you follow these tips from a 2 time c-section mama, hopefully you will be back to your normal self in no time!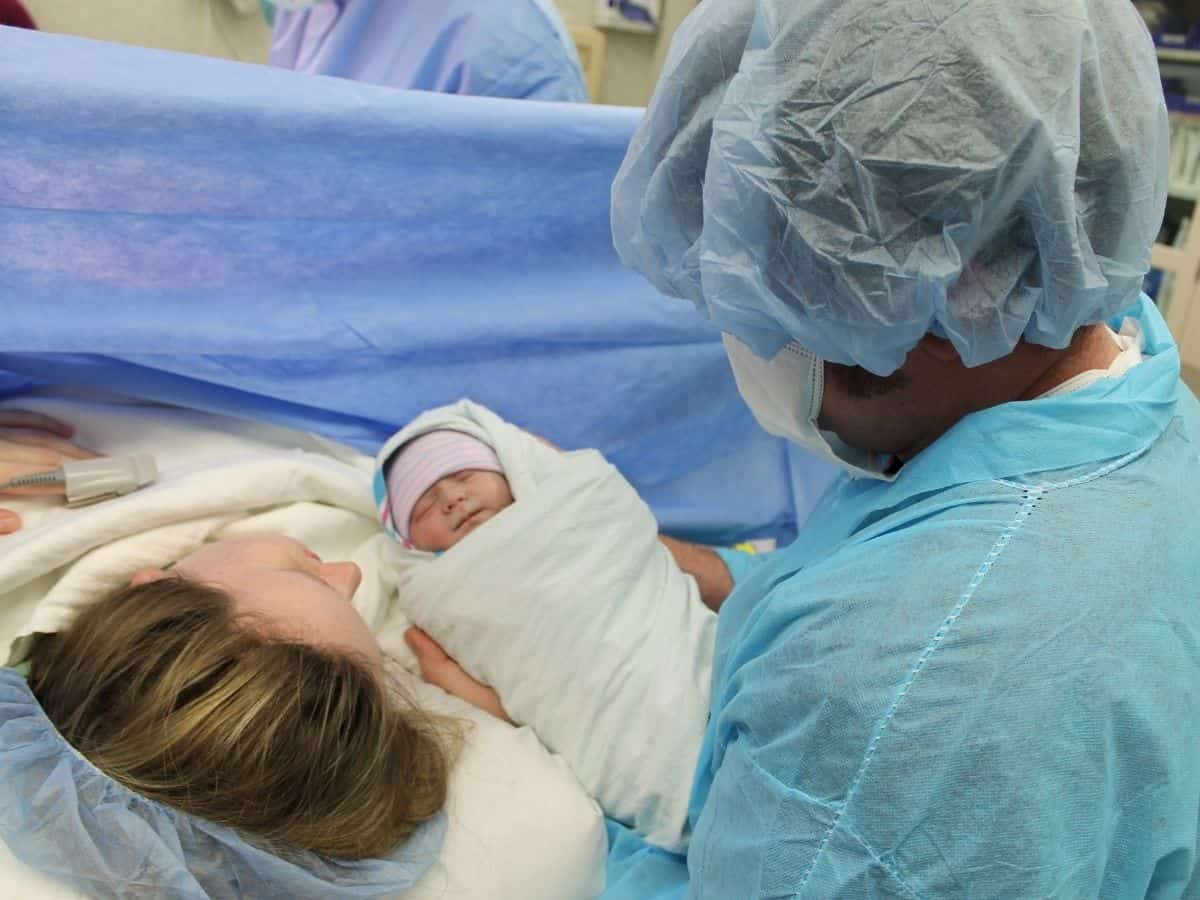 Jump to:
Make a C-section recovery go smoother
Start walking as soon as possible.
Take your pain medicine.
Take the stool softener.
Wear your belly binder.
Take things slow.
Keep incision dry.
1. Start Walking ASAP!
It's not going to be right away, but definitely, start walking as soon as they let you. This helps alleviate that lower leg swelling.
In the beginning, they give you cuffs to help blood flow, but your legs are probably still going to be swollen. I know mine were swollen, but walking definitely helped the swelling and helps make a c-section recovery go smoother.
2. Take Your Pain Medicine
My first c-section, I tried to be tough and told myself I didn't really need the medicine. In reality, I should have taken it.
The second time around I did, and my mobility and mood were so much better. I know one of your worries might be that you are breast-feeding, but the doctors are prescribing a dose that is safe.
When in doubt, ask your doctor about any concerns you have, because taking your medicine will help make a c-section recovery go smoother. Speaking from experience, I was back to my normal seft a lot quicker when I took all the medicine that was prescribed.
3. Take Stool Softener
After having major surgery, your bowels are going to take a long time to get back to normal. What this means for you is constipation, like you have never experieced before!
Taking stool softener will help make things softer so you don't have to strain to pus. After all, who wants to struggle with constipation while they are recovering from a c-section.
4. Wear your belly binder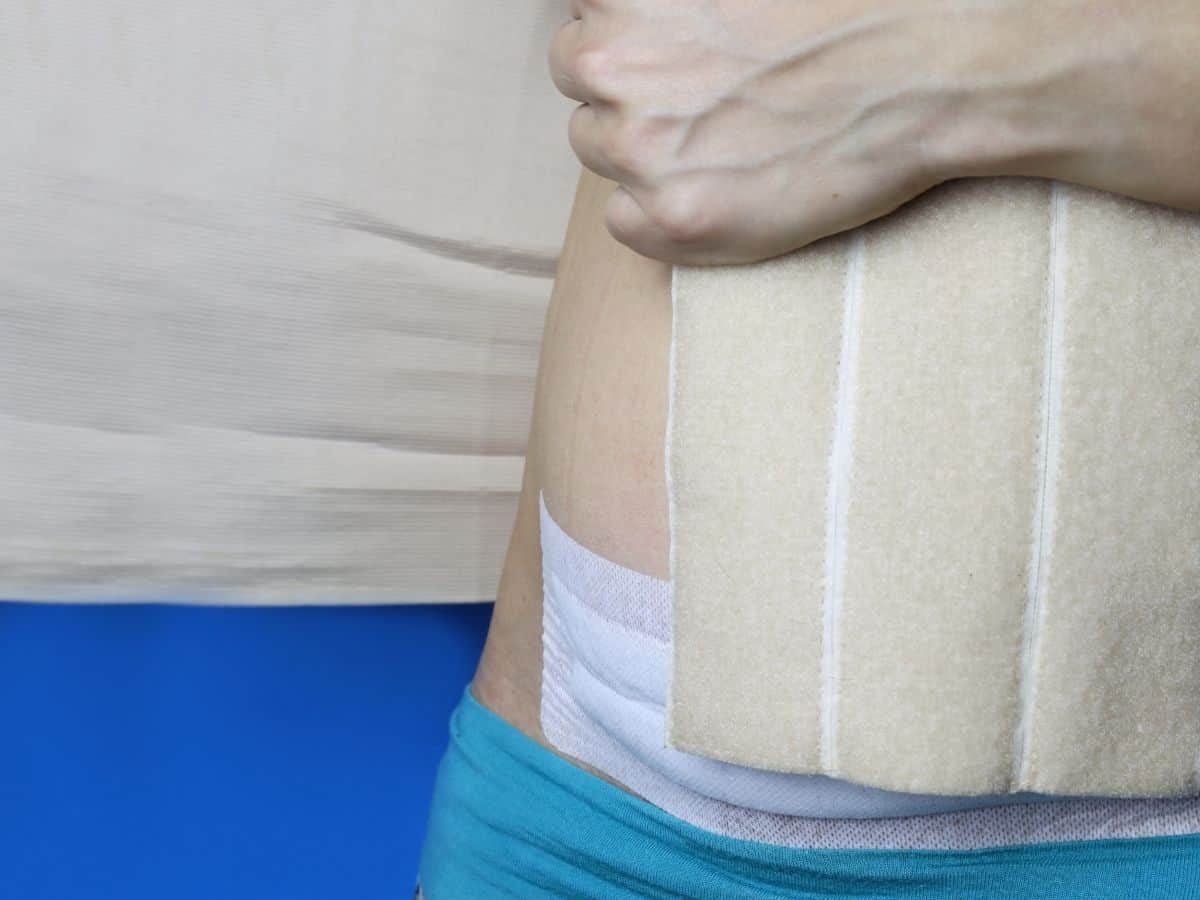 Another way to help make a c-section recovery go smoother is to wear your belling binder that they provided from the hospital, or you can find here on Amazon.
This helps cinch your abdominal muscles back up to the way they were pre-pregnancy.
In the first few weeks after a c-section, coughing/laughing/sneezing/getting out of bed can be excruciating, but wearing the binder helps alleviate some of that pain.
Not only that, it also helps your uterus shrink back down to it's original size. My doctor also pointed out to me that wearing these helps your posture, to keep you from slouching.
5. Take it slow
You don't need to be wonder woman, after all you just had major surgery! In order to make a c-section recovery go smoother, it is important to take it slow.
Try to sleep as much as you can. Easier said than done, but try.
Tackle one thing at a time in the beginning. Pick a day to do laundry, and a day to get caught up on dishes.
It's important to know that it doesn't all need to get done every day. After you have gotten the all clear from your doctor at your 6 week post-partum check up, start trying to do more.
Your energy is going to increase over time. If you seem to be having trouble with energy, and your mood is not what it used to be, speak up.
Talk to your doctor at the post-partum appointments. Postpartum depression is real, and it makes you feel guilty and horrible, but there is hope! I experienced post-partum depression with my daughter, but it was quickly resolved with help from my OBGYN.
6.Keep the Incision dry
Your doctor will give you all the information you need to know about your c section incision, but one of the most important things is to keep the incision area and steristrips dry.
Obviously you still need to take showers, but make sure you gently pat it dry.
This is to help prevent an infection!
Best sleeping position after c-section
If you need a c-section, sleeping can be painful especially getting into and out of bed.
For the first week I slept in a recliner just because it was much easier to get out of and a lot gentler on my incision site.
C Section scar Appearance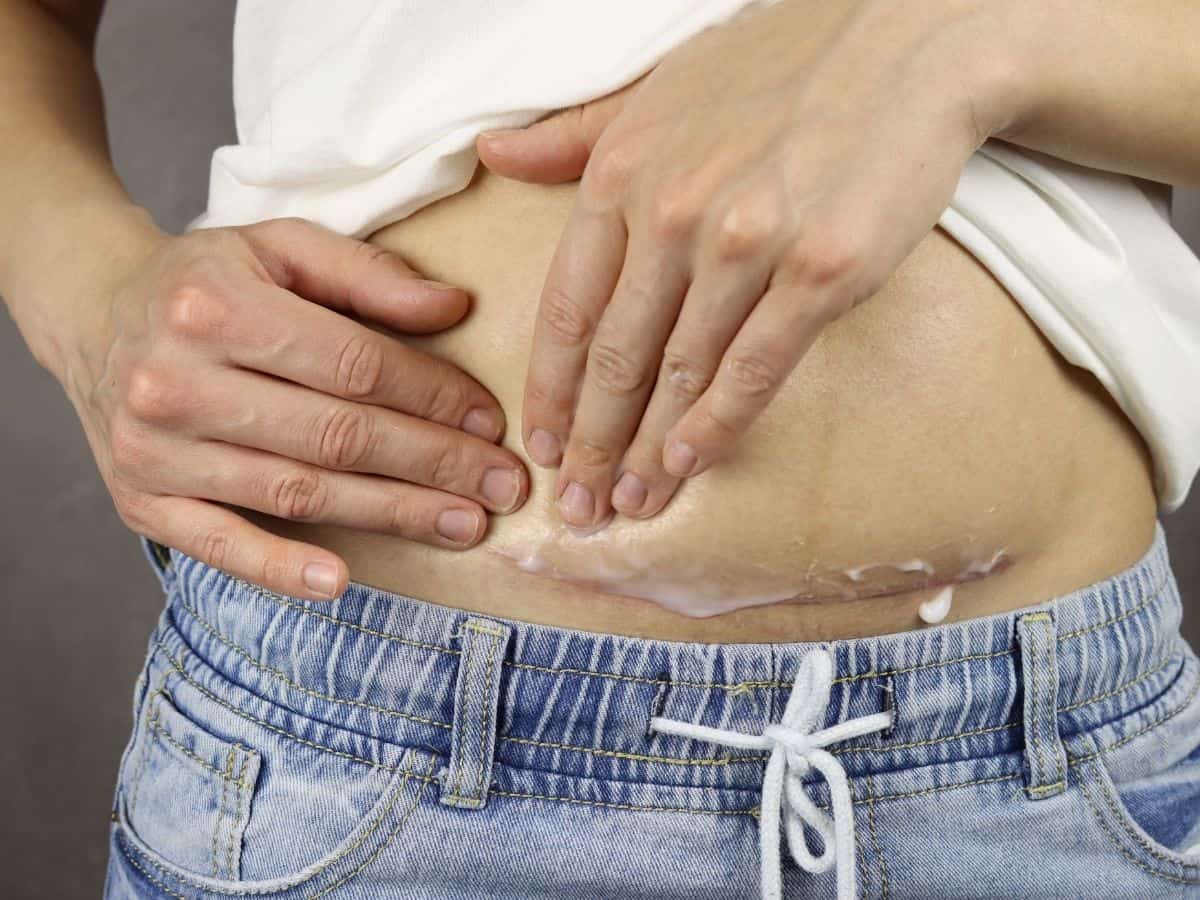 Some moms don't mind the appearance, but if you do there are a few ways to help the scar fade.
Try applying some of this cream after your incision has completely healed and you get the approval from your OBGYN.
Or you can use some of these silicone scar strips.
You might also enjoy reading:
Wishing you a safe and speeedy c-section recovery! If you enjoyed reading, please remember to share.