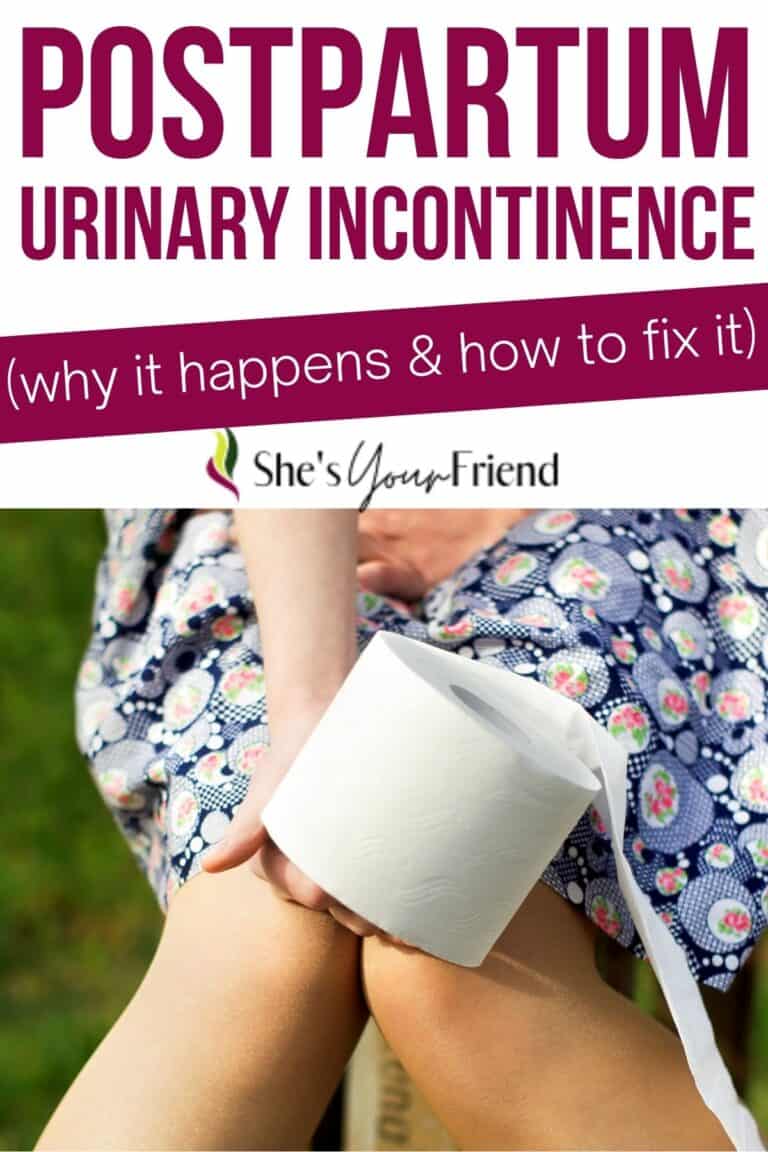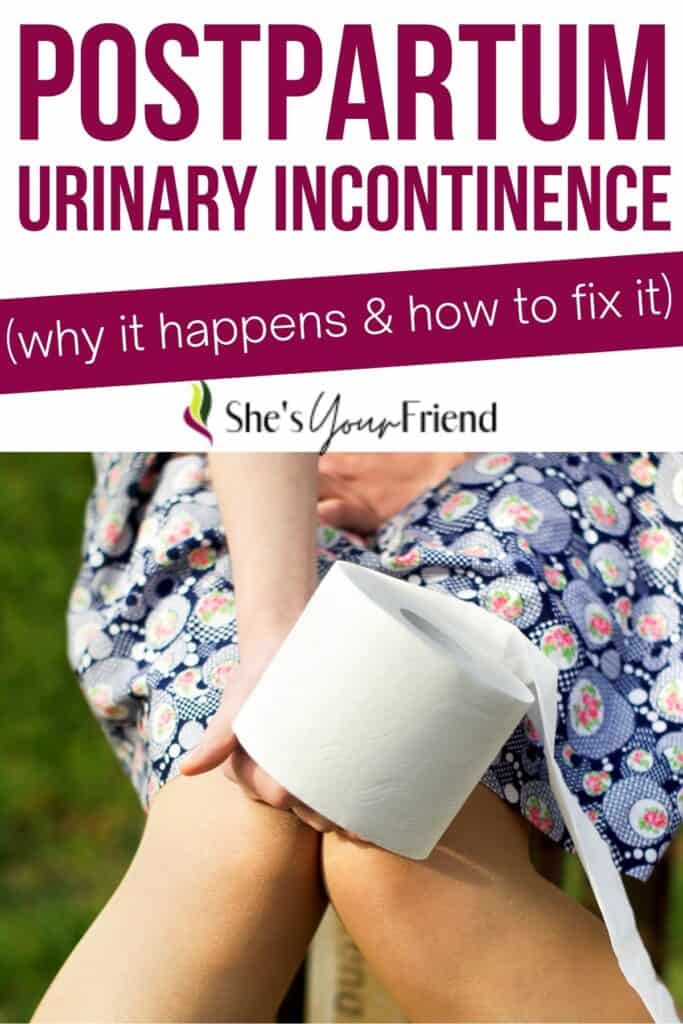 Everything changes when you have a baby, but postpartum urine leakage or incontinence, is definitely not a good change.
In an effort to fully disclose, this article contains affiliate links. If you purchase something, we would receive a commission. For more information, please see our disclosure page.
What causes postpartum urine leakage?
The big question is why. You might have noticed that when you were pregnant, you were peeing more often.
Everything gets stretched out and changed, and it does take time for your body to go back to normal.
The most common causes are:
weak pelvic floor muscles after giving birth
not emptying your bladder fully
Will Postpartum incontinence go away?
This all depends on you. Yes, it can go away if you do the proper exercises to strengthen your pelvic floor muscles.
If you go about life, and don't do anything, this could be a longer lasting problem.
How long does this last after childbirth?
Again, there are a few different variables, the biggest being whether or not you work on your pelvic floor muscles.
Some women experience this a year after having their baby, others longer.
How to make your pelvic floor stronger?
Kegel Exercises
Pelvic Floor Exercises
Don't hold it in.
Most moms who experience urine incontinence don't even realize they are peeing until their pants get wet.
The best thing you can do is strengthen your pelvic floor muscles so that you can hold in your pee, and relax your muscles fully so you can empty your bladder out.
1. Kegel exercises
Kegel exercises are when you practice holding and releasing your muscles down there as if you were going to pee.
Hold for 5 seconds then relax for 5 seconds. Over time, gradually increase the time you are holding those muscles.
Another option is to use a Perifit exerciser, which helps train those muscles for better bladder control. In fact a lot of OBGYNs and Physical therapists swear by it.
2. Pelvic Floor exercises
Another equally important thing to do are pelvic floor exercises. While these muscles are small, they are really important for holding in your bladder.
We really like this pelvic floor workout video by AskDrJo. She is a physical therapist who has lots of really great information.
3. Don't hold your pee in.
As soon as you feel like peeing, go to the bathroom. Before baby, you could probably hold it in for longer periods of time, but this just isn't the case anymore.
Until your pelvic floor muscles get stronger, it's a good idea to go as soon as possible.
Also, holding your pee in will stretch your bladder. This can make it harder to completely empty your bladder later on. So, just don't do it!