Spring is the perfect time to try some fun new activities with your kids. Here's some ideas to try for kids of all ages!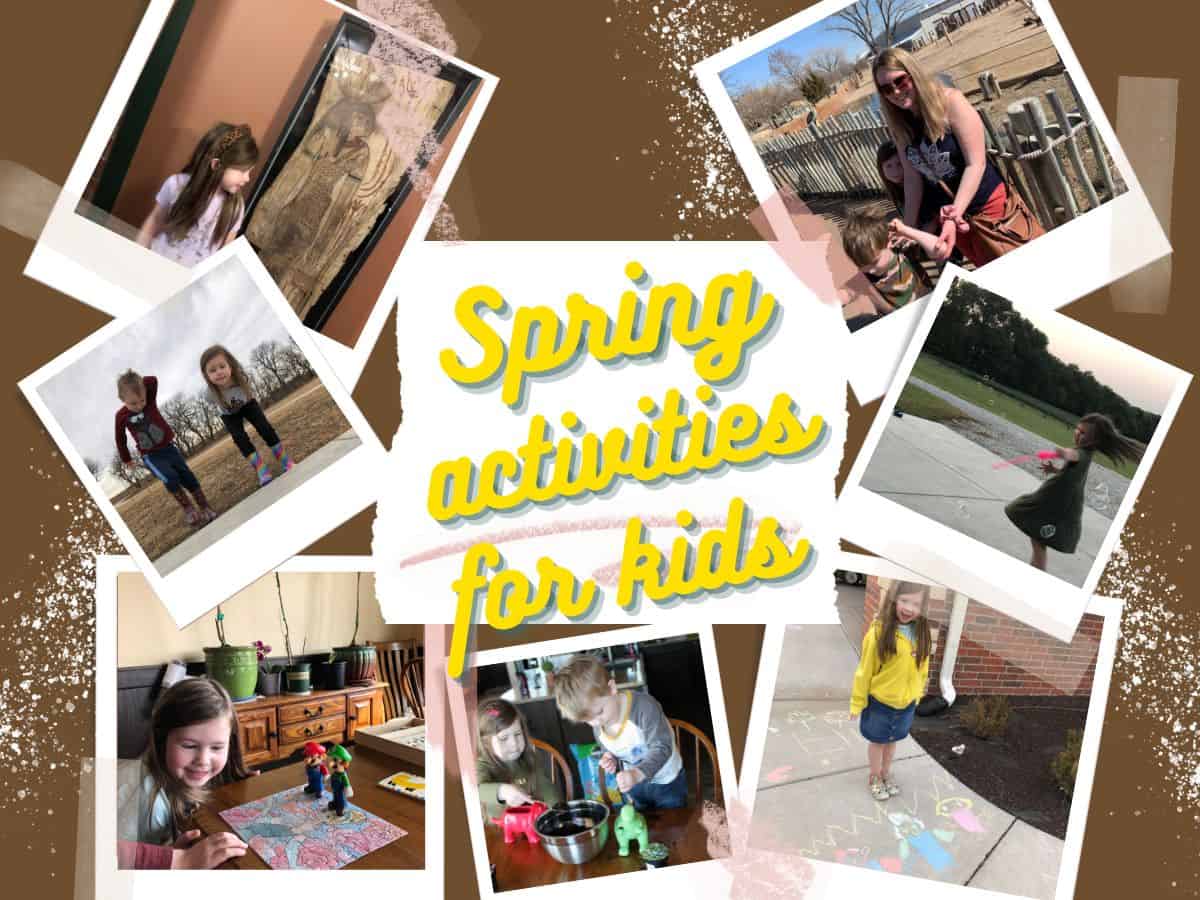 Jump to:
Outdoor activities for kids
1. Going to the zoo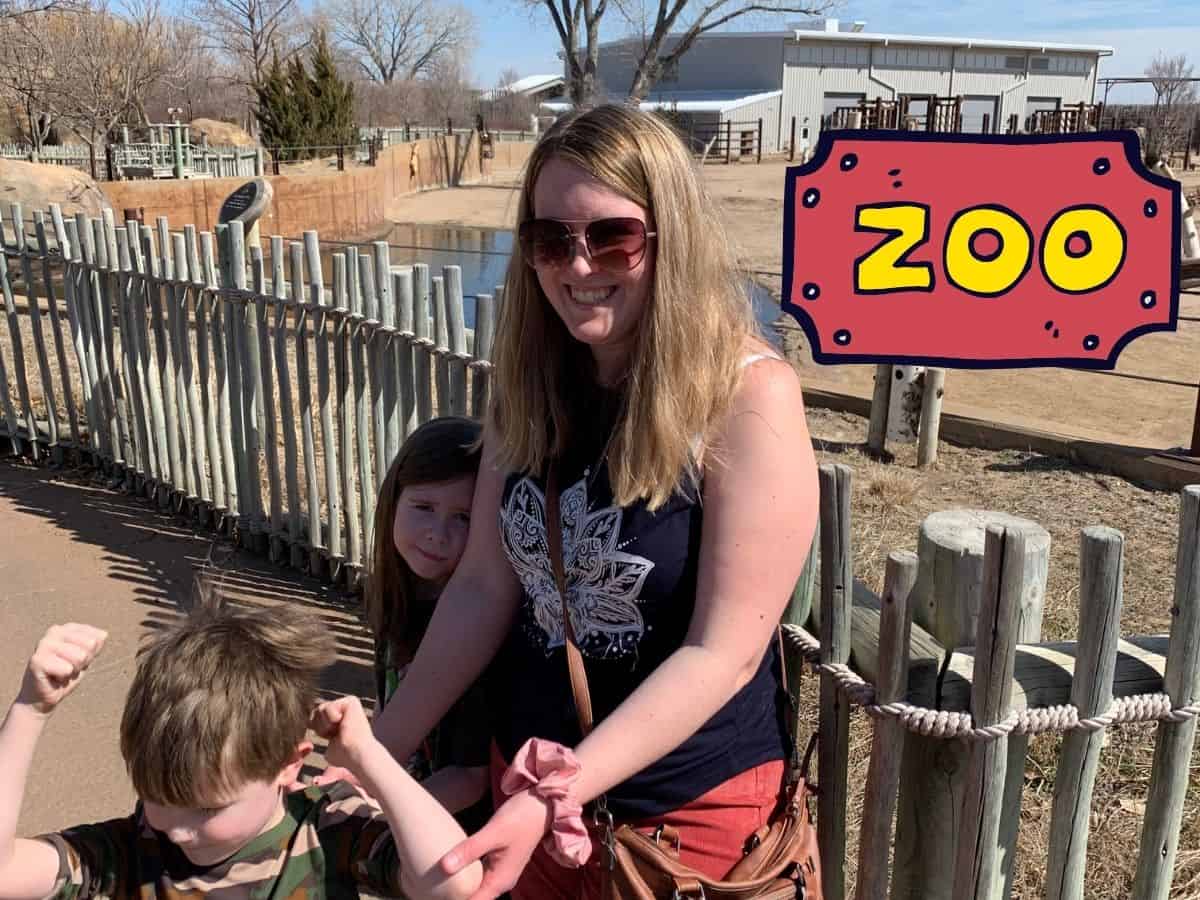 Trips to the zoo are always a fun thing to do with kids, especially in the spring weather.
Pack a backpack cooler with snacks and drinks to make a whole day of it!
2.Gardening
Another go-to activities in springtime is gardening. Grab some seeds, flower bulbs, or plants and start a garden with your kids.
3. Going to the park
Head to your local playground, or maybe visit a new park that the kids can play at.
4. Baseball game
Take your kids to see a few home runs at a baseball game. Spring is much better than summer because the weather is a lot nicer for young kids.
5. Chalk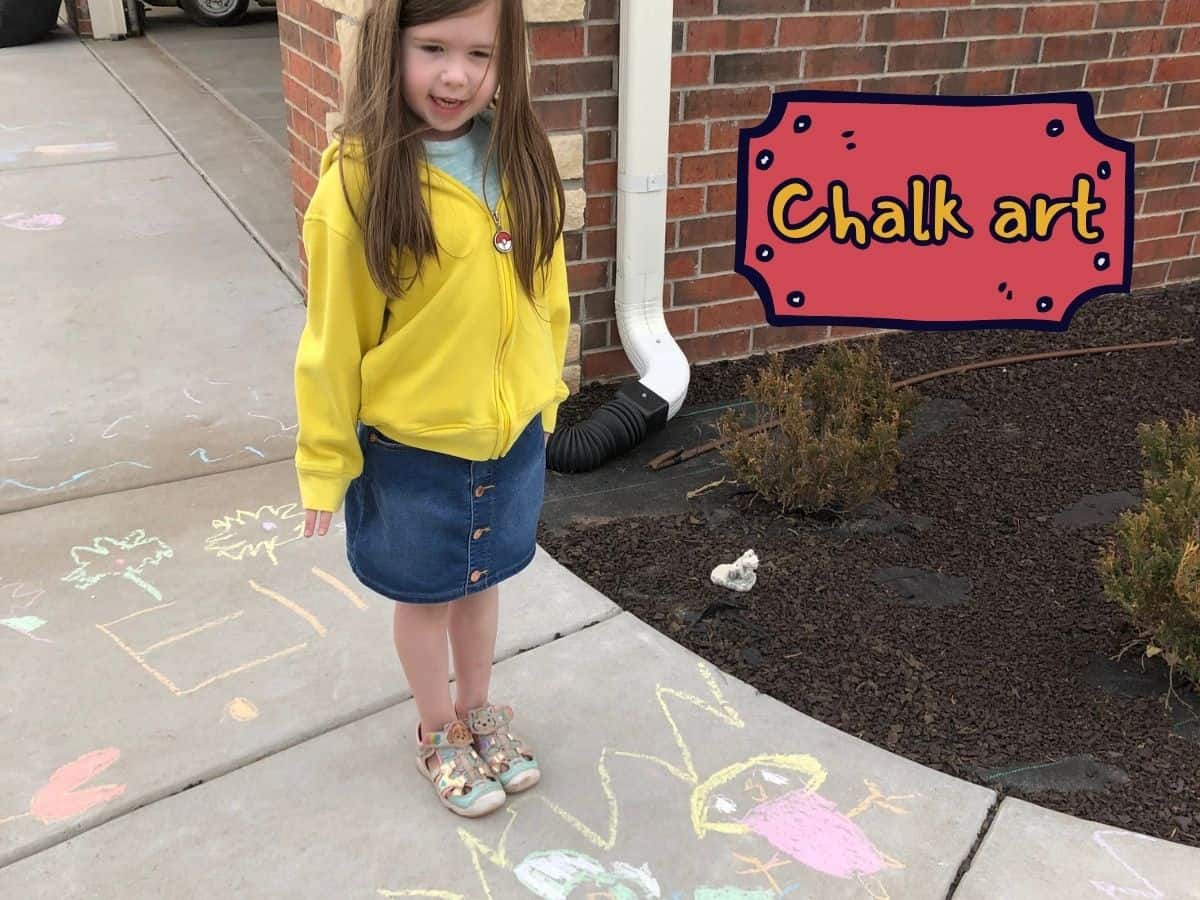 Let your little ones become chalk artists and fill up the sidewalks with masterpieces.
6. Bubbles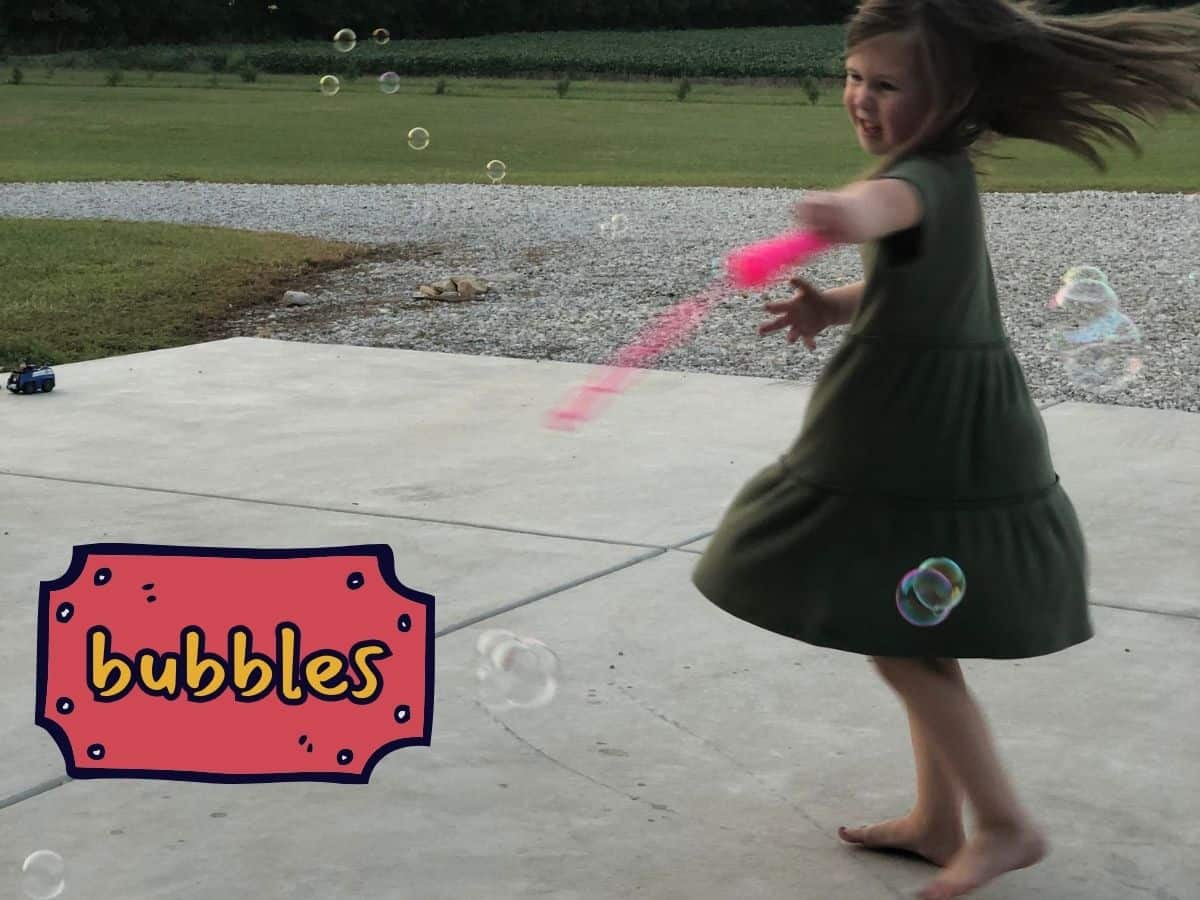 Another simple and affordable activity is playing with bubbles.
7. Soccer
Grab your favorite soccer ball and practice kicking back and forth. Or if you have time, enroll your child in a soccer team with other kids their ages.
8. Going for a walk or hiking
Plan to go walking on some nature trails or dirt roads if you live in the country. This is great for kids who just want a change of scenery!
Just don't forget the sunscreen, drinks, and snacks.
9. Playing in the rain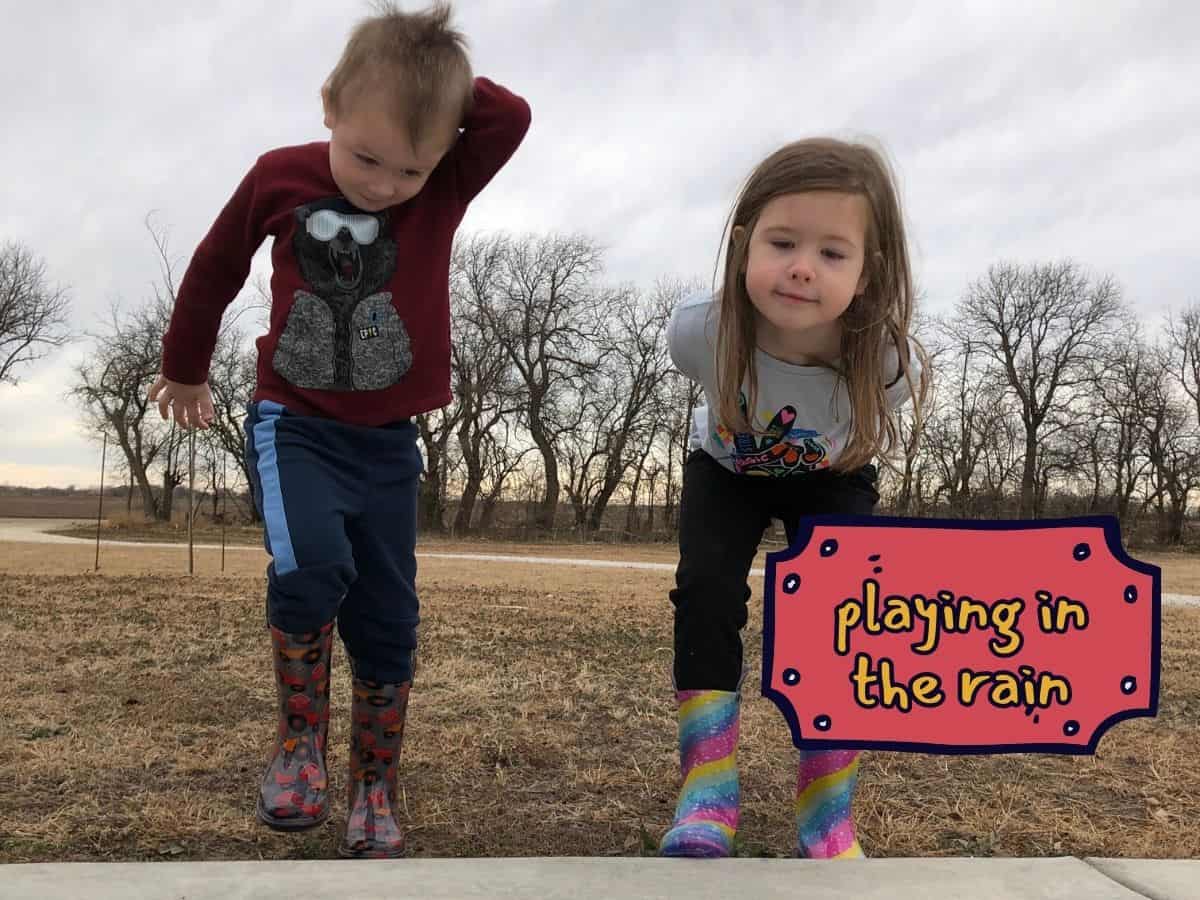 Every kid's dream is to play in the rain. Grab some rain boots and a rain jacket and watch as your kids have some of the best times!
10. Visit an outdoor garden
Another place my kids and I like going to is Botanical Gardens. It has beautiful flowers, kids playgrounds, and even a carousel!
11. Fishing
Fishing is another fun activity to do with your kids, especially since it's not too hot or too cold out.
12. Mini Golf
Mini golf is fun for the whole family and a great way to get outside. See who can get the first whole in one!
Indoor activities
Because spring is filled with a lot of rainy days, here's some fun indoor activities that are exciting and filled with adventure.
13. Painting
Painting is another fun activity you can do inside with your kids. We like to use watercolor just because it's the easiest to clean up.
14. Museums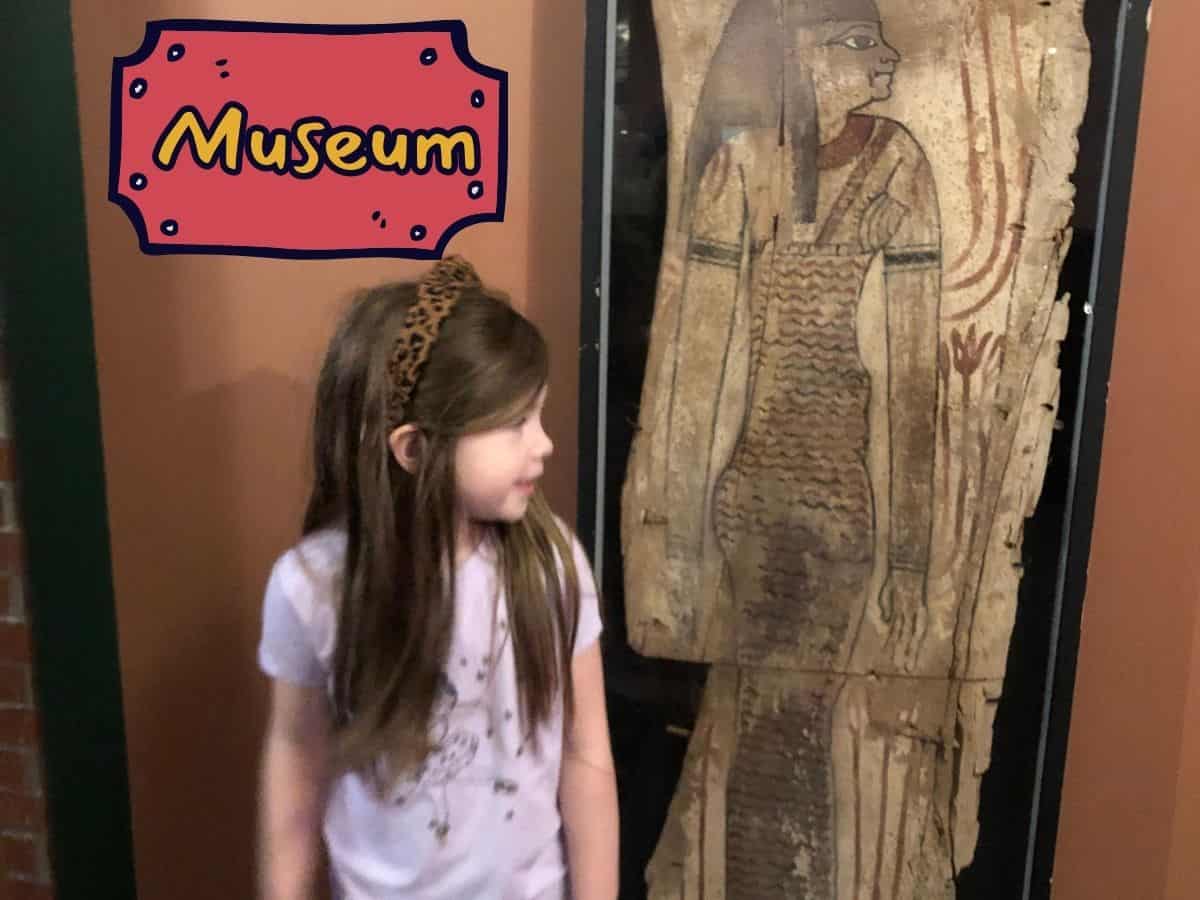 Museums are a fun place to take your kids. We like our local Science Museum called the Exploration Place.
A couple other favorites include:
Museum of World Treasures
Cosmosphere
15. Making a pillow fort
How many times have your kids begged you to make a pillow fort with them? During those rainy days of spring, we like to make pillow forts and read stories in them.
16. Bowling
Find a local bowling alley and take the kids. Make sure to add bumpers to the lane for really little kids.
For toddlers, a lot of bowling alleys will have a ball assist that helps let younger kids enjoy the fun too!
17. Crafts
Crafts are another activity we do a lot during the rainy days. It's one of our favorite indoor activities for kids.
Here's a few suggestions:
construction paper crafts
popsicle stick crafts
DIY bracelets
18. Going to the movies
We don't go to the movie theatre very much, but when we do, its extra special. Find a movie you have all been wanting to see as a family, like the new Mario movie that comes out April 7th.
19. At home spa day
Kids love to be pampered, so grab some fun nail polish and create your own little spa at home.
20. Baking cookies
Who doesn't love some freshly baked cookies?! This peanut butter cookie recipe is our go to!
Or these M&M cookies, so delicious and easy to make with little helpers.
21. Library Story time
Some people just have a knack for reading children's books. Most libraries have a story time posted on their site, but you can also call and ask too!
22. Puzzles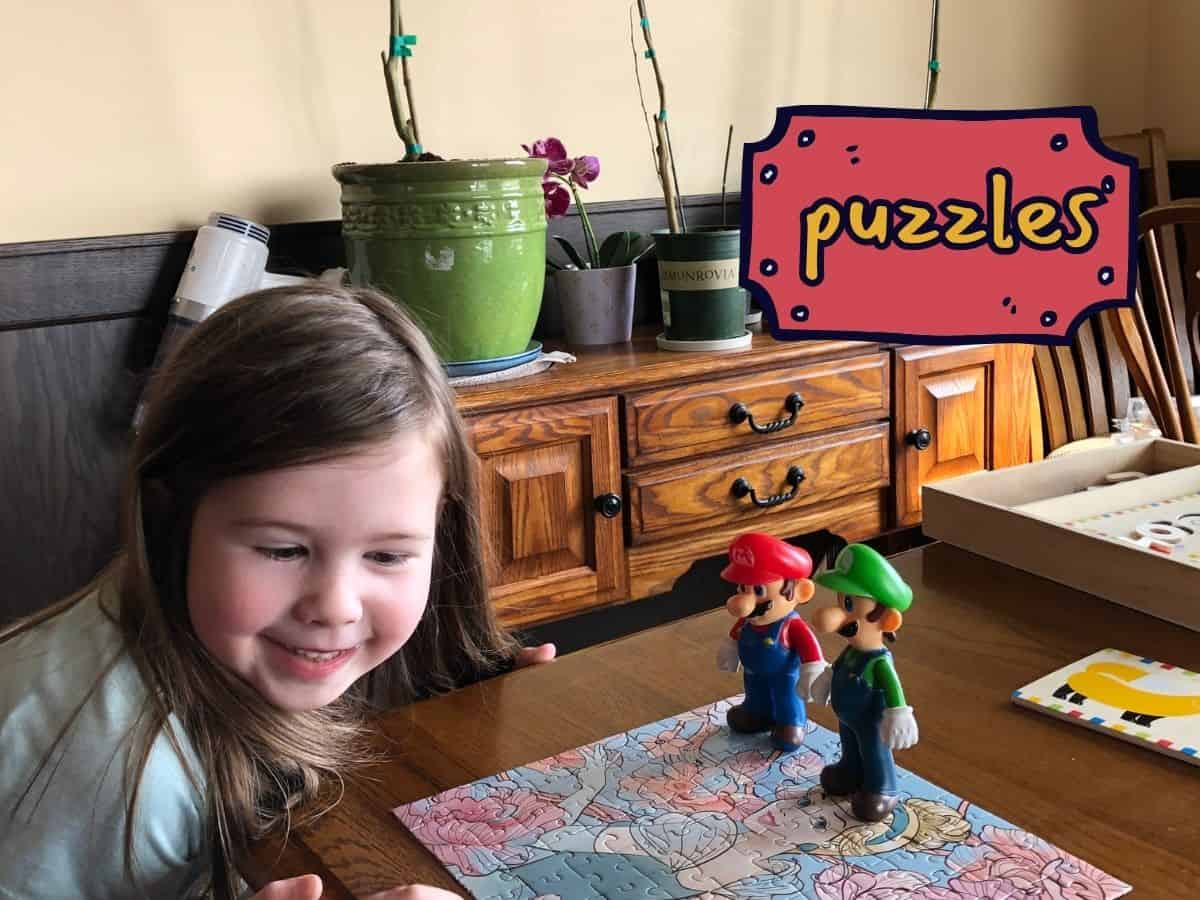 Putting together puzzles is another great activity when the weather isn't cooperating.
Spring Activities FAQ
What activities are best to do during spring?
We like to plan lots of fun activities outside because the weather is so nice including trips to the park, playing with bubbles, and visiting the zoo.
How do you celebrate spring with kids?
For spring, we like to celebrate by reading spring themed books, gardening, and enjoying the outside.
How do I keep my kids busy on spring break?
Try to plan a fun activity outside every day, even if it's just going for a walk outside.

It's also a great time to try some new activities you don't get to do as often like seeing a movie in a theatre or making a pillow fort.
You might also enjoy reading: