Here's the best podcasts for moms to help inspire, motivate, and help you feel seen in the crazy chaos that is motherhood.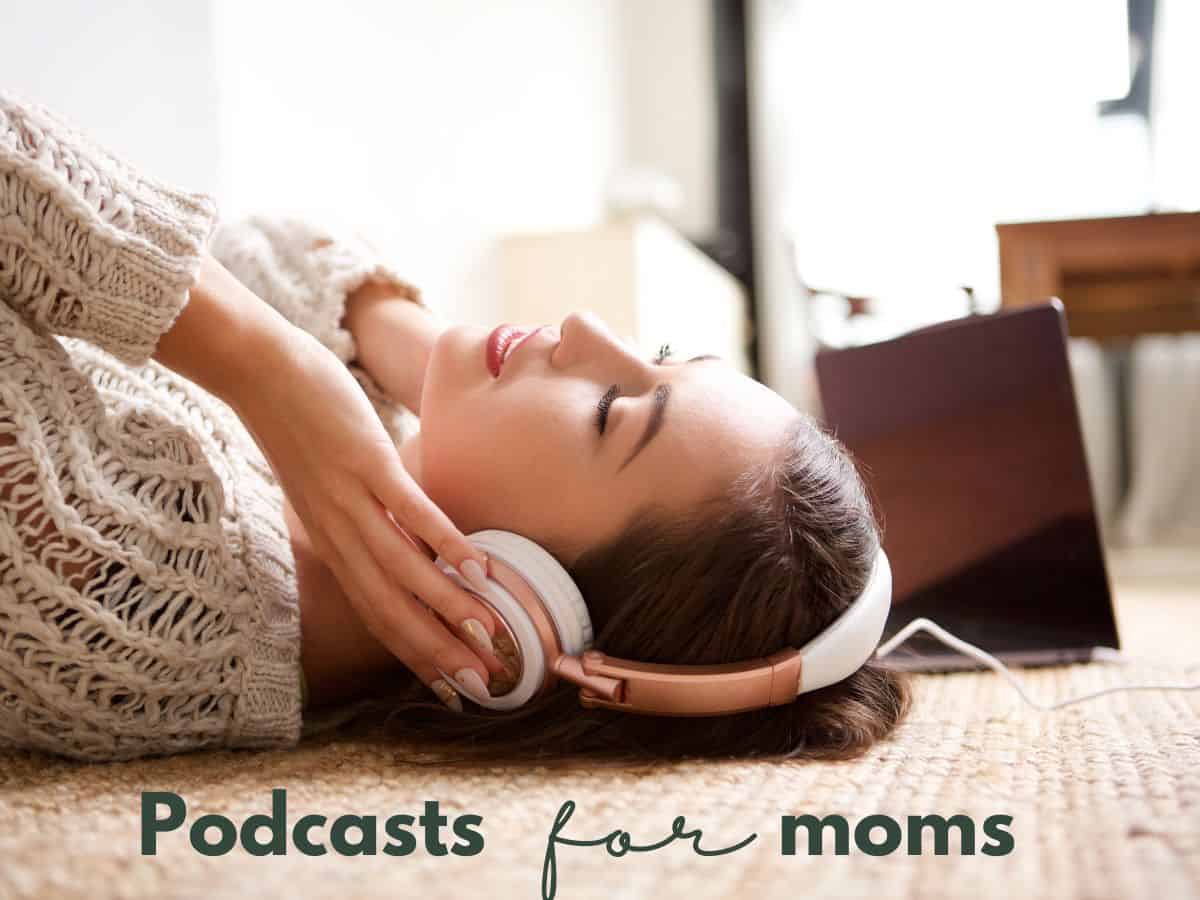 Jump to:
Podcasts for Mothers
1.The Mother Like a Boss Podcast
Kendra Hennessey is so relatable in this podcast. She shares all things motherhood as the name suggests, but she also goes into the nitty gritty of mom burnout, self care, and tips for the homemaker who's exhausted.
2.The Unfiltered Motherhood Podcast
Jaime McLaughlin also shares the raw moments of motherhood in this podcast while also inspiring us all to better ourselves.
3.The Motherly Podcast
Motherly is an amazing mom site, and their podcast is equally amazing! They share honest conversations with everyday moms as well as celebrity moms. It's a welcome change to the Hollywood glam we all think they have.
4.Motherhood Meets Medicine Podcast
Lynzy Coughlin is a physician assistant who shares about motherhood, from pregnancy to postpartum, life with baby, and even toddler tips. Listening to her is like listening to a close friend who's also in the medical field.
Devotional Podcasts for Moms
5. Uplifted Sisterhood
Dr. Kristin Eastman shares everyday devotional stories in a way that makes if fun and entertaining to listen to. She also has lots of other mom hacks and tips for making motherhood a little less overwhelming.
6. Kingdom Daughters
Hosted by Angela Pitnikoff, this podcast tackles life as a Christian woman, finding your identity, and so much more. Angela packs some great information into her shorter podcasts!
Best Podcasts for Stay at home moms
7. Joy Filled
Jenna Griffith's podcasts are so relatable especially for stay at home moms. You really feel seen, and understood after listening to what she has to say. A must listen to for any mom because she shares lots of other tips and hacks for life too!
Podcasts FAQ
How many podcasts should I listen to?
The limit does not exist. Surrounding yourself with upbeat and inspiring people and podcasts is a great way to help you through a slump in your motherhood journey.
Are there any good parenting podcasts?
Yes! Our favorites are The Mother Like a Boss, The Unfiltered Motherhood, Motherly, and Motherhood meets medicine podcasts. They have such great parenting tips, advice, and inspiration for going about like as a new parent.
Whats your favorite podcast? Leave a comment below!
You might also enjoy reading: