For many women, the journey of motherhood can be rewarding but also come with a sense of loss as their own identity and needs are often pushed aside for the sake of their children.
Jump to:
If you're feeling like you've lost touch with who you are outside of being a mom, you're not alone.
It's never too late to rediscover yourself and find a new sense of purpose and fulfillment beyond motherhood.
What does it look like?
1.Anger- sometimes even anger you can't even explain. When your needs aren't being met, it really takes it's toll.
2. Emotional eating. Another common yet unhealthy coping mechanism that so many of us moms go through. For me though, it's drinking an whole lot of mountain dew.
3. Scrolling aimlessly on our phone. If you are constantly looking for a way to distance yourself from your reality, you are probably feeling lost.
4. Binge-watching tv. I love watching shows as much as the next mama, but when I binge watch an entire season in one setting, its usually because mom life has been extra trying lately. Again, it's a way for us to escape our reality.
5. Fatigue. When we feel lost, we find odd hours of the day to have alone time. This means we might be burning the midnight oil staying up late just to have some me time. Of course, then we don't get enough sleep.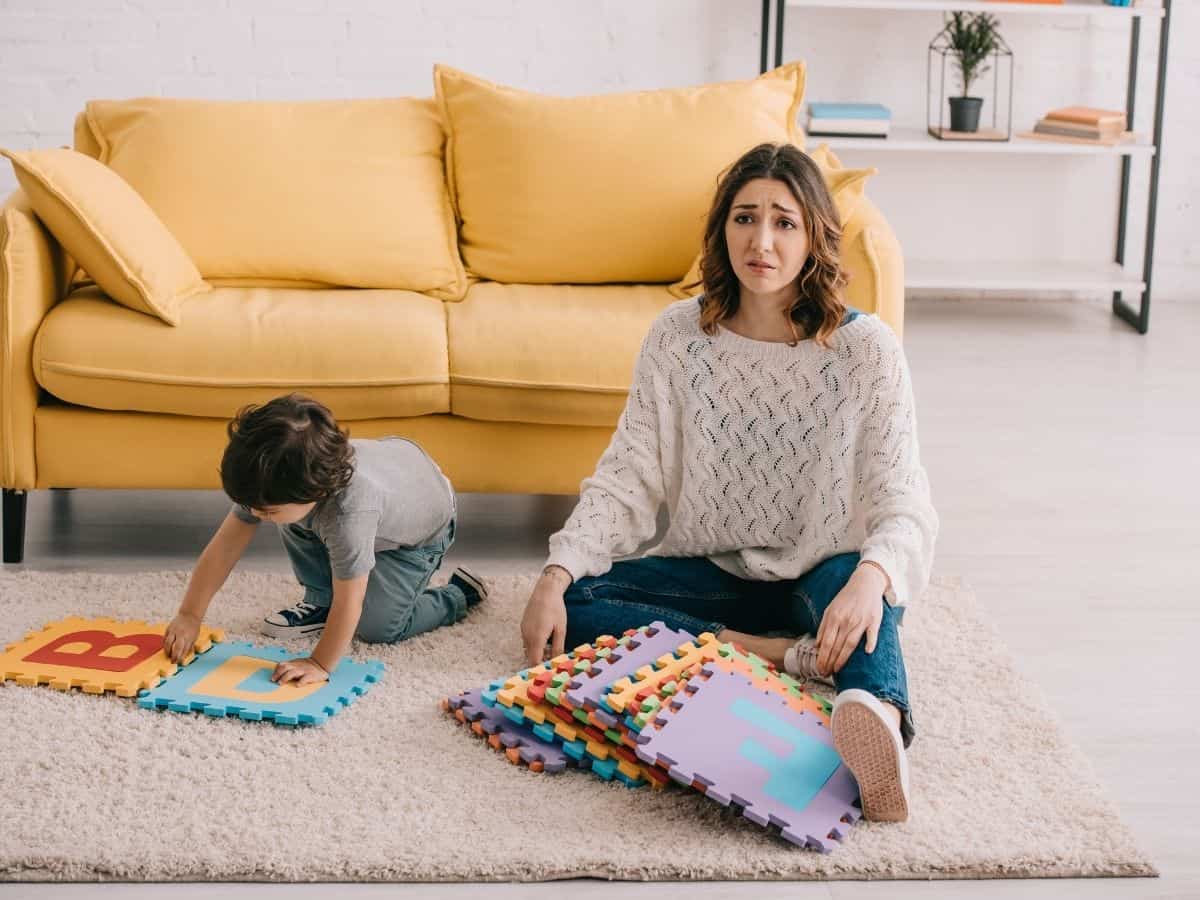 How to find yourself again
If this sounds like you, then you probably want to find yourself again. I know I did.
Here's what helped me find myself again after motherhood.
Pursue a hobby or passion that you haven't had much time for since having kids.
Going to bed at a reasonable time, and then getting up earlier than my kids.
Making time to exercise.
Self-care is non-negotiable. Here's a bunch of self care ideas you might like.
Get a babysitter or Grandma to watch the kids so you can do a date night.
Go back to work or work from home.
Talk to someone. Open up with your spouse or friend about what is frustrating you. Bottling things up just makes you a volcano ready to erupt.
Remember mama, you matter too! Hugs!!
You might also enjoy reading: