Do you have a dinosaur theme coming up in your classroom or homeschool? If so, you will love these free printable dinosaur worksheets for preschoolers and kindergarteners.
Jump to:
Dinosaur Printable Worksheets for Preschool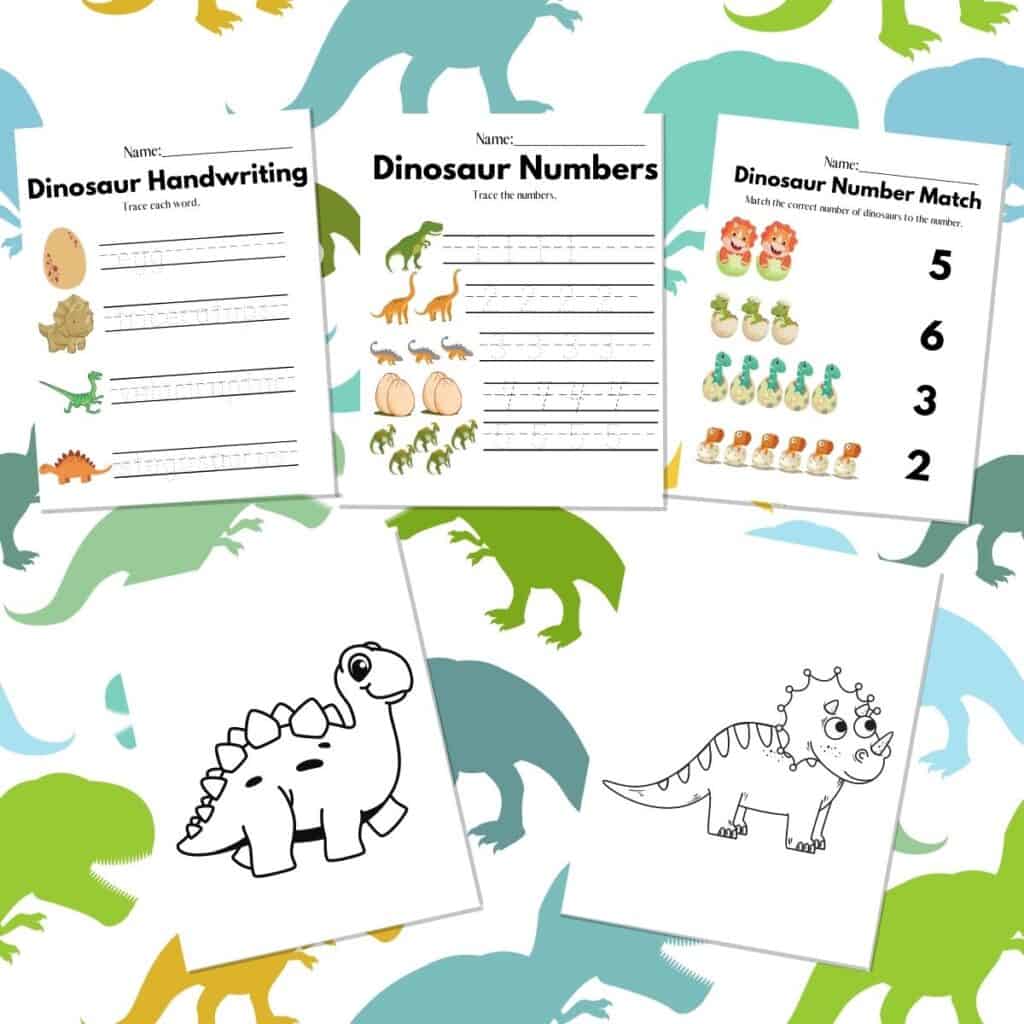 Download your free Preschool Dinosaur Worksheets
From handwriting, to number practice, and even some dinosaur coloring pages, these worksheets are great for preschoolers!
Dinosaur Printable Worksheets for Kindergarten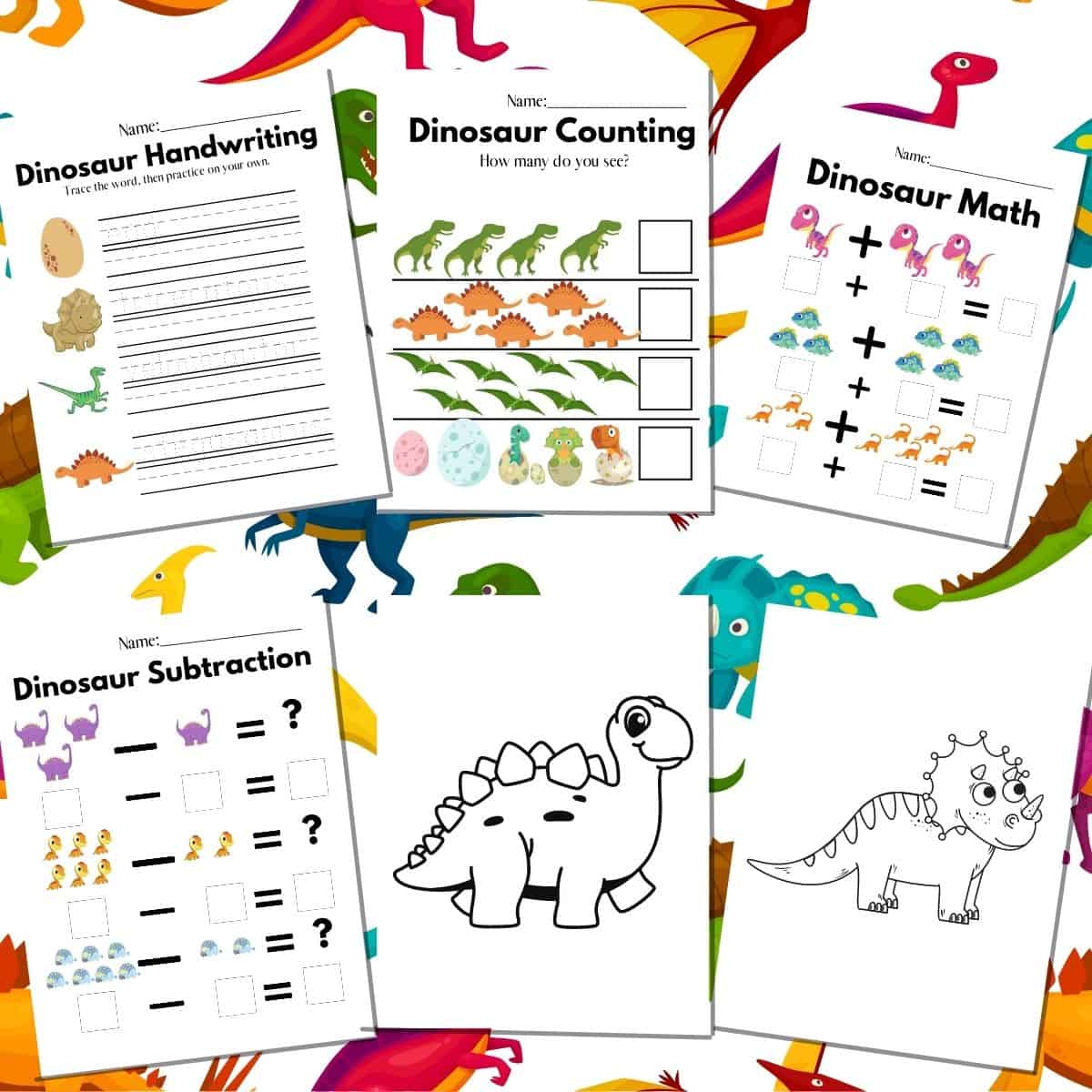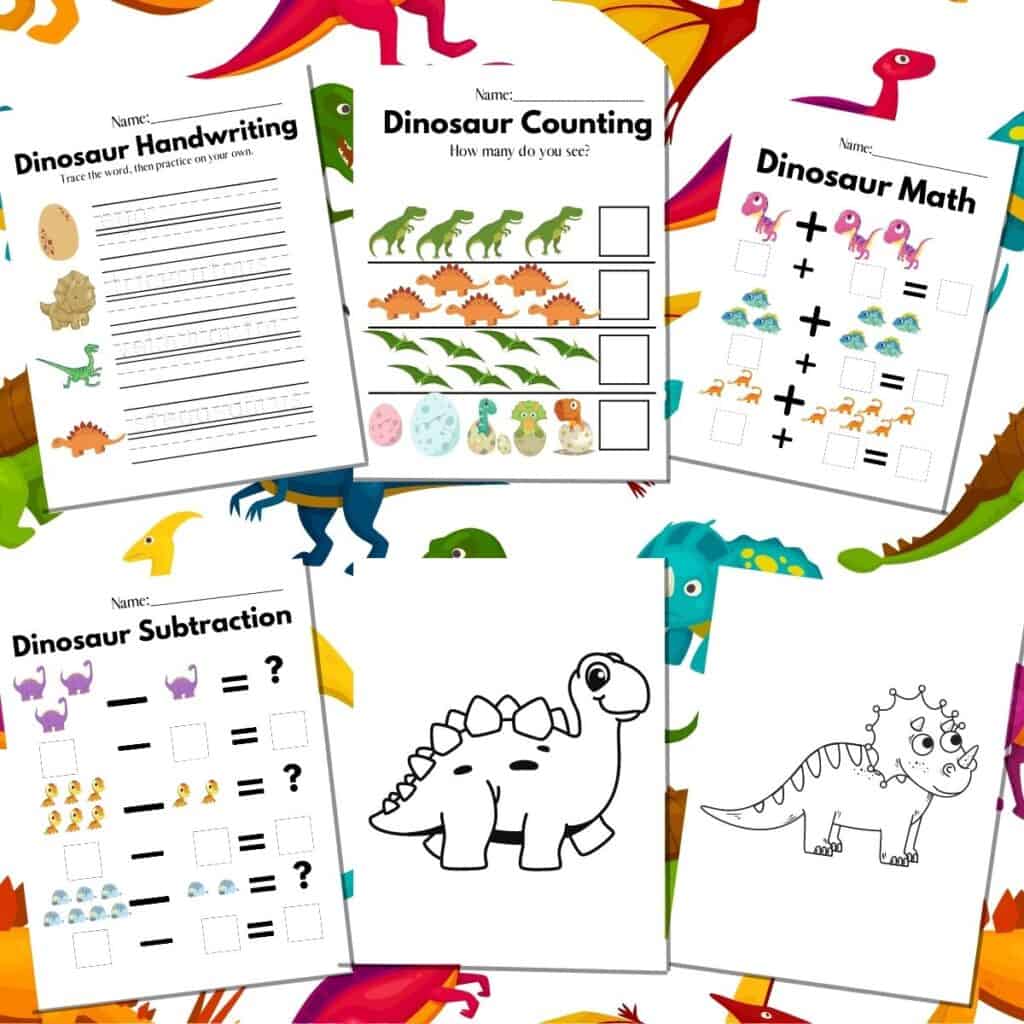 Download your free Kindergarten Dinosaur Worksheets
A little more advanced, these kindergarten worksheets include addition and subtraction pages so your dinosaur lovers can practice math as well as handwriting and coloring.
How to teach lessons
With my kids, we do homeschool themes on a weekly basis. So I use books, worksheets, and other educational toys to help really get them excited.
For this dinosaur lesson it helps to have some small dinosaurs as visual aids. We use these from Amazon.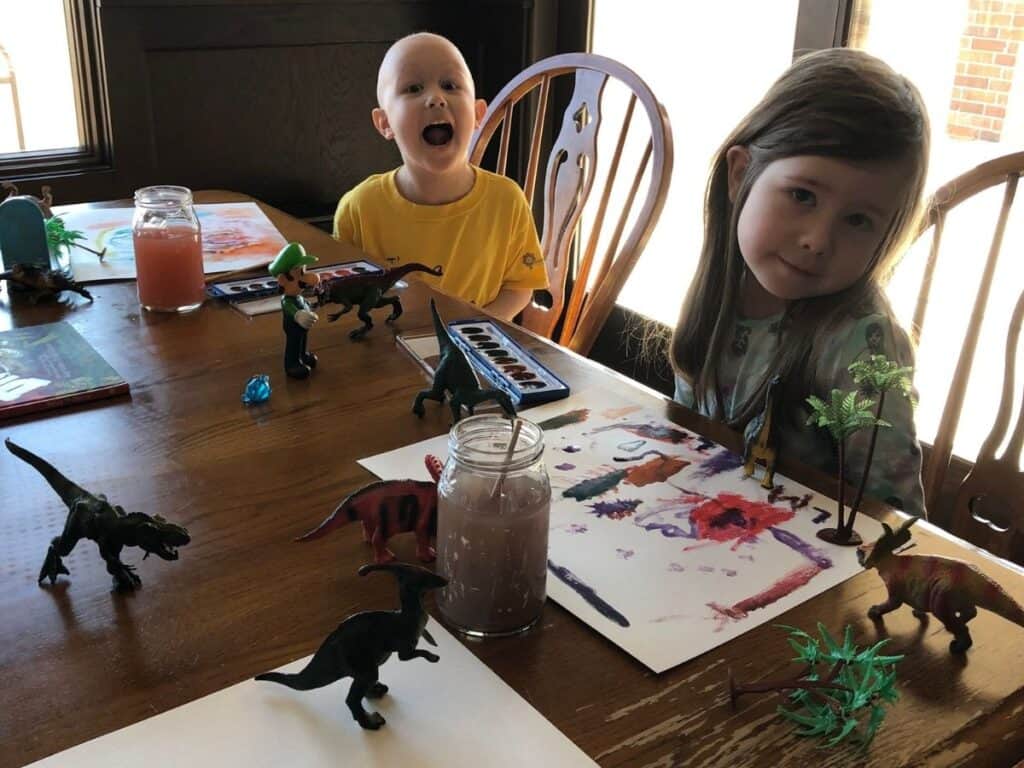 Our Favorite Dinosaur Books for kids
More fun printables