Teach your child about letter sounds and consonant blends with these fun worksheets for preschool and kindergarten.
Jump to:
Consonant Blend Worksheets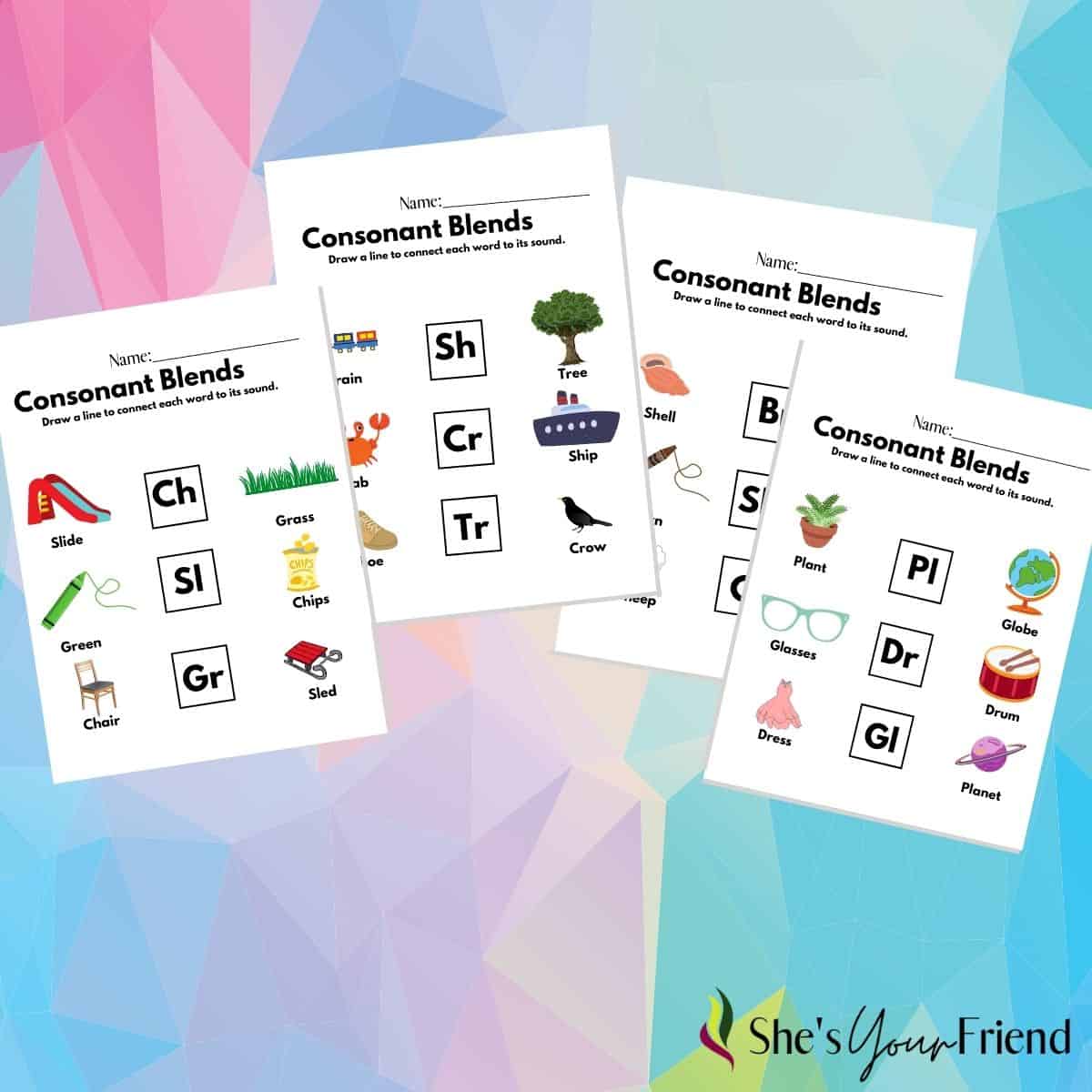 Click here to download your free copy of these consonant blend worksheets.
How do you teach consonant blends to preschoolers?
Pick 2 or 3 consonant blends you want to work on for a day.
Then, start with saying one consonant blend and then have them repeat it back to you.
Next, use that consonant blend in a word, and again have your preschooler repeat it back.
Then, ask them if they can think of any other words that have that sound in them.
What blends are taught in Kindergarten?
Every kindergarten is different, but most teach the beginning consonant blends that start a word like: ch, sl, gr, cr, sh, tr, and lots more.
This is a way teachers are slowly introducing reading, by sounding out the words two letters make together.
More printable worksheets