Spring cleaning is a popular time to deep clean your home and clean the things that don't get much attention.
Here you will find a list of things you should be cleaning room by room, and also a free printable checklist!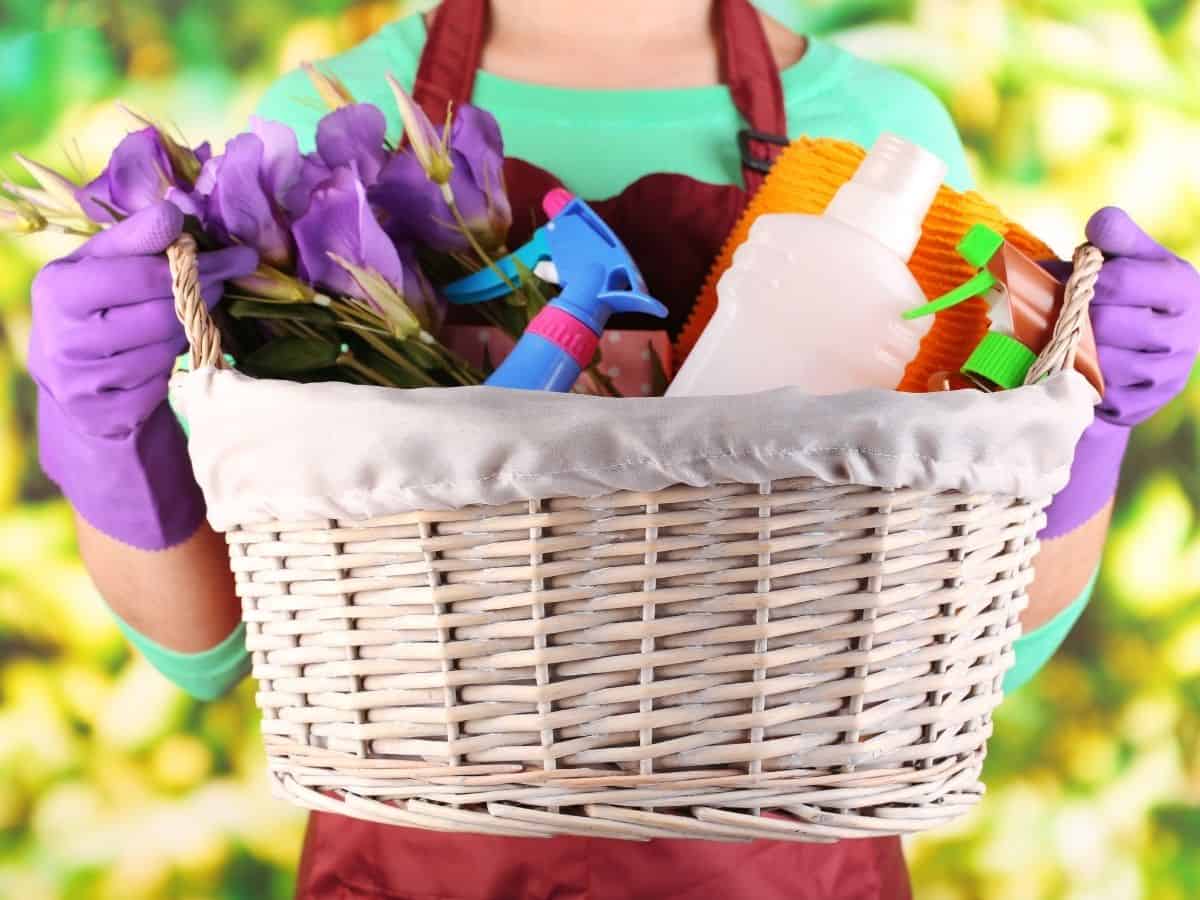 Jump to:
Spring Cleaning: Kitchen
Let's tackle the kitchen first, because it has a long list of things! Here is everything you should be cleaning in your kitchen:
Clean your refrigerator & freezer
Clean oven & stovetop
Clean microwave (inside & out)
Clean garbage disposal with citrus peels
Sweep floor, then hand wash
Clean & organize cabinets
Wipe down trash can (inside & out)
Wash/wipe down small appliances (coffee pot, K-cup, toaster, mixer, toaster, etc.)
Dust & wipe down pantry shelves
Check for expired items in refrigerator/freezer/pantry
Clean your dishwasher
Wipe down light fixtures
Your refrigerator will need the shelves, and drawers wiped down and cleaned. I like to remove them and give them a good soak with some warm soapy water.
Your oven can also be a place of nightmare, so grab some oven cleaner here
and get it cleaned!
Depending on your stove top, you will need some glass stovetop cleaner
, or if you have a coil stove top, you might want to repalce those drip pans
that are unsightly.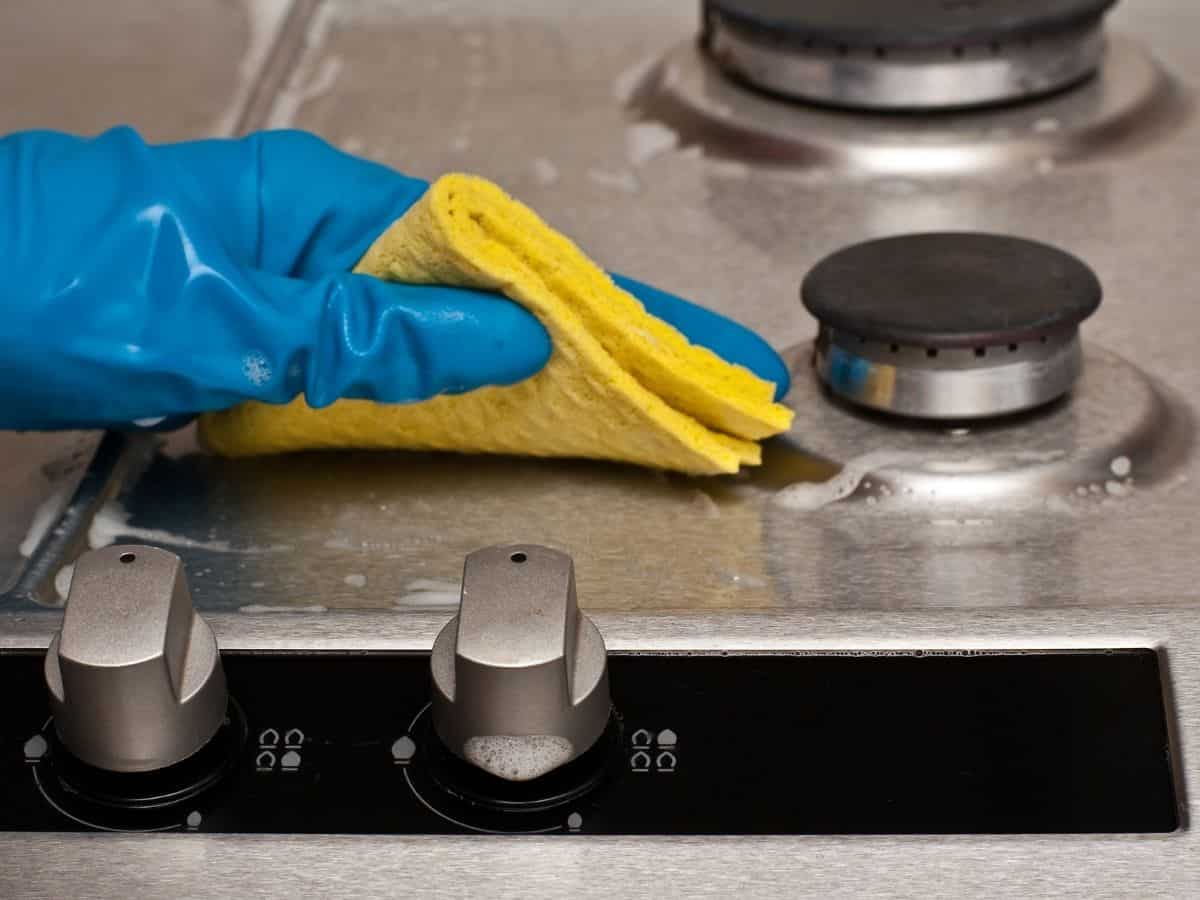 One often overlooked area is your garbage disposal. This could benefit from some citrus peels. Peel an orange or lemon and let them go down your garbage disposal in your sink. The citrus will not only clean, but leave a great scent!
Most of us will sweep on a daily basis, and mop every once in awhile. One thing you can do for sping cleaning is to make a solution of hot water and pinesol.
Then, hand wash with a wash cloth all of your floor. Hand washing gets what the swiffer can't.
Another great idea is to clean out your cabinets and organize them...especially that junk drawer! 🙂 We all have one.
To help keep them clean, you could also opt for some shelf/drawer liners. There are some really great ones out there!
Another easy item you should clean is your trash can. Ineveitably, these get dirty. Wipe it out and help keep it staying fresh!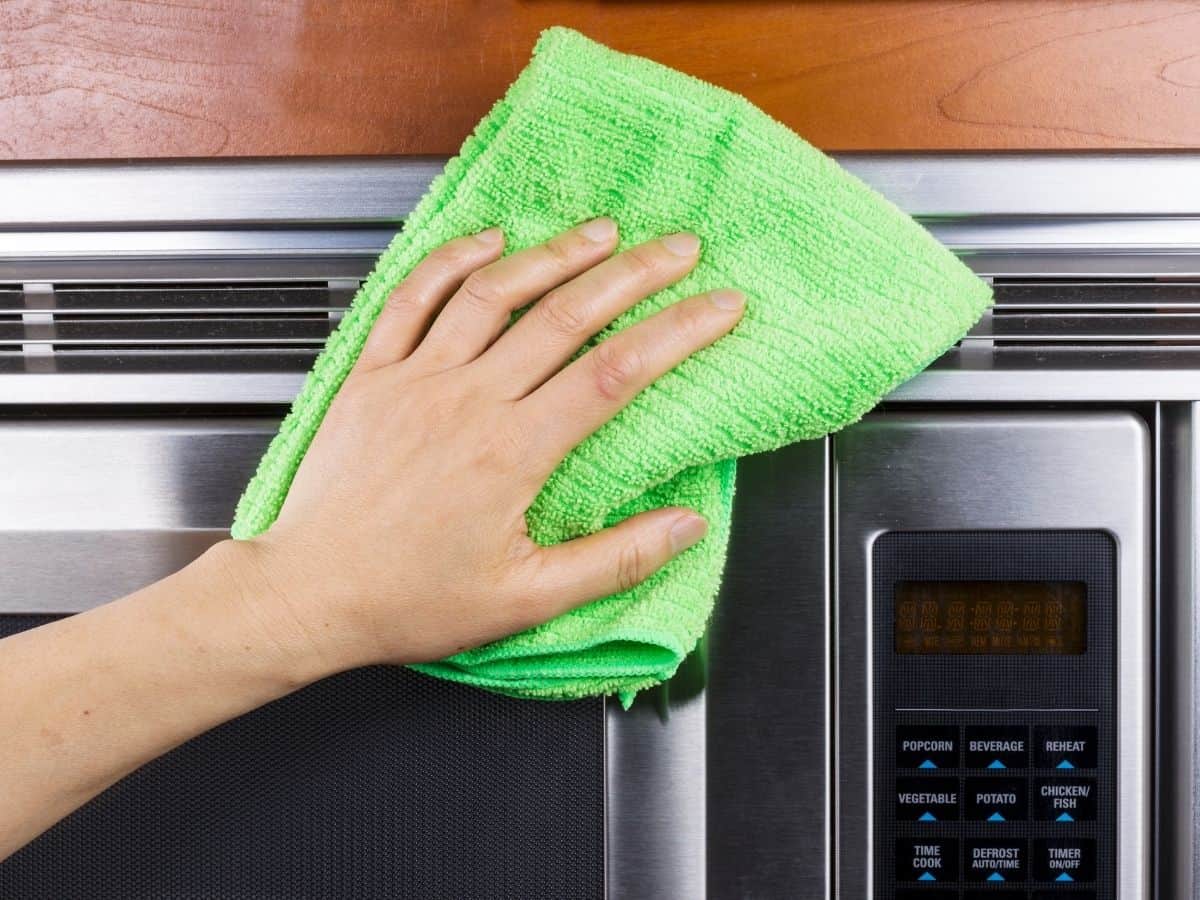 Your microwave is another appliance that is used all the time, so give it some extra love and clean the inside and out thoroughly.
Spring is a great time to clean some of your small appliances that don't get much attention in regards to cleaning. These include your toaster crumb trays, kitchenaid mixer, coffee pot, and also your Keurig machine.
The Frugal Girls has a great article for how to clean your Keurig, so check it out if you own a Keurig.
A few more things to do during your spring cleaning should include washing your dishwasher, checking all the food in your pantry & refrigerator for expired food, and also wiping down light fixtures.
Spring Cleaning: Living Room
The living room is another place in your home that could benefit from some spring cleaning. Here are the must-do's:
Shampoo your carpet, or wipe down hard wood
Clean furniture and wipe down surfaces
Dust the tops of ceiling fans
Dust fireplace mantle, and bring out some spring decor
Dust trim and base boards
Clean windows
Remove wall scuffs and with magic eraser
Spot clean stains in carpet with stain remover
We all vacuum, but how long has it been since your carpet has been shampoo'ed? Along with a good shampoo, you should also spot clean any stains with a stain remover like Resolve.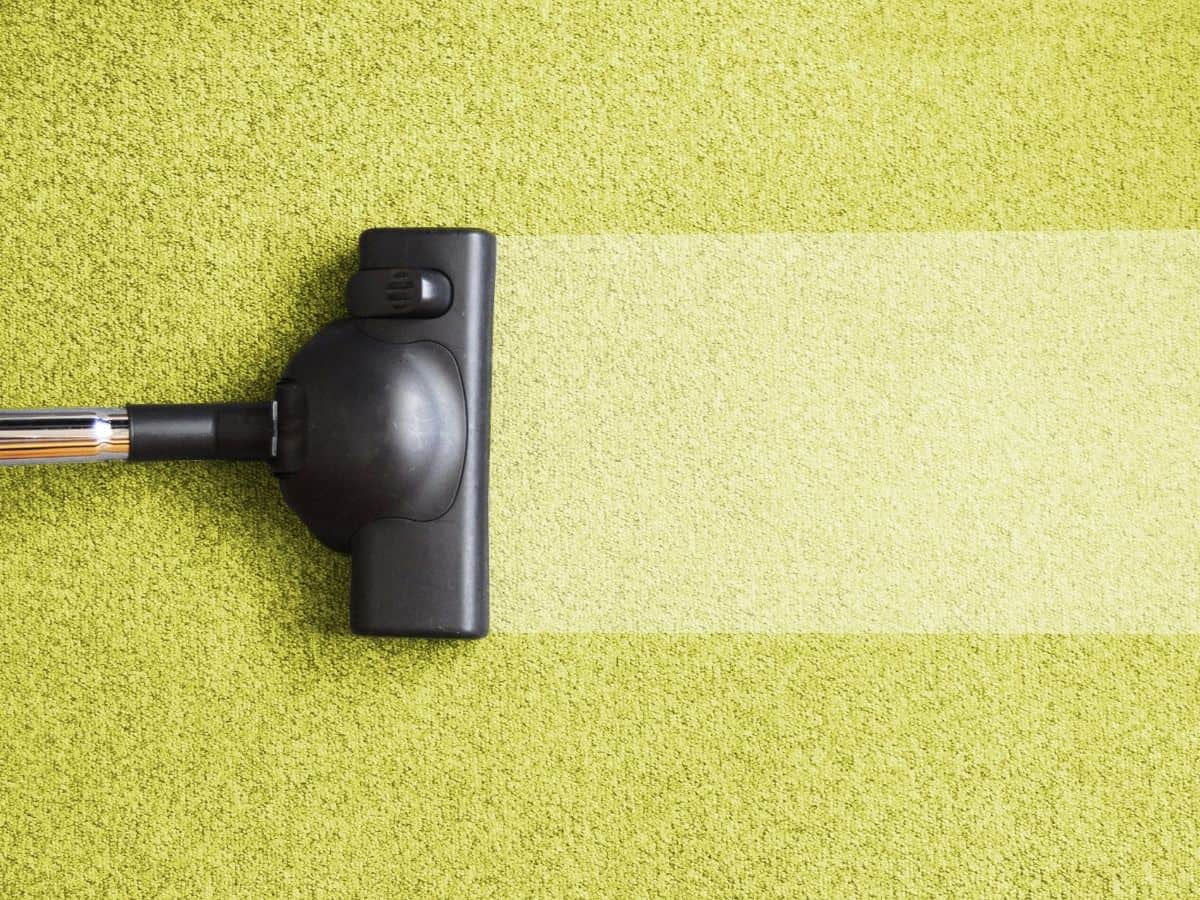 If you have hardwood in your living room, you're not immune either! Sweep your hardwood, and then give it a good hand washing with a cleaner that is safe for your laminate/hardwood.
Ceiling fans are another area that we tend to skip, but the tops of the fan blades can be really dusty! Get your step ladder out or your long extension duster and get those babies clean!!
This is also a good time to clean away any scuffs on your walls with a magic eraser
. They really work wonders, especially when your kid decides to create a "masterpiece" on your wall.
A few other things to do include cleaning the windows, wipe down surfaces of furniture, and dust your fireplace mantle. You can also get festive and bring out some spring decor!
Spring Cleaning: Bathrooms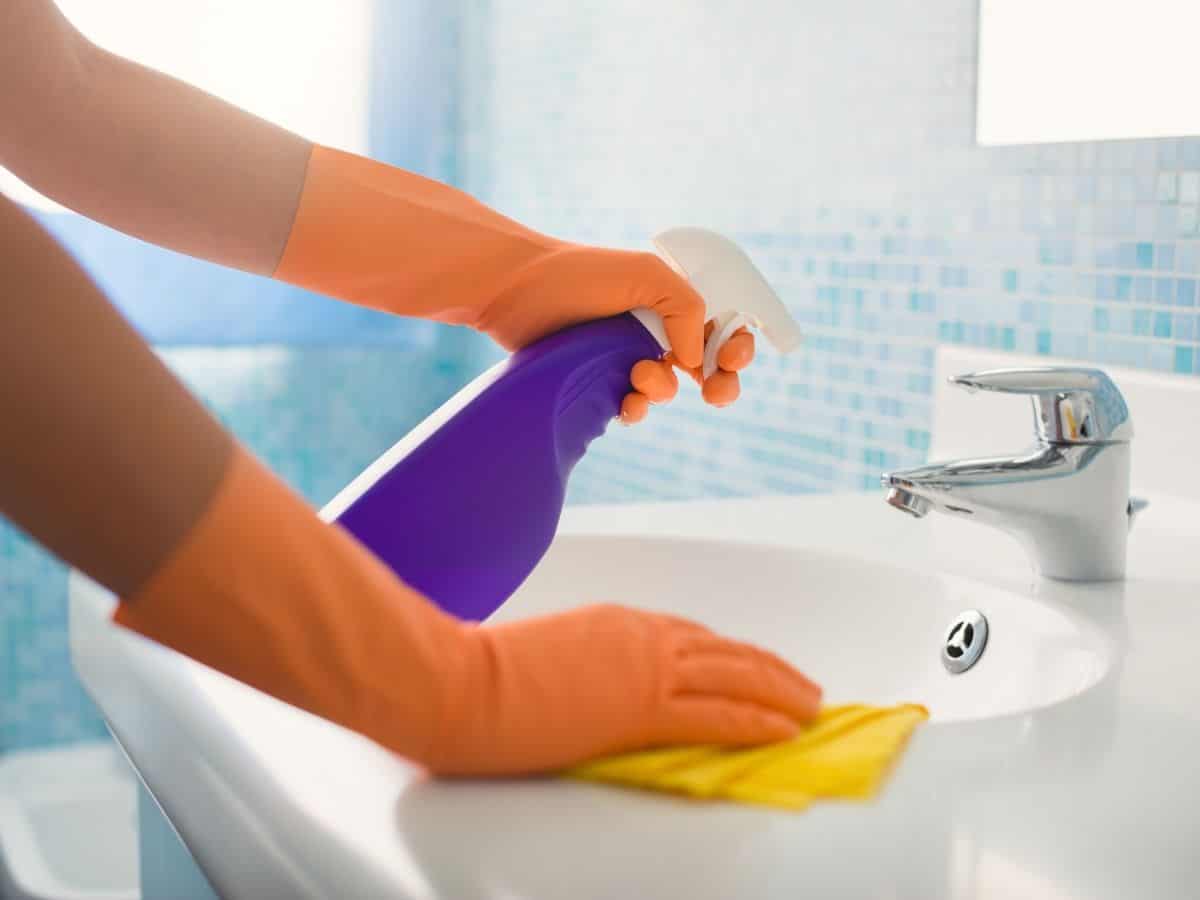 Bathrooms are another place in your home that need some extra attention. Here are the must-do's for spring cleaning:
Clean bath tub & shower
Clean sinks and faucets
Hand wash floors
Wash bathroom mats & inspect to see if they are falling apart
Revive your towels by washing them with hot water and vinegar
Clean mirror
Clean & organize cabinets
Clean hard water stains off of shower faucet
Clean toilets and use pumice stone if you have hard water stains
Clean trash can (inside & out)
Refill hand soap dispensers
A lot of these are things you are probably doing on a regular basis, but a few of them maybe not. Spring can be a great time to revive those towels by washing them in hot water and 1 cup of white vinegar.
Also, if you live in an area prone to hard water, you might want to think about cleaning your shower faucet off. This can easily be done by soaking it in some CLR.
If you have some hard water stains on your toilet, grab a pumice stone here
and use it to gently clean and buff those stains away!
Spring Cleaning: Bedrooms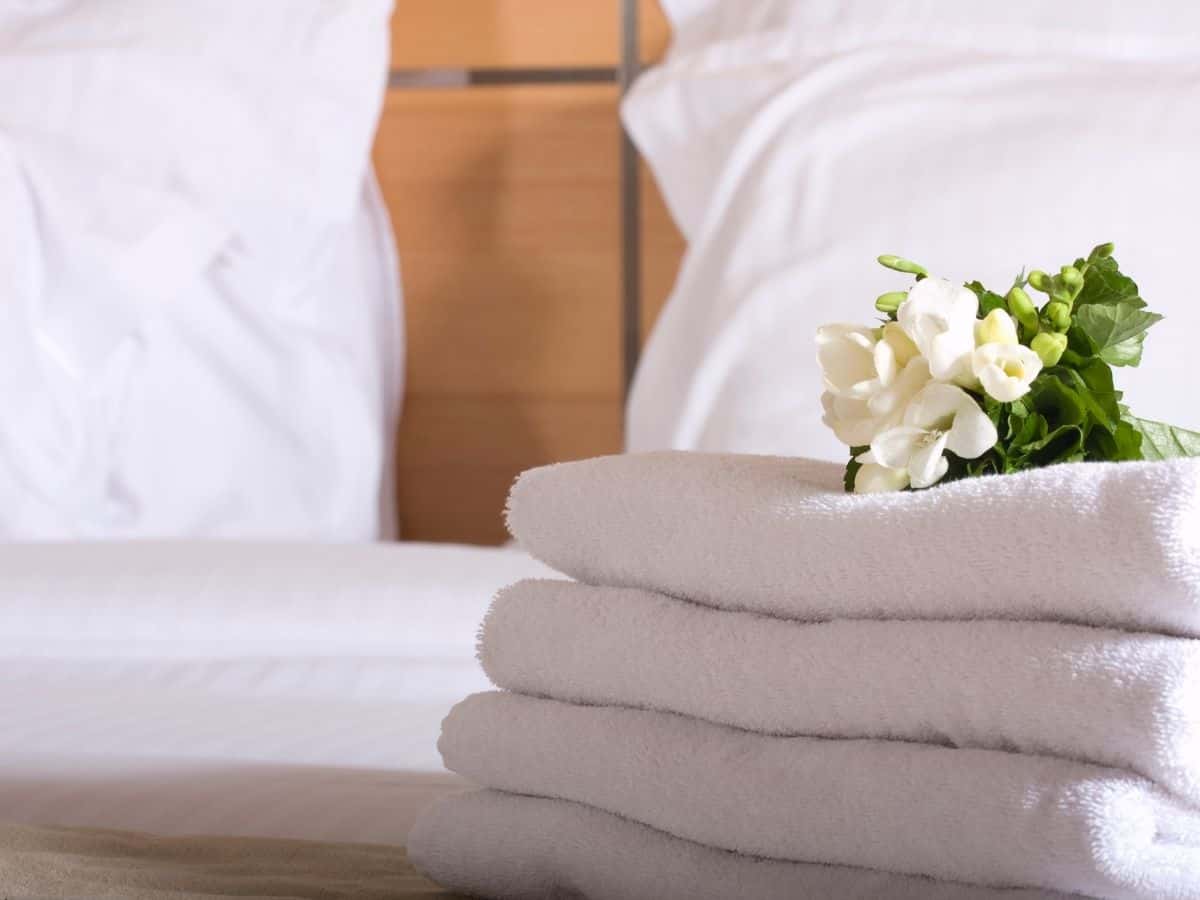 Here are the must-do's for spring cleaning your bedrooms:
Vacuum carpet, then shampoo
Wash sheets, pillow cases, and blankets
Wash your pillows
Dust light fixtures including top of ceiling fans
Clean windows
Wipe down/dust any closet shelves
Wipe down/dust any dressers
Wipe down/dust head board
Clear off your catch all areas & make sure everything has it's own place
Again, a lot of these you probably do on a regular basis. Just remember those ceiling fans, washing your pillows, and clearing off your catch all areas that seemed to always be cluttered.
This might also be a great time to start thinking about putting the Kon Mari Method of decluttering into practice.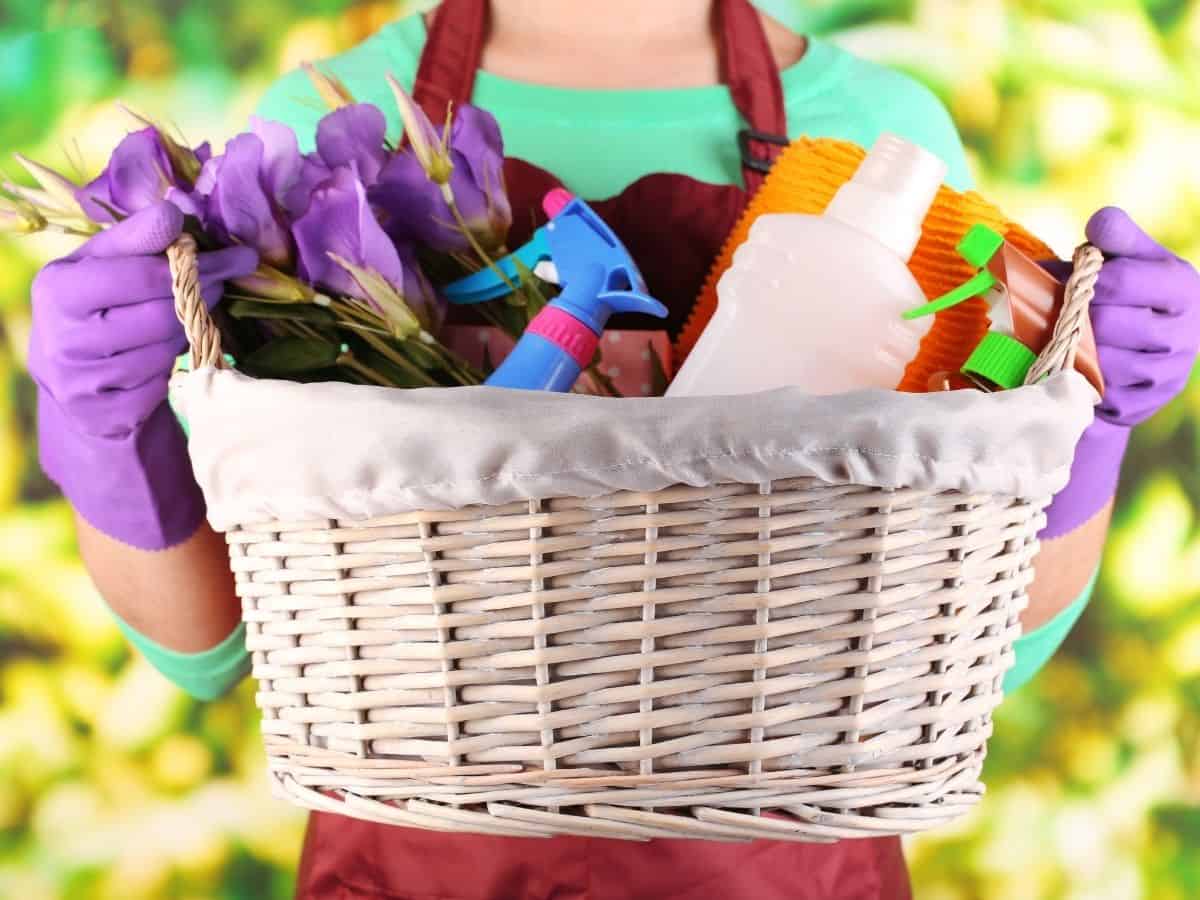 Spring Cleaning: Laundry Room, Garage, and Miscellaneous
This last section is comprised of a few different rooms, but here is the quick break down on what you need to clean:
Wipe down washer then clean it
If needed, replace your front load washer seal
Wipe down dryer, and clean out lent trap
Get caught up on all your laundry (washing, drying, folding, and putting it away)
Sweep out garage
Remove oil stains
Organize tools and gardening equipment
Clear off your catch all areas & make sure everything has it's own place
Vacuum stairs
Wipe down/dust stair railing
Sweep front/back porch
Clean out and weed garden beds
Some of it may apply to you, and some may not which is why these are bunched up at the very end.
Spring Cleaning Checklist
Spring cleaning is an event in and of itself. That's why we created this free printable spring cleaning checklist to help take the guess work out of it!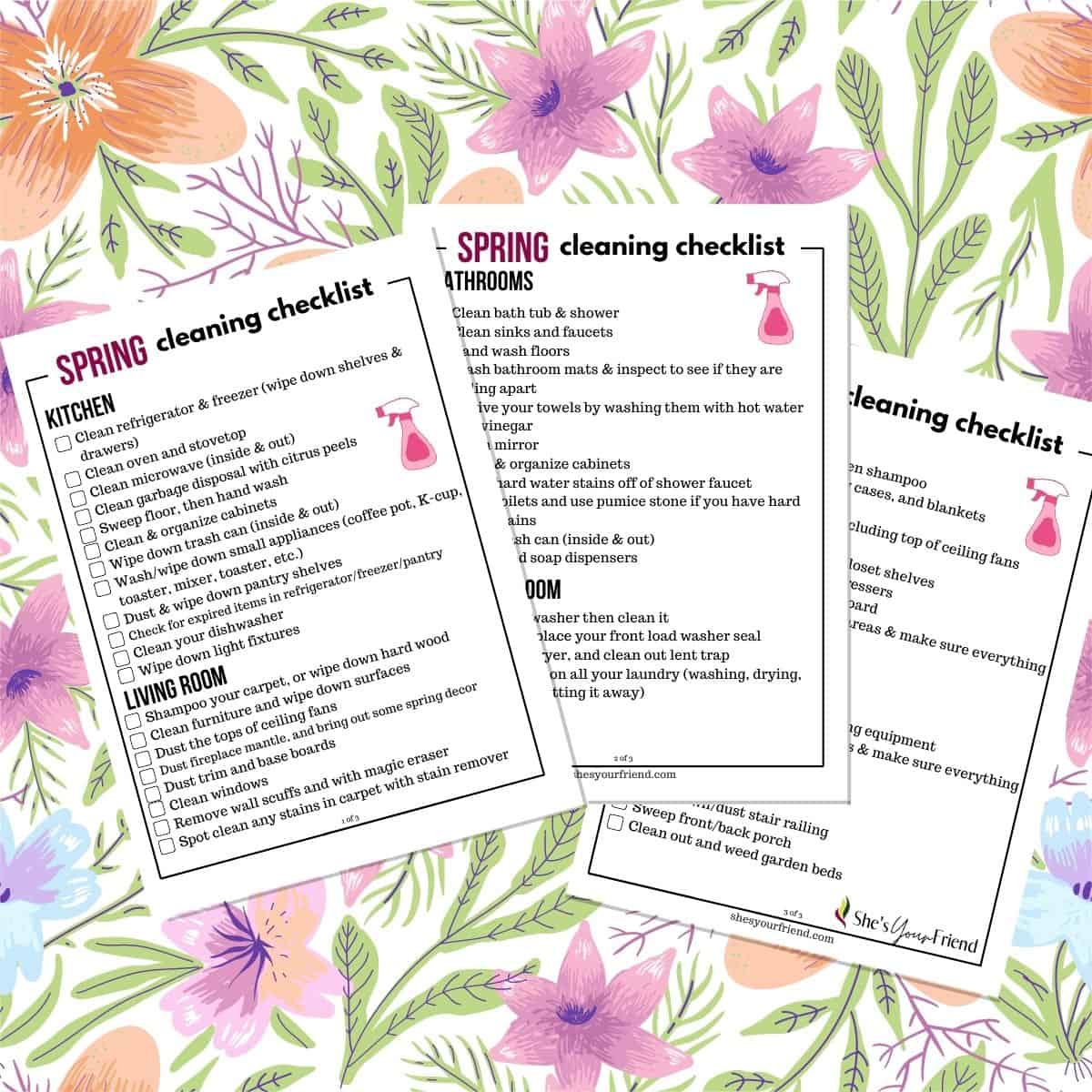 Download your free copy of spring cleaning checklists
Thanks for stopping by! If you enjoyed reading, please do me a favor and share this guide on Pinterest. Thanks!!
More cleaning tips and articles