If you are trying to conceive or already pregnant, you NEED to be taking prenatal vitamins. So…what are the best prenatal vitamins?
Well, here we have compiled some of the top selling prenatal vitamins as well as our personal choice!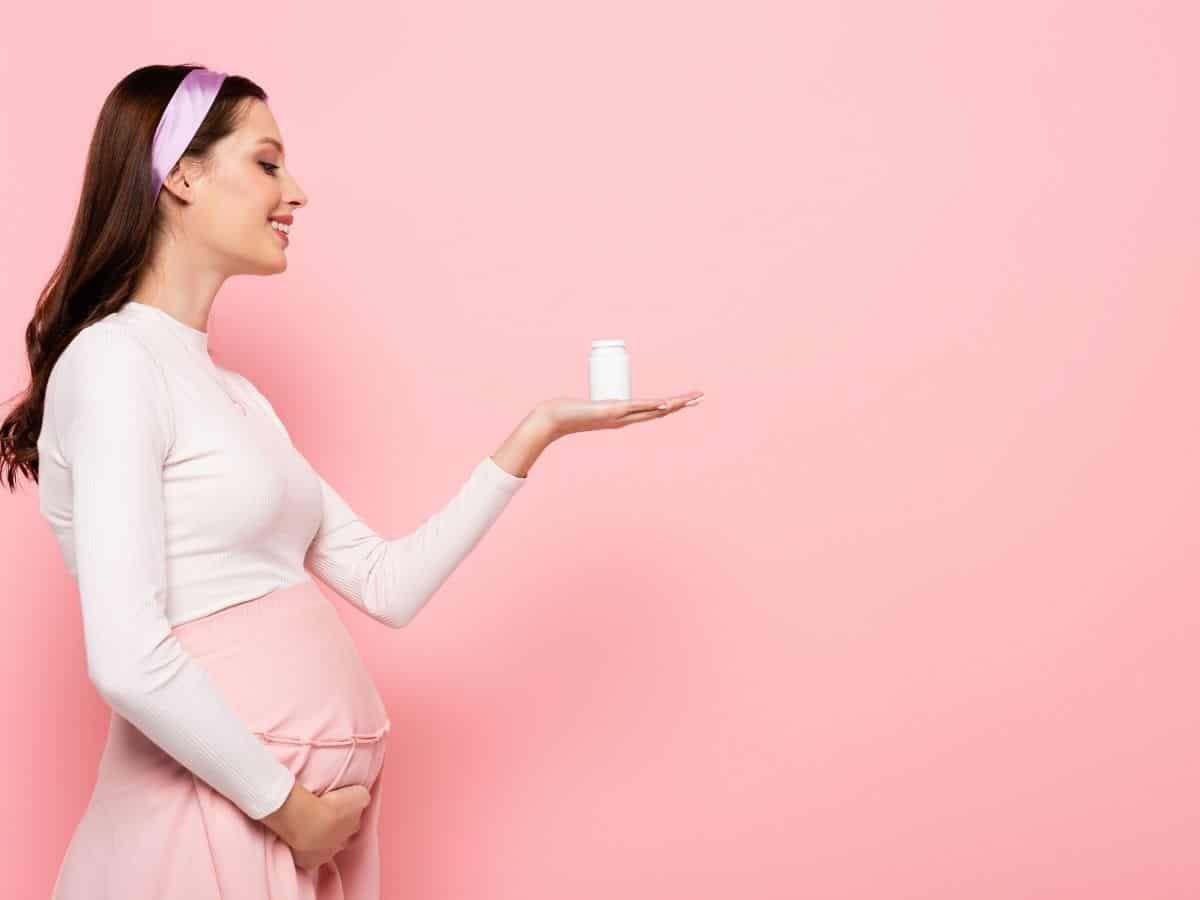 Jump to:
Best Prenatal Vitamins in Pill Form
1. One a Day Prenatal Vitamin softgel
One A Day prenatal vitamin softgels are our top choice for a number of reasons. For one, they are easy to swallow.
Secondly, they have a lot more vitamins and minerals than most other prenatal vitamins ensuring you are providing the best for your unborn child.
Thirdly, they only require you take one pill a day, which really helps especially in the first trimester when keeping things down can be challenging.
2. Spring Valley Prenatal soft gels
The runner up for the best prenatal vitamins is Spring Valley Prenatal softgels
. They are in soft gel form and so they are easy to swallow.
These prenatal vitamins are smaller so you need to take 2 every day to receive the necessary vitamins and minerals for you and your baby.
3. Nature Made Prenatal Multi + DHA
The third best prenatal vitamins are Nature Made Prenatal + DHA Softgel, 110 count
soft gels. Again, soft gels are a lot easier to swallow.
They are also one of the best sellers on Amazon and Walmart.com.
This prenatal vitamin only requires taking one pill every day.
4. Pink Stork Total Prenatal + DHA
The next best prenatal vitamins are Pink Stork Total Prenatal + DHA
. They have a vanilla scent to help make it less horrible to swallow.
Many people who have reviewed this prenatal vitamin like that it is a lot easier to stomach and doesn't give as bad of side effects.
So, if you are already having trouble taking your prenatal vitamin or have hyperemesis gravidarum, this is the option for you!
The only drawback is that you have to take two every day.
5. Garden of Life My Kind Organics Prenatal
The fifth and final best prenatal vitamins are Garden of Life My Kind Organics Prenatal vitamins
in tablet form.
These pills are perfect for the morning sickness sufferer as they have peppermint and ginger in them to help relieve nausea and vomiting.
Coming from a mom who had severe morning sickness/all-day sickness, I wish I had heard about these sooner!
There are a couple drawbacks to this paticular prenatal. The first being that you have to take 3 every day.
The second drawback being that it doesn't contain DHA.
Best Prenatal Gummies
For those of you who have trouble swallowing pills, you might want to opt for a gummy alternative. These are the best prenatal vitamins in gummy form.
Also, please note that most gummy prenatal vitamins do not contain iron or calcium so that they will taste better.
It's important you discuss this with your doctor, because they may want you to take an iron supplement or calcium supplement to off-set the fact that you are not getting this from your prenatal vitamin.
6. Vitafusion prenatal gummy vitamins
The Vitafusion prenatal gummy vitamins
are the best seller for prenatal vitamin gummies, hands-down.
They are fruit-flavored, and packed full of Vitamin C among other necessary vitamins and minerals.
This prenatal gummy, like most others will require you to take 2 every day to get an adequate amount of vitamins and minerals for you and your unborn baby.
7. One a day prenatal multivitamin gummies
Although the brand is One A Day, these prenatal gummies will require you also take 2 each day.
One benefit to these over the Vitafusion gummies is that they do contain calcium, where the Vitafusion do not.
As for flavor, they are also fruity-tasting.
8. OLLY essential prenatal multivitamin gummy
These OLLY essential prenatal multivitamin gummies
are citrus flavored gummy vitamins that seem to be gaining popularity.
Like the other 2 prenatal vitamins, you will need to take 2 each day.
These gummies do not contain calcium or iron, so make sure to run that by your OBGYN to see if they want you to supplement with something else.
Prenatal Vitamins FAQ
When should I start taking prenatal vitamins?
Start taking them when you are trying to conceive. This way when you become pregnant, your body already has all those nutrients in your system.
Why are prenatal vitamins important?
Prenatal vitamins are important for giving baby the nutrients and minerals they need without depriving you of yours.
How many prenatal vitamins should I take a day?
This will depend on which prenatal vitamin you choose. Some vitamins you will only need one a day, while others might suggest 2 a day to get the right amount of nutrients and minerals.
Where are prenatal vitamins in walmart?
Prenatal vitamins are in the vitamin aisle near the pharmacy. Look for women's health and it should be in this area.
Which brand of prenatal vitamins is best?
Our favorite is from One A Day mostly because as the name suggests you only need to take one prenatal a day.
How to make taking prenatal vitamins easier?
Take it at night before bed.
Opt for a gummy version.
Or try a different brand.
Prenatal vitamins are going to be something you will take for quite a while, even after you give birth if you plan on breastfeeding.
That's why it's important to find the best prenatal vitamins!
If you have trouble with the vitamins that must be swallowed, you can opt for a prenatal gummy alternative, but make sure to get the okay from your OBGYN.
Thanks for stopping by and reading! Wishing you a happy pregnancy!!
You might also enjoy reading: