We all know drinking water is important for staying healthy, and hydrated. The real question is how do you start drinking more water?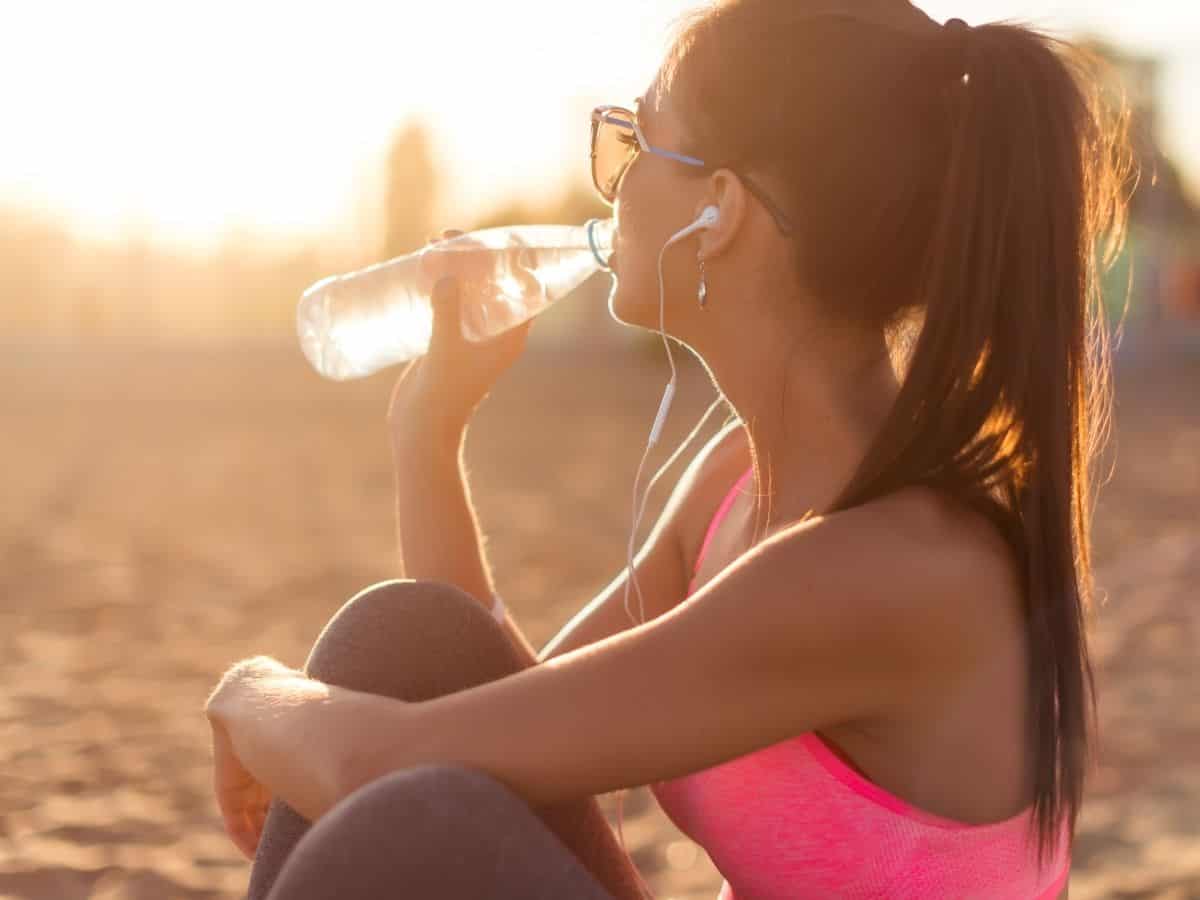 Jump to:
How much water should I drink a day?
How much water you need will depend on your age, weight, your climate, and even your activity level.
If you work out and sweat a lot, your body needs to replenish that lost water.
According to WebMd, you should try to drink at least 1/2 oz -1 oz per each pound you weigh.
Why should you drink lots of water?
For some people, it's because of a new year's resolution, but why is drinking water so important?
Here's just a few reasons to drink more water:
keeps your skin smooth
helps your kidneys flush toxins out of your body
helps digestion
prevents constipation
helps prevent period cramps
How do I start drinking more water?
Add flavor to water, like lemon juice or lime juice.
Set a timer to to remind you to drink water or use an app on your phone.
Use a HidrateSpark smart water bottle to track how much water you are drinking and give you reminders.
Focus on better gut health.
1.Add flavor to water.
A few drops of lemon juice or lime juice can help if you prefer drinking something with flavor.
Another great option is Hint water which comes in a variety of flavors (pineapple being our favorite). They also have caffeinated water too!
2. Set a timer to remind you.
Have you ever gotten so busy you forgot to eat, let alone drink water.
I think a lot of us really do forget about drinking water so using a timer or a reminder app on your phone can be a great help!
3. Use a smart water bottle.
Seriously, what will they come up with next? All kidding aside, this smart water bottle is actually pretty cool!
It tracks how much water you are drinking and syncs with your phone to give you reminders as well as an overall look at how much you have been drinking in a day.
4. Improve your gut health
When your gut is out of whack, you will often crave sugary drinks. To help realign your gut, try adding more probiotics to your diet.
One way we found works great is with Wildwonder sparkling juice drinks.
What's one way you remember to drink more water? Leave a comment below!
You might also enjoy reading: