Finding the perfect set of sheets can mean a better night sleep for you, but how do you pick out good sheets?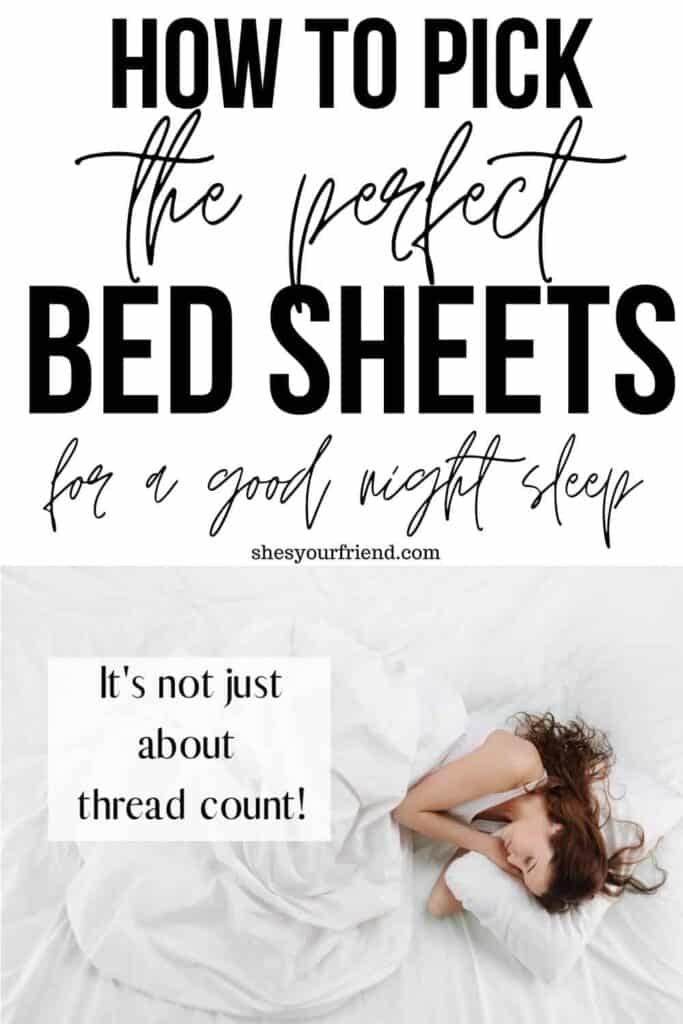 There are a few thins to take into account before purchasing, the first is thread count, the second is type of fabric, and lastly the third is if you are a hot sleeper at night.
Thread Count: is higher thread count better?
The thread count is actually the number of vertical and horizontal threads per square inch. While you might not think much of it, the thread count can affect a few things about your sheets.
1.Softness
Generally, the higher count your sheets are, the softer they will be. This isn't always the case, but the best range is anywhere from 300-800.
2.Temperature
Higher count sheets are really soft, but they can also tend to be hotter. While great for the winter, the summer months you might want a lower thread count.
Microfiber vs. Cotton vs. Bamboo
What your sheets are made of is another big factor in finding the right set. There are three main fabrics and each have their own characteristics.
Microfiber is made from fine polyester fibers. It is durable, but doesn't breathe. They also tend to be the warmest sheets of the three.
Cotton sheets are a lot more breathable, soft, and usually the most affordable. There are also a couple of different kinds of cotton: jersey, egyptian, and pima.
Bamboo sheets are a newer style of sheets that were created for hot sleepers. They cost a little bit more, but they do last a long time so it's a good investment.
Different types of cotton
Cotton sheets come in a few different varieties: Jersey, Egyptian, and Pima.
Jersey sheets are the most affordable light-weight cotton type.
Egyptian cotton and Pima are more durable and long-lasting, but not as breathable as jersey.
What is the best sheets for hot sleepers?
If you constantly struggle with being hot at night, then changing your sheets might be just what you need.
Bamboo Sheets- they have a low thread count but softness of a high thread count. Bamboo fabric is also a lot more breathable and will keep you cool for a lot longer than cotton.
Jersey Cotton Sheets- these sheets are most affordable and light-weight cotton option if bamboo are out of your price range.
Save this to your favorites board on Pinterest so that way anytime you are in the market for a new set of sheets you can refer back to it quickly!
You might also enjoy reading: