Are you needing some stocking stuffer ideas for Harry Potter fans? Look no further!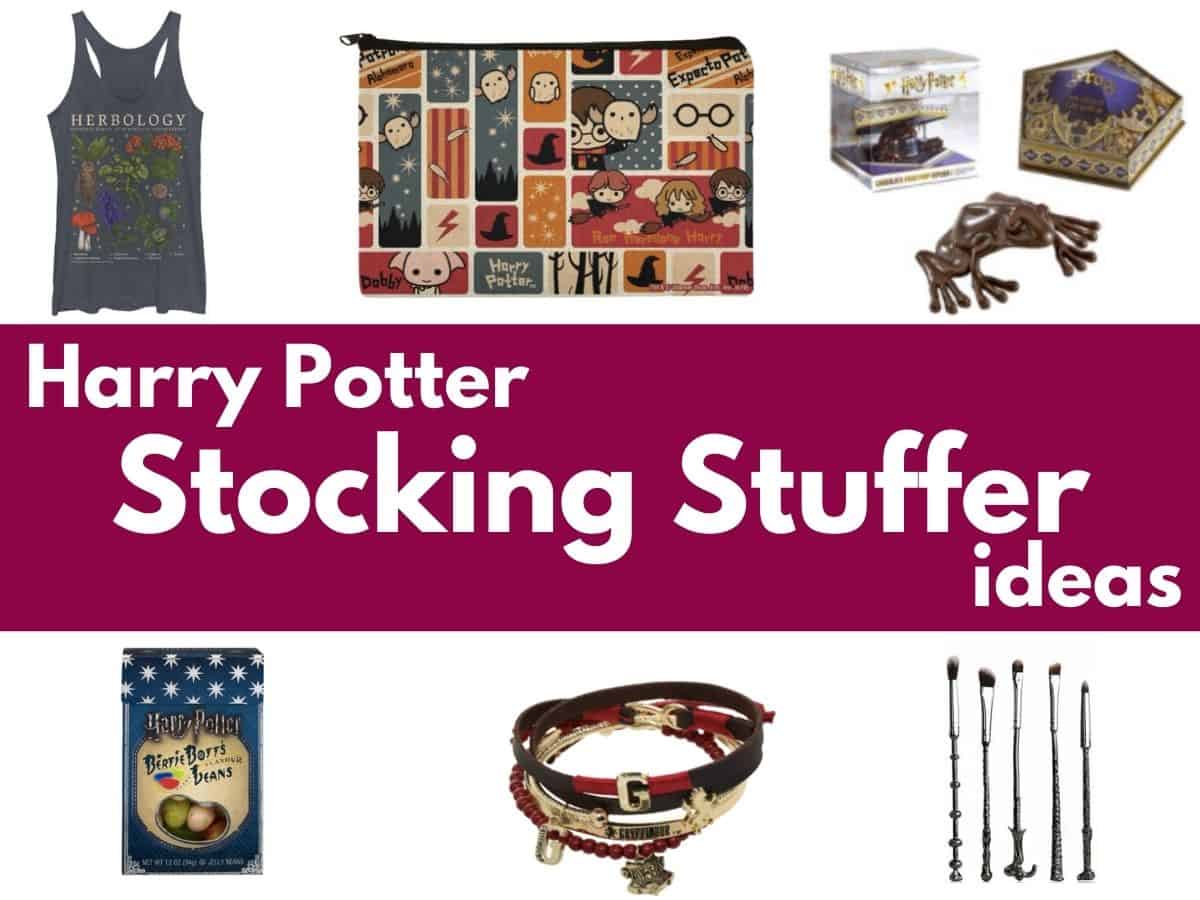 Jump to:
Harry Potter Stocking Fillers from Walmart
1. Herbology Tank Top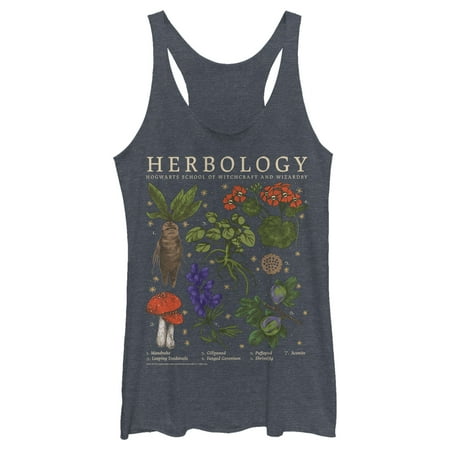 This Hogwarts Herbology tank top was some of the infamous plants of Harry Potter, including the mandrake root and gillyweed.
2. Chocolate Frog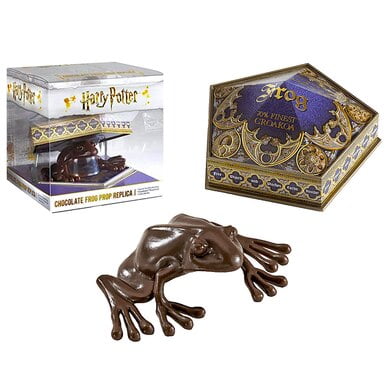 Every Harry Potter fan knows about chocolate frogs. While this one isn't enchanted, it's still a perfect idea for a stocking stuffer!
3. Bertie Bott's Jelly Beans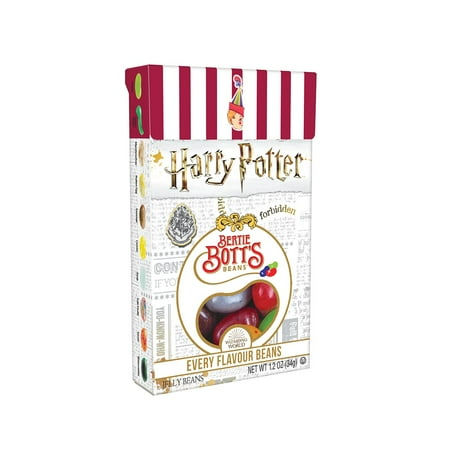 Another gourmet Harry Potter delicacy is Bertie Bott's jelly beans. Try them at your own risk because the flavors are good and bad.
4. Wizard Wand Makeup Brushes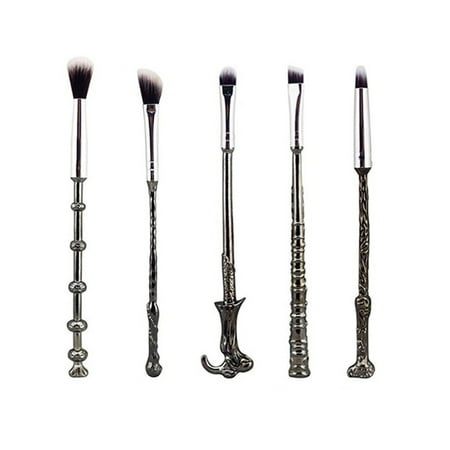 How cool are these wizard wand shaped makeup brushes?! These are another subtle Harry Potter gift that won't dissapoint.
5. Makeup Bag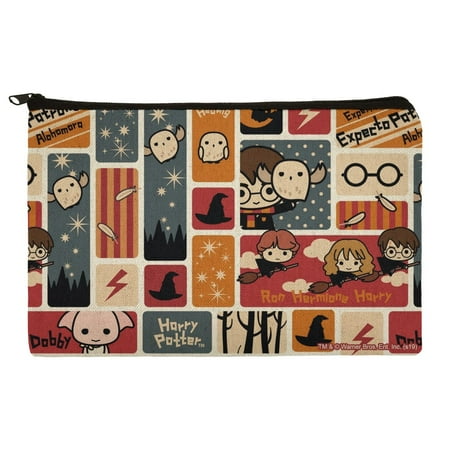 Makeup bags area other great stocking filler because they don't cost too much, but are useful for lots of things, not just makeup!
6. Gryffindor Bracelet Set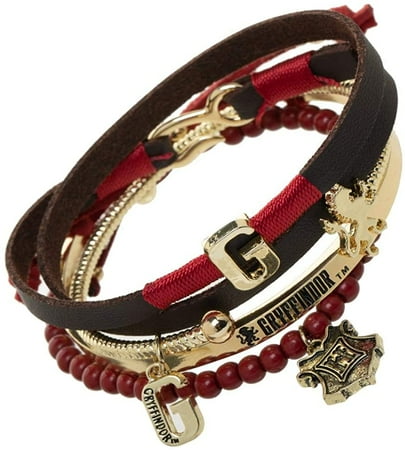 These Gryffindor bracelets are another great addition to a Harry Potter Christmas stocking.
Stocking Stuffer Ideas from Amazon
7. Harry Potter Watercolor vinyl stickers
These Harry Potters stickers would be perfect for a stocking.
8. Harry Potter Themed Charm Bracelet
This charm bracelet is another great idea for a stocking stuffer.
9. Harry Potter Marauders Map Infinity Scarf
This infinity scarf will easily be the best stocking stuffer. It's very beautiful, soft, and perfect for the ultimate HP fan.
10. Harry Potter Makeup Bag
Another way to quickly fill a stocking is with a makeup bag. This Harry Potter inspired cosmetic bag would be perfect to go with this theme!
11. Harry Potter Pajama Set
Pajamas are a popular gift item at Christmas, and these Gryffindor pajamas especially.