FabFitFun boxes are filled with lots of fun products that you can choose from, but are they really worth it?
Jump to:
Is it worth it? (2023 update)
It used to be, but now not so much. I first bought FabFitFun in 2021 and loved that you could pick every item in it.
Over time, they ended up making changes to what I picked after I had already picked it. The first time, I get, but it kept happening.
The main reason a lot of us wanted this cool subscription box was for the fact that you could pick whatever goes in it.
FabFitFun Spring 2022 Box
Here's a look at what all it came with: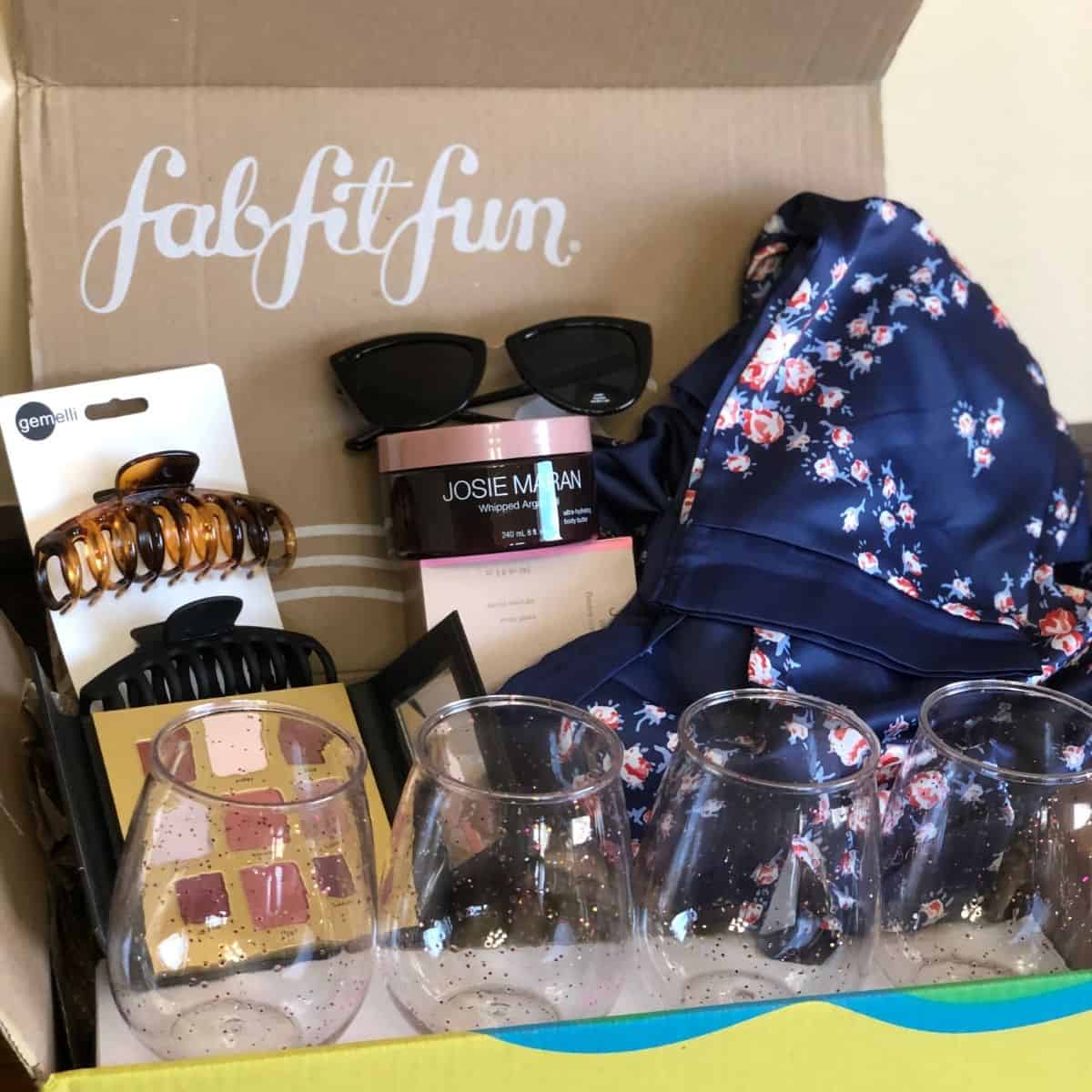 What's in the spring box?
Every box is different and you choose the items you want!
Here's what I picked:
Josie Maran whipped organ oil (smells heavenly)
Prive Revaux sunglasses (obviously you can never have too many sunglasses)
Gemelli hair claw clips
butter LONDON Teddy Girl Eye shadow palette
ban.do plastic stemless wine glasses
Morgan Lane robe (so silky soft)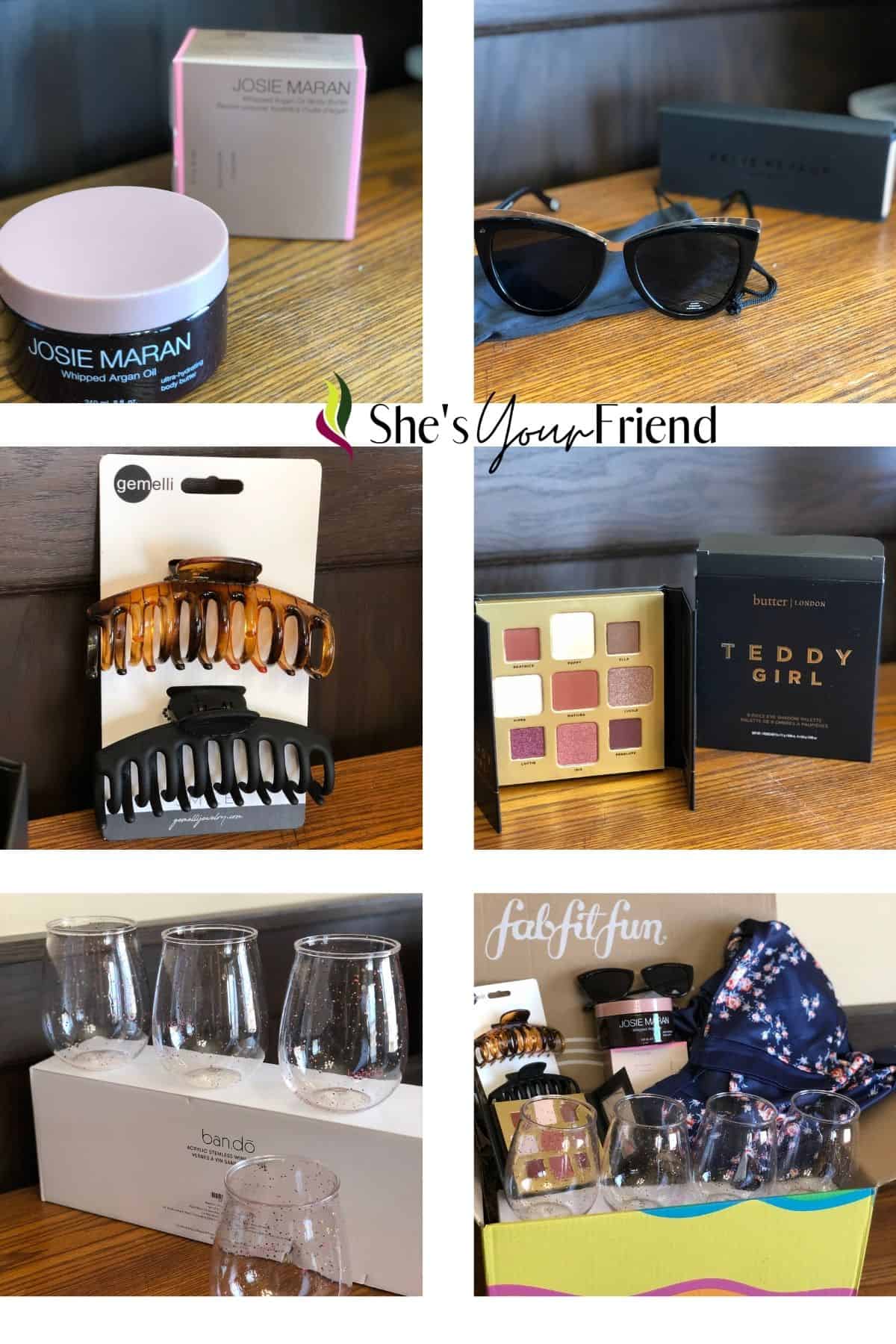 What else do they offer?
FabFitFun also has add-ons you can purchase separately that are at huge discounts compared to retail.
It's where I buy all my go-to beauty products, because I don't like to pay full price if I don't have too.
How does it work?
FabFitFun is a subscription service that you pay per box or you can pay annually and receive all 4 boxes when they release them (fall, spring, summer, winter).
They are 100% customizable, and filled with lots of high-end beauty products, trendy decor, and other cool finds!
More FabFitFun Reviews