Your first pregnancy appointment is an exciting and wonderful time, but for some it can cause anxiety. What should you expect at this first pregnancy appointment?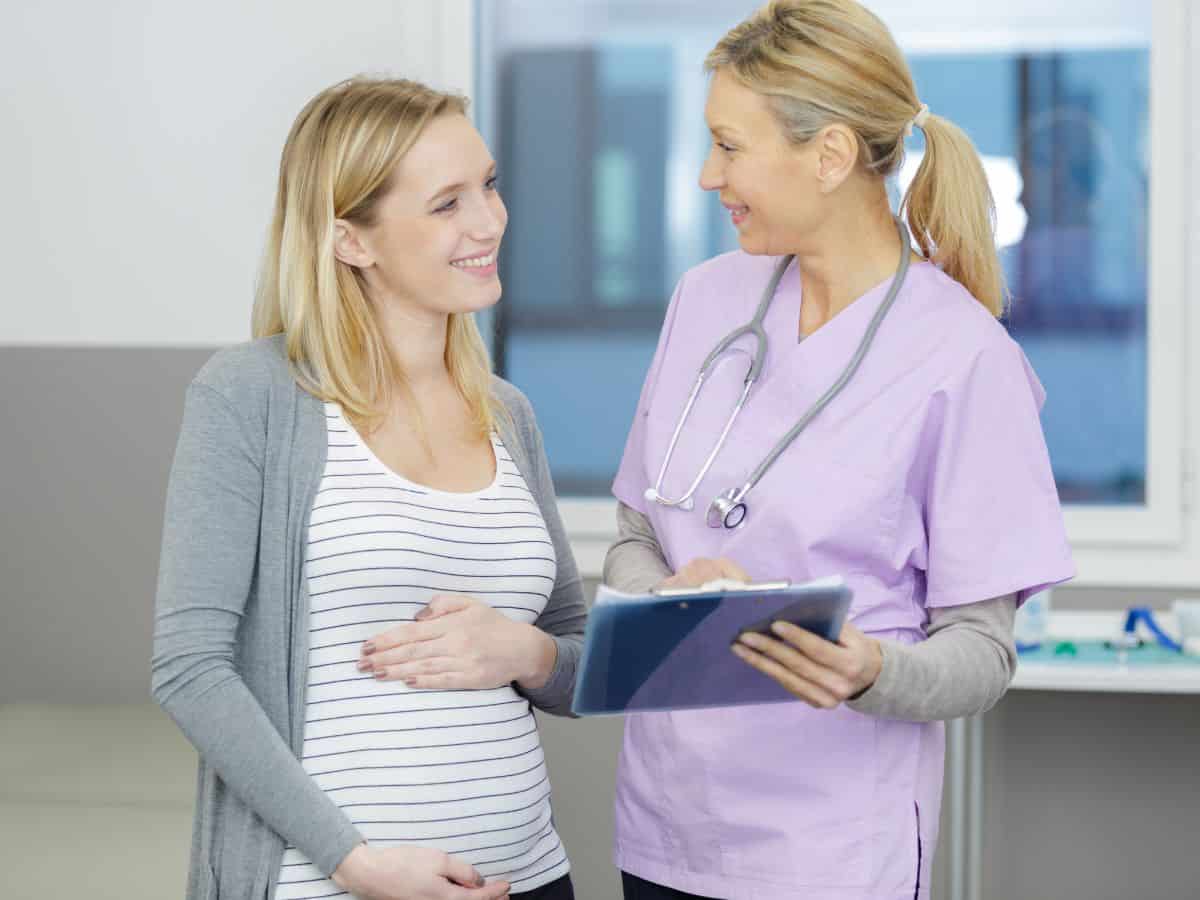 Well, rest assured, you will learn all about it here!
Jump to:
What to expect
Blood Pressure Check
This will be the first of many blood pressure checks throughout your pregnancy.
Checking blood pressure is an important part of every pregnancy appointment because elevated blood pressure is the first sign of preeclampsia, a potentially life-threatening disorder affecting some pregnant women.
Health Questions
After the take your blood pressure, the nurse will then ask you a series of health questions INCLUDING what the first day of your last period was.
If you don't know due to many irregularities, just be honest. Or if you have a rough idea of when, tell them that.
Here are some sample questions they might ask, or at least that I was asked:
Do you smoke?
Do you drink?
Do you have a history of high blood pressure?
Do you have a history of diabetes?
How much caffeine do you have daily?
Do you have any other health problems?
How many pregnancies including miscarriages have you had?
These questions aren't meant to be intrusive, just to help give them an idea about your health and if you would benefit from seeing a high risk OBGYN.
Ultrasound
After you have answered everything to the best of your knowledge, the nurse will leave the room and your OBGYN will be in shortly.
The next thing varies depending on your OBGYN, but with mine, they do a transvaginal ultrasound to determine a gestational age of your baby.
This will be the first time you get to see your little baby! Although, fair warning, you won't see much.
After the ultrasound, you doctor may discuss some things with you and give you a resource sheet of things to avoid eating/drinking while pregnant.
Blood Draw
Your doctor will also order a blood test. Again, this will be the first of many blood draws, but it's all worth it when you have your baby!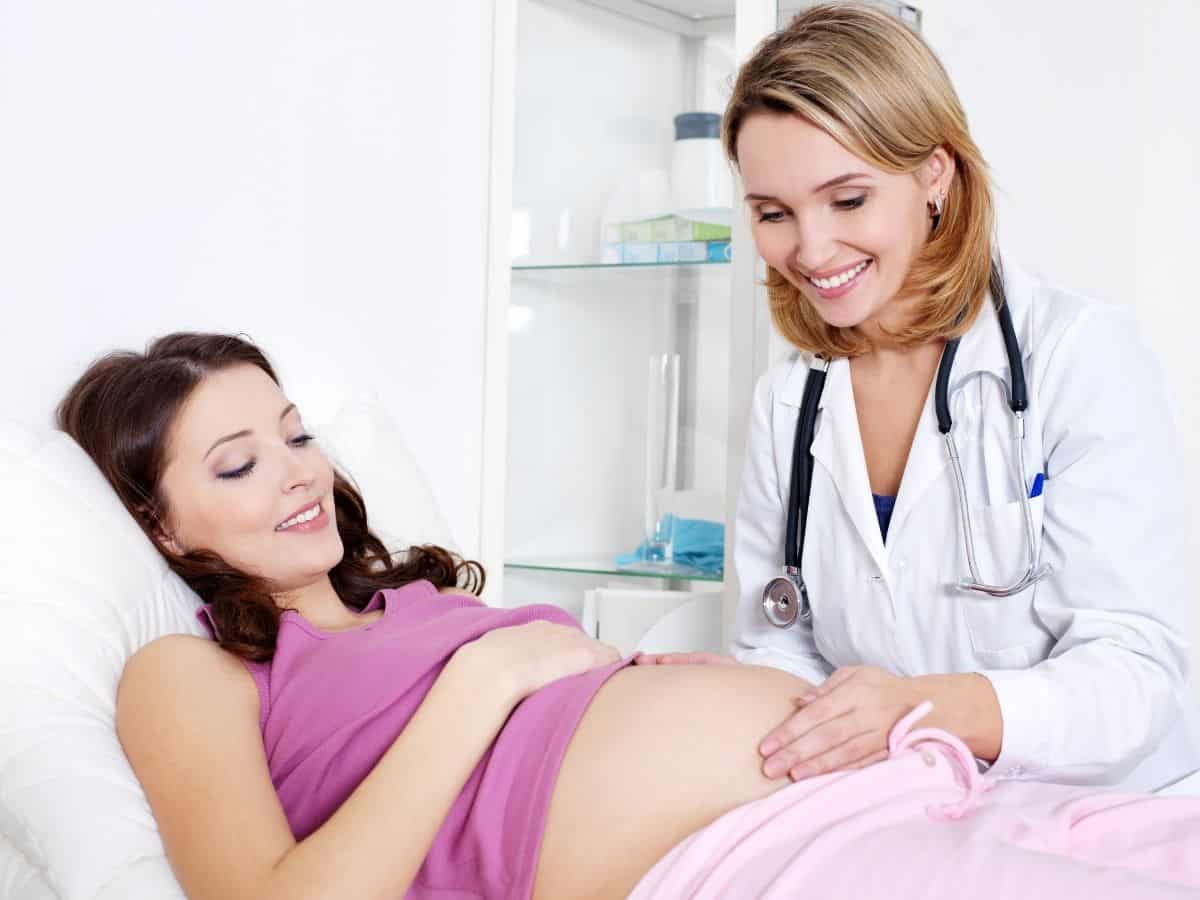 Schedule the next appointment
The last thing will be to set up the next appointment. See, that's really all there is to your first pregnancy appointment!
I do want to share a bit of advice from one mom to another in that OBGYN appointments always typically take a long time of waiting, especially when they have emergency surgeries or an unexpected delivery.
This isn't always the case, but just wanted to give you the heads up that I never got!
What to bring to your first appointment?
When you schedule your first pregnancy appointment with your OBGYN, they will need a few things from you including:
The day of your last period. This helps them calculate how far along you are.
Insurance card
List of any medications you are taking
Questions you might have
More appointment FAQ
Should your husband come to the first pregnancy appointment?
This will all depend on everyone, but definitely ask him to come! After all, this might be the first time you get to see your little baby.
When will my first pregnancy appointment be?
This varies from doctor to doctor, but my OBGYN always wanted to see me when I was about 6-8 weeks along or about 2-4 weeks after my missed period.
How to book first pregnancy appointment?
Call a local OBGYN and ask if they accept the insure you are under. Then, let them know you are pregnant and would like an appointment. They will usually ask when the first day of your last period is to get a good idea how far along you are and when to schedule.
Why is my first prenatal appointment so far away?
A lot of OBGYNs will do a transvaginal ultrasound in the first appointment, so waiting until you are at least 6-8 weeks along helps let baby get a little bigger to be seen.
You might also enjoy reading: