If you are planning a gender reveal party, you might be wondering what kind of foods and drinks you should have.
Fear not, we've got you covered with some cute and trendy ideas that are sure to impress the expecting mom and her guests!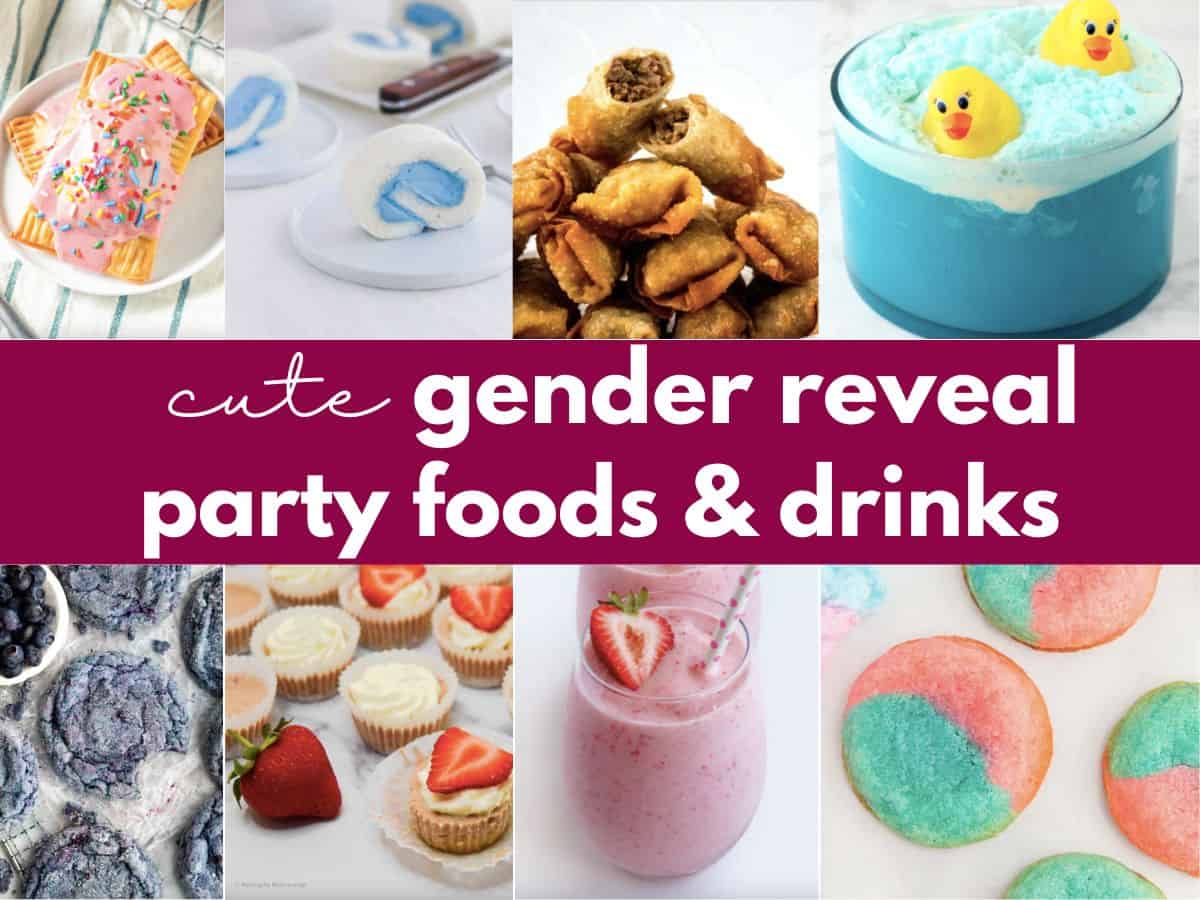 Jump to:
From colorful desserts to fruity drinks, there's something for everyone to enjoy.
What to serve at a gender reveal
When you are hosting a gender reveal party, it's important to select foods and drinks that are safe for pregnant moms. After all, this day is supposed to be about her.
Mocktails instead of cocktails.
Avoid food that is unsafe during pregnancy (deli meat, sushi, unpasteurized cheese).
Finger foods or appetizers are usually served.
Desserts with a pink or blue theme.
Gender Reveal party desserts
These delicious gender reveal dessert are sure to be a hit at your party! They are easy to make, look and taste great.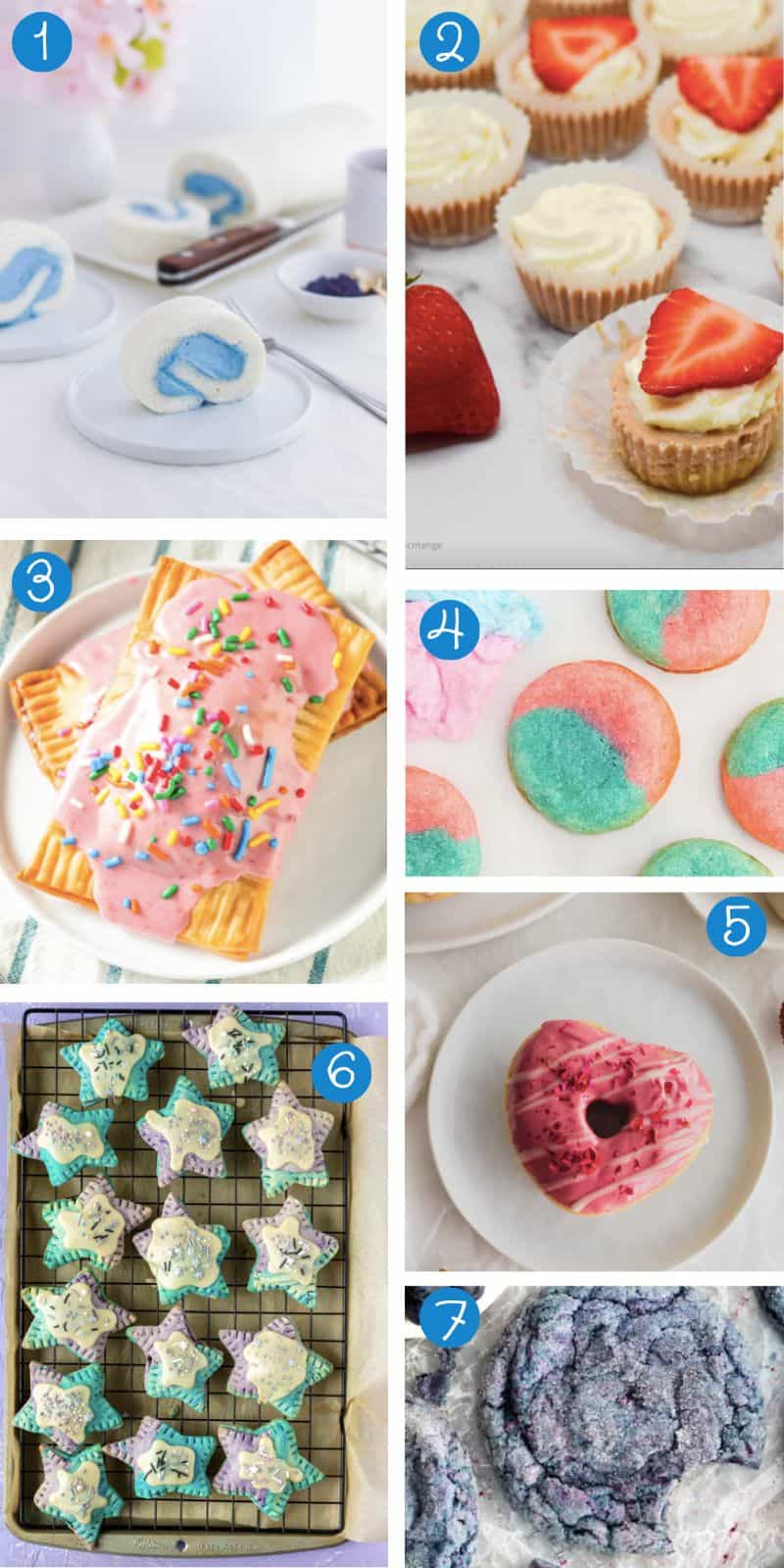 1. White and Blue Butterfly Pea Cake
How cute is this white and blue butterfly pea cake?! This is a delicious cake that will wow everyone at the gender reveal.
2. Mini strawberry cheesecake
Another crowd-pleaser dessert are these mini strawberry cheesecakes. Just remember to make plenty of them, because these don't last long!
3.Homemade vegan pop-tarts
These vegan pop tarts are another tasty treat to go on your dessert tray. So colorful and delicious!
4. Cotton candy cookies
These cotton candy cookies are a must have. Pink and blue, these cookies add just the right detail to a party!
5. Lychee Rose Doughnuts
Lychee rose doughnuts are another cute dessert with an amazing flavor!
6. Mini Blueberry pop tarts
These mini blueberry pop tarts are another great choice for a gender reveal party food.
7.Blueberry cookies
Serve a plate full of these blueberry cookies for team blue at the gender reveal!
Gender reveal finger foods
Here's some delicious and easy finger foods and appetizers to serve at your gender reveal party.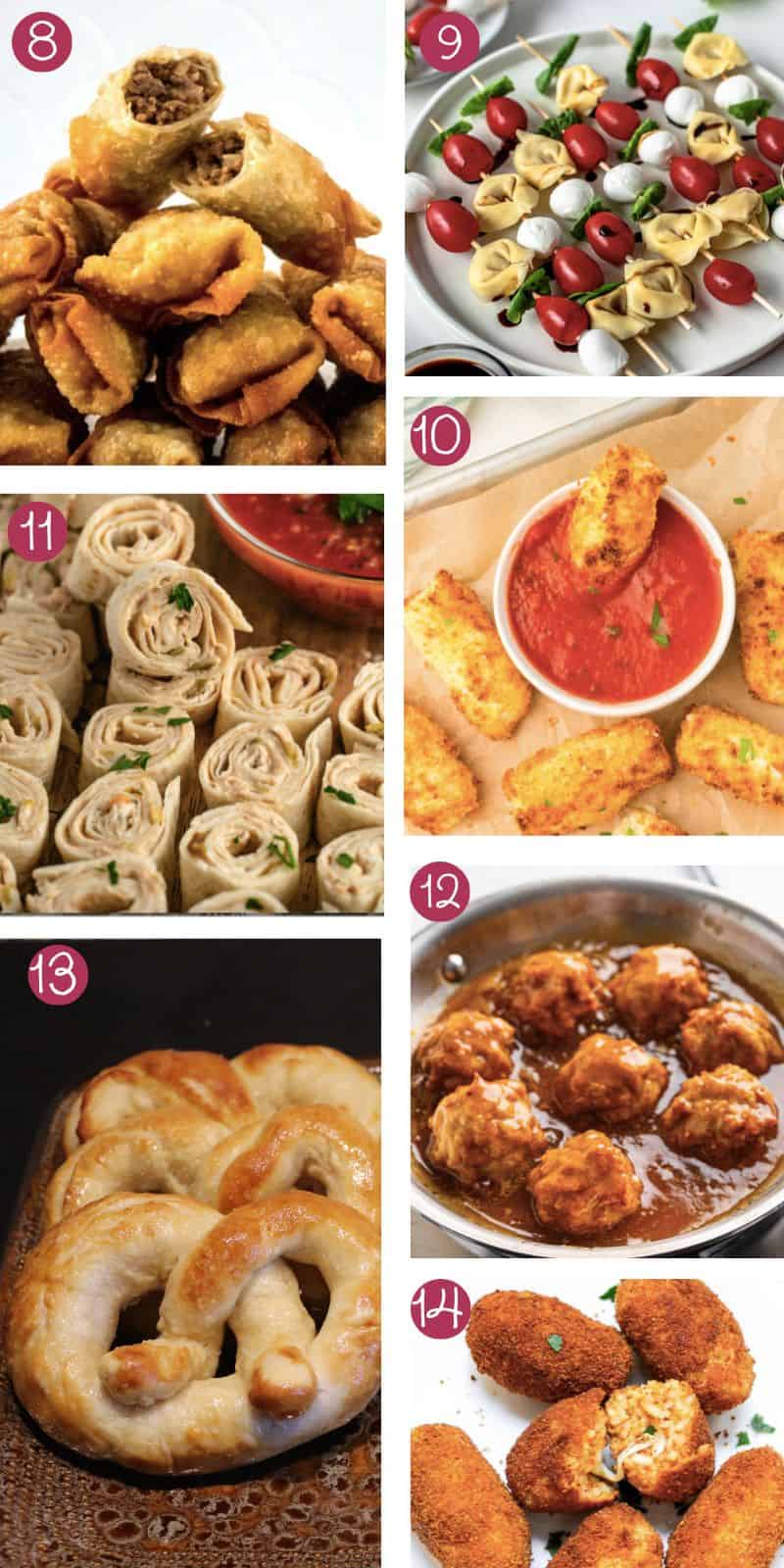 8. Bacon Cheeseburger egg rolls
These crispy bacon cheeseburger egg rolls are a great appetizer to make and they are kid-friendly if your gender reveal party will have kiddos attending.
9.Tortellini caprese skewers
Kabobs are another fun party snack to serve and these tortellini caprese skewers are so good!
10.Air fryer mozzarella cheese sticks
These air fryer mozzarella cheese sticks are another crowd-pleaser, and very easy to make.
11.Mexican burrito roll ups
Roll ups are another easy appetizer for a party, but these mexican burrito roll ups take them to a whole new level!
12.Air fryer orange chicken meatballs
Another easy air fryer appetizer to serve are these air fryer orange chicken meatballs.
13.Soft pretzels
This soft pretzel recipe is Auntie Anne inspired and sure to wow your guests!
14.Risotto Rice Croquettes
Risotto rice croquettes are everything you never knew you needed. This cheesy risotto is deep dried with breadcrumbs for a mouth-watering crunch!
Pink and Blue drink ideas
Another way to add some pink and blue to your party is with some delicious drink ideas.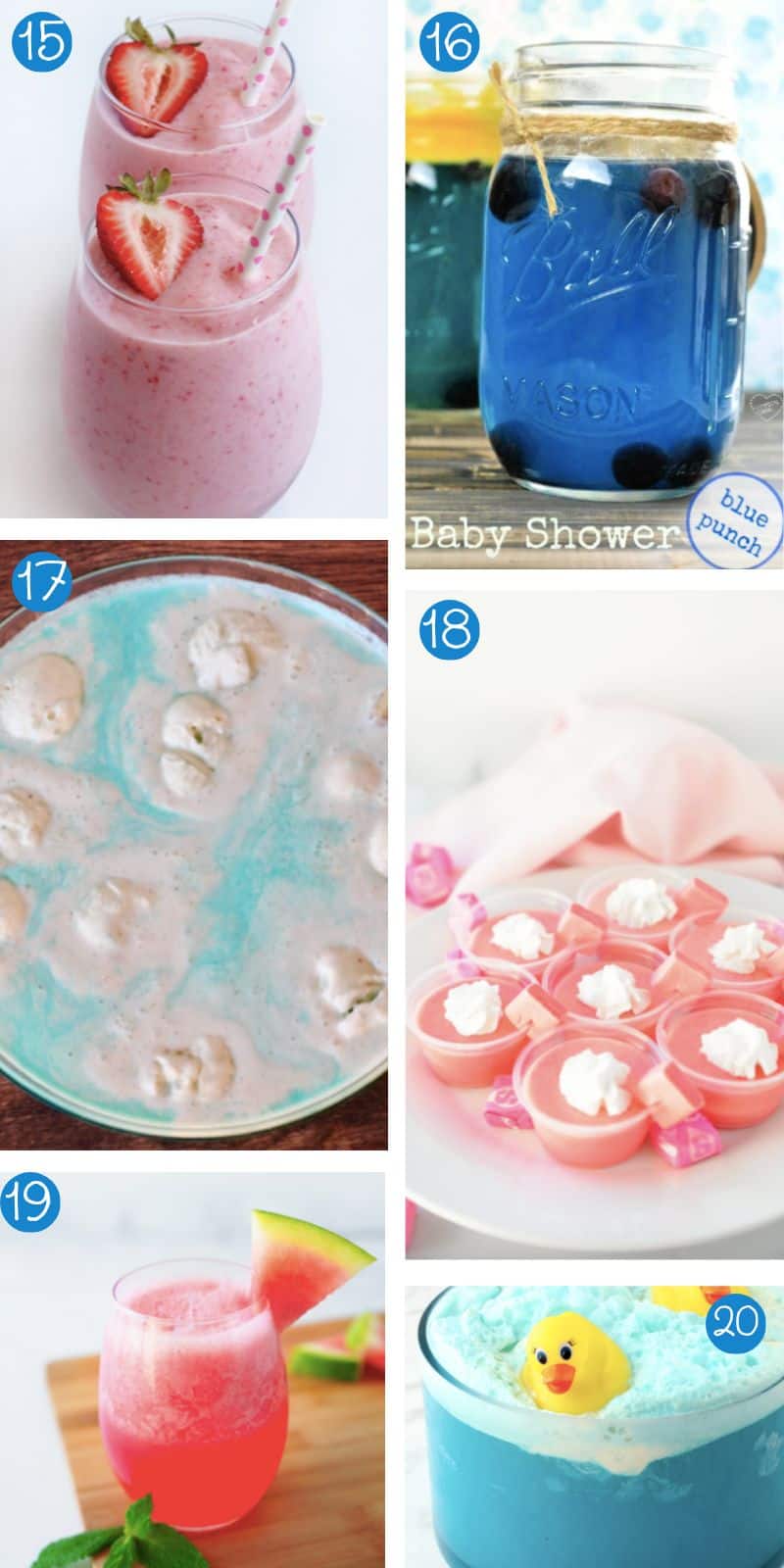 15. Virgin Strawberry Pina Colada
This virgin strawberry pina colada mocktail is refreshing! It's also easy to make a large batch for your party.
16.Blue Hawaiian punch
This hawaiian punch with sherbet and sprite is a simple and delicious drink for team blue.
17. Snowball punch
If your gender reveal party is over winter, this snowball blue party punch from the Frugal girls is a must! With just 4 ingredients, you can quickly make a large batch for everyone.
18. Virgin strawberry starburst jello shots
The prettiest pink starburst jello shots you will ever try! These jello cups are easy to whip up and perfect for team pink.
19. Watermelon smoothie
Another easy drink idea is this watermelon smoothie! With the right balance of sweet and sour, this is such a refreshing party beverage.
20. Blue baby shower punch
This blue baby shower punch from DIY Thrill can be the center of your whole party with the fun rubber duckies floating on top.
You might also enjoy reading: