Baby showers are a great way to celebrate a new mom. Here's some fun games to play at the party so all your guests will have a wonderful time.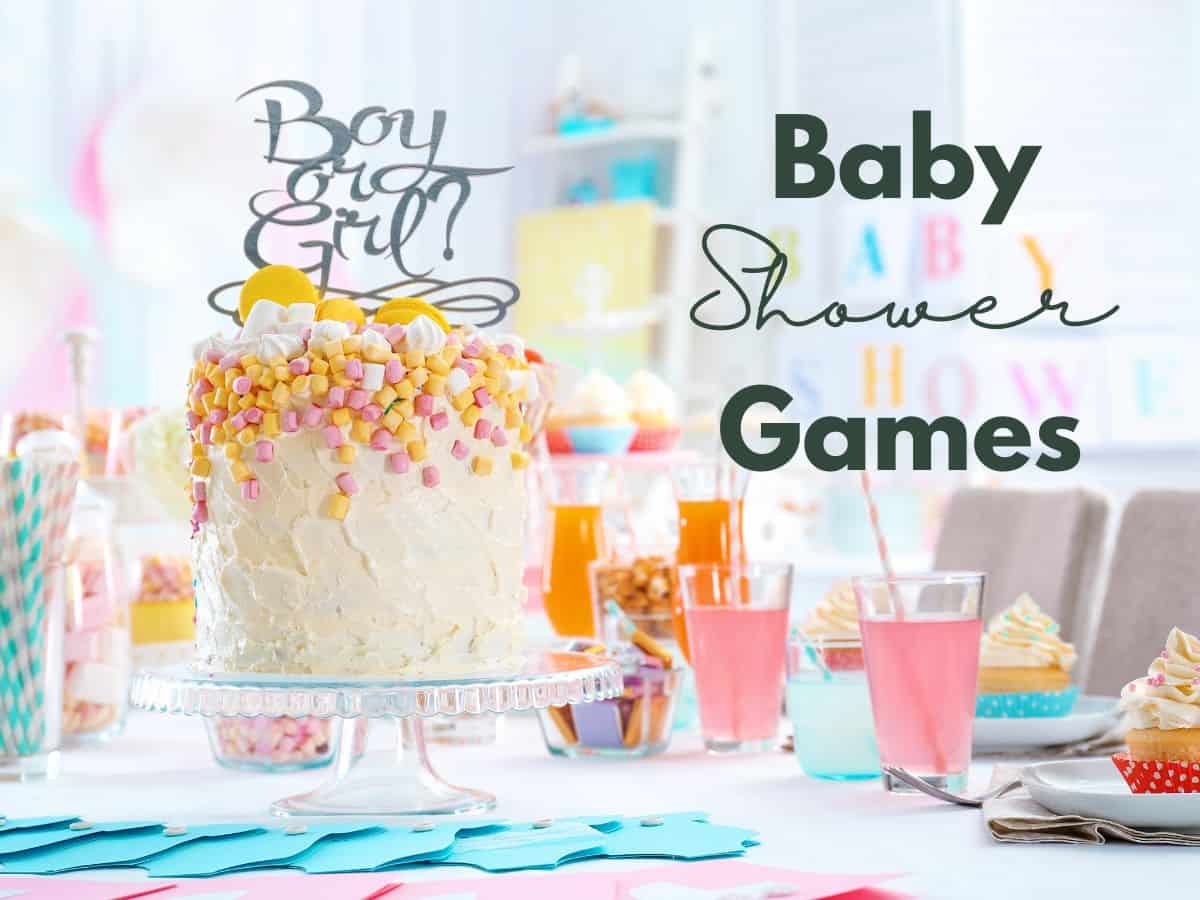 Jump to:
Baby Shower Games and Activities
1.Don't Say Baby Game
In the beginning of your shower, instruct all your guests that there will be a competition and you all start with the same number of clothes pins. Any time someone says baby, you can steal a clothespin, and vice versa.
The person with the most clothespins at the end of the shower wins a prize.
This game is hard especially at a baby shower.
2.Baby Song Game
Split up into groups of two, and each team takes a turn thinking of a song that has the word baby in it. Whoever gets the most points at the end of the game wins a prize.
3.More or Less Game
Inspired by the More or Less game from the Price is Right, this game is played individually and whoever gets the most right wins a prize.
Have a list of baby items all lined up and have prices that are either more than the actual cost or less than the actual cost displayed by each item.
Everyone will make a list on a piece of paper and guess if the prices are more or less.
4.Guess how many game
Using a large clear jar, place a certain number of pacifiers or teething toys (or other baby items).
Have everyone guess how many they think are in there. Who ever is closest or exact gets a prize.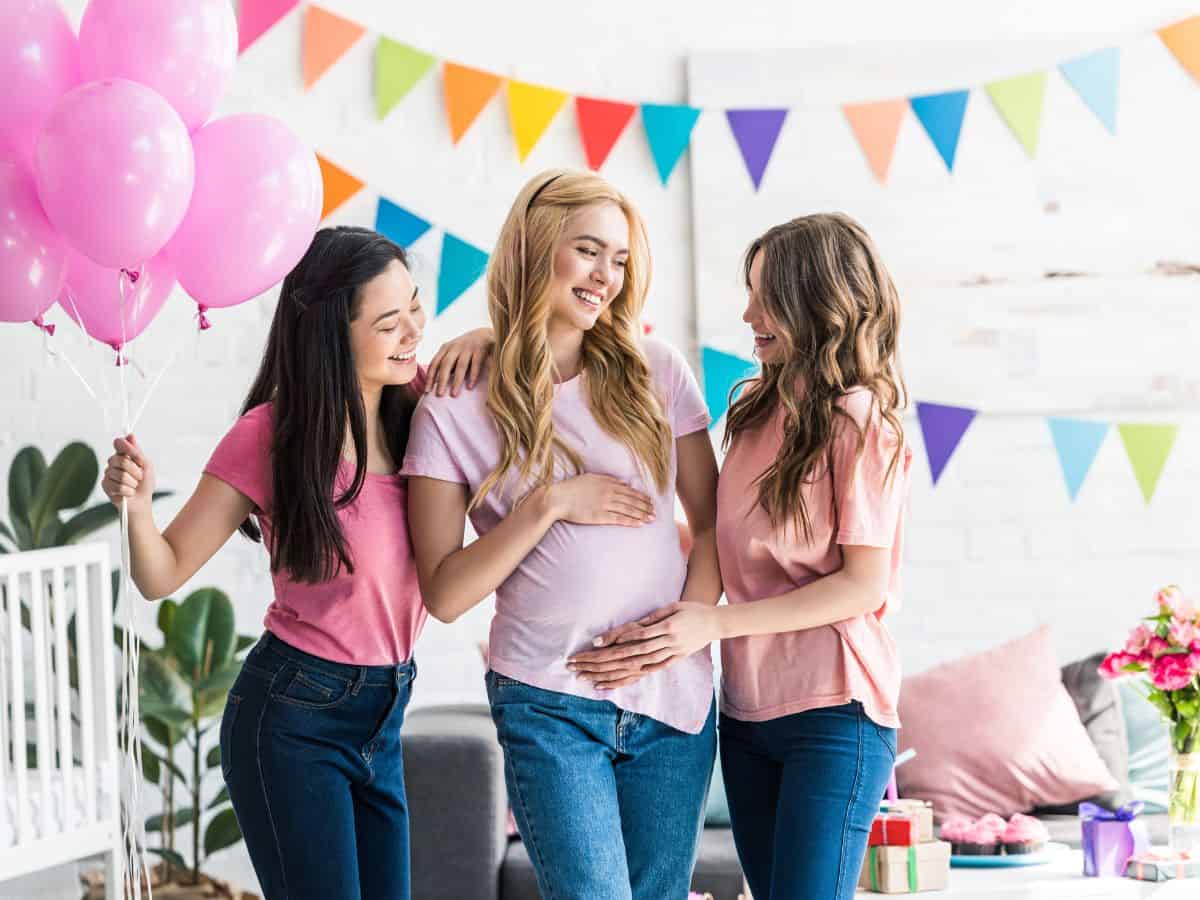 5.What's in the Box Game
Set up a few boxes that have baby items in them, and have each person take turns feeling inside the mystery box and guessing what it is.
Have them write it down, and whoever gets the most right wins a prize.
6.Children's Book Emoji Baby Pictionary
Design your own or grab this pictionary set from Amazon and have your guests decipher what Children's book the emojis are talking about.
Who ever gets the most right, wins a prize.
7.Diaper/Wipes Raffle Game
Inform your guests on your baby shower invitations that you are holding a diaper/wipes raffle. To enter they need to bring a package of diapers or wipes (or both for 2 entries).
Pick a fun prize to raffle off, this way you get lots diapers and wipes that you will eventually use and your guests get a chance to win something cool.
8.Scratch off Tickets
Another fun and simple game is to hand out each guest one of these scratch tickets, whoever gets a poop emoji wins.
What are good prizes for baby shower games?
gift cards
candy
jewelry
lotion
nail polish
candles
Tumbler
wine
adult coloring book
plant
Why have games at your shower?
Baby shower games are a great way to break the ice for family members who don't see each other very often.
They are also a lot of fun and if you can incorporate cool prizes, your guests are gonna be so impressed.
Lastly, baby items used in the baby shower go to the mom so it's just another way to help the new mom get things she might need for her baby.
Baby Shower FAQ
How many games do you play at a baby shower?
This will depend on how long your baby shower lasts. Anywhere from 1-3 games is more than enough.
How long should baby shower games last?
This depends on the game, and how long your party is. Some games only take 10-15 minutes, while others can last for 20 or 30 minutes.
How to play baby shower games virtually?
Pick games like a guess the number game. Fill a jar with a certain number of pacifiers, or baby q-tips and whomever gets the closest wins an e-gift card or prize you can send to them.
Do you have to have games at a baby shower?
No, but it makes it much more fun! It's also a great way for your guests to interact and get to know one another.
More articles you might enjoy