Gardening shouldn't have to break your budget. All you really need is some cheap gardening ideas for this to be your best season ever!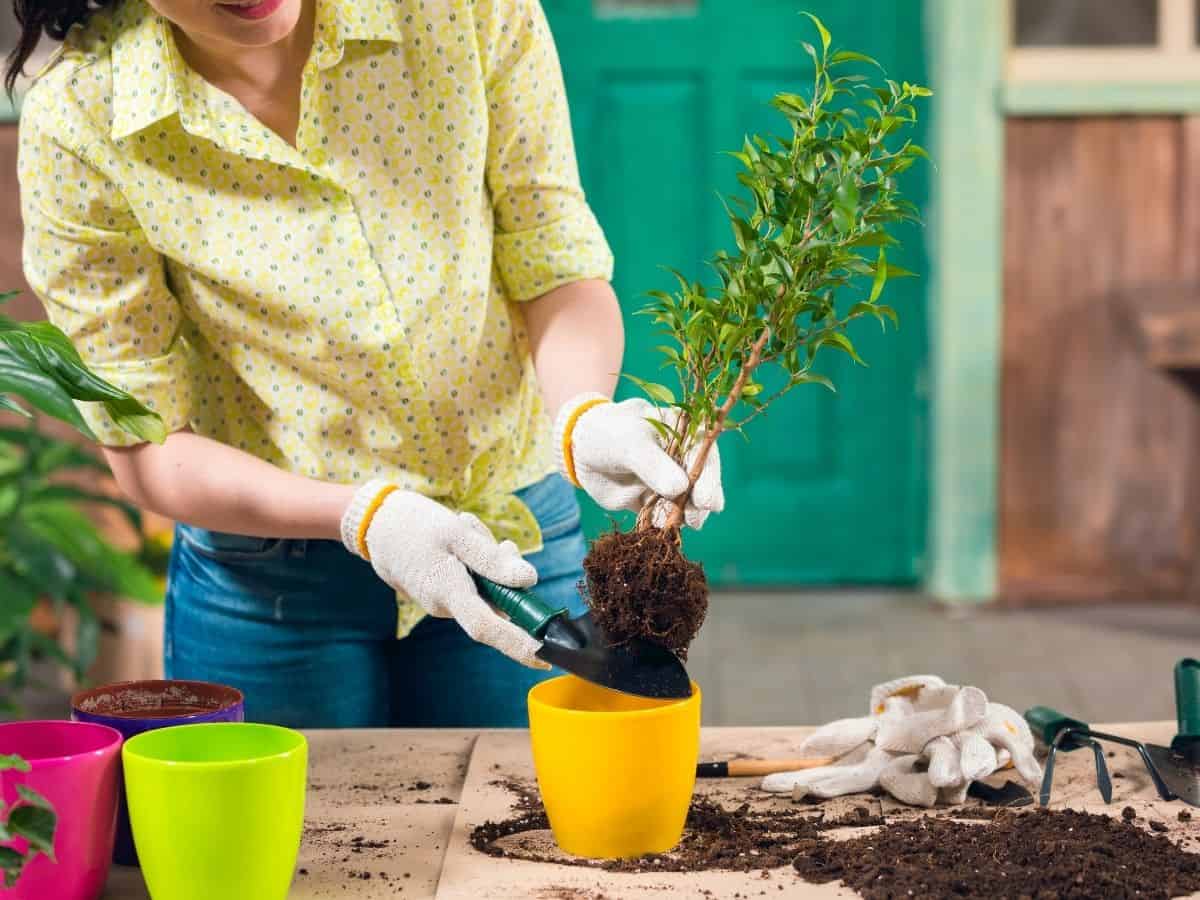 Let's dive right in:
Budget Friendly Garden tips
1.Crushed Egg Shells in your garden
Do you find yourself throwing away egg shells whenever you are cooking with eggs? I'm guilty of this too!
Instead of tossing them, crush them up and use them in your garden to help fertilize and also keep those unwanted pests away.
Since eggs are extremely affordable, there's really no reason not to!
2. Before planting your seeds, soak them in warm water
Another easy way to help give your seeds a boost before planting is to soak them in warm water for 24 hours. 24 hours might seem like forevery when you have the planting fever, but trust me...it's worth it!
3. Toilet Paper Roll Seed Starter
Another item that seems to always get thrown away is the toilet paper roll. To make your own seed starter, fold down one side of the toilet paper roll so it holds soil.
Fill your little tube up with some soil and add in one seed. As the seed sprouts, you can then plant the entire toilet paper roll with your seedling into the ground.
The roll will eventually breakdown and you didn't have to buy any seed starters! Win-win!!
4. DIY plant markers
Another great way to save money and keep track of where you planted your fruits and veggies is to make your own plant markers.
All you need is some paint and some smooth rocks!
5. Tic-Tac Containers to store seeds
The most cost-effective way to store seeds is by labeling tic-tac containers. This is great for when you are storing seeds for next planting season!
6. Use a muffin Tin for creating perfectly spaced holes
When you are planting seeds or flowers, there is usually a rule of thumb that you should space them out at least a couple of inches. To save time, use a muffin tin!
Firmly place the muffin tin in the ground, then place one seed in the center of all the holes you created.
7. Repurpose old broken pots
Things happen, and inevitably we will all end up with broken pots from time to time. Instead of tossing them, repurpose them!
With a sharpie, label the edge with the flower/herb/vegetable you planted and use these pottery shards as garden markers.
8. Repurpose orange juice jug
We typically drink Simply Orange juice, and their jugs make GREAT watering cans!
All you need to do is drill some holes in the lid, and voila. You could also do this to an old milk jug too, but I like the sturdiness of the Simply Orange jugs.
9. Regrow a pineapple
This is a great idea regardless of where you live! Slice the top of a pineapple off and plant it in a large pot with poting soil. It will then regrow a pineapple tree.
10. Regrow potatoes
Have you ever had a potato that started to grow roots because you didn't eat them soon enough?
What you can do is plant them and they will grow a potato plant that will end up producing a LOT more potatoes!
You can also do this by place a potato in a cool dark place until it starts to have roots that stick out of the potato.
11. Regrow lettuce
If you have a head of lettuce, or even a bag of salad, save a leaf and place it in a small jar of water. Put the jar into a well-lit location, and wait a few days.
You will notice roots will start to drow out of the lettuce leaf. Then, all you need to do is transplant it to soil, inside or out (it's up to you).
12. Regrow Cabbage
Just like with the lettuce, if you place a leaf of cabbage into a jar of water, it will start to have roots develop. Then all you do is transplant it to your garden!
13. Buy Gardening Equipment and Pots during off season
Another way to save money on your gardening equipment is to buy during off-season. Hardware stores, and home stores usually mark down gardening equipment after the season is over.
They want to make room for in-season products. This can be a great way to save big!
Especially keep on eye on ceramic planters that go on sale!
I hope you found this helpful for starting your gardens soon. Please make sure to share this to your garden board if you did. Thanks!!
Related Gardening topics: