Finding the best high chair for your little baby is super important especially when they start eating baby food.
You want baby to be safe most importantly, but also a high chair that is easy to clean.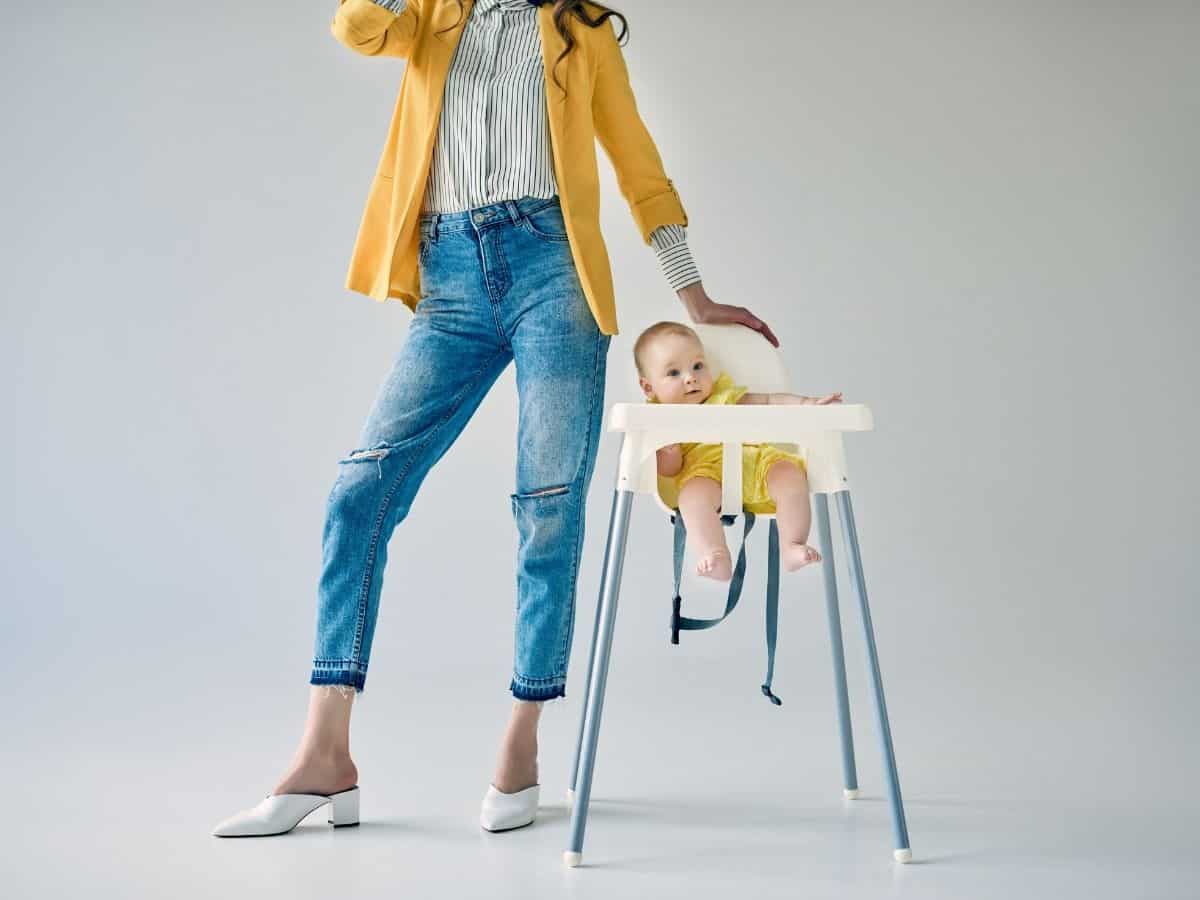 Jump to:
Top 3 baby high chairs
Skip Hop 2-in-1 convertible high chair (can transform into a kitchen helper stool when your child gets older)
Chicco Stack 1-2-3 High Chair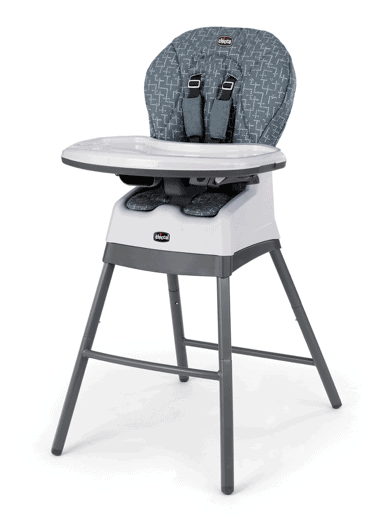 This Chicco high chair is our top pick. It's also what we used with our kids!
It has safety straps, a comfy and easy to clean seat pad. Another fun thing about this is that it has a lift off tray. The ability to lift the tray off without having to remove baby was such a helpful thing.
It has an adjustable back rest, and it can convert into a booster seat or a kids stool as your little one grows up.
2. Graco Slim Snacker High Chair
Our next favorite is the Graco Slim Snacker high chair. It has an adjustable back, a easy to wash seat pad, but it doesn't have a liftable tray.
It's still reasonably priced like the Chicco one, but I wish it had a removable tray. Once you get used to having one, you can't image a high chair without one.
A cool feature this high chair has though is a basket underneath the seat. This would be great for storing extra bibs or wipes.
3. Skip Hop 2 in 1 convertible High chair
This skip Hop high chair is third on our list mostly because it's a lot pricier than the first two.
That being said, it has a lot of bells and whistles that could justify why they priced it this way.
It has inset wheels so you can move it with ease, and a tray under the seat which could catch messes or hold extra things you might need for feeding baby.
On the back it has a hook to hold extra bibs. It also has a removable tray and the seat pad is easy to wash.
The last reason why this high chair is just so darn cool is because when your baby grows up, you can turn this high chair into a kitchen helper stool! I honestly wished this were available when my kids were younger because I probably would have purchased it.
How to pick the best one
easy to clean
storage for feeding items
ability to convert it to something else
lightweight for easy moving
removable tray
removable seat pad
Finding the right high chair is important because your baby will be using it for a couple of years. If you plan it right, even longer with some of the convertible options.
High Chair FAQ
How old should a baby be for a high chair?
Around 6 months old is the best time to start using a high chair with baby.
Are high chairs bad for babies?
No, if used correctly, they are safe and great for feeing baby in. It's important to follow the correct safety measures and wait until baby is about 6 months old to use them though.
How long do babies need high chairs?
There's no specific age range, just look at the high chair manufacturer guide for reference. Some high chairs can work until your child is 2 or even 3 years old. It's really up to you on when you decide to transition to a regular chair.
What is the point of a high chair?
A high chair props your baby up higher so that you can easily feed baby. They help teach baby about sitting up straight while eating, and some high chairs even have storage places to hold all your extra feeding utensils and bibs.
More baby gear you might need