Pack n play travel cribs are the best when your are traveling with your baby. They also come in handy for Grandma's house.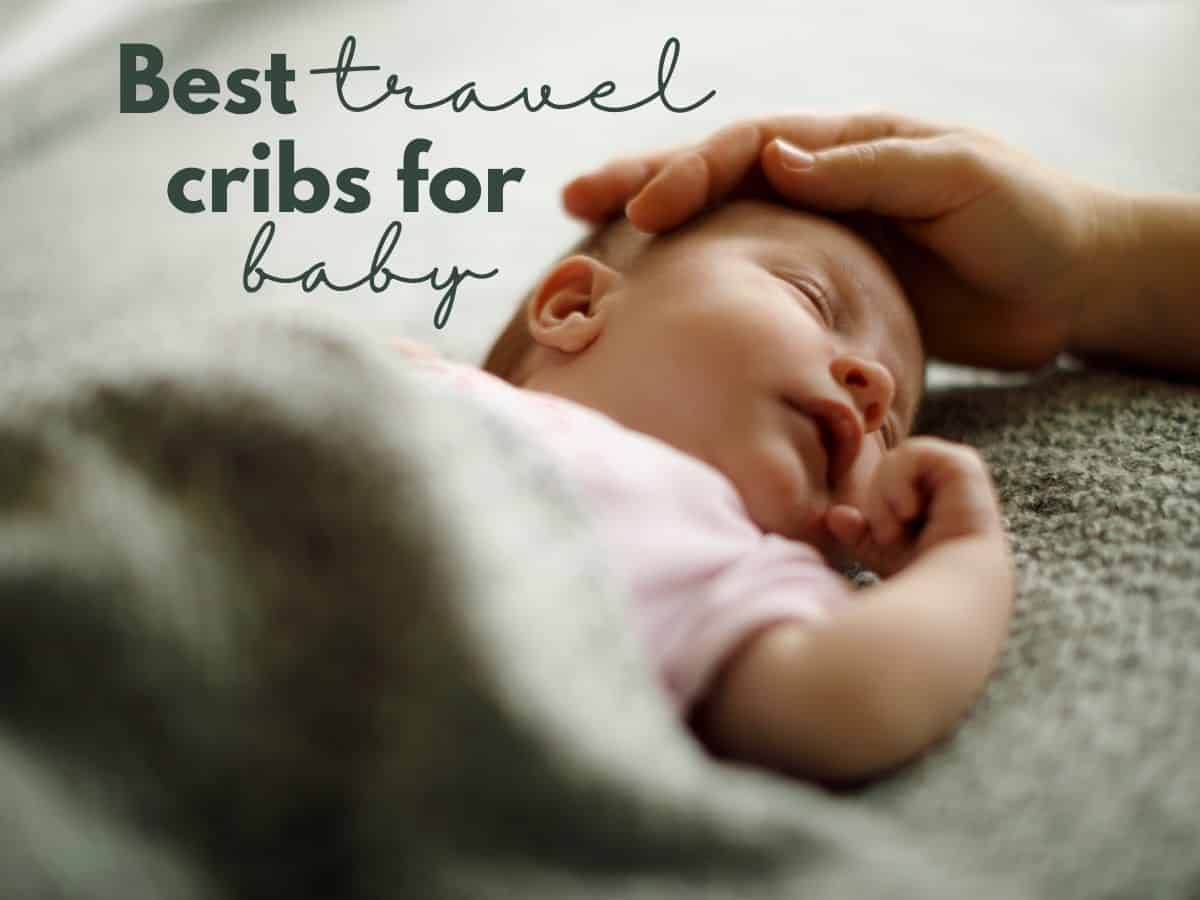 Here's a look at the top 4 and why we think they are better than the others!
Jump to:
How to pick the right pack n play?
Look for a travel crib that is easy to clean.
Pick one that is easy to set up and take down.
Find one that is portable and easy to carry.
Top 4 Best Pack and Plays
1. Guava Family Lotus Travel Crib
This pack and play is what we used with my second, and I wish I had it with my first! It is really easy to set up and it folds all back to fit into a backpack carrier.
The outside is all mesh, so you can see baby and baby can see you! It also has a zipper that lets you unzip one side and play with baby.
What we like:
lightweight
very compact
easy to set up or take down
great for newborns and up to 3 years old
We we don't like:
It's definitely one of the more expensive pack and plays, but my son ended up sleeping in this Lotus travel crib more than his standard crib so it was a great investment!
2. Baby Bjorn Travel Crib
This Baby Bjorn travel crib is similar to the Guava lotus, but with a few differences. It has all mesh sides just like the Guava, but it doesn't have a zipper to open up and play with baby at eye level.
It also more expensive than the Guava, but the mattress is thicker and looks more comfortable.
What we like:
thick mattress
comes with a fitted sheet
light-weight
easy to set up and put away
What we don't like:
3. Dream on Me Travel Light Playard
This Dream on Me pack and play is like the Guava and the Baby Bjorn in design. Like the Baby Bjorn, it doesn't have a zipper that opens up to play with baby, but it is definitely the more affordable option than the Baby Bjorn.
The mattress is thinner like the Guava pack and play, but not as easy to assemble.
What we like:
What we don't like:
many negative reviews on how it takes a lot of time to set up and put away
4. Baby Trend E Nursery Center
This Baby Trend pack n play is a more affordable option, but I always thought that the pack n plays with the bars underneath can't be comfortable. It's alright for a nap but sleeping overnight would probably be uncomfortable.
It also comes with a diaper and wipes holder so you can have everything all in one place.
What we like:
affordable
has wheels
easy to set up or take down
insert that raises baby so you don't have to bend all the way in to put baby
What we don't like:
not ideal for overnight sleep
Picking out a good pack and play really comes down to what you need it for. There are so many different ones out their and lots of price points, but these are the top four on the market right now!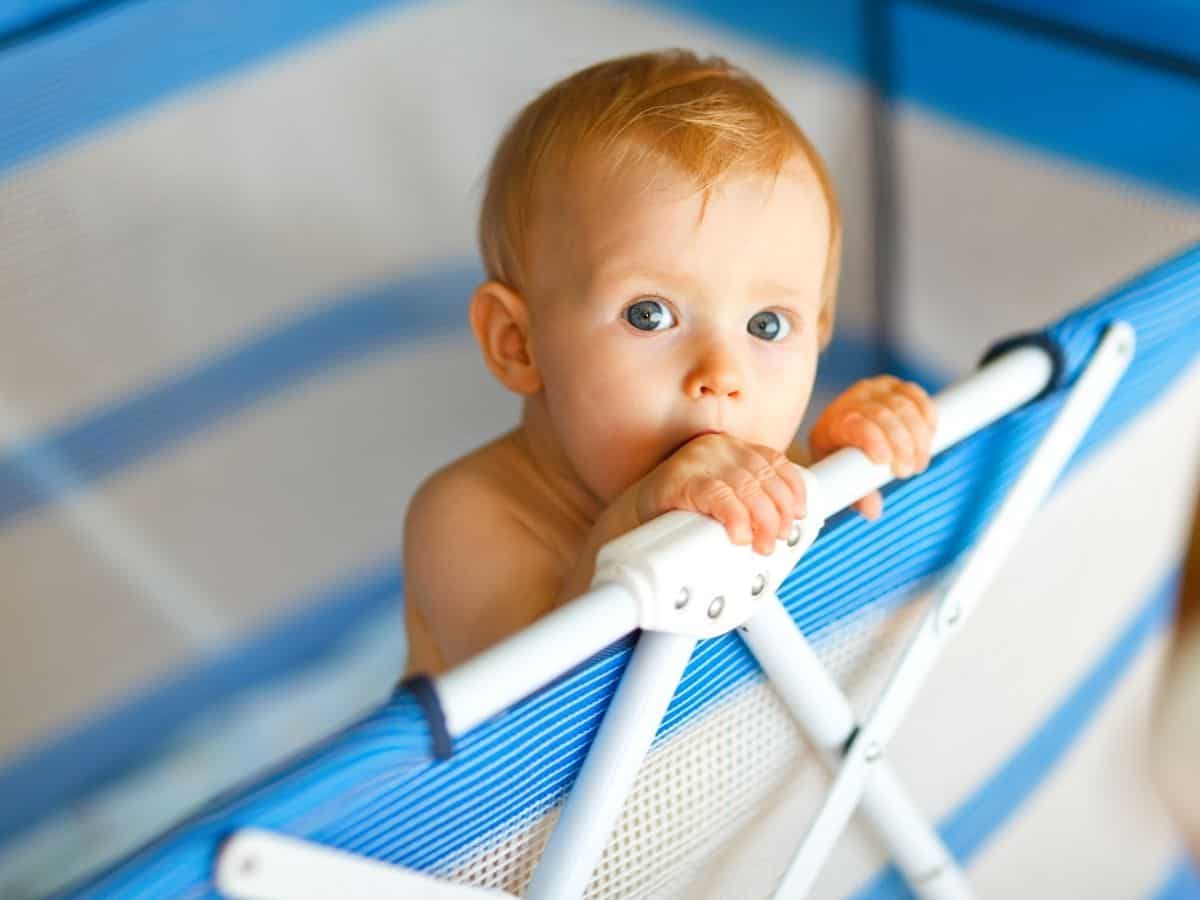 Pack n Play FAQ
What should I look for in a pack n play?
You want to pick a pack n play that is easy to clean, easy to set up, and is portable and easy to carry.
Do I really need a pack n play?
Pack and plays are really great for traveling and on the go. They are also perfect for Grandma's house when she babysits.

While no, you don't necessarily need one, if you do a lot of traveling, it will make things so much easier!
What is the safest pack n play?
The safest pack n plays are the ones made with mesh fabric.
You might also enjoy reading: