Finding the best double stroller for your twins or toddler and baby can be so time-consuming. Here's our complete guide on what to look for and our top picks.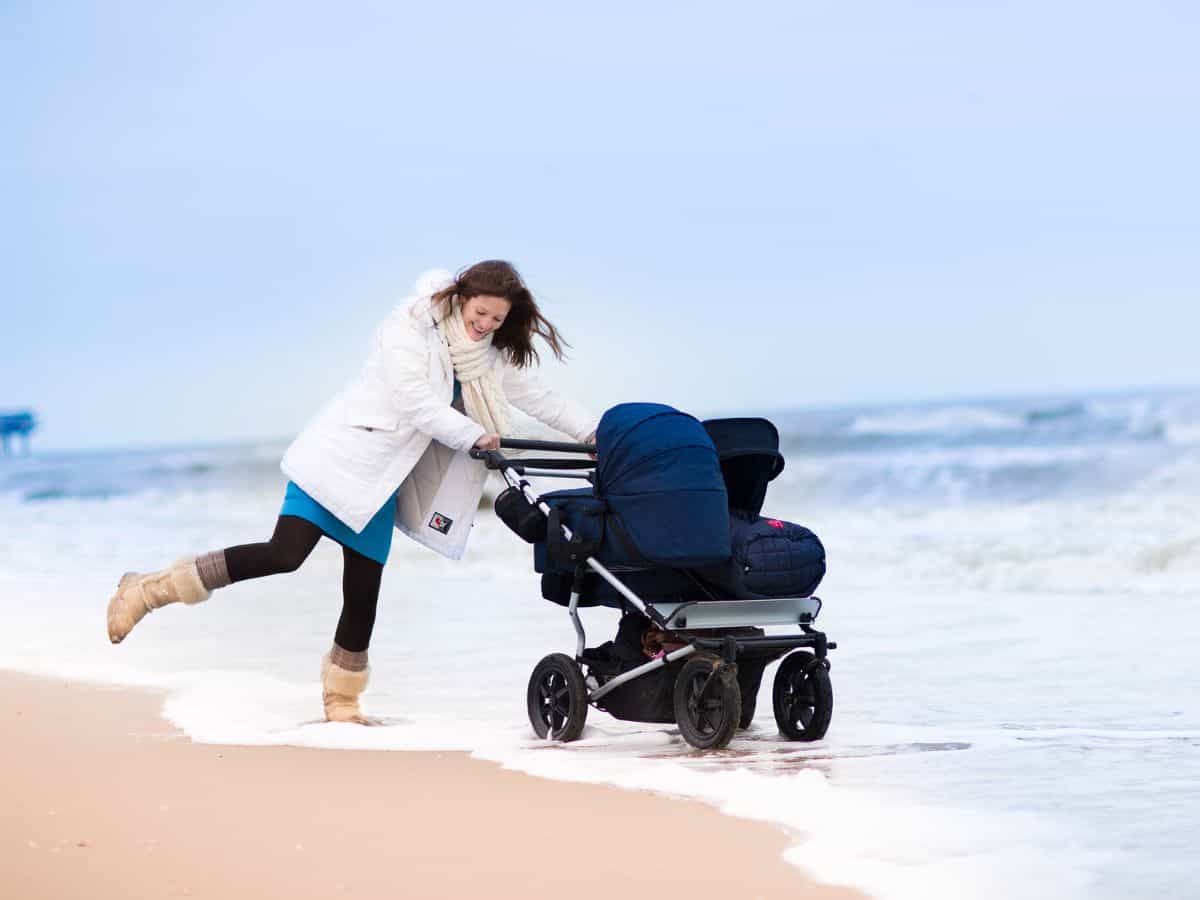 Jump to:
Top 3 best double strollers
Baby Trend Sit N Stand Compact double stroller (best for infant and toddler)
BOB Gear Revolution Flex 3.0 Double stroller (best side by side double stroller)
1. Baby Trend Sit N Stand Compact double stroller
Our top choice is this sit n stand double stroller from Baby Trend. It's great for pushing baby and a toddler, or twins.
What we love:
It fits baby trend carseats that easily click into it.
Large basket underneath to hold items or other baby things.
It has a ride on platform for young kids in the back.
It's easy to fold.
It has snack trays and cup holders in both seats.
What we don't like:
It's hard to turn, but with most double strollers this is the case.
It takes up a lot of space when folded.
2. BOB Gear R3evolution Flex 3.0 Double Stroller
Our runner-up is this side by side double stroller from BOB Gear. It has a lot of perks that most other double strollers don't have.
What we love:
The sun visors are extra large which is really great for hot summer days when you don't want baby to get too much sun.
It has a big storage basket.
Since this is a jogger stroller, the wheels are easier to push and gives a much smoother ride.
Has 10 extra storage pockets on the back.
Front wheel has 360 degree swivel, which makes turning much easier!
It has an adjustable handlebar.
What we don't like:
It's expensive.
It doesn't have a snack tray.
You need an adapter to click the carseat into it.
3.Graco DuoGlider Ready2Grow Double Stroller
Our final pick is the Graco DuoGlider Ready2Grow double stroller. It's sleek design has parents loving it!
What we love:
It has a large storage basket under the stroller.
Click connect carseat into the stroller.
It folds easily.
It has a ride on platform for young kids in the back.
What we don't like:
It doesn't have a snack tray.
What makes a good double stroller?
Easily connect car seat- a lot of newborns are pushed in a stroller while still in their car seat.
Has storage- new and seasoned parents bring a lot of stuff when they are out and about so having storage is always a big deal.
Easy to maneuver- pushing a double stroller with two kids should be smooth sailing. Jogger strollers have better wheels and tire systems for a smooth ride.
Snack tray-these are great for holding baby toys, pacifiers, or snacks when your little one gets older.
Easy to fold- if you are out and about with your kids, the last thing you want to do is struggle with folding and unfolding the stroller.
Side by side vs tandem double strollers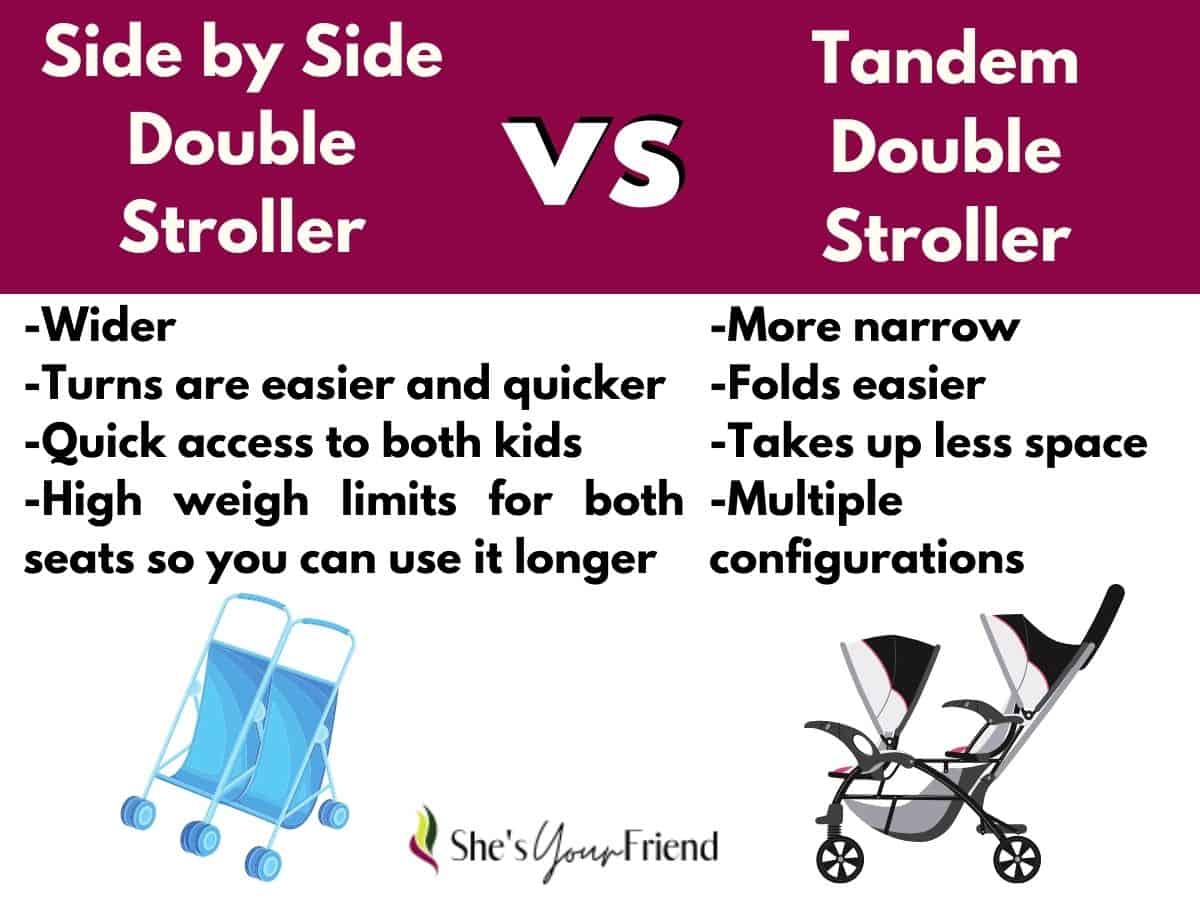 Side by Side Double Strollers
Wider, which is great for big locations, but some stores don't have wide aisles.
Turns are easier and quicker to make, you just have to take into consideration the width.
You have quick access to both kids.
Side by side strollers tend to have hight weight limits which means you can youse them longer.
Tandem Double strollers
These are more narrow, but longer.
Turning is a little trickier because of the long span of the stroller.
Tandem strollers tend to fold up easier and take up less space when folded.
These strollers typically have multiple configurations.

Switch from double stroller to a single stroller and a platform for another kid to ride on.
More baby gear articles: