Baby mittens have many uses, but for newborns they are essential for keeping their face from getting scratched.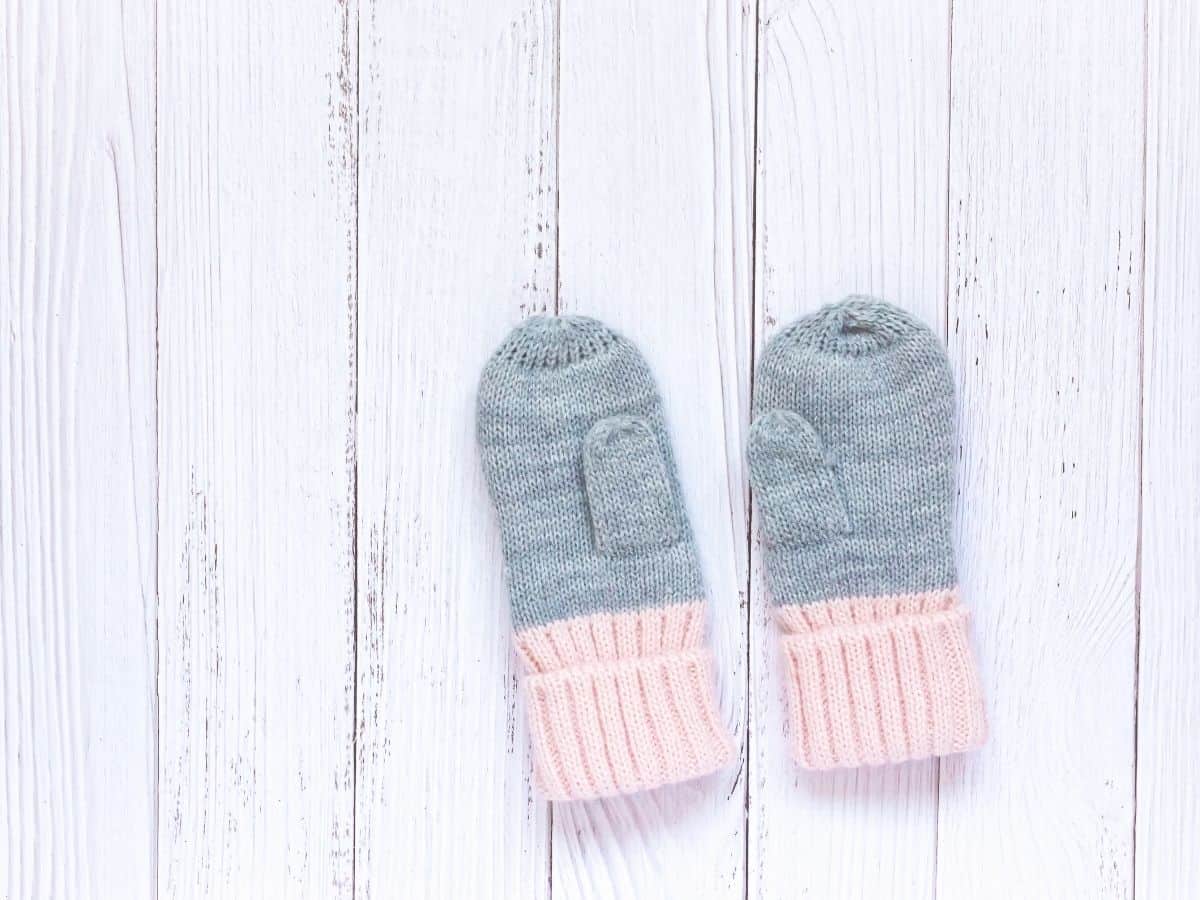 Some baby mittens are used for teething, and others are just to keep your little one's hands warm.
Jump to:
The best Baby Mittens for 2022
1. Rative Newborn Baby No-Scratch Mittens
How fun are these colorful baby mittens?! They have an elastic to help keep them on your baby's little hand. They are made with 100% cotton, and easy to wash.
From my experience though, they have a tendency to get lost. That's why this 12 pack is nice, you have lots more sets!
2. Sherpa Lined Baby Mittens
Simple cotton mittens are great for warmer weather, but during the winter time you might opt for a sherpa lined mitten.
They are warm, have elastic to hold them in place, and prevent any scratches from baby's fingernails.
3. Goumikids Adjustable Baby Mittens
If you baby is a Houdini with mittens, then these adjustable mittens might be just what you need. Not only do they have elastic, but they also have a velcro.
The contrasting colors on the mittens are also fun and keep your baby's attention.
4. Silicone Teething Mittens
When baby starts teething, having some silicone teething mittens can really help out. The ridges help soothe those aching gums.
You can find more great ways to soothe a teething baby here.
Baby Mittens FAQ
Do babies really need them?
Yes. Babies, especially newborns have sporadic arm movements which can lead to a lot of face scratches.

Mittens help keep this from happening.

It's also the reason why a lot of hospital will give out a plain set of baby mittens to new parents while they are in the hospital. I know mine did!
Can baby sleep in these mittens?
While every baby is different, it is always advised to avoid anything in the crib. This is to prevent SIDS.
What are the best no scratch mittens?
We really like these no scratch mittens from Rative. They are 100% cotton, brightly colored, and affordable.
While you might want baby mittens to keep them from scratching their face, they are also great for keeping your baby warm or even helping to soothe teething pains. Whichever it is, I hope you found this article helpful and choosing the best mittens for your little one.
Related Baby Topics: