Halloween is a fun time to decorate your classroom! These decorations are sure to have all your students surprised and excited for October.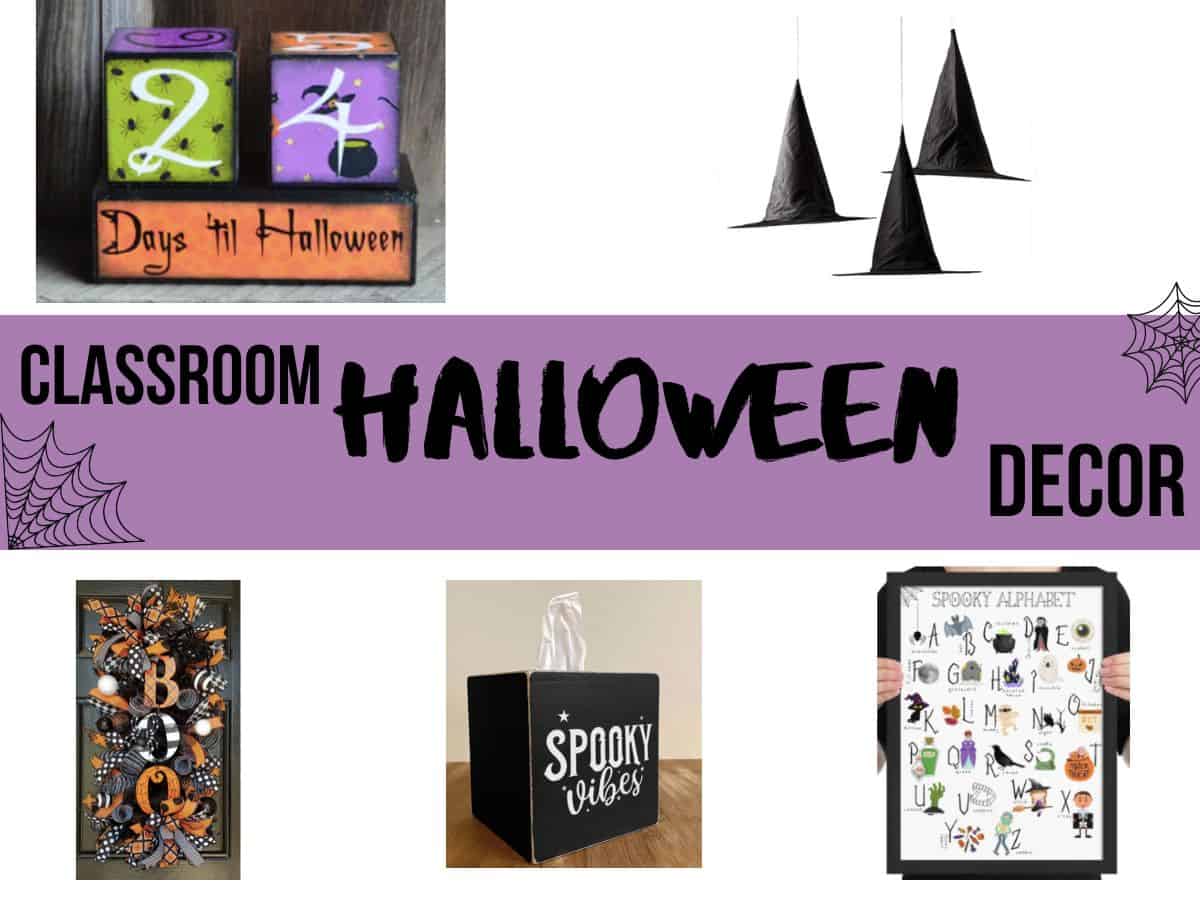 Jump to:
Classroom Decorations from Etsy
1. Halloween countdown blocks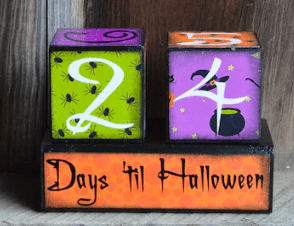 Probably one of the easiest decorations to add to your classroom are these Halloween countdown blocks.
Each day your students get to see how many more days are left until Halloween.
2. Hanging Witch hats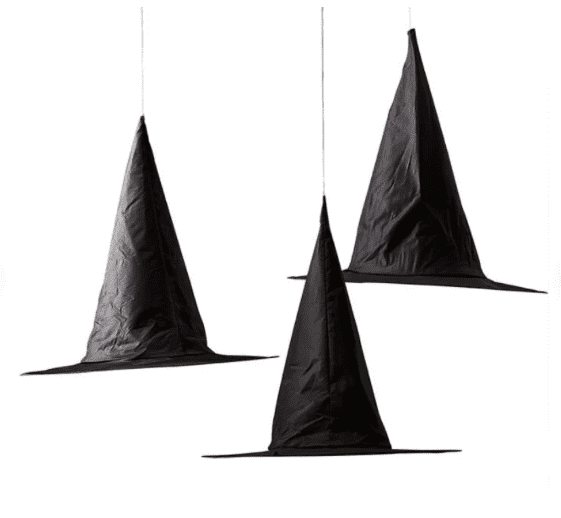 Another idea to liven up your classroom is with hanging witch hats. If you use a transparent fishing line you can make them almost look like they are floating.
This would be a great DIY or you could purchase some here from Etsy.
3. Spooky Vibes Tissue Box Cover
Who else goes through kleenex faster than anything else?! Add this fun tissue box cover to your room for Halloween!
4. Halloween Wreath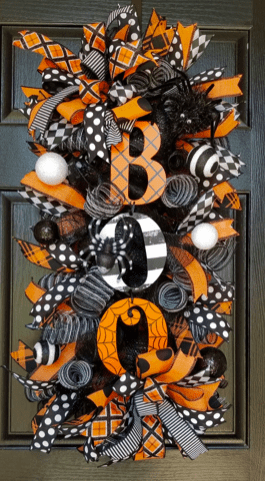 This bright orange and black Halloween wreath is another great way to add flair to the door of your classroom!
5. Framed Halloween Alphabet Poster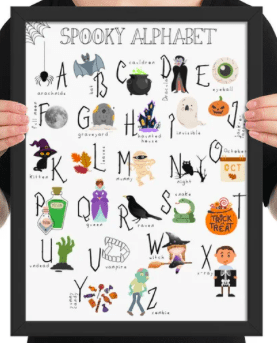 For preschool and kindergarten classrooms, this framed alphabet poster is perfect for October!
Classroom Decorations from Amazon
6. Halloween Decorative lanterns
These decorative Halloween lanterns are another fun idea to add to your class. They have a timer and the LED candle has a realistic flickering light effect!
7. Spiderweb Garland
Hanging up decorations like this spider web garland is another great way to add some Halloween spirit to your room.
8. Paper Lanterns
Adding paper lanters will give your classroom more brightness and color!
9. Cobweb bulletin board borders
Adding festive borders to your bulletin boards or white boards is another simple idea that makes a big impact for little ones!
Other ideas for decorating
Use your students artwork and Halloween crafts as decorations by hanging them up on a bulletin board.
Make DIY paper bats and jack-o-lanterns and place them on a wall.
Visit the dollar tree, because you can buy in bulk and get a great price.
Pick a theme (orange and black, bats, spiders, witches) and expand from there
You might also enjoy: