A baby smile can light up any room, but when do babies start to smile? The answer will surprise you!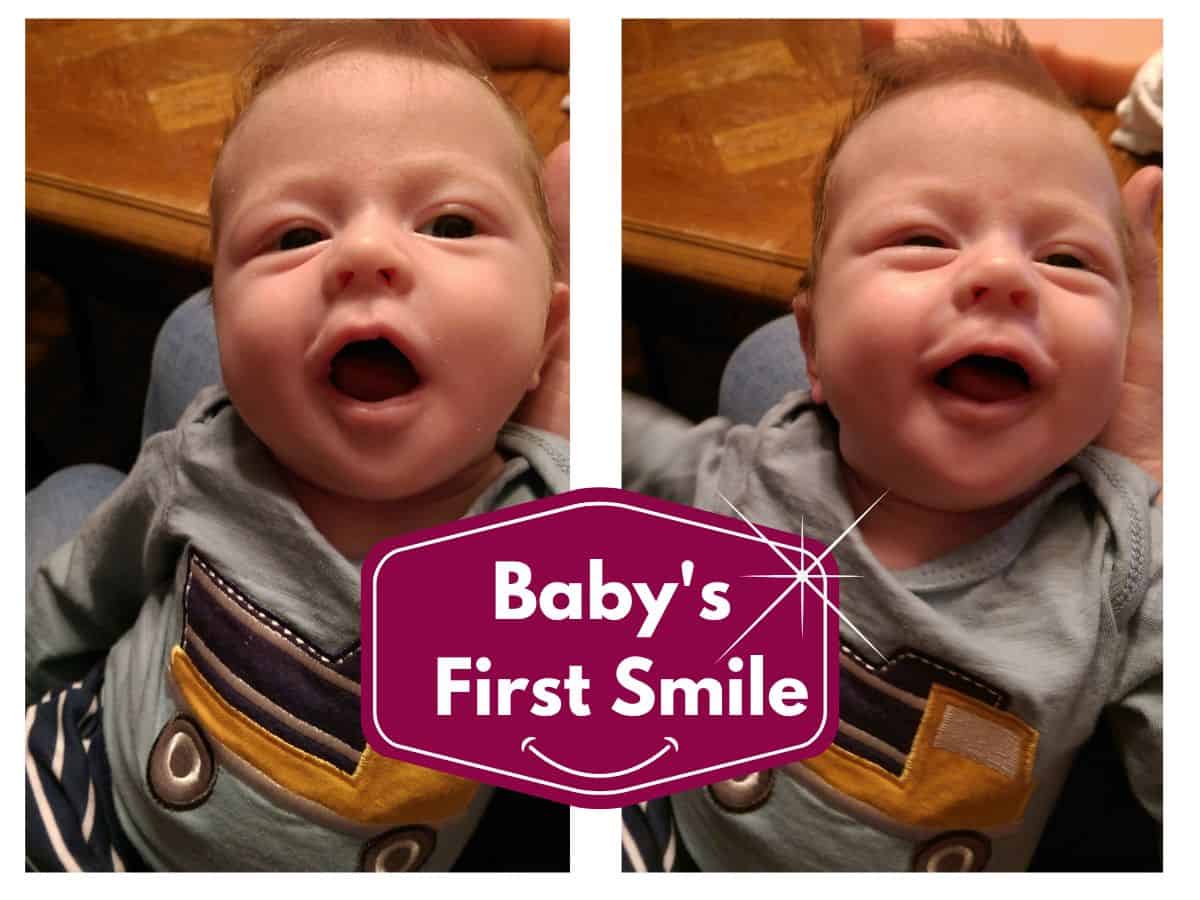 Jump to:
When do babies first smile?
According to HealthyChildren.org, a baby's first social smile happens around 2 months. It's the milestone every parent loves!
Make sure have your camera at the ready.
What is a smile reflex?
Some newborns have a smile reflex where they will smile while they are sleeping. It's not a smile on purpose, but just wait! As baby gets older, around 2 months, he/she will start socially smiling at you and others.
Cue the baby fever!
How to encourage baby to smile
smile at them
play with them
sing songs, rhymes, or fun baby books
find a word they think is funny, and those baby smiles and laughter will overflow, my daughter liked when I said the word "yum". She would giggle and smile over and over.
As baby gets older, peek-a-boo is another fun game!
Myths about baby's smile
Baby smiles because they are gassy...this is untrue. Some newborns have a smile reflex, but it's not gas that's causing it. If baby is 2 months old or older, those smiles are baby's way of socializing with you!
Another myth or wives tales is that baby's smile in their sleep because they see angels. While very cute to think of, this is also untrue.
More baby articles you might like: