Having your first baby is such an exciting time! Although, new dads don't get much of the hype or gifts.
One way to help him feel included and loved is to get him a gift too!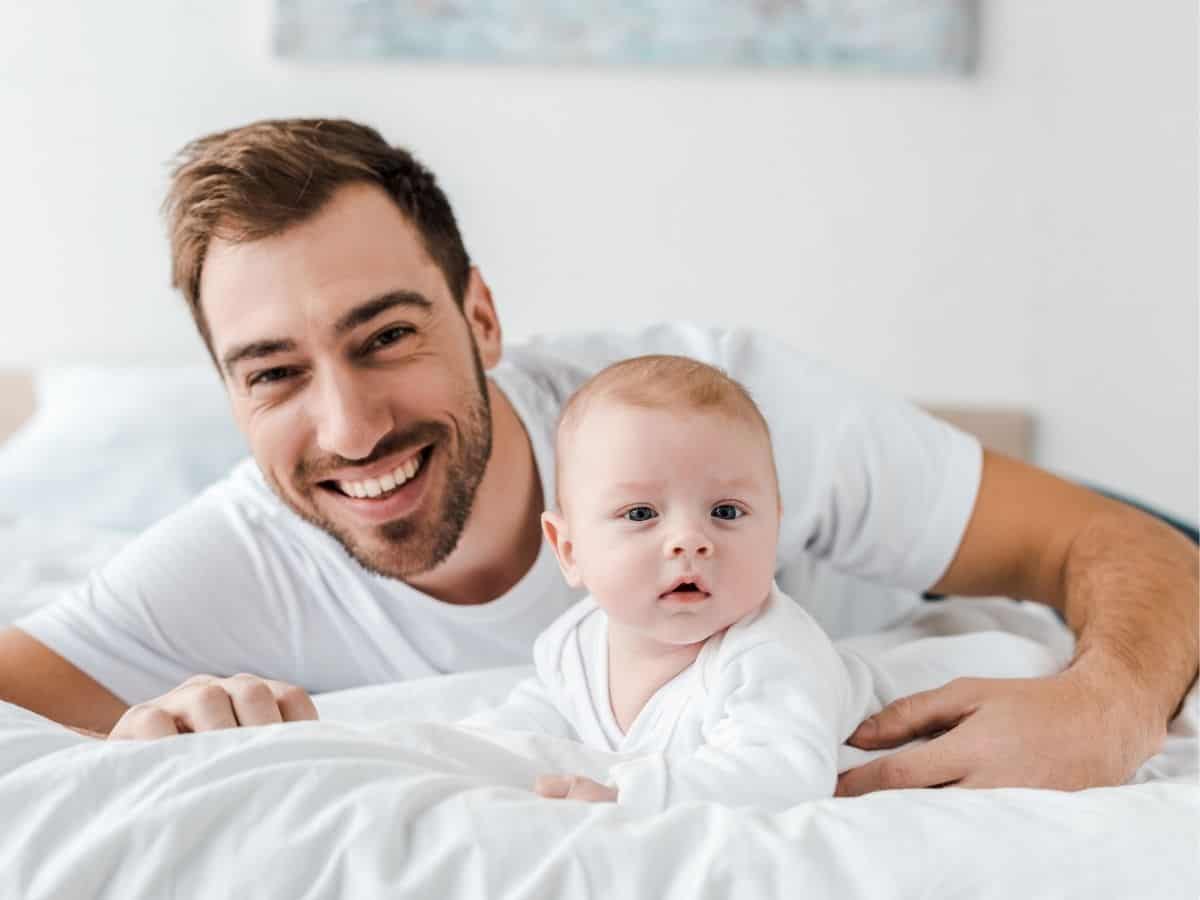 Jump to:
Gift Ideas for new dads
Cool Electronics
Fun Dad Gear
Hobby Gifts
Gifts for the tired new dad
Best Gift Cards for new dads
Texas Roadhouse
Cabela's
Bass Pro Shop
Lowes
Amazon
Starbucks
Cool Electronic Gift Ideas
A video camera is a great way to document all the firsts with your new baby. This canon video camera is easy to use and takes amazing videos!
If video cameras aren't his thing, then a cool digital camera would be another awesome gift!
There are 2 different kinds of camera to choose from: point and shoot (affordable) and DSLR (expensive & great quality photos). Depending on what your budget is, you can snag this Canon Powershot on amazon that includes extra memory cards.
If you have a larger budget, this Canon T8i is amazing! Gives you the ability to remote shoot, wifi to send photos directly to your phone, and the photos are going to be amazing. It's an investment in a lifelong camera to take photos of your family!
The last electronic gift idea for a new dad is an iPad. There are a lot of sleepless nights and early feedings that dad can help out with. Getting him set up with a cool iPad will give him the ability to stream a video while he is feeding baby.
Gear for New Dads
Matching shirts are so much fun because they are inexpensive, and there are lots of different kinds. If he is into video games, this player one player two combo is perfect!
Another useful gift is this tactical baby carrier for dad. This lets him carry baby around safely, while still looking cool!
Along with that, you might also think about a diaper backpack just for him. They make lots of diaper backpacks for dads that have all the functionality without looking like a women's purse. He will appreciate this, trust me!
Are you even a dad, if you don't know any dad jokes? This dad joke book will remedy that soon enough!
If snacks and beef jerky are your husbands love language, then gifting him a Man Crate would be perfect.
Hobby Gifts for Expectant Dads
If your husband is the outdoorsy type, than he would love a cooler. If you really want to wow him, get him a Yeti cooler.
This stud finder is a cool gadget that can help dad hang pictures and anchor furniture in your baby nursery! Just don't be surprised if he tries it on himself...because that's the epitome of a dad joke! You have been warned!
Gifts for the tired new dad
It's not just moms who have sleepless nights, dads do too!
Giving him a Keurig coffee maker will help him up his caffeine quickly. Or an espresso maker will do the job.
Favorite Gift Cards for Dads
When in doubt, gift him a gift card to his favorite store! Whether that's Starbucks for a pick-me-up, Amazon for a cool gadget, Cabela's for the outdoorsy type, or Texas Roadhouse for a date night.
More gifts for him