Are you planning on having a c-section or have been told by your OB that there's a good chance you will need one? Here's the ultimate checklist for what to pack in your hospital bag.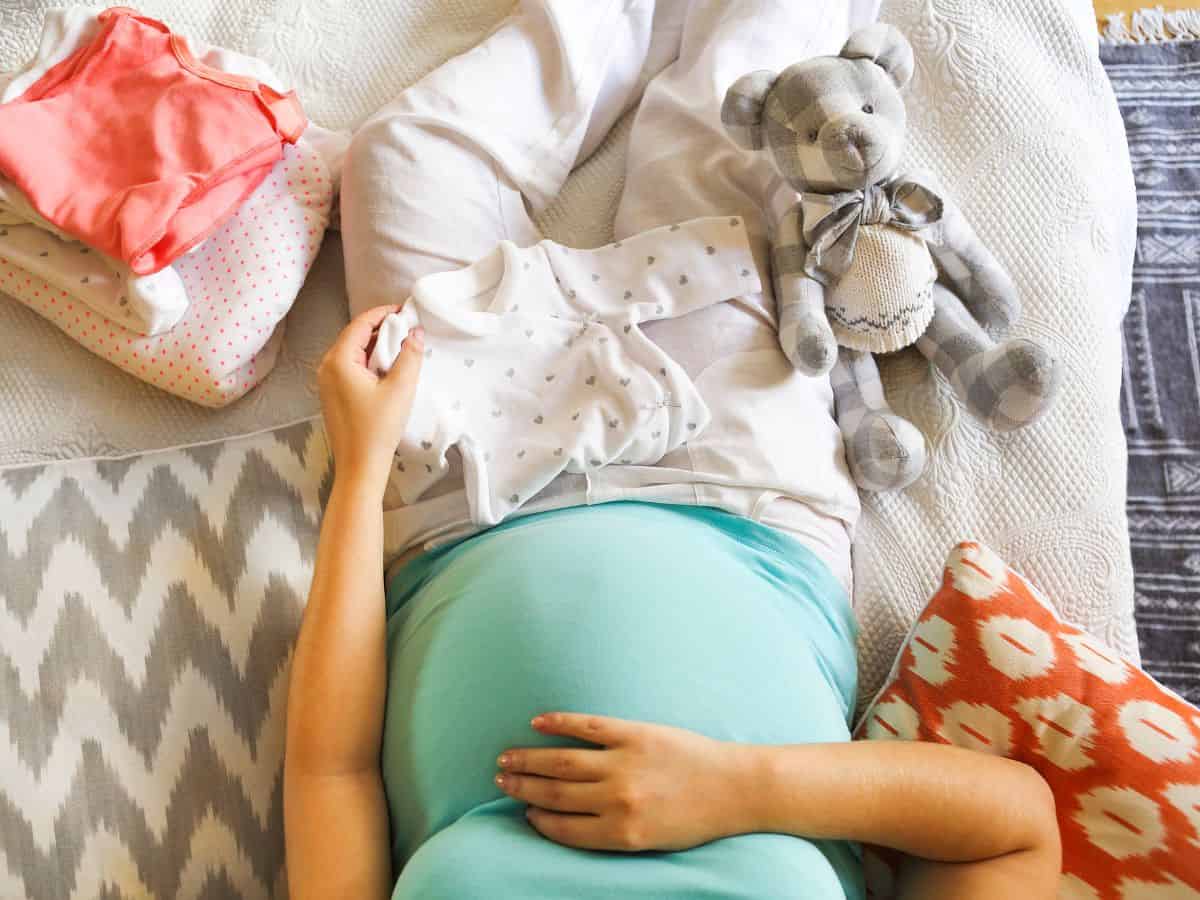 Jump to:
Hospital bag for mom
When you have a c-section, plan to be at the hospital longer. Here's what I packed in mine for my planned c-section:
3 Nursing tops
2 pajama pants
1 dress for pictures and going home
socks-because the hospital socks just don't cut it.
Toothbrush and tooth paste
Hair brush, shampoo, conditioner
mascara (for pictures)
deodorant
flipflops/sandals
a stool- depending on what you drive, if you are leaving the hospital and need to step up into your car, bring a stool. Those couple extra inches don't seem like much before, but after a c-section, it's agony!
a pillow-for the ride home, having a pillow pressed against your stomach will make the drive a lot more manageable.
phone charger
chapstick
Your birth plan (if you have one). Learn more about how to create a birth plan here.
Hospital bag for dad
Just like with mom, dad needs to pack a few extra clothes for the stay because recovery time for a c-section is longer.
3 shirts & 3 pants/shorts
gym shorts for sleeping in
glasses
contact solution
hair brush & shampoo
toothbrush & toothpaste
deodorant
snacks
phone charger
Does baby need a bag too?
Yes! Pack a cute outfit and swaddle blanket for photos. You can also pack just a few diapers and wipes but for the most part your hospital will have what baby needs while you are there.
What to bring home from the hospital
belly binder-wearing this makes everyday life a lot less painful (from sneezing to coughing to walking).
perineal spray bottle-this helps you clean down there after going to the bathroom.
As many mesh underwear as they let you have.
Thick pads or stock up on some extra heavy maxi pads.
More articles you might enjoy: