Gentle c sections are a new way moms are taking back their birth plan when a c section has to happen.

Jump to:
What is a gentle cesarean birth?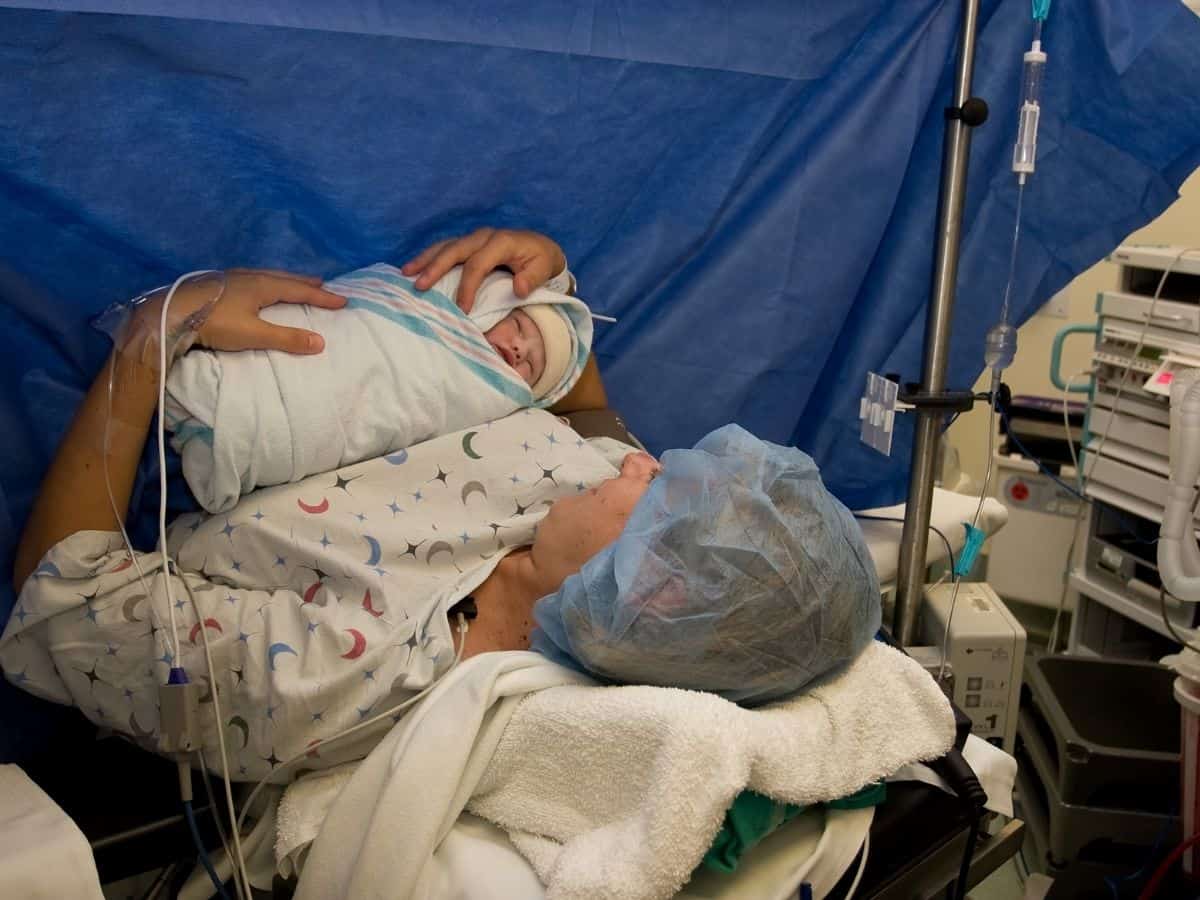 The idea of a gentle cesarean is that it is still focused on mom getting to hold baby right away, and some moms opt for a clear drape so they can watch.
Gentle c-section vs c-section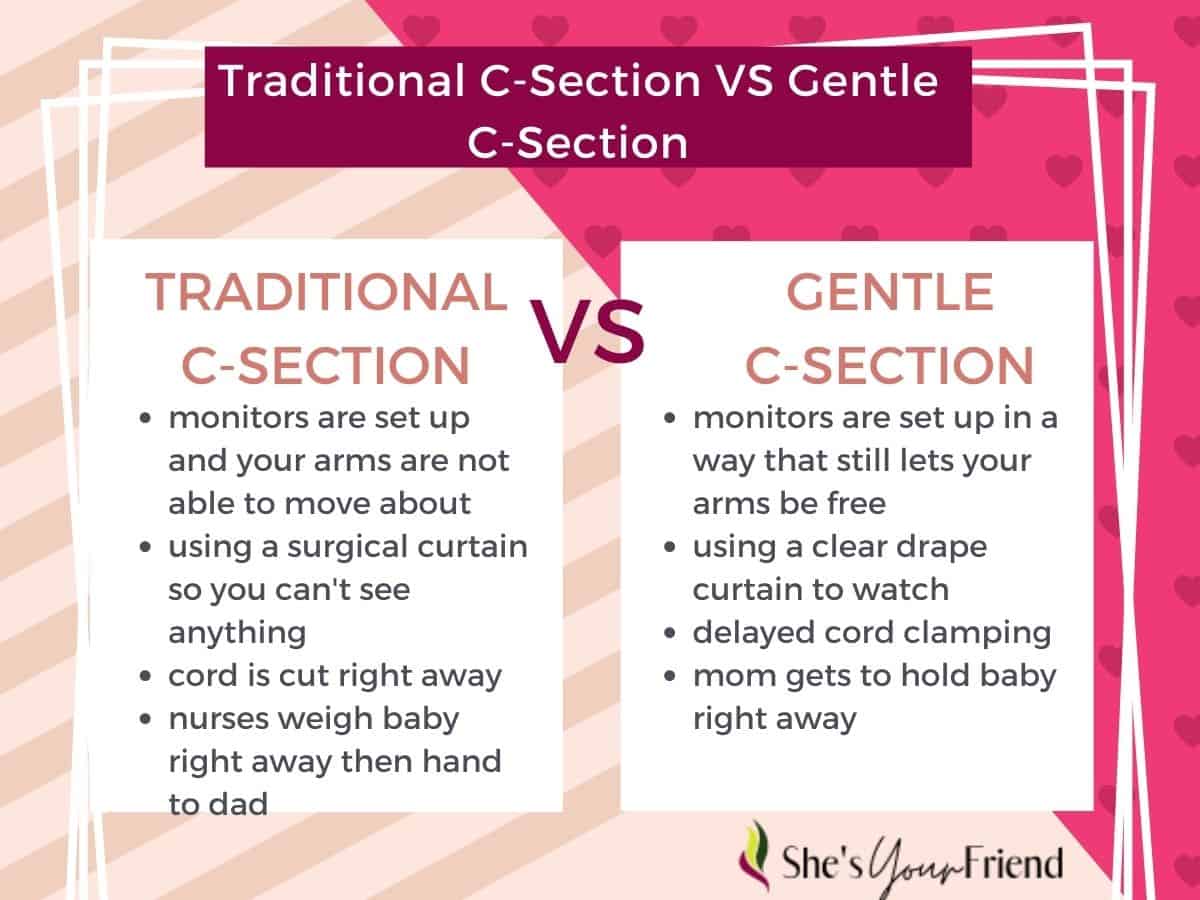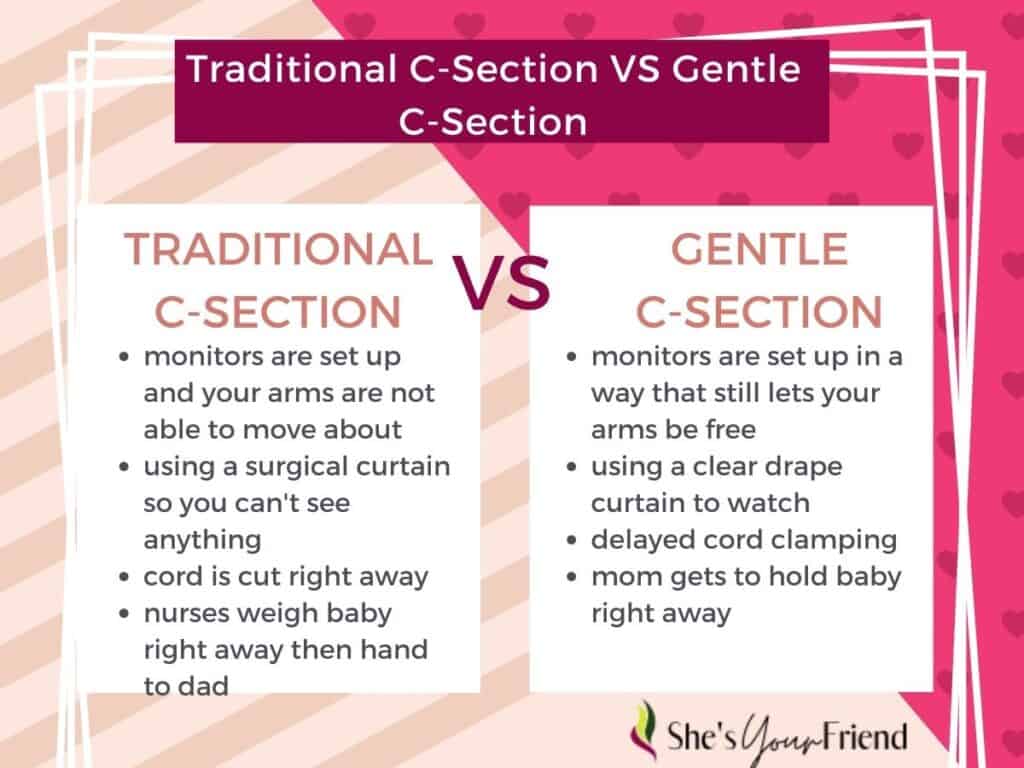 Traditional C-Section
With a standard c-section, you aren't able to hold baby right away because they have one arm getting an iv, and one arm getting blood pressure checks regularly.
Use a surgical curtain, so you won't be able to watch.
Cord is cut right away
Nurse weighs baby, does their assessment then hands baby to dad, spouse, or partner.
Gentle C-Section
Monitors are placed in a such a way that lets your arms be more free.
Use a clear drape so mom and dad can watch.
Delayed cord clamping is sometimes possible.
Mom gets to hold baby right away and even try to start breastfeeding.
Is this always available?
While the idea of a gentle c section sounds appealing, it's not always available. Safety of mom and baby come first.
If you are having a planned c section after a previous emergency c-section, talk with your OBGYN and see what they are comfortable with for you.
Is family centered cesareans for everyone?
Again, these are not for everyone.
Especially opting for a clear drape to watch. Make sure you discuss this with your partner well in advance because the last thing your OR team wants is a fainting spouse.
You might also enjoy reading: