Succulent gardening is perfect for kids. Succulents are easy to plant and keep alive. It's also a lot of fun with the right planter.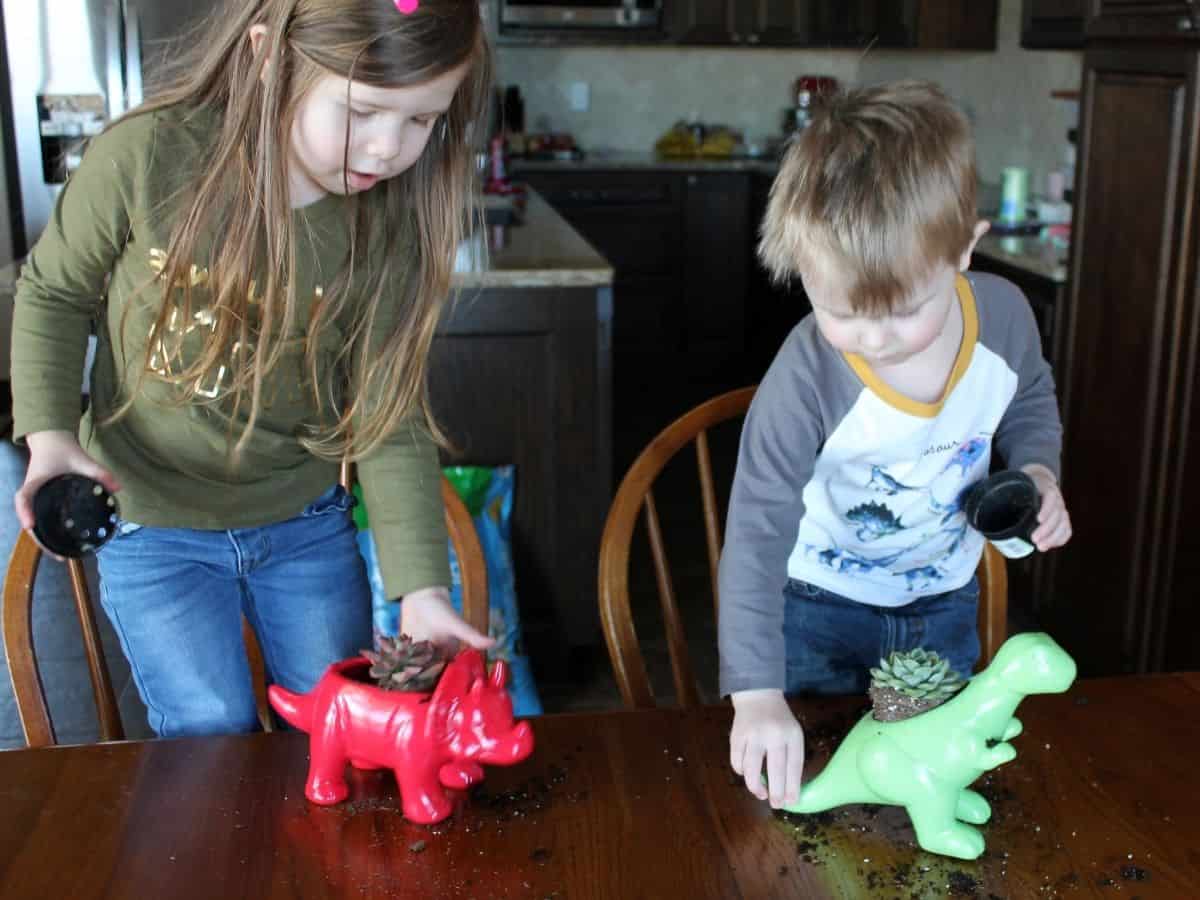 Jump to:
Find some fun planters (with drainage holes)
Let your kids pick out their favorite planter or snag some from Target or Amazon.
My daughter picked the triceratops and my son picked the t-rex.
Expert tip: Look for a planter or pot that has a drainage hole. They make some gorgeous pots but without a hole whatever you plant will eventually die.
Alternatively, if you find a planter you can't live with out, you could always drill a hole in it.
Pick some succulents that will fit the planters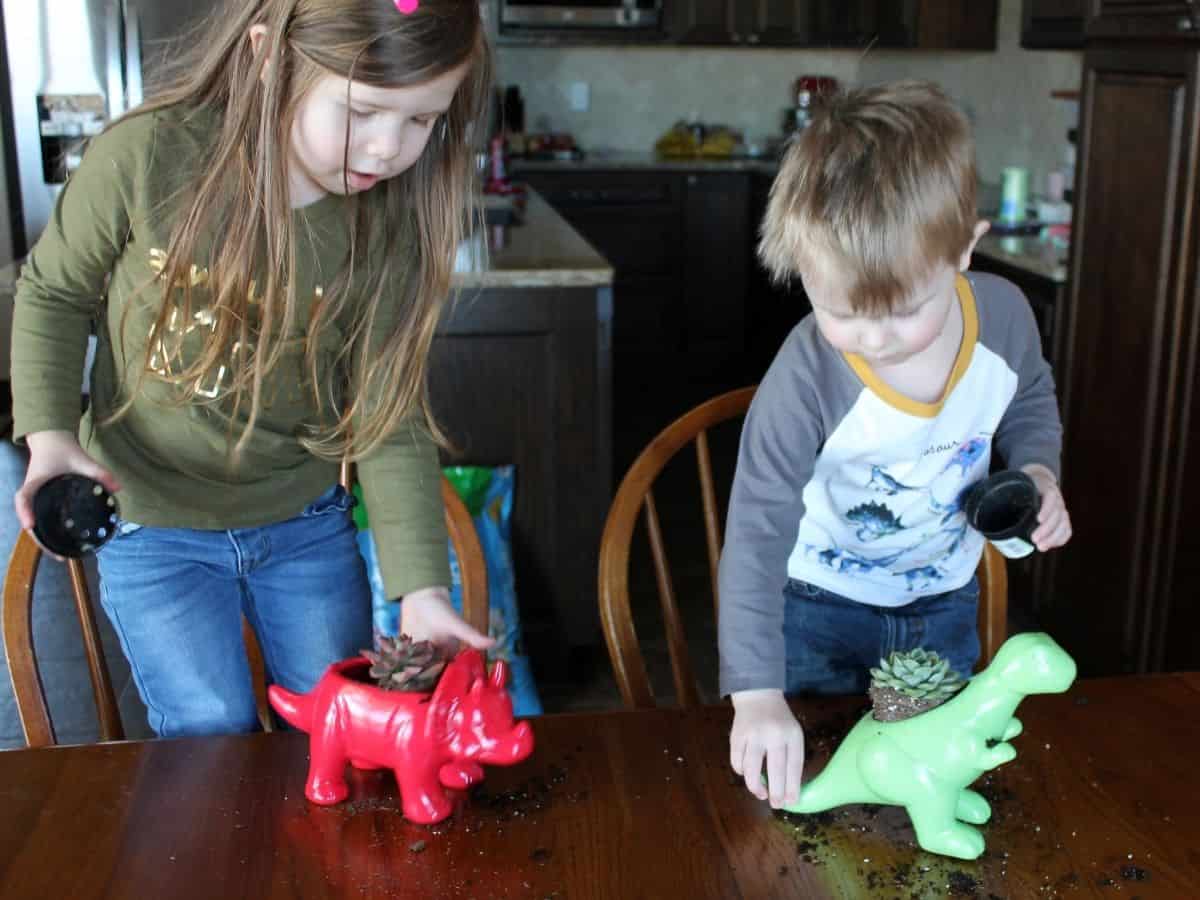 The next thing is finding some plants. Ideally you will want to pick a plant that is smaller than whatever planter you are using.
Since these dinosaur planters were on the small side, we found some succulents at Lowes. They had a large tray of different colors and shapes.
My kids each picked out which one they liked and then we went home to assemble.
Succulent Gardening 101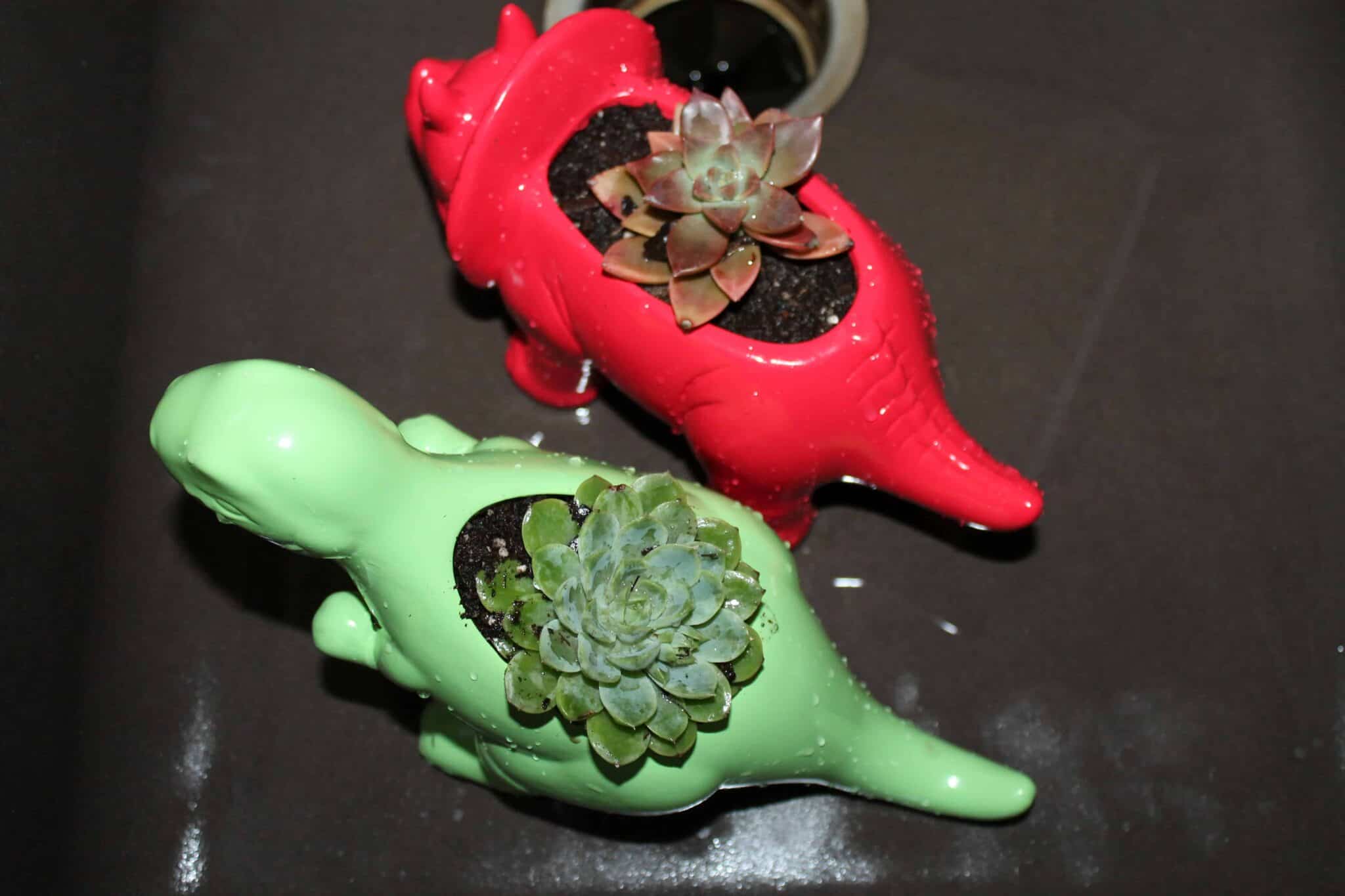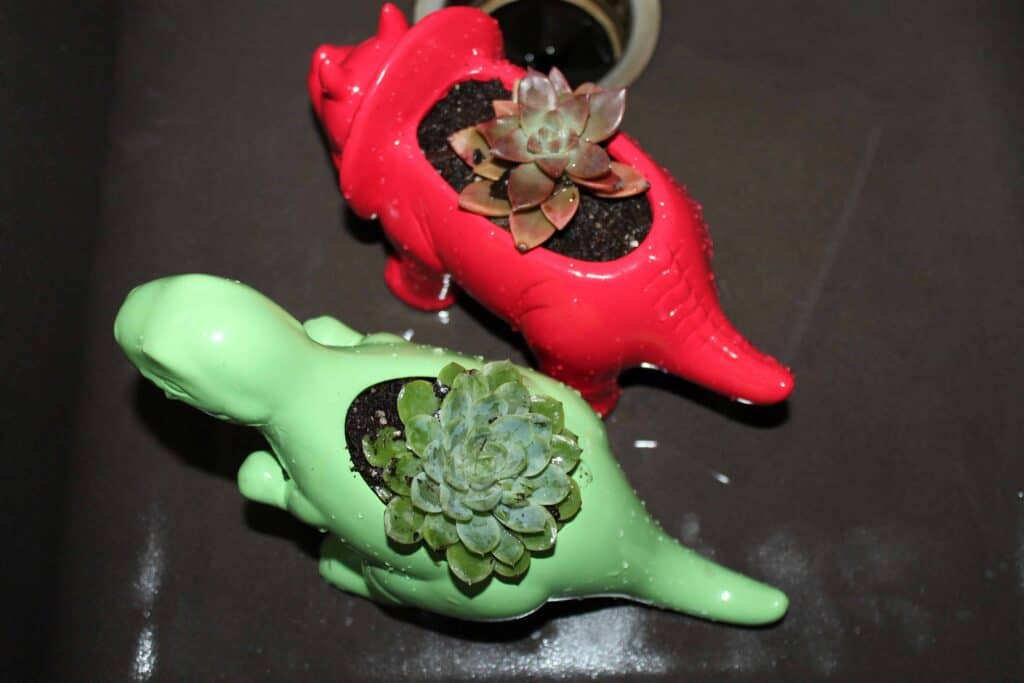 I used the Spruce's tips for growing succulents. They recommend you use a soil that is designed for succulents like this one from Amazon.
Also, if your planter is big enough you can put some fun stones or gravel on top for a more finished look. The dinosaur planters weren't big enough, so we opted out.
Don't sweat the messes
If the weather allows, keep the mess outside. Otherwise, don't worry if things get a little messy. It can all be cleaned up.
What gardening teaches kids
Gardening is a fun learning activity that can teach kids about being responsible by remember to water the plant. It also teaches them to clean up after themselves.
The best thing in the world is watching your kids' eyes light up with pure joy as they see their accomplishment.
What's your favorite spring activity to do with kids? Gardening is definitely my top favorite! 🙂
More fun kids activities