Do you typically overspend during Christmas? Saving money at Christmas is just not something we think about, because we want to buy all the things.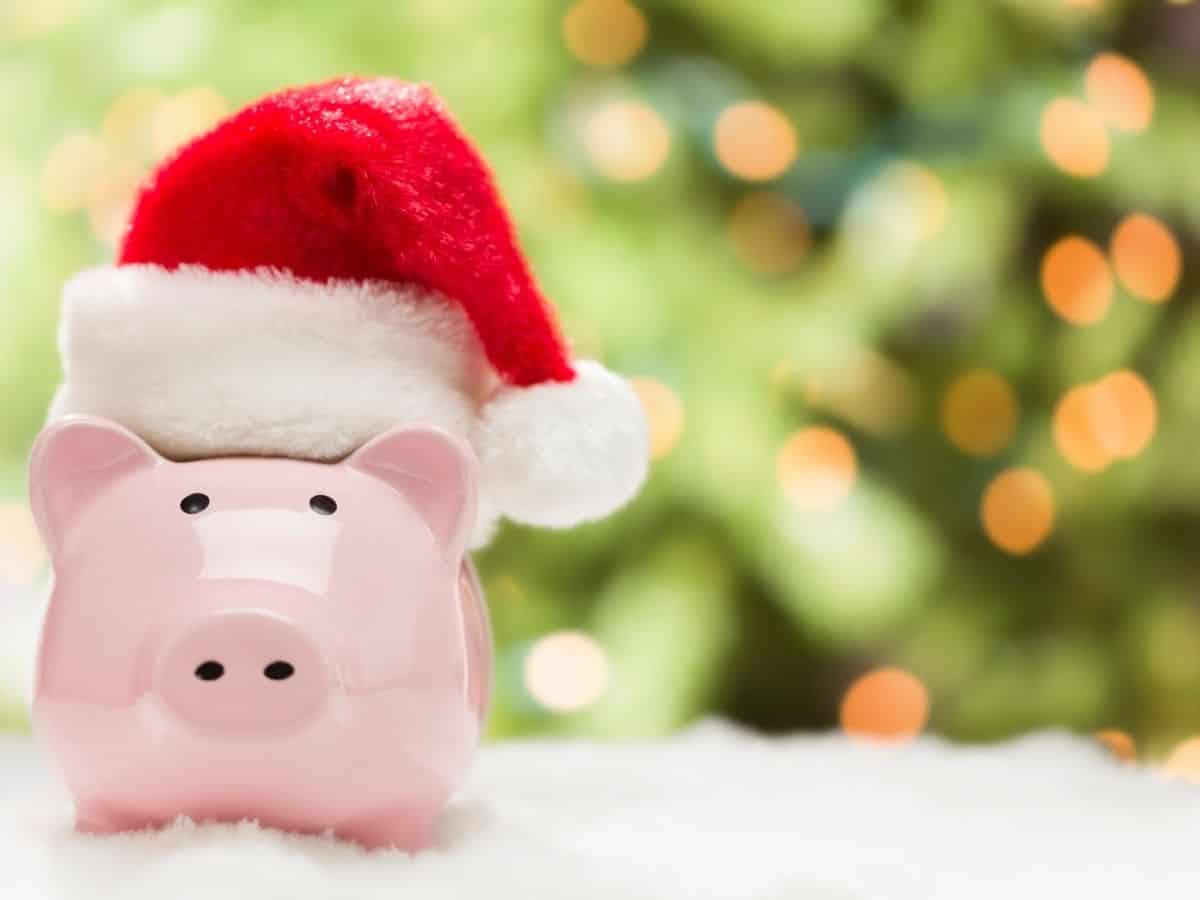 Which is great in theory, but not if it means going into debt. Here's our easy tips to save money over the holidays!
Jump to:
Frugal tips during the holidays
1.Set a budget and stick to it.
Set a budget for each person you plan on buying a gift for, and then make sure you actually follow it!
When you set an actual dollar amount it will help you subconsciously think about your purchases and to keep yourself in check.
If you have already purchased some items, make a list of what you have spent so you know whether or not the gift budget has been reached.
2. Start Early
Have you ever heard the phrase "the early bird gets the worm"? Well, buying Christmas gifts early on is a great way to save because you have the time to shop around and make sure you are getting the best bang for your buck.
Have you ever seen the sales that go on after Christmas? This is the perfect time to buy Christmas decorations and knick knacks when they get marked down 75%. Just avoid any food items.
3. Reuse Gift Bags
Anytime we receive gifts (for Christmas, or birthdays) and they are in a fun gift bag, we always save them to reuse! Some of those extra special gift bags can be anywhere from $5-$8.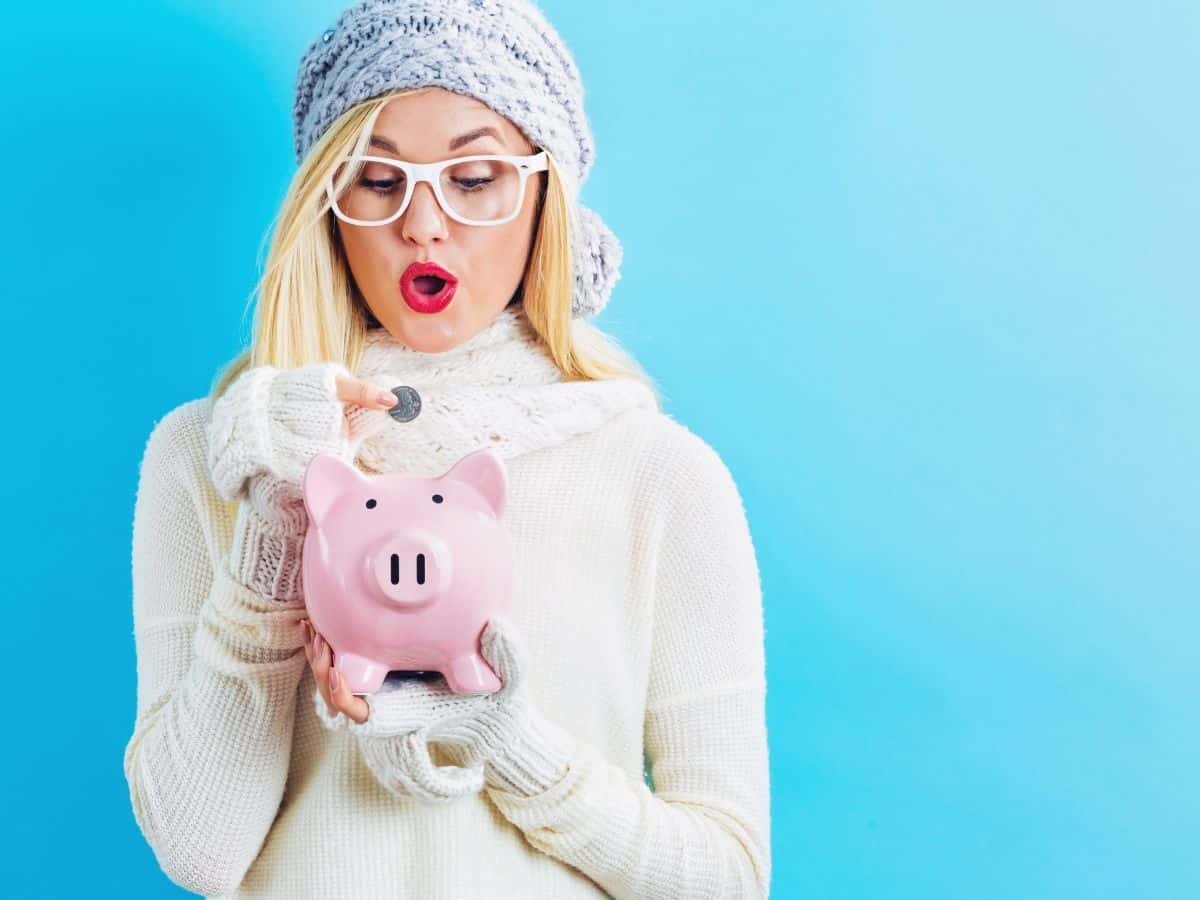 4. DIY Christmas Decorations
If you are crafty, try making some Christmas decorations yourself instead of buying them. DIY wreaths and garland can be so much more extravagant than the kind already assembled, and at a fraction of the cost.
Just be diligent though because it's easy to get sucked into buying all kinds of DIY craft supplies.
5. Use an artificial Christmas tree
Okay, I know there are those who are adamantly against this, but it will save you money in the long run.
Artificial trees range from $100-$200 on the low end, and they last many years while a real Christmas tree is only good for a few weeks.
6. Make your own Christmas cookies
We've all been there, those tins of Christmas cookies just calling our names in the grocery store, but making your own cookies is so much cheaper!
If you are not into baking, check out my no bake Christmas tree cookies on my food blog. They are easy to make, but still impress at parties!
7. Secret Santa (great for large families)
If your family is big, it can really add up buying gifts for all your brothers and sisters over the years.
This year, make it your mission to start a secret Santa so everyone who wants to participate only needs to buy one gift for the sibling they get.
Find some new Christmas traditions to try too!
8. Refurbished Electronics
If electronics like a new iPhone are on someone's Christmas list this year, grab a refurbished like new iPhone from Amazon and save a bunch!
The great thing about Amazon's refurbished electronics is that they usually offer a warranty which takes the worry out of buying it.
Saving Money FAQ
How can I spend less money on Christmas?
Buy gifts early when they are on sale, make budgets and stick to them, and also reuse gift bags when you can.

Other ways are to purchase refurbished electronics instead of brand new, start a secret Santa where you only buy one gift instead of gifts for all your brothers and sisters.
Why do people go in debt for Christmas?
One of the biggest causes of overspending is not making lists or setting a budget per gift or per person you are shopping for.

If you are naturally a giver and like to buy stuff for people, you really need to have a hard limit on how much you can spend so you don't overextend your budget.
How to people afford Christmas on a tight budget?
You have to learn to pinch pennies when you can and find savings whether that means shopping around for the best price, or reusing items like Christmas decorations and gift bags.

It also means being realistic about a budget per person or per kid that you can't go over.

Also, look for fun free activities to enjoy as a family this Christmas!
More Christmas Articles: