Celebrating all the firsts with your new baby is such a fun time, especially around Christmas time. Here's how to make your baby's first Christmas extra special!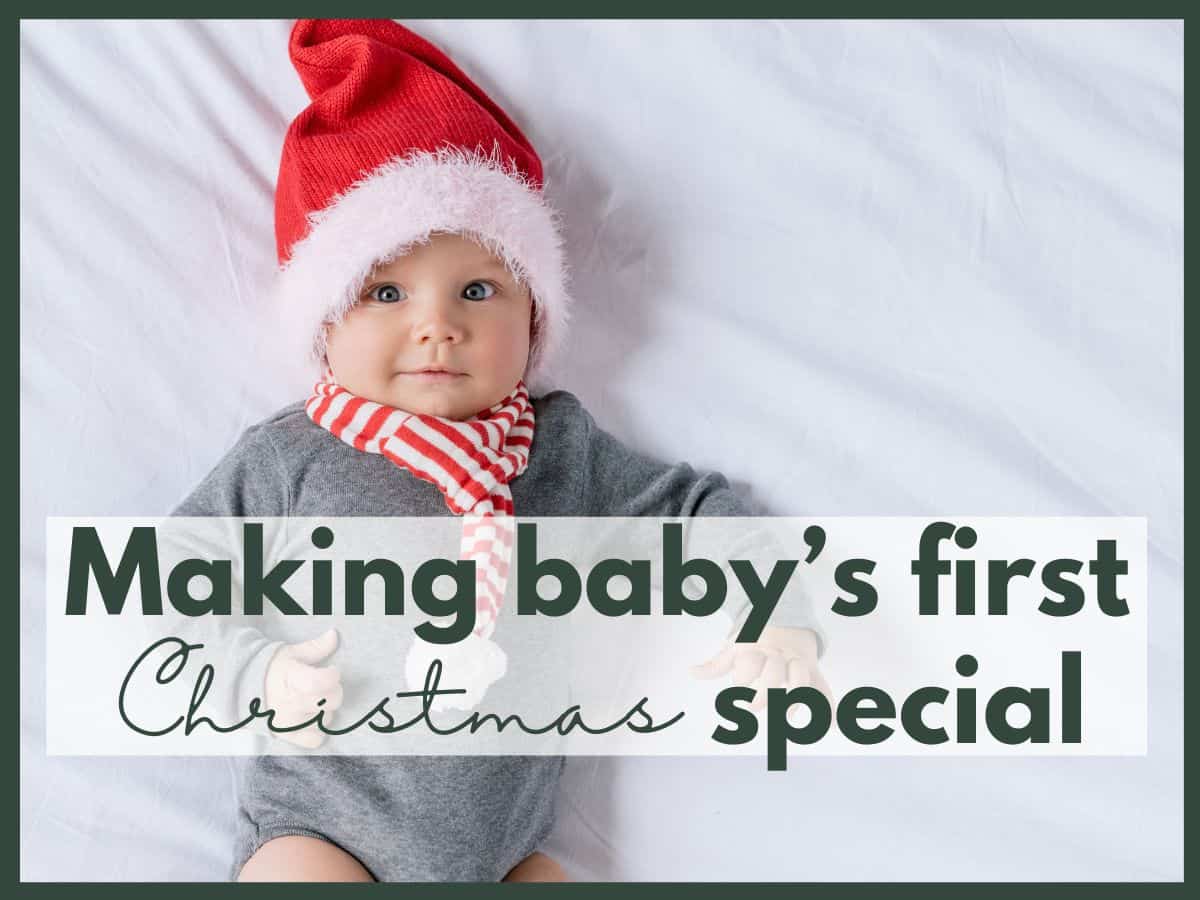 Jump to:
Baby Friendly Christmas activities
Here's a look at some of the best baby friendly Christmas activities to do with your little one for their first Christmas!
1.Christmas photos with baby
Take some photos of your baby with some LED christmas lights around. These can make for some epic keepsakes.
Also, take pictures when you are at your family Christmas party. It will be fun to look back years from now and see how much your baby has grown.
2. Matching Pajamas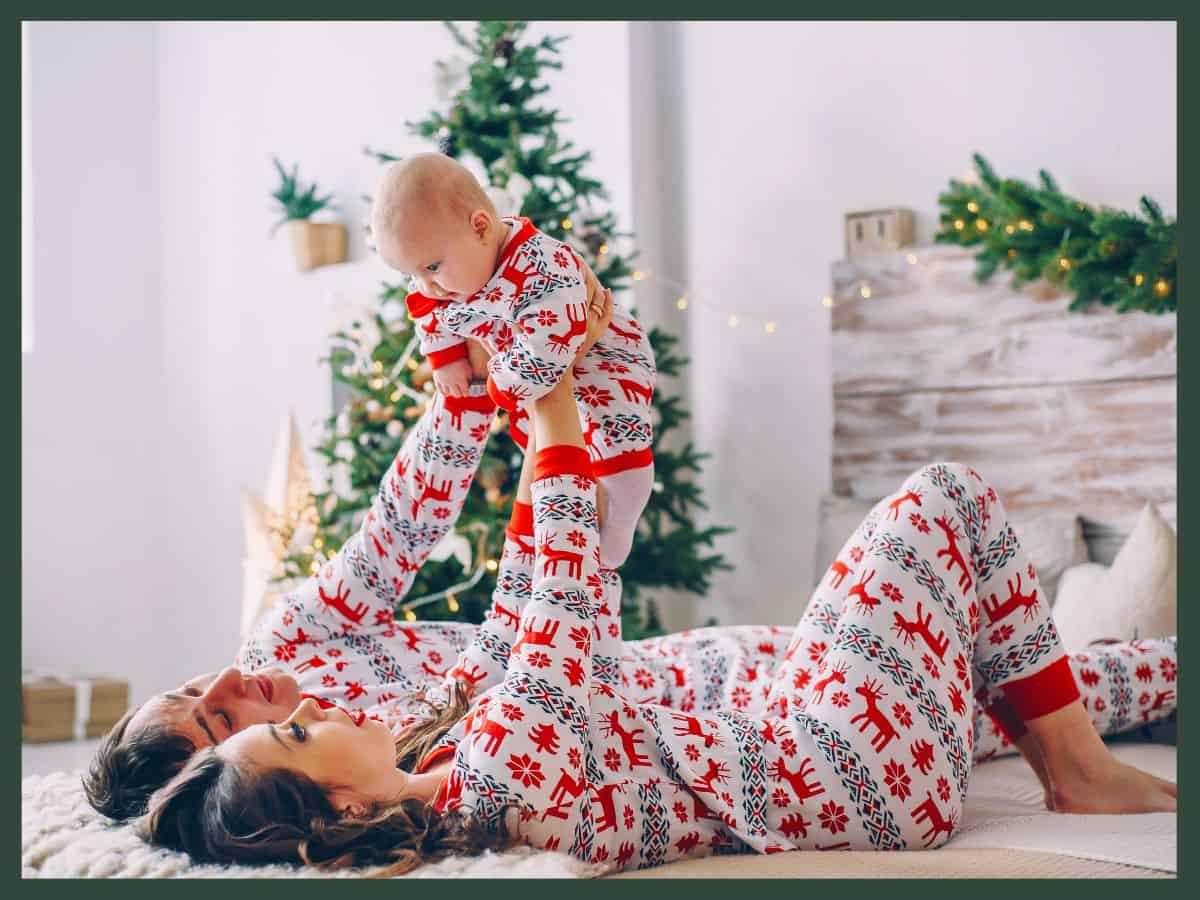 Another fun thing to do with baby is get matching Christmas pajamas for you all! This is a cool tradition that you could continue year after year.
3. Baby's First ornaments
Another fun tradition you can start is getting baby an ornament every year. There are some magical first ornaments you can make yourself or purchase.
We especially like these Mickey Mouse ornaments from Amazon.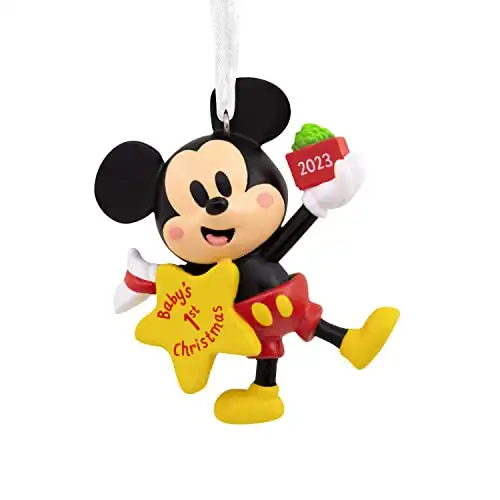 We earn a commission if you make a purchase, at no additional cost to you.
4. DIY Foot Print Ornaments
Another fun tradition is to make an ornament of your baby's footprints. As they grow up, they can look back at how little they were on their very first Christmas.
5. Read baby some Christmas books
This is probably one of my favorite traditions to start. No matter how young your baby is at Christmas time, there are some great board books that you and baby will love.
My kids loved the touch and feel books with different textures.
6. Pick out a stocking
Hanging stockings is another tradition that you can include with baby. Get them their very own stocking and fill it with teething toys so they can "open" it up themselves on Christmas morning.
Baby Christmas Gift ideas
Most babies will get more excitement out of the tissue paper, and pretty wrapping, here are a few gift ideas that every baby and mom would love to receive.
baby clothes (what most parents want for their baby.)
Anything Baby Einstein (these are fun and educational toys that babies love!)
Baby Christmas FAQ
What do you get a baby for their first Christmas?
A fun tradition for first Christmases is to get a personalized ornament for the year or that has your baby's name on it.
How do you spend Christmas with a baby?
Be realistic with your time and your baby's schedule. Don't try to over plan too much on one day. Space out different parties on different days so that you and baby don't get overwhelmed with lots of new faces.
You might also like: