Hallmark channel, eat your heart out because Netflix is crushing the romantic Christmas movies this year!
I live for these types of movies, and if you do too, then these need to be on your watch list.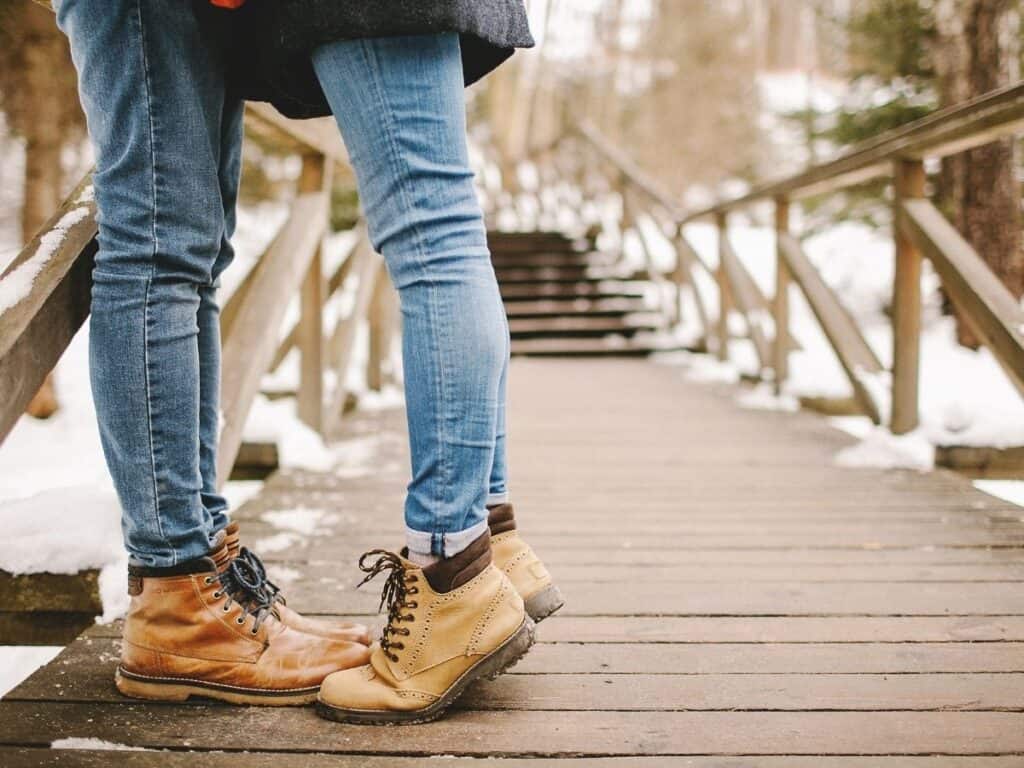 Here's a look at my top favorites to watch this year. Yes they are cheesy, and romantic...but in all the best ways! (Please note, Netflix offers a different selection depending on your location. For reference, these are the titles available in the United States.)
Romantic Christmas Movies
A Princess for Christmas
A Christmas Prince
Christmas Inheritance
The Holiday Calendar
The Princess Switch
Christmas with a View
The Knight Before Christmas
Holidate
Midnight at the Magnolia
1. A Princess for Christmas
An aunt who's the sole guardian of her niece and nephew receives an invitation from the family of her late brother-in-law's family to spend Christmas in Europe at their castle. During the visit, she falls for a handsome prince.
2. A Christmas Prince
An undercover journalist for a popular magazine gets sent to Aldovia to learn about a prince who is about to become king. While staying in the palace, a romance brews.
3. Christmas Inheritance
A young socialite woman is wanting to become more involved with her father's company after he gives her an ultimatum. Tasked with delivering letters to his small hometown, she slowly learns theres more to life than big cities.
4. The Holiday Calendar
An aspiring photographer receives her grandmother's antique advent calendar. She quickly realizes this advent calendar is magical and helps predict her future, including someone she will soon fall for.
5. The Princess Switch
A young baker enters a Christmas baking competition in Belgravia. During the competition she discovers Belgravia's princess looks exactly like her. The princess wants to experience life without all the fuss of royalty and so the two of them switch places for a few days. Little do both of them know, they are both about to find romance.
If you like this first one, theres two more movies with similar plots.
6. Christmas with a View
A restaurant manager has to train a handsome new chef who proves to be quite the lady's man after his appearance on a popular reality tv show. At first the two are at odds, but soon something changes.
7. The Knight Before Christmas
A 14th century knight is magically transformed to modern day time where he meets a young teacher. She's not looking for romance, but sometimes that exactly when you find the one.
8. Holidate
This one I was actually able to watch with my husband because its also a comedy. It's a little raunchy in places, but there is definitely some romance too! It's about two strangers who pretend to be together to face the holidays without all the family talk of relationships. They make a promise not to fall for each other, but you know how those promises end up.
9. Midnight at the Magnolia
Two local radio hosts Maggie and Jack are hoping their show will be syndicated. One thing leads to another and they somehow fake that they have a relationship which seems to ramp up their listeners. Like all lies, it eventually blows up in their face.
What's your favorite Christmas movie? Leave a comment below and tell me! I can always use more movie recommendations to watch.
Netflix Christmas movies FAQ
What is the best Christmas Romcom?
Holidate is definitely the best Christmas romantic comedy on Netflix. It will quickly become your new favorite to watch year after year.
What is a nice Christmas movie on Netflix?
A Princess for Christmas is a great romantic feel-good Christmas movie. The charming story will have you smiling from ear to ear!
What is a new Christmas movie on Netflix?
Falling for Christmas is a newly released movie that we have on our watchlist.