These are the best aha moments when it comes to simplifying your Christmas. I wish I had learned a lot of these sooner, but live and learn!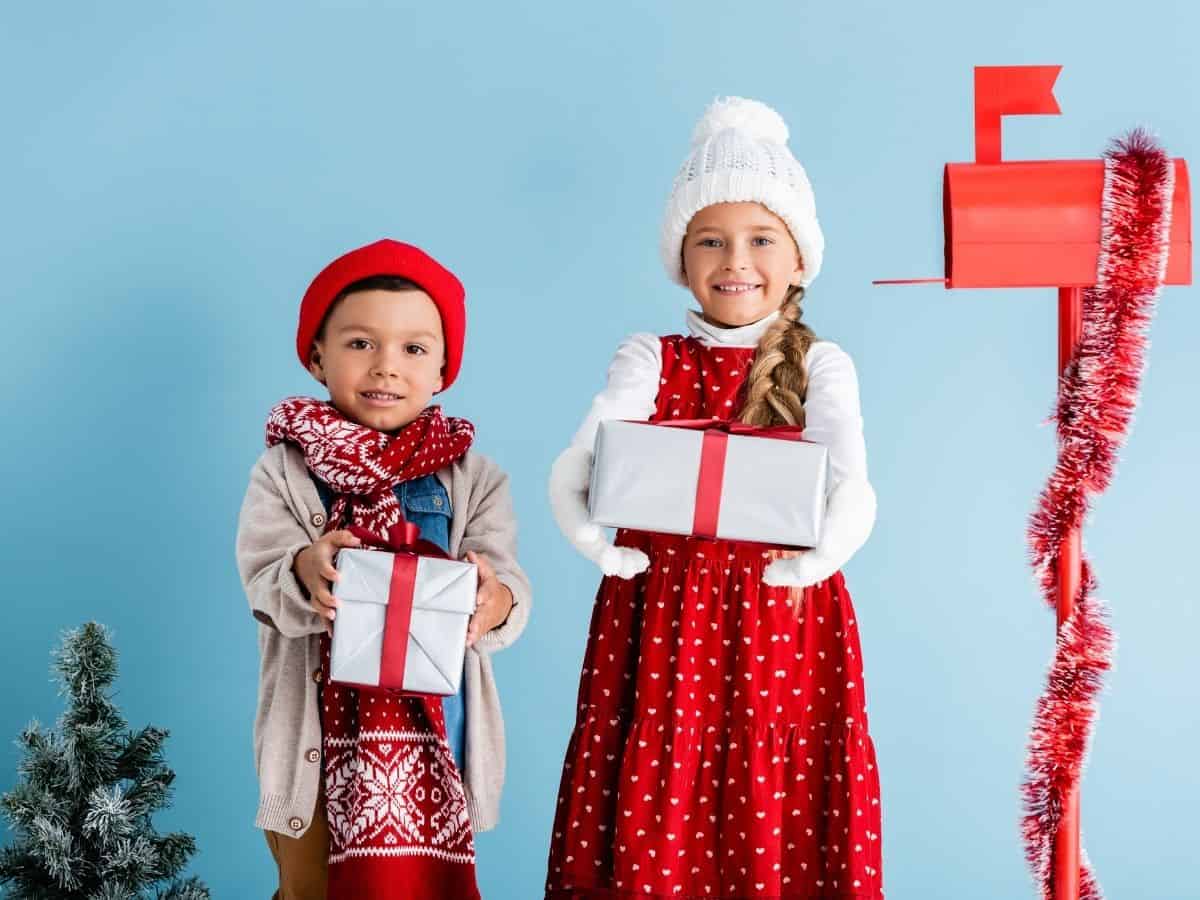 Jump to:
Organization Hacks for Christmas
Do you find yourself always overspending? Or last minute shopping?
If either of these sounds like you, I have a solution.
1. Have everyone make wish lists
If you all mostly want something from Amazon or Walmart, have everyone create a wishlist on there. Or better yet, create a google document that everyone in your family can see and everyone can make a list.
As someone buys something, they can cross that off the list.
This will help save time of asking everyone individually what they want, and also help avoid doubling up on the same gift!
2.Set a budget
Set up a budget for everyone you are buying gifts for. When you buy something for one of them, make a note of it so you don't forget.
3.Make a spreadsheet for food
Keep track of who's bringing what! Or if you are staying home this year, keep track of food you need to buy at the grocery store.
Hacks for parents with little kids
4. Decorate half your tree
If you have little ones at home that are constantly pulling ornaments off your tree, only decorate the top half of your tree.
5. Get a kids tree
Another tip for keeping your little ones away from your main Christmas tree is to have a smaller tree that can be theirs.
This year, I decided to get two of these cute little 3 feet tall trees from Amazon.
When you have little kids, it's always best to find shatter proof ornaments. Inevitably, things will happen, and finding durable ornaments will pay off in the long run.
We like this assortment of 81 shatter-proof ornaments from Amazon

7. Don't put gifts out until the night before
If your little ones are the type to sneak a peak or try the old "tear a corner off" method then wait to put your gifts out until the night before Christmas.
8. Less is more
I dream of the day that my kids are older and I can really go all out with Christmas decorations. Until then though, less is more. Your kids won't remember how many decorations you had out every year, but instead the memories that you made together.
9. Make a Christmas wish list or letter to Santa
Sending a letter to Santa is a magical tradition, but it also helps you know what your kids want. Make sure you snag a picture of that letter before it gets sent so you can refer back to it as needed.
These are also great for when family members ask what your kids want for Christmas. Refer back to that handy-dandy list!
Money-Saving Hacks
10. Make your own gift tags
One simple way to save a little money this Christmas is to make your own gift tags. I always use Canva, a free graphic design tool online!
11. Make your own wrapping paper
You can easily purchase a 100 foot roll of brown craft paper and decorate it yourself with markers or paint. It's both unique and inexpensive!

For more great money saving tips check out this article all about how to save money at Christmas.
More Christmas favorites