Fill your kids easter baskets this year with items they will use instead of just candy. Here's some ideas we use for our kids.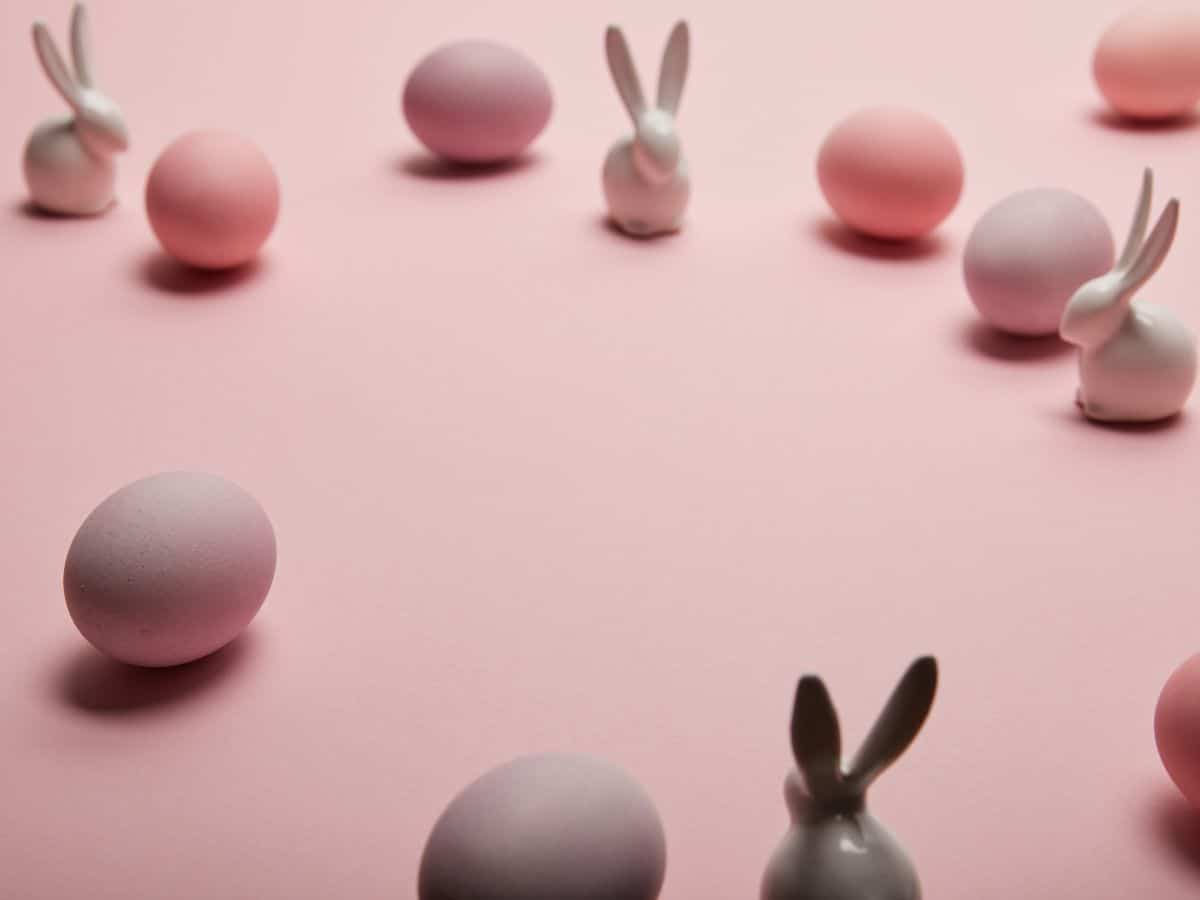 Jump to:
Easter basket ideas for baby
1. Easter outfit
Celebrating baby's first Easter with a fun Easter outfit or onesie. This baby bunny romper with long ears is especially cute!
2. Blanket
Blankets are always a great gift idea so add if to baby's easter basket! This mink and sherpa blanket is perfect for the season.
3. Bunny Teether and Rattle
Teething toys are another simple idea to fill baby's basket. This sweet bunny is both a teething toy and a rattle!
4.Baby Building Blocks
Easter is the perfect time to give baby these building blocks. They have lots of different textures for sensory play.
Easter basket ideas for toddlers
5.Hippity, Hoppity, Little Bunny Finger Puppet book
Easter books are always in my kids' easter baskets. This finger puppet book is great for toddlers and preschoolers.
6.Puzzles
We like these fun Easter puzzles for toddlers. They have fun designs and affordable!
Related: best puzzles for toddlers
7.Stuffed Animal
A popular idea is a stuffed animal. These 2 bunny rabbits are great for a little girl.
8.Coloring supplies
Toddlers love coloring, so grab some markers, crayons, and colored pencils. Even dot markers are a great choice too!
Easter basket ideas for School Aged Kids
9.Water Bottle
Has you kid been asking you for a specific water bottle all year? Well, now is the time to get it and add it to their Easter basket.
My favorite is the simple modern kids water bottle because it keeps water cold for a long time!
10.Video Game
A game for their console is another idea, or even an accessory like a carrying case.
11.Fun Erasers
Fun erasers are also a small basket filler that your kids will love! Head over to target and grab these erasers that look like food. Very popular with kids!
12.Baby Groot Planter
How cute is this Baby Groot planter?! You could have your child pick out a plant or succulent to grow in it.
Related: Fun planters for kids
Easter basket ideas for Teenagers
13.Wallet
A wallet is great for either a teen boy or teen girl. For your teen girl, grab this leopard print clutch wallet.
14.Makeup
Get your teen some makeup like this eye shadow palette, mascara, or some new makeup brushes.
15.Tyme Hair Curler
Another gift for her is this epic Tyme hair curler. It makes curling hair so easy!
16.Cologne
An Easter gift for him he will like is cologne. This one is very popular right now!
17.Clothes Gift Card
Teens and clothing, should I say more? The best thing is to let them pick out their own clothes so opt for a gift card.
Easter FAQ
What can I put in my Easter basket instead of candy?
Think small items that are useful like art supplies, a fun pair of socks, a water bottle, or an Easter themed book.
What can I give for Easter besides chocolate?
For younger kids, give them some small toys or books. For teens, opt for a wallet or some perfume.
What can you put in Easter eggs besides candy for kids?
Fill your Easter eggs with fun erasers, socks, nail polish, stickers, keychain, or even a small popit bracelet.
You might also enjoy reading: